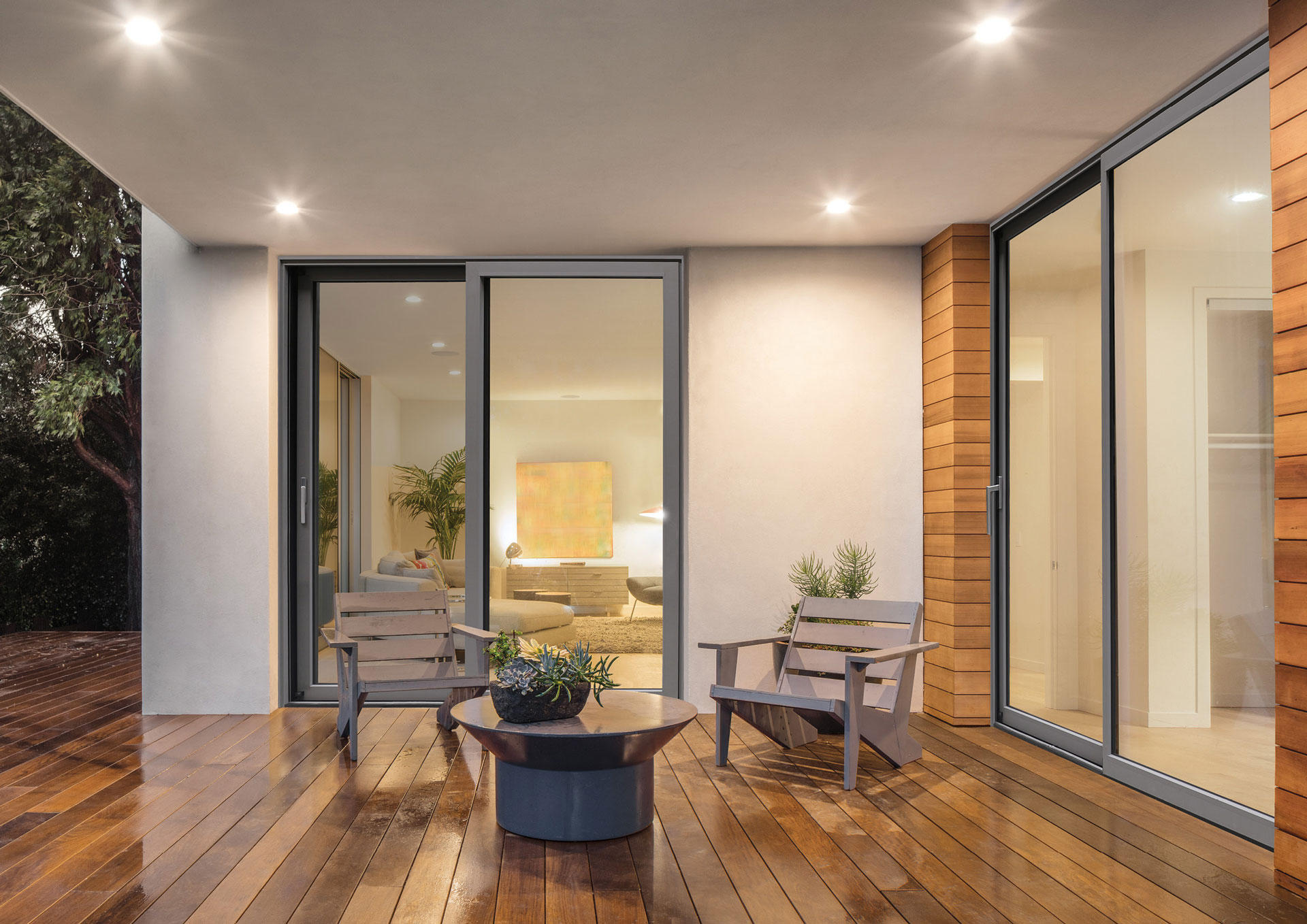 High-Quality Sliding Door Solution
Aluminium Sliding Doors Leeds
Transform your Leeds home with our stunning range of aluminium sliding doors. Find your local installer in Leeds today and design your dream home.
Contemporary Door Solution
Sliding doors is one of the most classic door styles on the market, and we have changed it up with our aluminium Decalu88 profile. The flat exterior and slim sightlines allow our aluminium sliding doors to open up homes up and down Leeds.
Aluminium brings excellent functionality to our aluminium sliding doors. No longer will homeowners have to worry about their doors becoming stuck. Advanced mechanisms will allow you to slide open the doors with ease.
We take Leeds homeowner's safety seriously here at Deceuninck. Our aluminium sliding doors are all PAS 24 compliant so that you can have peace of mind. Have one less thing to worry about with our products.
From the enhanced visual appeal to improved insulation, there are many reasons why you should choose our aluminium sliding doors. Start your project by finding your local installer in Leeds.
Key Features

Modern Design
Improved Visual Appeal

Thermal Performance
Enhanced Insulation

Endless Views
Enjoy Your Surroundings

100% Recyclable
Eco-Friendly Doors

16 Colour Options
Bespoke Sliding Doors

PAS 24 Certified
Advanced Security Systems
Sell Aluminium Sliding Doors
If you are looking to sell our aluminium sliding doors, please get in touch. Offer your customers high-quality installations.
Find a Fabricator
Beautiful Colours for your Leeds Home
Modern & Traditional Finishes
Designing your home improvements project is easily one of the best parts. We are dedicated to offering our Leeds customers the best colour options. There is a reason why Deceuninck is the best in colour. You can pick between 16 trendy colours for your new aluminium sliding doors. Whether looking for something modern or traditional, you will find the right finish for your property.
As aluminium sliding doors have become more popular, so has the colour grey. It makes up around 40% of our sales, which is a clear sign of the demand. We have chosen various grey RAL colours for our customers to meet this need. You can create a contemporary colour that will complement your Leeds home. Our aluminium sliding doors will also work well with existing windows and doors.
2 Pane
3 Pane
3 Pane
4 Pane
Strong Aluminium Frame
Aluminium has become popular with homeowners because of its strength. It provides many opportunities and long-lasting results. It is extremely strong, allowing us to manufacture the aluminium sliding doors with slimmer frames. These frames can hold larger glass panes. We have made the sash installation depth 97mm for this to happen.
We all know how difficult it can be to keep up with the everchanging Leeds weather. We have developed our doors to provide excellent protection against contrary winds and rain. Come rain or shine; you can rely on our aluminium sliding doors to provide you with a comfortable living space.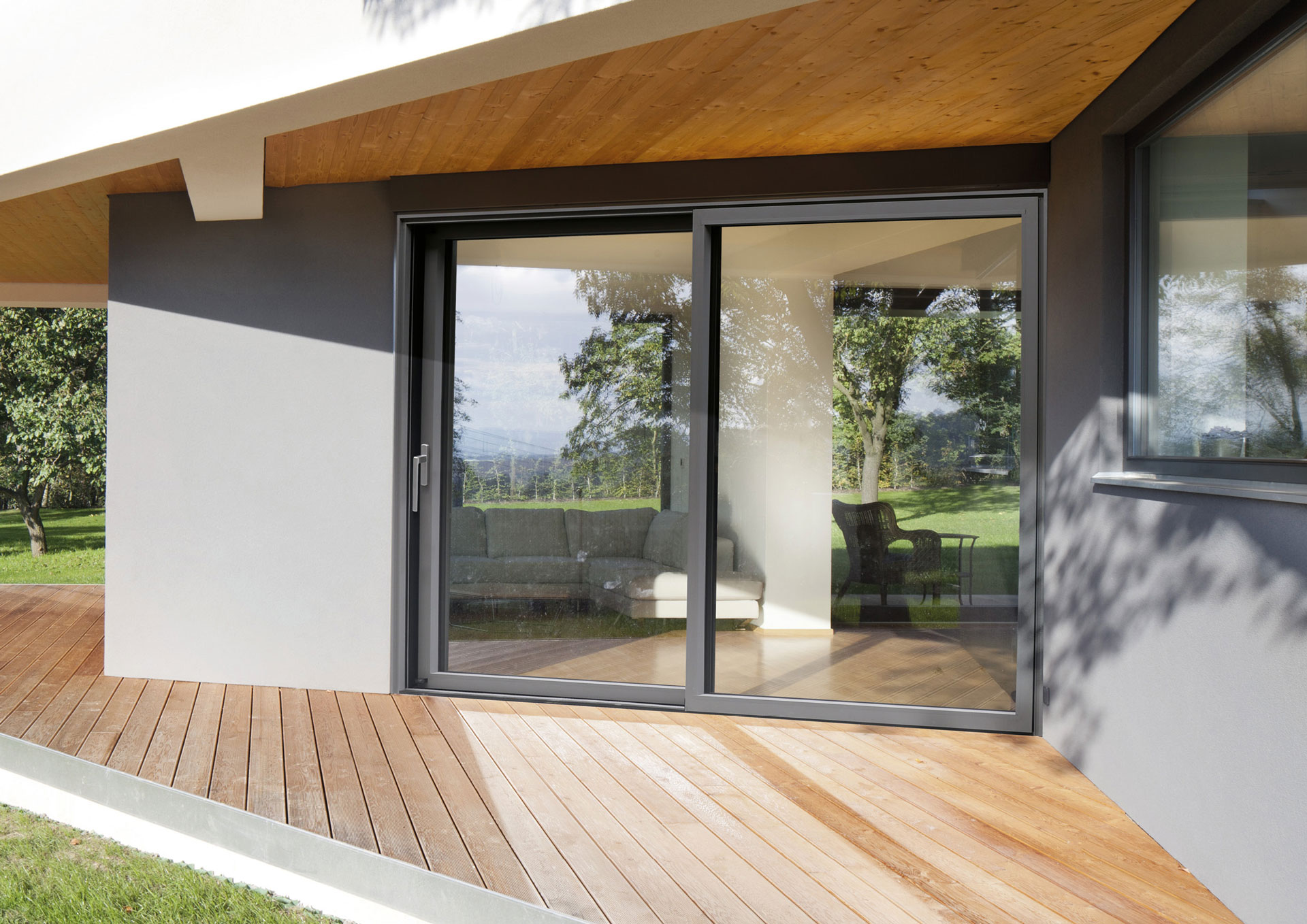 A Brighter Leeds Home
Aluminium sliding doors gives you the chance to connect your Leeds home to its surroundings. The large glass panes will give you stunning views of your garden throughout the year. Even when it is too miserable to enjoy the outside, you can at least feel a part of it from your living room.
As well as the incredible views, our aluminium sliding doors will flood your Leeds home with natural daylight. You will find that your home will feel more spacious and cosy. One door can bring so many benefits that you may not even think of, including sound insulation so that you have a completely peaceful space.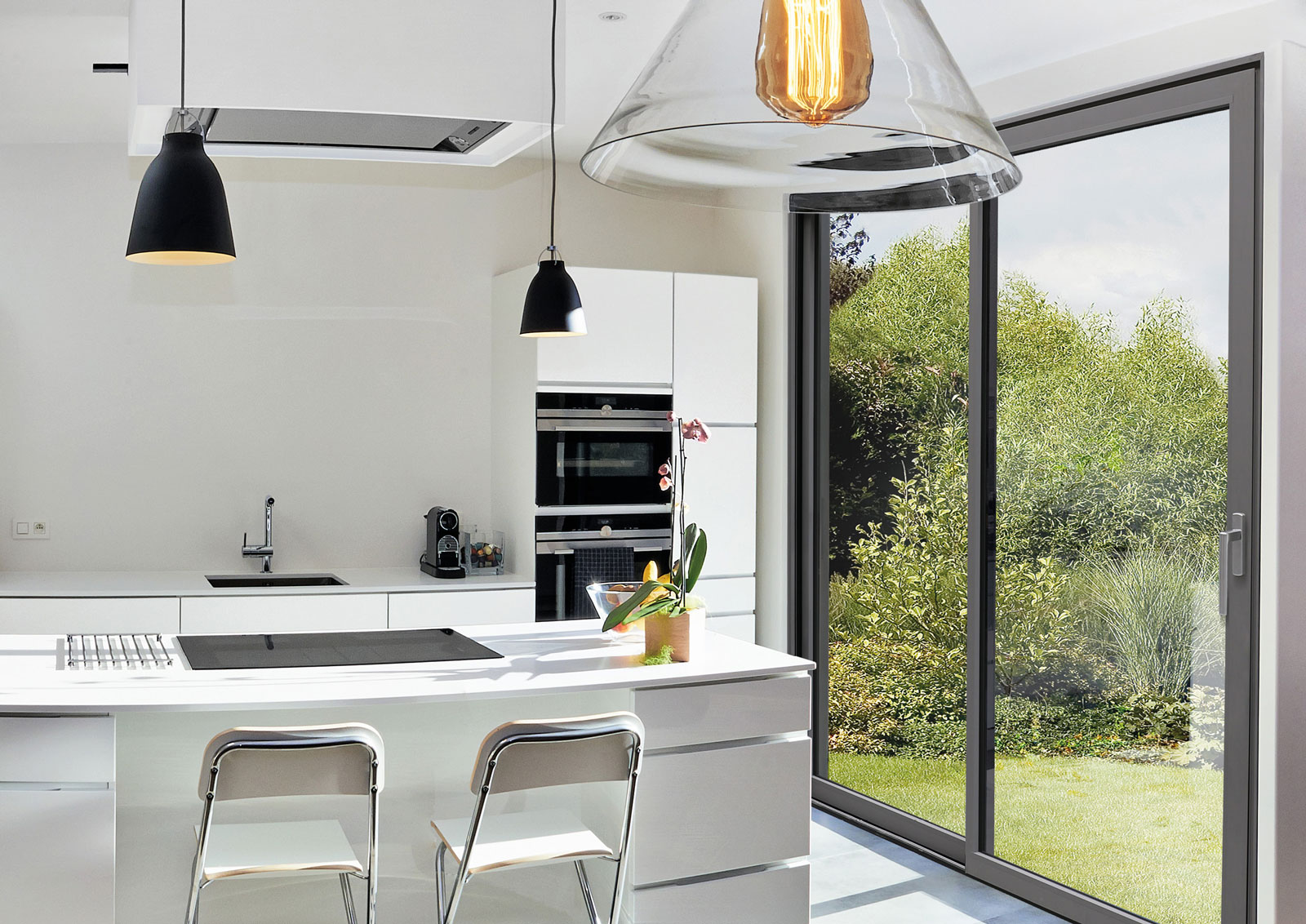 Thermal Performance
Whether you are carrying out a replacement or brand-new installation, our aluminium sliding doors will give homes enhanced thermal performance. Both double glazing and triple glazing can be fitted within our doors. If you include the latter, our doors can achieve U-values as low as 0.18W/m2K.
The glazing and insulating frame will work together to retain your Leeds home's natural heat. This temperature regulation will keep you feeling at the right temperature throughout the year. This glazing will also prevent cold draughts from entering your property. Rely less on your heating and reduce your energy bills.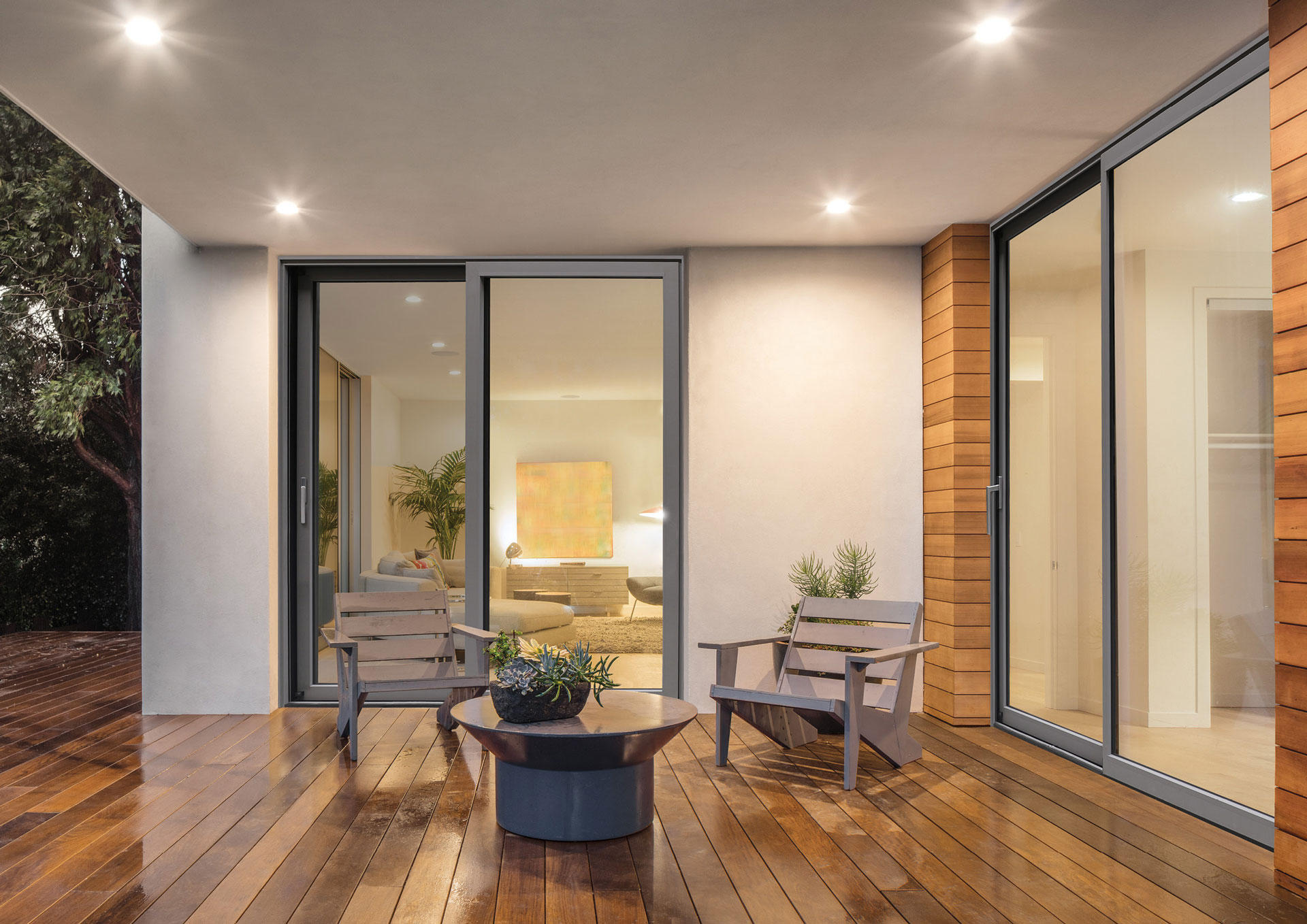 Tailored For Your Home
Aluminium sliding doors have the opportunity to emulate the traditional feel or to create something modern. The world is your oyster when it comes to designing your aluminium sliding doors for your Leeds home. Each of our products is made to measure to ensure it fits your property perfectly.
You can choose from an excellent selection of RAL colours from stock for your new sliding doors. If you are stuck with ideas, please do not hesitate to contact your local installer. We all work together to find the right solution for your property. Create a door that works well with the interior and exterior of your home.
Aluminium Sliding Door Prices Leeds
Start your aluminium sliding door project in Leeds by finding your local installer. You can discuss your ideas and get a quote.
Find an Installer
Why Choose Patio Sliders by Deceuninck?
Patio Sliders by Deceuninck offers innovative design and energy efficiency to guarantee long-life performance. We provide the greatest variety for every home with our wide spectrum of colours. With lasting designs and easily customisable doors, we create the best aesthetic choice for patio sliders. Plus, with extra security and configurations, we think you'll love our stunning sliding doors as much as we do.
There are many reasons to choose Patio Sliders by Deceuninck. One of which is that we believe in creating an ethical brand and responsible company. It's part of why we've won the RoSPA Award and earned the Investors In People Silver accreditation. We invest in our workers to ensure that they have learning opportunities so that we're creating an environment of constant innovation.
That innovation shows. 2020 saw the construction industry faced with unprecedented circumstances, and our solution was investing in our new Luna R. This state of the art lamination machine makes it even easier for us to get the colours that you want. With lower lead times than ever before, Patio Sliders by Deceuninck overcame obstacles with flying colours. Nothing outperforms Deceuninck's sliding doors.
FAQs
Explore More
Why choose your aluminium sliding doors?
We are renowned for our excellent range of products, including our aluminium sliding doors. You can trust us to provide you with the best products for your home in Leeds.
How long will your doors last?
Aluminium naturally has a longer life span compared to other materials. You can expect these doors to last between 30-35 years.
Are your doors eco-friendly?
Yes, they are! Our aluminium sliding doors are 100% recyclable.
You can get in touch with us by using our online contact form. We will get back to you as soon as possible.
Explore More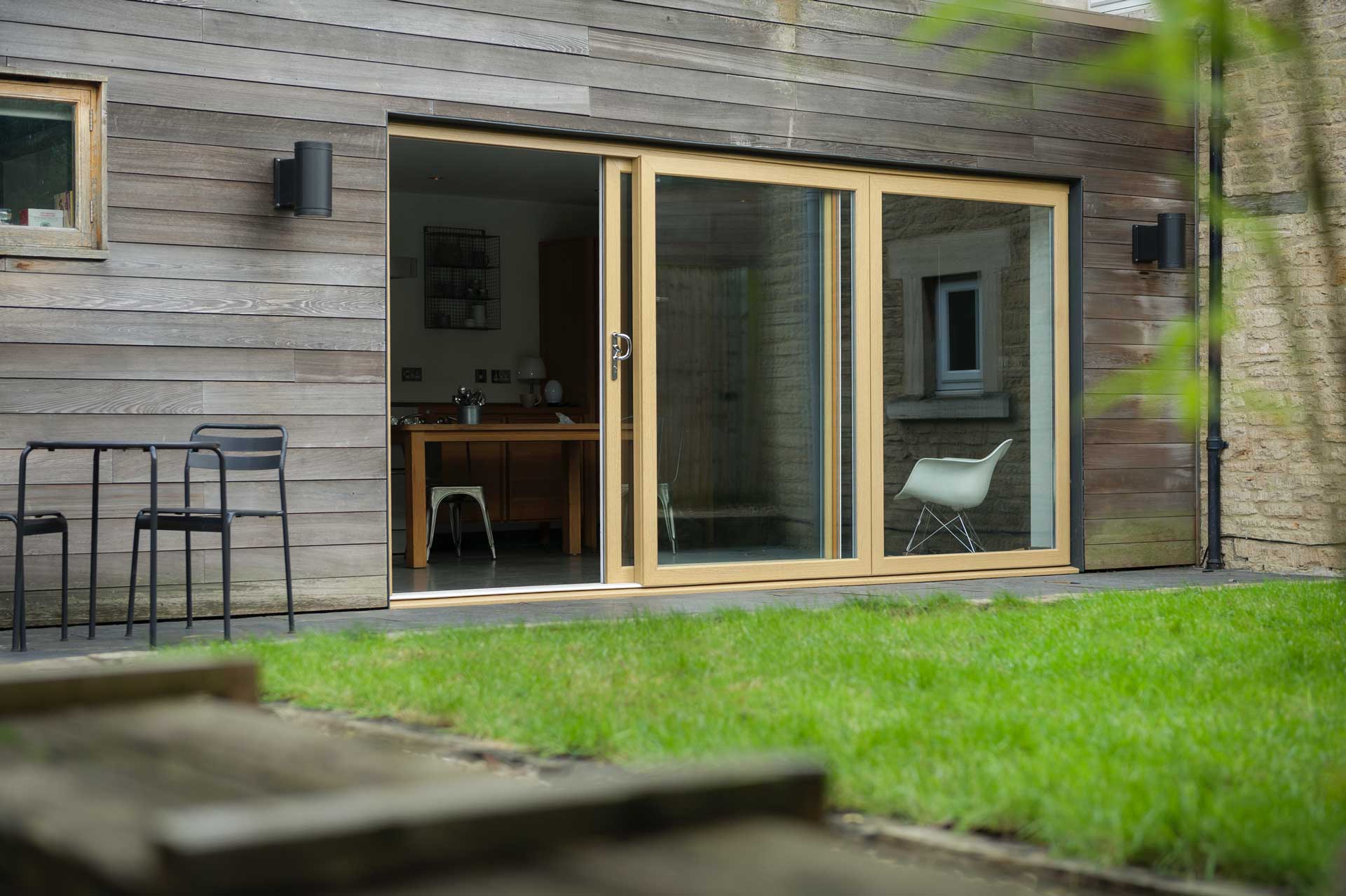 uPVC Sliding Doors
Slider24