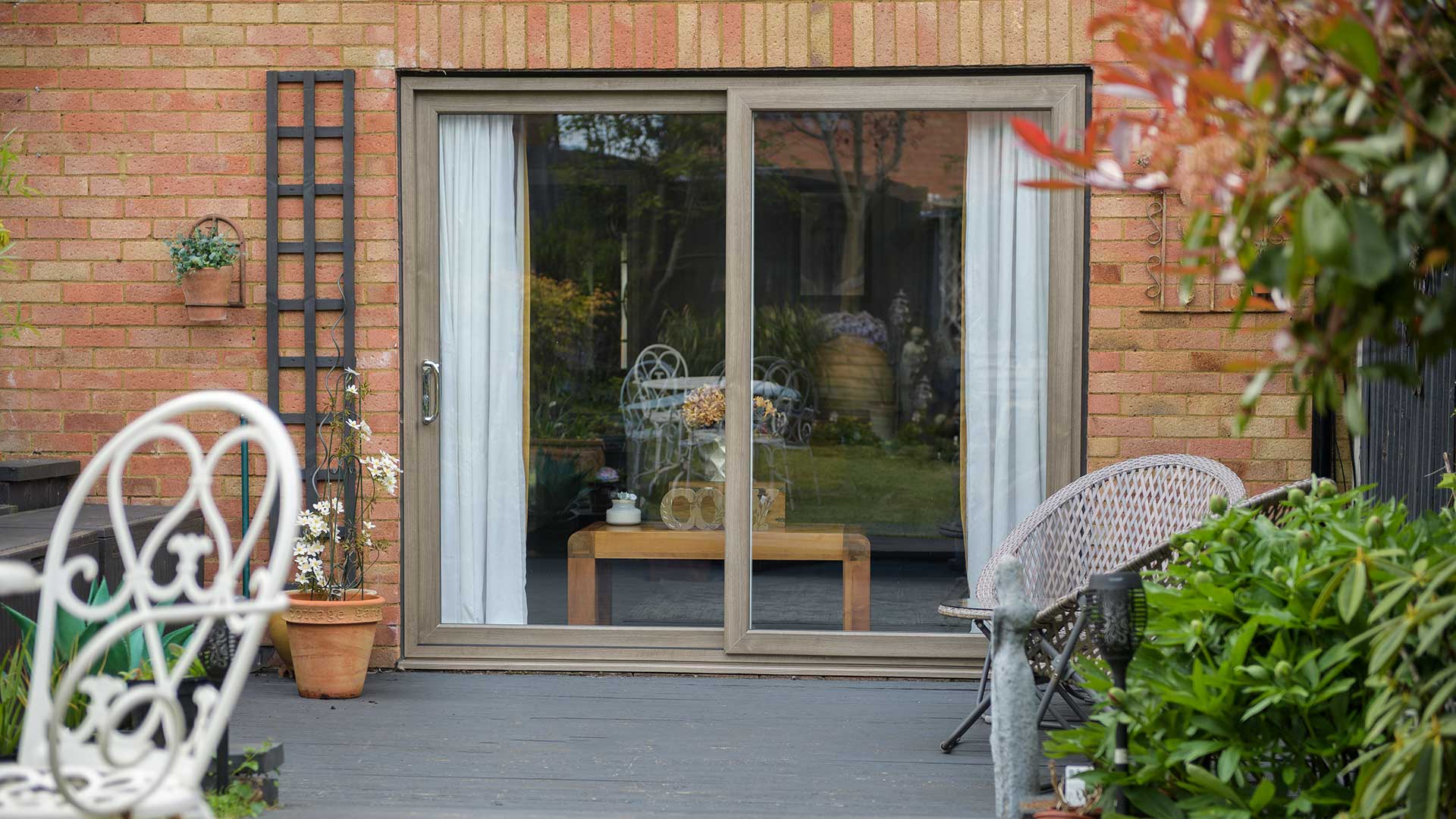 Premium Innovation
Sliding Doors
PVC sliding doors provide you a perfect balance between energy efficiency and comfortable living. Offering multiple colours, minimum maintenance, long use life, superior sound insulation and slim and aesthetic profiles, they're the perfect choice for any home.
Our PVC sliding door product suite features both the Slider 24 and the Slider 24+.
Outstanding uPVC Patio Doors
It's easy to choose patio sliders by Deceuninck. Available in a competitive range of colours, our uPVC sliding doors also offer outstanding weather performance, energy ratings and premium features. That's why our Slider24 is such a best seller.
We don't just believe in our doors. We invest in them, along with our company. Our innovative team works hard to ensure that you get the quality product you need. Our Slider24+ range is PAS24 approved.
Don't forget about our outstanding colours. Our research has shown just how important colour is to our customers. We've invested serious time and effort with the Luna R to ensure our customers get quality colours with extremely low lead times.
Whether you're looking for Anthracite Grey, White, or Rosewood, we can ensure that our doors will stay colourfast for years to come. Furthermore, we've invested to make our sliding doors are fully recyclable. Choose patio sliders by Deceuninck.
Key Features

No. 1 For Colour
30 Colourways from Stock

Ultra Secure
Security Enhanced Performance

Outstanding Weather Performance

Best Energy Rating
A+ Rating (Double Glazed)

Low Threshold
Disabled access and easy mobility

Suites with Heritage 2800 Windows
Start Selling Slider24
Get in touch today if you're in the trade looking to stock patio sliders by Deceuninck. We'll provide you with a comprehensive quote and installation guides. As a leading supplier of uPVC sliding doors, Deceuninck makes sure to offer lower lead times to our installers.
Find a Fabricator
30+ Colourways from Stock
Beautiful authentic woodgrain finishes
10 year manufacturer's guarantee
Matching ancillaries, trims and accessories
Extremely durable
True aluminium alternatives
Available from stock*
One of the things that we know about homeowners is that they appreciate a full range of colours. That's why we offer our Heritage Colour Collection. Our Heritage collection boasts timeless classic wood like finishes, such as Rosewood, White Grain and Golden Oak.
They can even choose dual colours for their uPVC sliding doors in a grain finish, like our Ice Cream and Heritage White combination, or the Black Ash and Heritage White combo. Discover our 30+ stock colourways offered at lower lead times. Find our stock colourways for uPVC sliding doors to lower lead times. Improve your business with Deceuninck.
Anthracite Grey Smooth Matt
Door Furniture
Our Slider 24+ has all the benefits of the Slider24 but with a new sash interlock and (full) ERA locking system to meet the requirements of Approved Document Q and M as standard.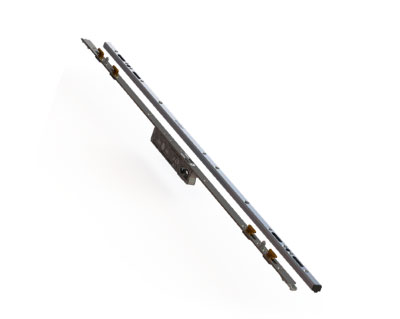 Standard Lock & Keep Set
6 point locking
Bi-directional hook throw for additional security against jimmying
Forges brass hooks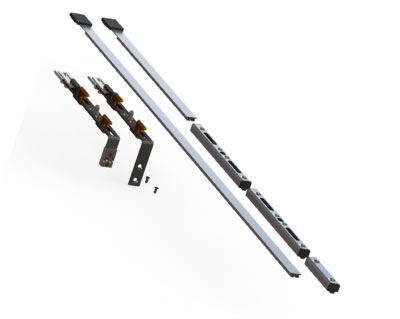 PAS24 Corner Drive and Keep Upgrade Kit
12 point locking
Anti-lift device
Slider24+ range is PAS24 certified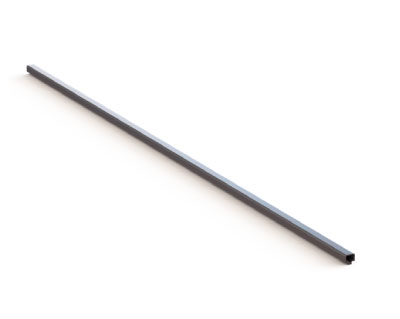 Keep Infill
Clip-fit aluminium infill for improved aesthetics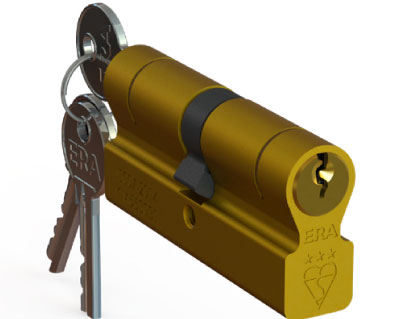 Invincible Cylinder
Reinforced with 5 times more metal than a standard cylinder
6 hardened high security pins for the ultimate anti-pick, drill and bump resistance
Robust shape is a strong visual deterrant
Independently tested: British Standard Kitemark TS007 and Secured By Design accedited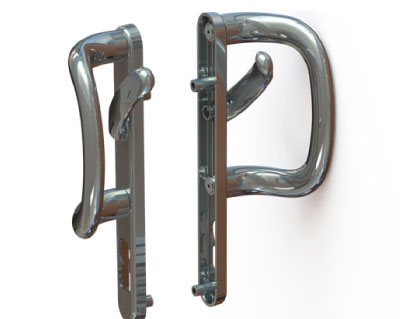 Pembroke Invincible Handle Set
Longer lever to ease operation
Dedicated design to suit invincible cylinder
Available in white, black chrome & graphite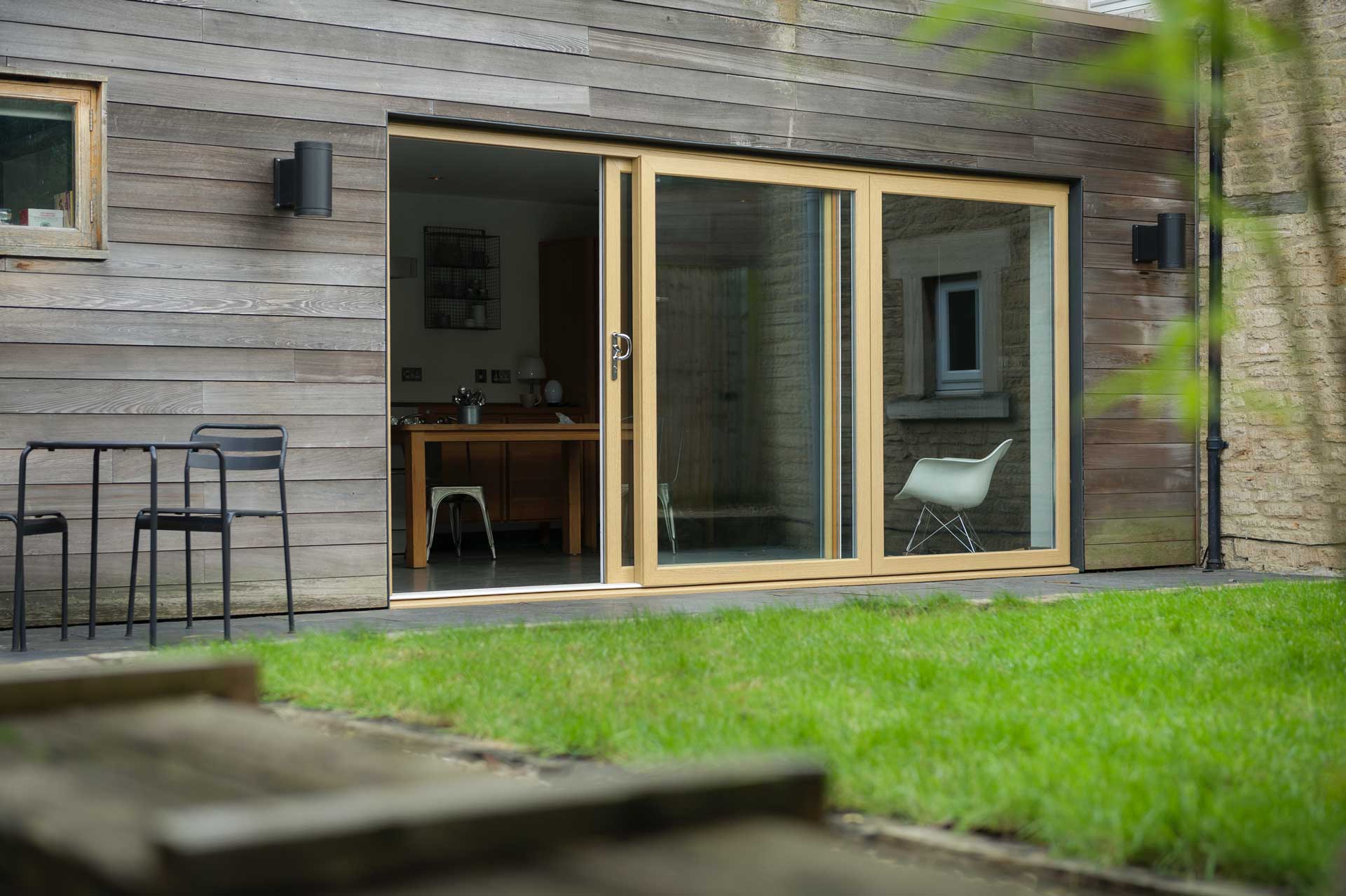 2 Pane
3 Pane
3 Pane
4 Pane
Multiple Configurations Available
We know homeowners like to have a choice. So for that reason, we offer multiple panes for uPVC sliding doors with different configurations. End users can choose from two, three or four panes and choose whether they would like side or middle configurations.
Sash frames range in size from 1500mm x 1750mm (WxH), for our two pane styles, to as large as 5900mm x 2400mm for our four pane styles. That way, homeowners have as much choice as possible, whatever their aperture size.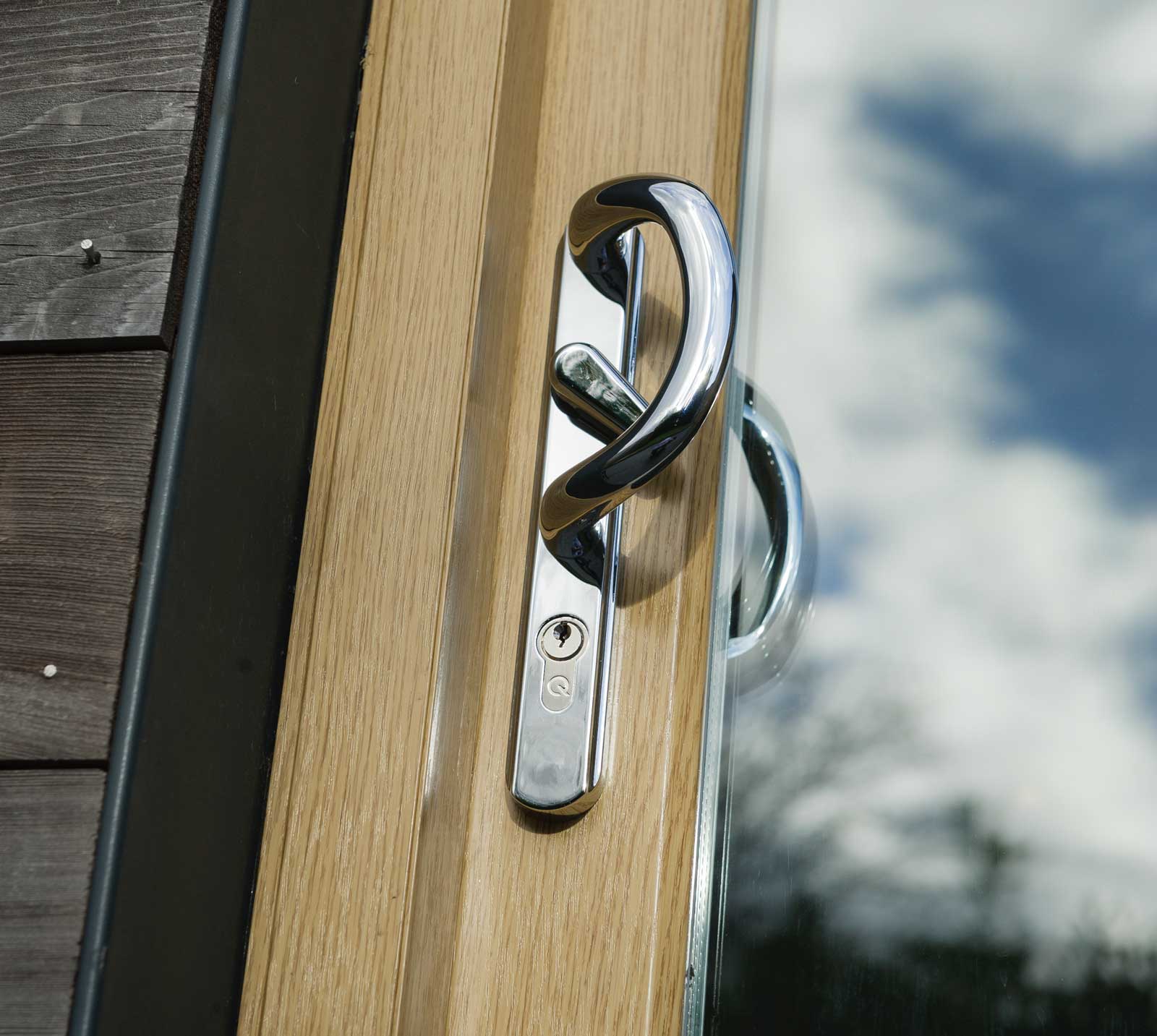 Ultra Secure uPVC Sliding Doors
Our new door furniture comes with a sash interlock and a full ERA locking system to meet Document Q and M guidelines. The Corner Drive and Keep Upgrade Kit ensure that these uPVC sliding doors are ultra secure.
Instead of just our six point locking system, with the Upgrade Kit, homeowners get a 12 point locking system, anti lift device and complete peace of mind. Our uPVC sliding doors are tested with hard impacts, crowbars, mechanical manipulation and more.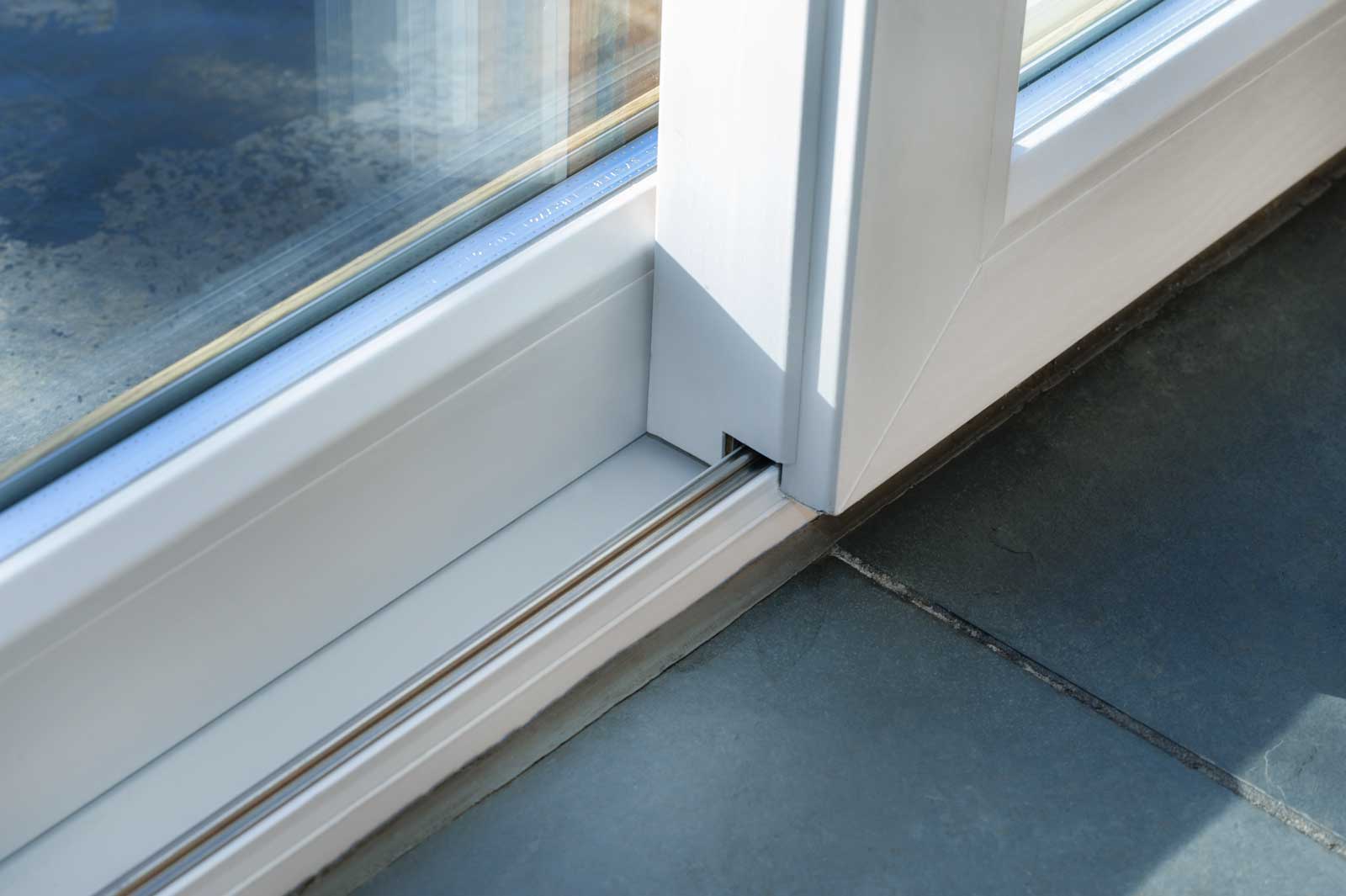 Accessibility Options for uPVC Sliding Doors
Government standards are rising. Homeowners are more conscious of accessibility in the home and installers should be too. We offer lowered thresholds for just this reason. That way, tripping hazards are no longer an issue for end users.
Furthermore, our Pembroke Invincible Handle Set comes with a longer lever to ease operation. It's designed to suit our invisible cylinder perfectly and is available in White, Black, Chrome & Graphite. Offer your customers a smooth uPVC sliding door when you provide Deceuninck.
Why Choose Patio Sliders by Deceuninck?
Patio Sliders by Deceuninck offers innovative design and energy efficiency to guarantee long-life performance. We provide the greatest variety for every home with our wide spectrum of colours. With lasting designs and easily customisable doors, we create the best aesthetic choice for patio sliders. Plus, with extra security and configurations, we think you'll love our stunning sliding doors as much as we do.
There are many reasons to choose Patio Sliders by Deceuninck. One of which is that we believe in creating an ethical brand and responsible company. It's part of why we've won the RoSPA Award and earned the Investors In People Silver accreditation. We invest in our workers to ensure that they have learning opportunities so that we're creating an environment of constant innovation.
That innovation shows. 2020 saw the construction industry faced with unprecedented circumstances, and our solution was investing in our new Luna R. This state of the art lamination machine makes it even easier for us to get the colours that you want. With lower lead times than ever before, Patio Sliders by Deceuninck overcame obstacles with flying colours. Nothing outperforms Deceuninck's sliding doors.
FAQs
Explore More
Where can I find your uPVC sliding door installation guide?
If you look through our brochures, you'll be able to find our installation guide, along with our technical specifications. We have schematics for our uPVC sliding doors as well.
What is the weather rating of your uPVC sliding doors?
Our sliding doors are weather tested to rigorous British standards and have achieved ratings of:
Air permeability Class A4 / Rating 600 Pa
Water tightness Class E8A / Rating 450 Pa*
Wind Resistance Class A3/ Rating 1200 Pa
*The lowered threshold option achieves a water tightness class of E5A/Rating 200 Pa
Do you offer dual colour options?
Yes. We offer dual colours with both White and White Grain. We can also offer English Oak.
Can Deceuninck offer lower lead times?
Yes, we can. One of the reasons we can offer lower lead times on uPVC sliding doors is the Luna R. The state of the art machine is the latest in lamination technology. Now our Calne facility can process as much as a million linear metres of foiled product a month. And we fully expect to be able to offer our products 'off the shelf' in the future.
We can ensure that our Luna R can process highly complex profiles and deliver exceptionally high quality products.
What are the most popular colours for uPVC sliding doors?
Anthracite and Gale Grey accounted for 36% of all uPVC foils last year. Read through our whitepaper to find more information about which colours did well and which are on the rise.
Explore More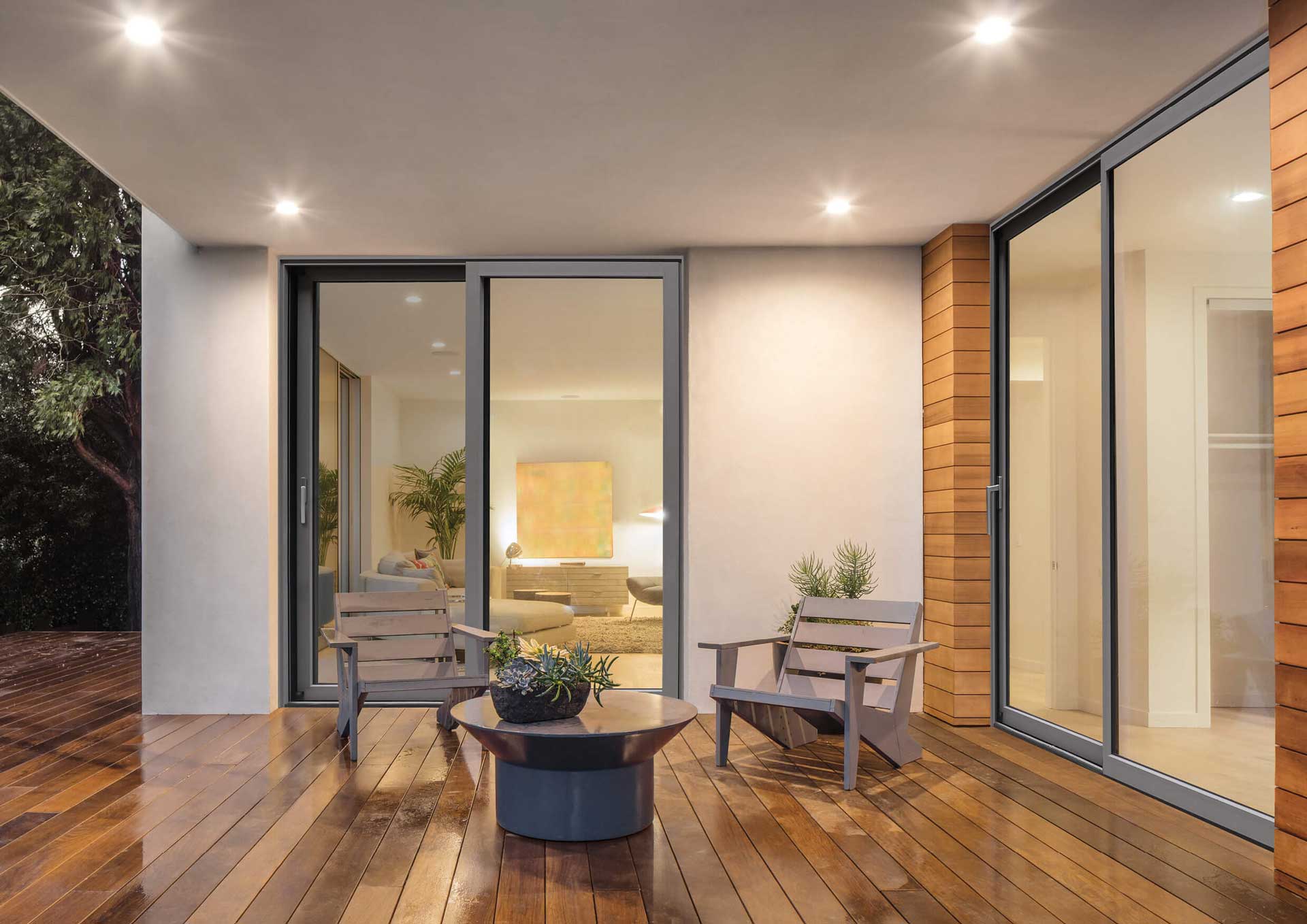 Aluminium Sliding Doors
Decalu88