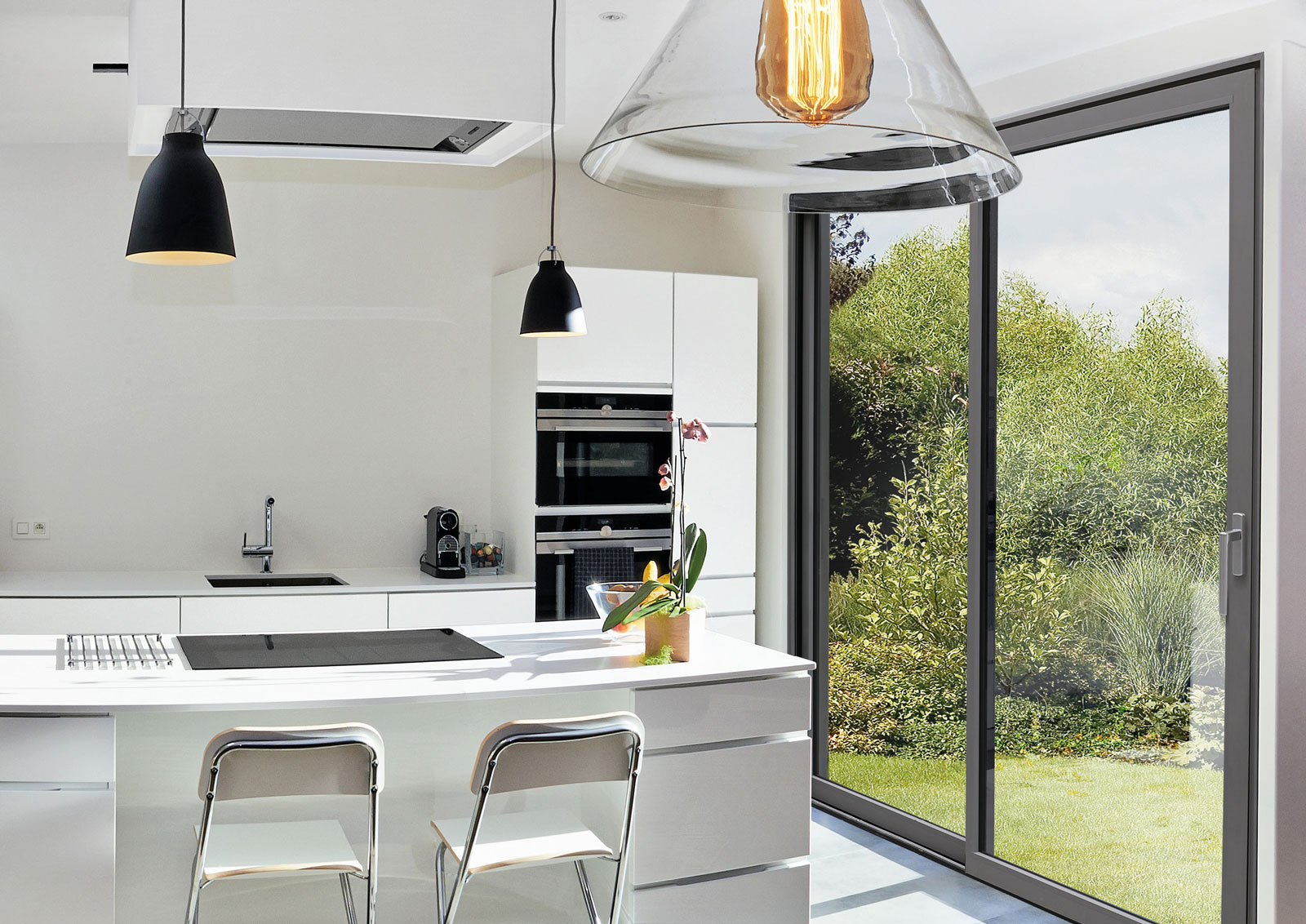 Contemporary Door Performance
Aluminium Sliding Doors Liverpool
We manufacture a superb range of aluminium sliding doors for properties in Liverpool. Take a read about our high-quality doors and find your local installer.
Modern & Insulating Door Solution
With Patio Sliders By Deceuninck, you can select the perfect aluminium sliding doors for your Liverpool property. Our aluminium sliding doors are available in a range of colours and styles. We ensure that all our uPVC sliding doors offer you fantastic weather performance and energy ratings. There's a reason our aluminium sliding doors are best sellers.
At Patio Sliders By Deceuninck, we make sure our products are high-quality. Our team works efficiently to make sure you get efficient aluminium sliding doors. We also install additional security on our aluminium sliding doors. This makes sure our Liverpool customers know our doors will keep them safe. As well as being efficient, you can also easily accessorise our aluminium sliding doors—we offer our Liverpool customers their pick of colours.
We know you'll want to make your aluminium sliding doors unique. With us, you will be able to make your property's aesthetic match your style. We've invested a lot of time using Luna R to ensure you get quality colours. You'll be able to select from common to unusual choices. From Rosewood to Anthracite Grey, our colours will last you years to come. At Patio Sliders By Deceuninck, we make our products with fully recyclable materials. We want to ensure that our products don't become unnecessary waste.
We take pride in creating the very best products. We can create high-performing products for any Liverpool project using the latest innovations. Get in contact with our friendly team today. They'll be happy to help and answer any questions.
Key Features

Sound Insulation
For A Quieter Home

Glazing Options
Double or Triple Glazed Units

Endless Views
Enjoy Your Surroundings

Invisible Drainage
Discrete Design

16 Colour Options
Bespoke Sliding Doors

PAS 24 Certified
Advanced Security Systems
Sell Aluminium Sliding Doors
Provide your Liverpool customers with aluminium sliding doors that boast longevity. Find your nearest fabricator today.
Find a Fabricator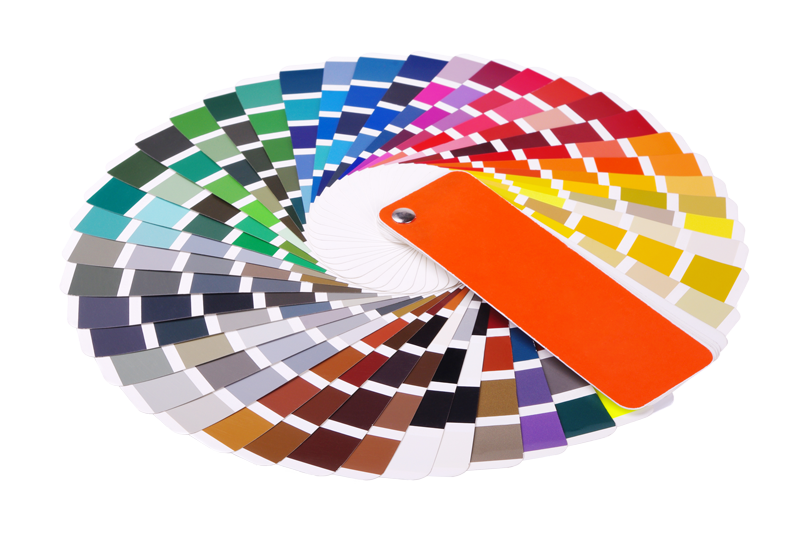 Diverse Colours For Your Liverpool Project
Modern & Traditional Finishes
Here at Patio Sliders By Deceuninck, we know the importance of colours. You'll want to make sure your aluminium sliding doors look eye-catching and aesthetically pleasing. We will always keep our colours in stock. This way, you won't ever be limited in the design process. We want to ensure installers have an easy time finding colours for their customers.
We have researched colours for our customers. This research showed that consumers liked a selection of stylish greys compared to the usual grey or white option. And if grey isn't for you, you'll be pleased to know there are even more colours to choose from.
Our team will always ensure you get a stylish and polished look to your Liverpool property's aluminium sliding doors. All the colourway options also come with a ten-year manufacturer guarantee. We are certain our products won't fade or disappoint you over time.
2 Pane
3 Pane
3 Pane
4 Pane
Secure Aluminium Frames
Thanks to their strength and ability to hold heavy sashes, aluminium has proven to be a fantastic choice of material for our aluminium sliding doors. Our products offer stunning large glass sashes with ultra-slim frames. This is because to compensate for the glass weights, the sash installation depth of these doors is 97mm.
Our aluminium sliding doors offer multiple configurations. We will manufacture the required stunning frames for your Liverpool property. Select from your choice of two, three or four panes. And whether you would like a side of the middle configuration. Our sash frames range in size from 1500mm x 1750mm (WxH), for our two-pane styles, to as large as 5900mm x 2400mm for our four-pane styles.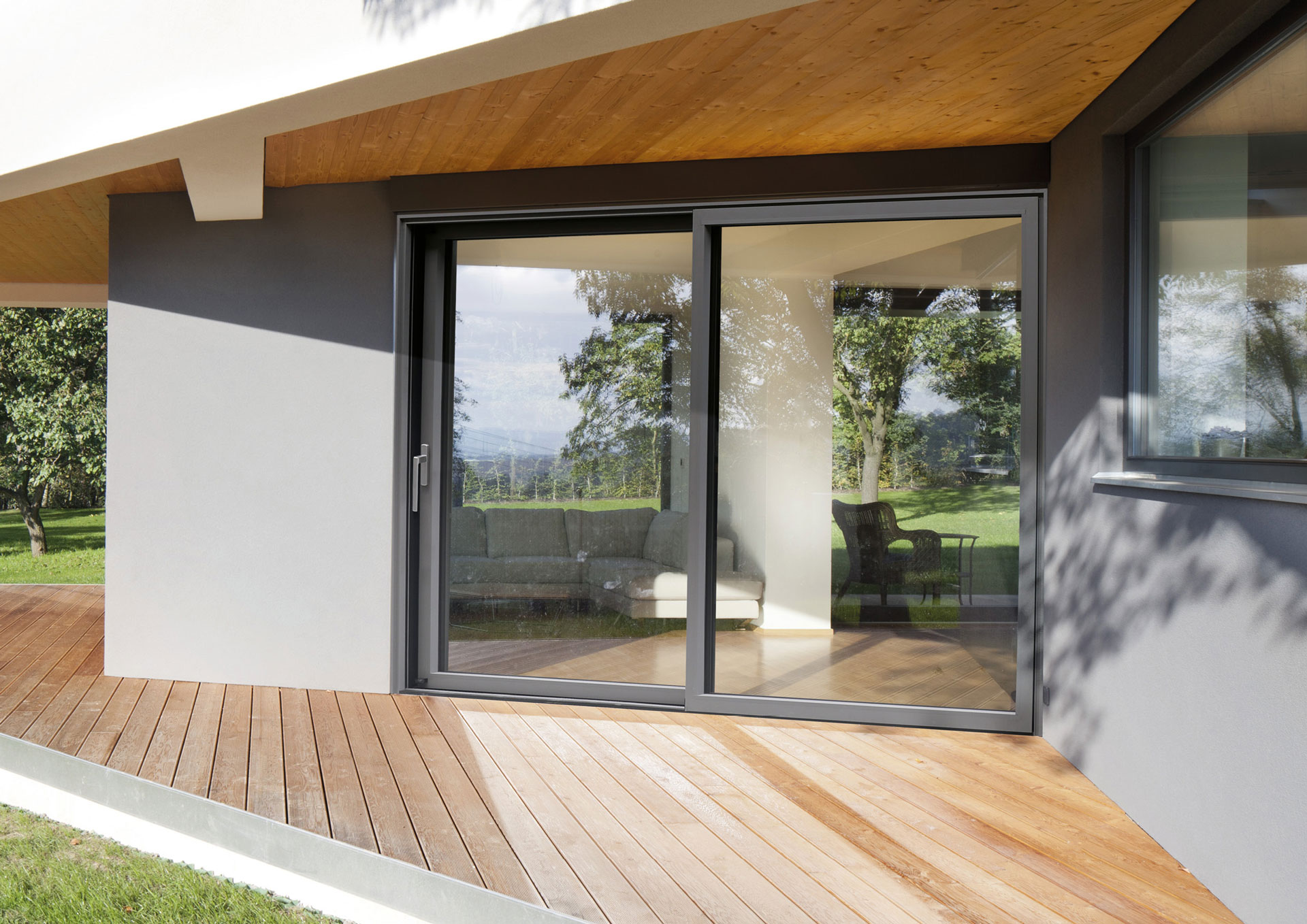 Eco-Friendly Doors
At Patio Sliders By Deceuninck, we take sustainability seriously. We want to make materials that will last for many years to come. This is why we have invested in aluminium as part of our sustainability aim. Aluminium is a material that can be recycled with almost zero loss of its properties. This means after their long life, the sliding doors will be able to be reused in the future.
We know it's important that you aren't heavily impacting the environment. By choosing aluminium doors, you will be able to have a sustainable choice. Contact our friendly team today to find out more about our sustainability projects.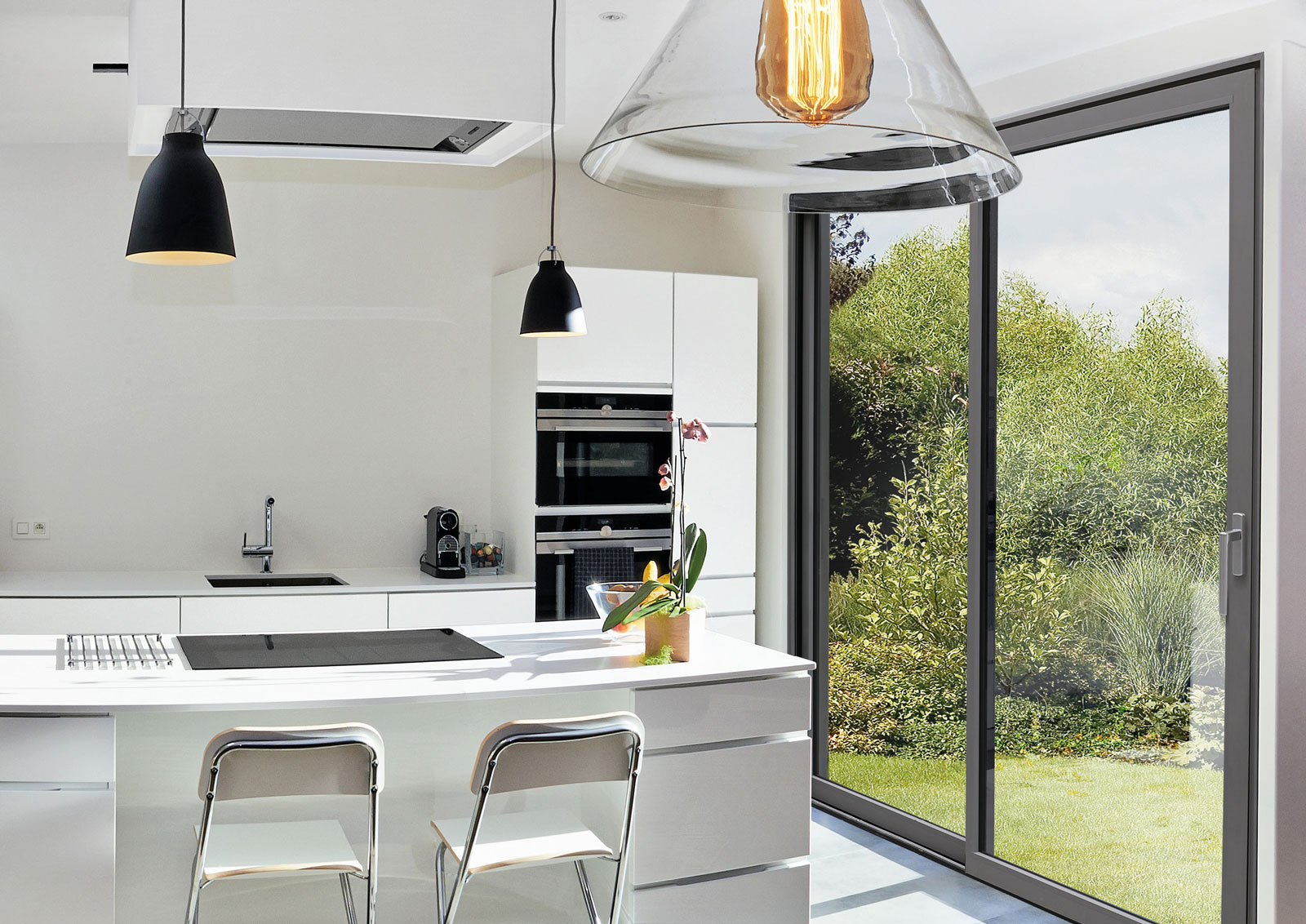 Highly Secure Aluminium Sliding Doors
The aluminium sliding doors we manufacture all come with a sash interlock and a full ERA locking system. At Patio Sliders By Deceuninck, we make sure our products meet Document Q and M guidelines. We do this as the safety of our customers is highly important to us.
Our aluminium sliding doors also feature a corner drive and keep upgrade kit that meets PAS 24 standards. These doors are even more secure than our usual six-point locking system. Our aluminium sliding doors have the upgrade kit, which means your Liverpool property will include a 12 point locking system, anti-lift device and quality assurance of PAS 24 testing. We want to ensure your property's aluminium sliding doors won't be easy to break into.
Aluminium Sliding Doors Liverpool Prices
Start creating the aluminium sliding doors for your Liverpool project today. Enter your postcode and find your nearest installer with us today.
At Patio Sliders By Deceuninck, we work closely with the very best fabricators and installers all across the country. By choosing Sliding Patio Doors, you will receive high-quality products. We look forward to hearing from you!
Find an Installer
FAQs
Explore More
Are your aluminium sliding doors safe?
Yes, they are! We use advanced locking systems within our doors that comply with PAS 24.
Why choose your aluminium sliding doors?
We are the leading manufacturer of aluminium sliding doors. Every detail is considered with our products.
Is there a guarantee with your doors?
Yes, there is a ten-year guarantee with all of our aluminium sliding doors.
You can learn more about our aluminium sliding doors by downloading our brochures. You can also get in touch with our team to find out more or find your local installer.
Explore More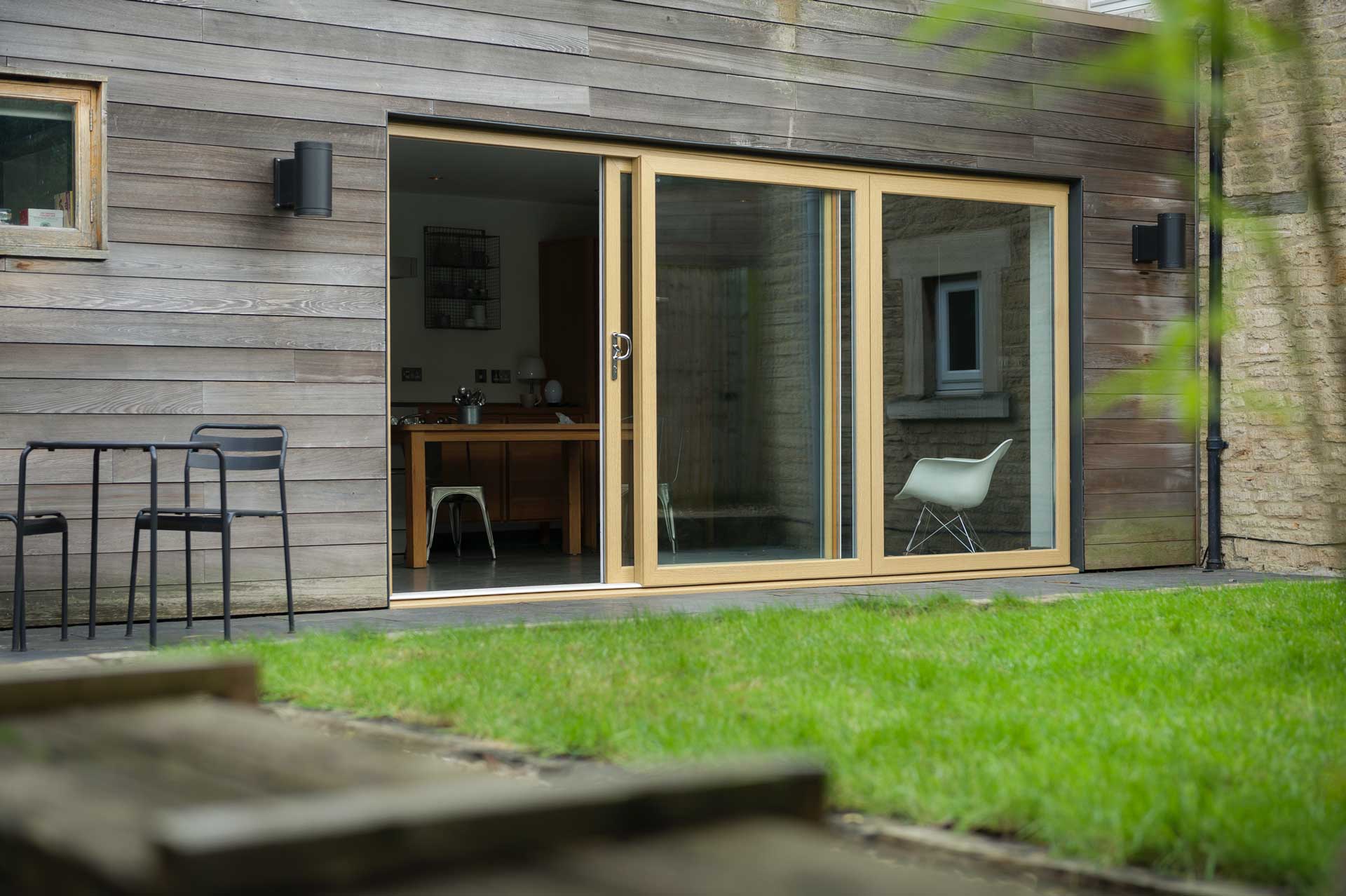 uPVC Sliding Doors
Slider24