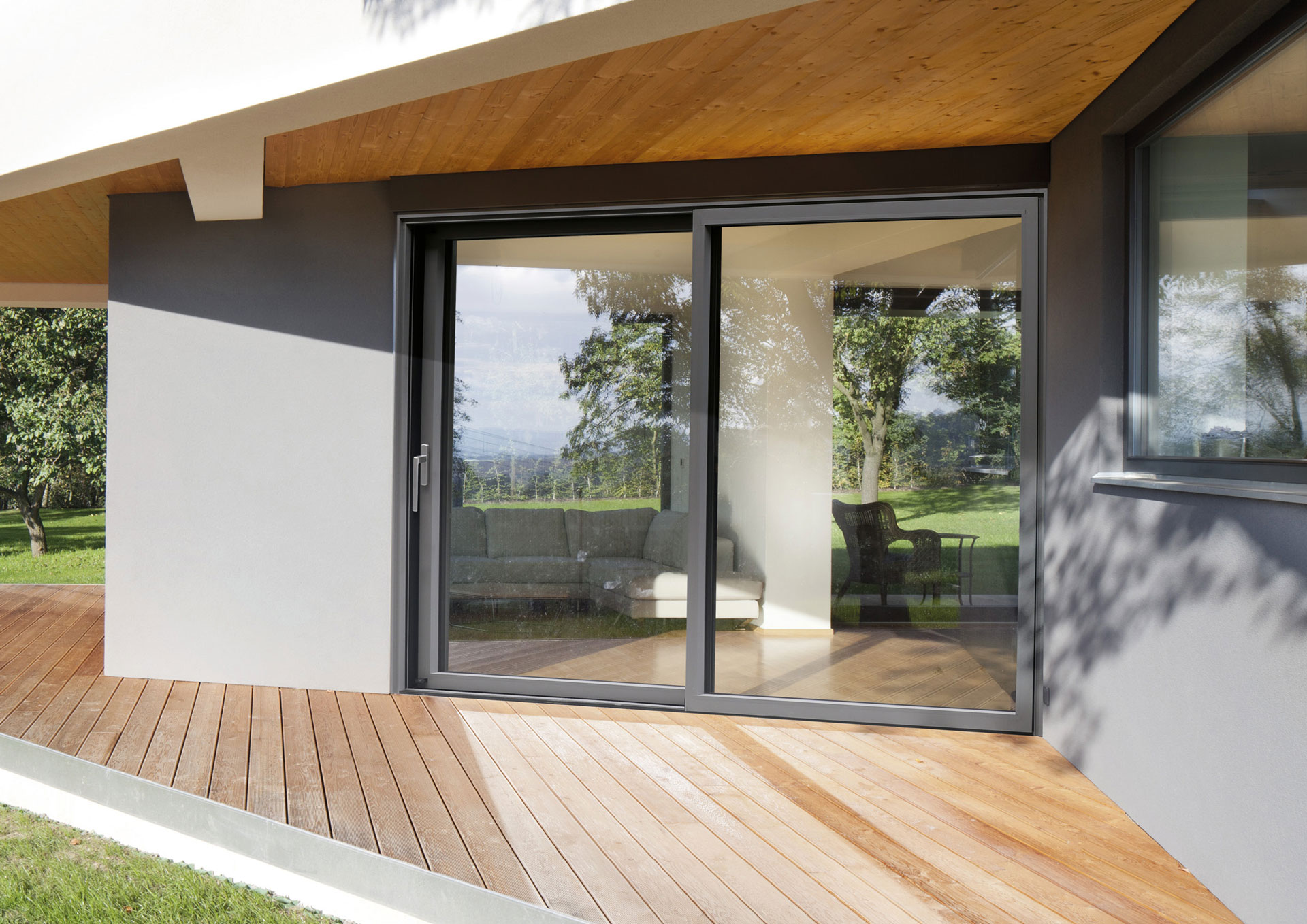 Timeless Garden Door Design
Aluminium Sliding Doors Manchester
We manufacture and supply a brilliant range of aluminium sliding doors for homes in Manchester. Find your local installer today and start your next project.
Long-Term Performance
Aluminium is the superior choice for sliding doors due to its endless benefits. From enhanced kerb appeal to improved insulation, there is no doubt that you should choose Deceuninck. Make the switch and choose our products today.
Patio doors are the most well-known garden door design, and we have put our unique touch on this design. Our aluminium sliding doors offer a modern effect that will work well on both residential and commercial properties alike.
Not only do our aluminium sliding doors look visually appealing, but they also boast unrivalled performance. We are passionate about innovation and strive to provide the best possible products for Manchester homeowners.
We are one of the leading manufacturers of aluminium sliding doors. You can rely on us to provide you with aluminium sliding doors that will enhance your home. Find your local installer today to get started.
Key Features

PAS 24 Compliant
A Secure Home

Glazing Options
Double or Triple Glazed Units

100% Recyclable
Protecting Our Planet

Invisible Drainage
Discrete Design

16 Colour Options
Bespoke Sliding Doors

Low U-Values
Unrivalled Insulation
Sell Aluminium Sliding Doors
If you want to add our aluminium sliding doors to your portfolio, please get in touch. Offer your customers market-leading products for their Manchester home.
Find a Fabricator
Trendy Colours for your Manchester Home
Modern & Traditional Finishes
Here at Deceuninck, we are proud to be number one in colour. We offer 16 different colours for our Decalu88 aluminium sliding door range. You can find a solution that will perfectly complement your Manchester home. Whether looking for something modern or traditional, you can work with your local installer to find the right shade.
With the rise of aluminium, we have found the popularity of grey started to increase. Grey makes up for around 40% of our sales. With this demand, we offer different shades of grey for you to consider. It is a great option for anyone looking for a more contemporary feel to their Manchester home.
2 Pane
3 Pane
3 Pane
4 Pane
Comfortable Living
Aluminium is one of the strongest materials on the market and undoubtedly the most preferred material for sliding doors. Its strength allows the frame to hold large amounts of glass. Our aluminium sliding doors have an installation depth of 97mm to compensate for this.
We always want Manchester homeowners to feel safe within the comfort of their own homes. Aluminium holds many qualities that help it be structurally intact. Our certified installers will carry out a weathertight fitting. Alongside our manufacturing, our aluminium sliding doors will keep your home secure.
Better Accessibility
We think that everyone should have the chance to experience our aluminium sliding doors. This door style provides a seamless transition between Manchester homes and their gardens. That is why we offer aluminium sliding doors with low thresholds—the perfect fit for people that require a wheelchair or pushchair access.
Aluminium sliding doors do much more than provide an entrance. The slim sightlines offer Manchester customers excellent views of their garden. The large glazed panels will also fill their home with natural daylight. It is an easy choice when choosing your aluminium sliding doors.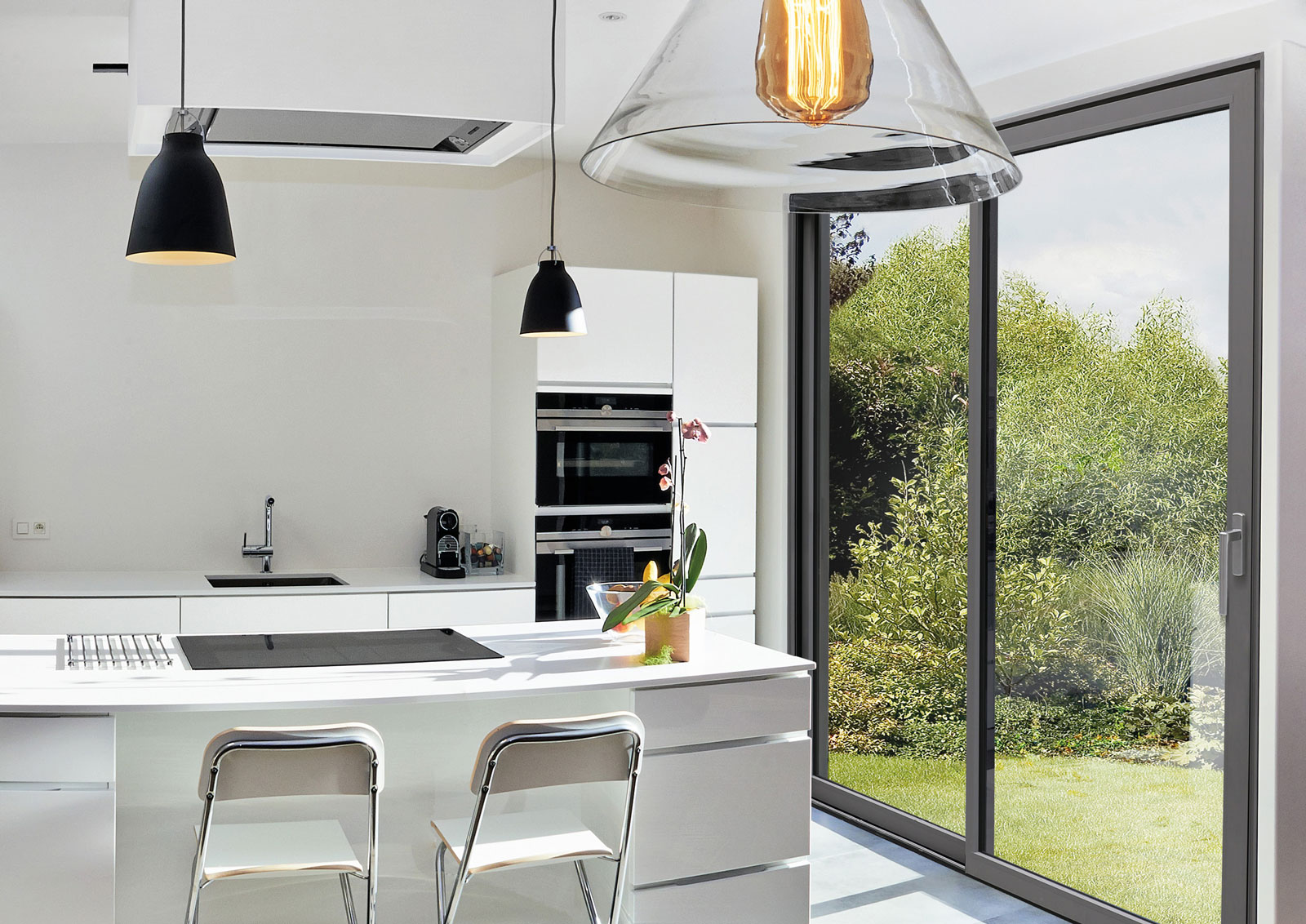 Bespoke Design
We understand that every Manchester home is unique. One size doesn't fit all, which is the same for our aluminium sliding doors. Each of our products is made to measure to ensure it is the perfect fit. This also makes it very easy for installers to fit. We think of every detail when it comes to our doors.
As we take care of the manufacturing, Manchester homeowners only have to worry about the design. Alongside our colour options, your installers will also have hardware options that perfectly suit our aluminium sliding doors. Work closely with your installers to design your dream sliding doors.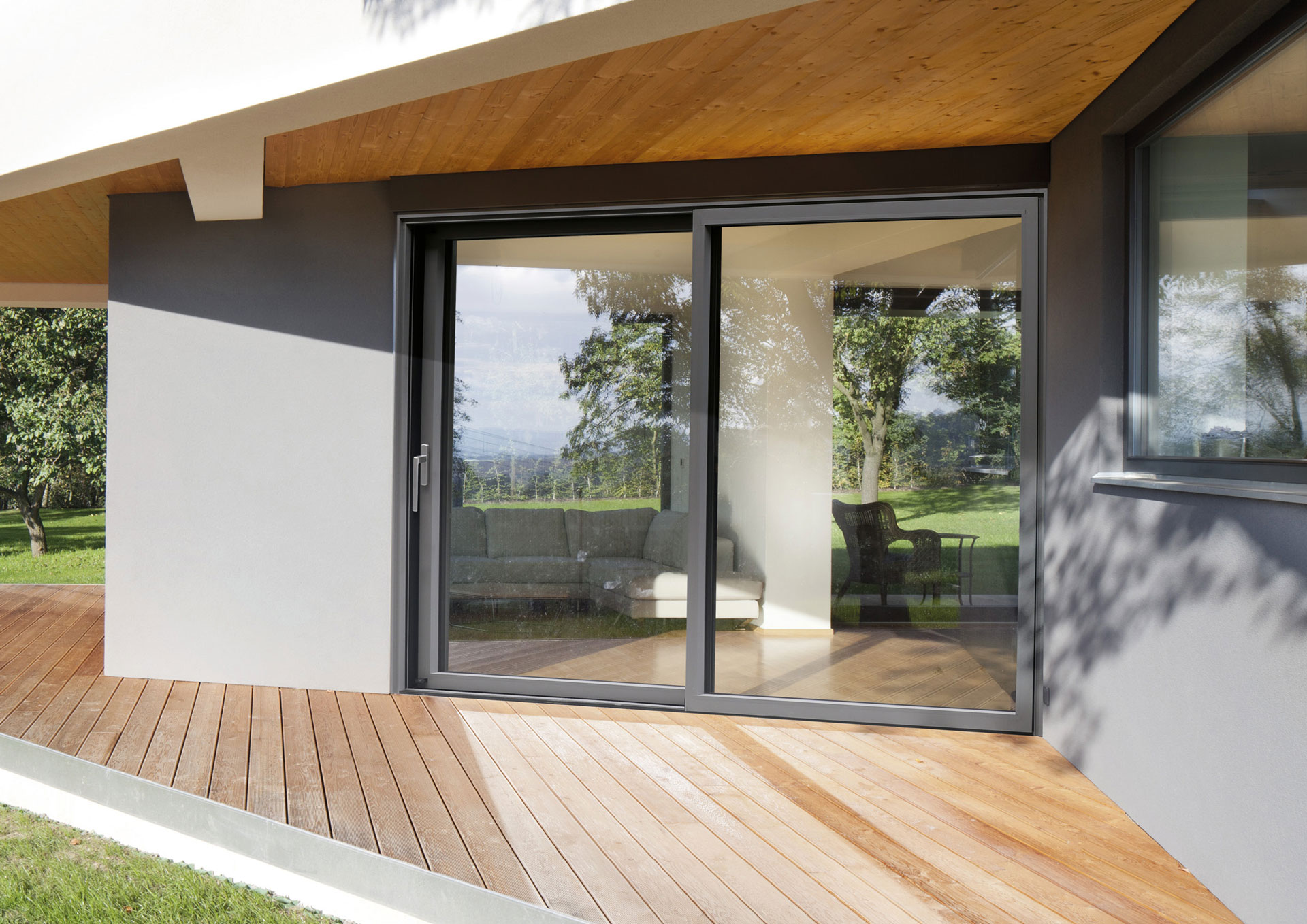 Advanced Security Systems
Homeowners should always feel safe within their Manchester home. As we know, aluminium is a strong material and is a good option if you want durability. Alongside the frame, advanced locking systems, including hinges, can help you feel protected from unwanted intruders.
We have manufactured our aluminium sliding doors to the highest standards. Our doors are all PAS 24 compliant so that you can have complete peace of mind. Our aluminium sliding doors undergo rigorous testing to ensure they meet the latest industry regulations. Please do not hesitate to contact us if you have any questions.
Aluminium Sliding Door Prices Manchester
Start your aluminium sliding door project by finding your local installer in Manchester. Get designing today.
Find an Installer
Why Choose Patio Sliders by Deceuninck?
Patio Sliders by Deceuninck offers innovative design and energy efficiency to guarantee long-life performance. We provide the greatest variety for every home with our wide spectrum of colours. With lasting designs and easily customisable doors, we create the best aesthetic choice for patio sliders. Plus, with extra security and configurations, we think you'll love our stunning sliding doors as much as we do.
There are many reasons to choose Patio Sliders by Deceuninck. One of which is that we believe in creating an ethical brand and responsible company. It's part of why we've won the RoSPA Award and earned the Investors In People Silver accreditation. We invest in our workers to ensure that they have learning opportunities so that we're creating an environment of constant innovation.
That innovation shows. 2020 saw the construction industry faced with unprecedented circumstances, and our solution was investing in our new Luna R. This state of the art lamination machine makes it even easier for us to get the colours that you want. With lower lead times than ever before, Patio Sliders by Deceuninck overcame obstacles with flying colours. Nothing outperforms Deceuninck's sliding doors.
FAQs
Explore More
How much are your aluminium sliding doors?
This depends on many factors. We advise that you get in touch with your local aluminium sliding door installer to find out more.
Why choose your aluminium sliding doors?
There are many reasons why you should choose aluminium sliding doors for your Manchester home. One of the benefits that we haven't listed is sound insulation. You will notice a significant reduction in the amount of external noise you hear on your property.
Do you have a brochure to look at?
We sure do! Please look at our brochures to learn more about our aluminium sliding doors.
Get in touch with us to learn more about our aluminium sliding doors. We will be more than happy to help.
Explore More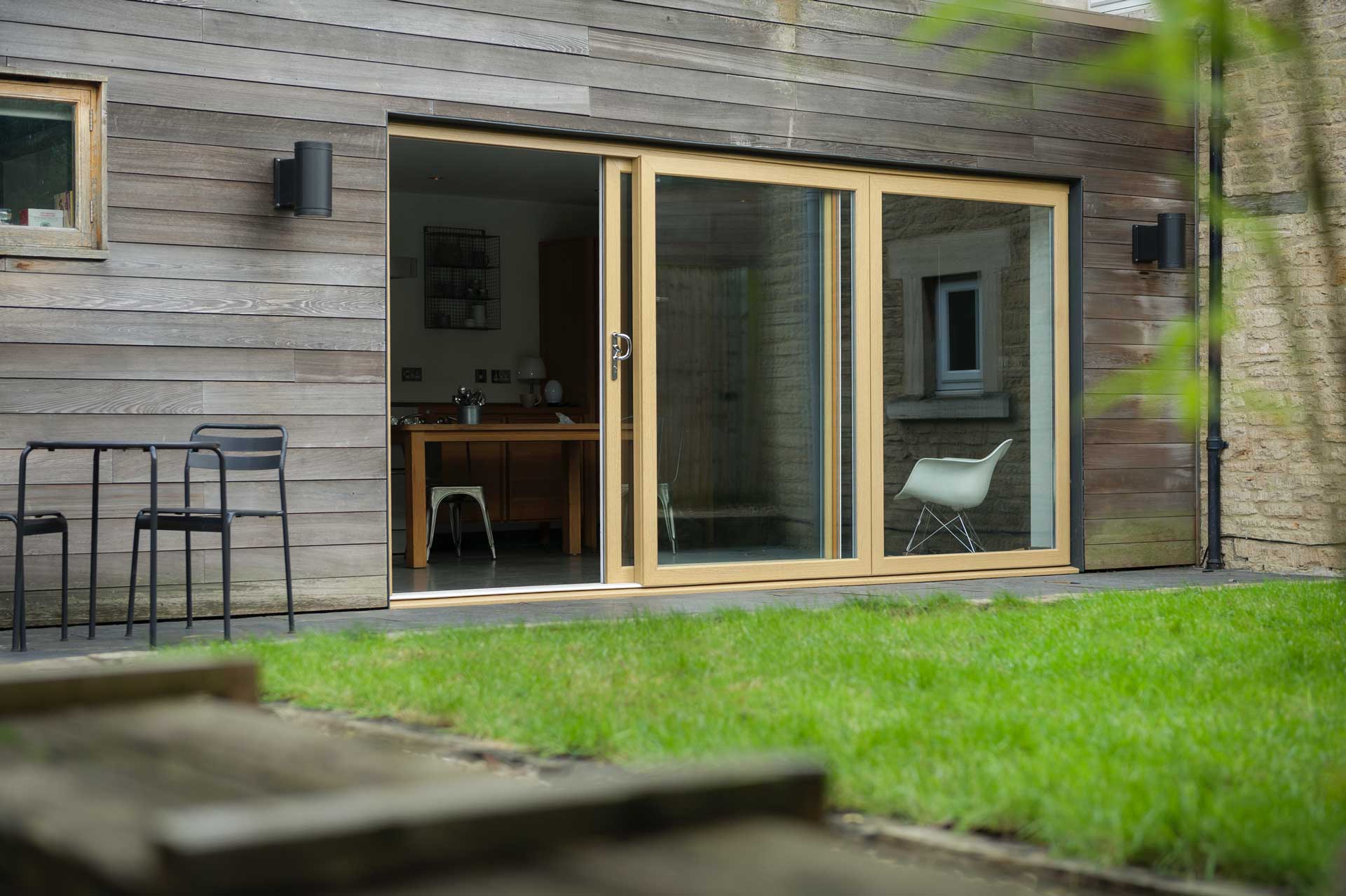 uPVC Sliding Doors
Slider24