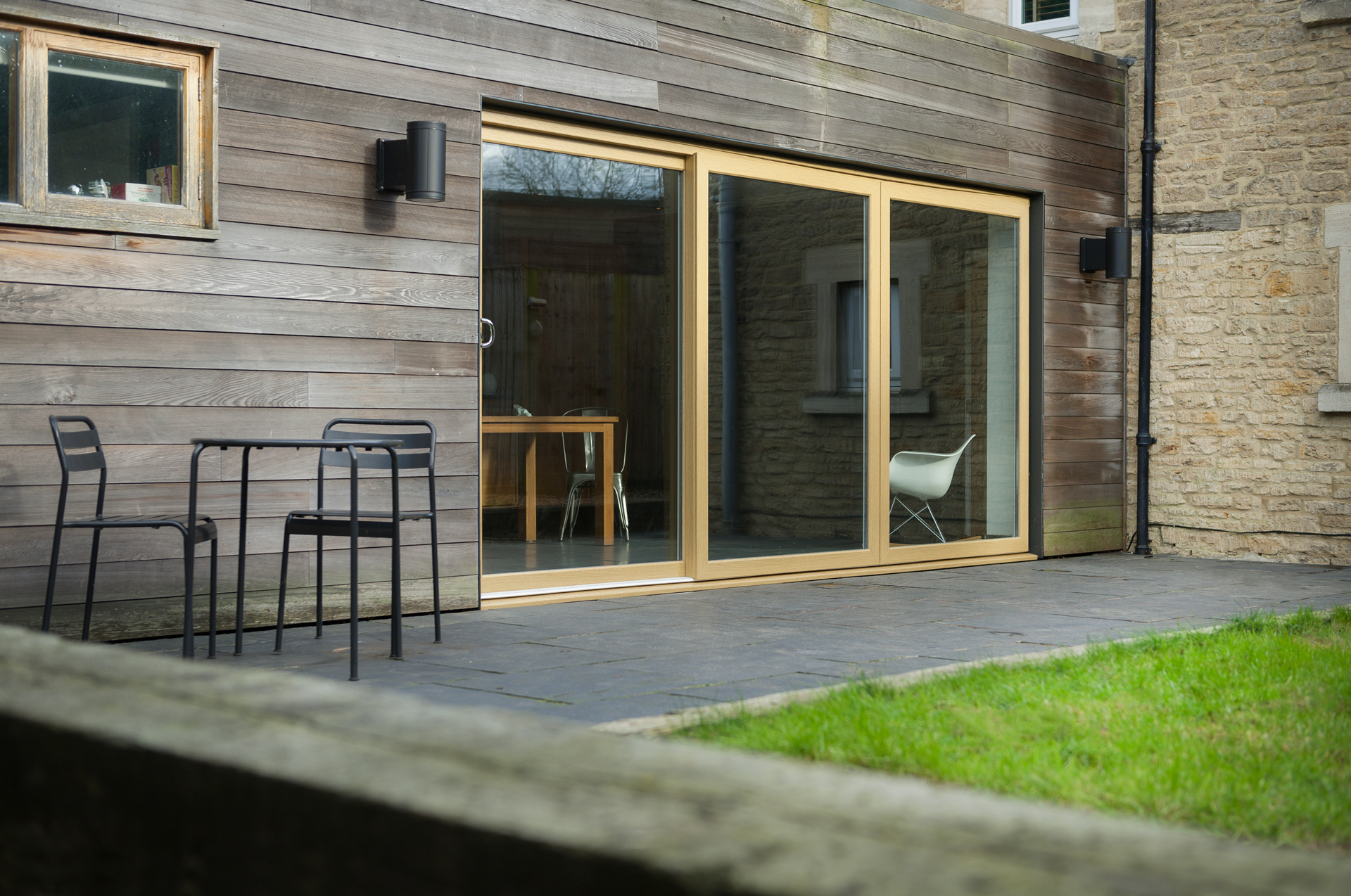 Patio Sliding Doors Newcastle
Patio Sliding Doors
Newcastle
Transform Newcastle properties with our highly efficient and stylish patio sliding doors.
Patio Sliding Doors Newcastle
The patio sliding doors that we offer for Newcastle homes and the surrounding areas can come in aluminium or PVCU to suit a wide variety of styles and needs. We provide a massive range of customisation options, including a collection of varied and robust colours, woodgrain foils, and double or triple glazing. 
They can come in various sizes and hardware types to blend in beautifully with a homes existing windows and doors, and the slim profiles that they provide can open homes up to gorgeous views of the outdoors.
Our doors don't just look the part, they are also PAS24 certified to withstand all modern intrusion methods. We use durable and long lasting materials for all our products to keep homeowners safe and secure all year round.
Find out more about our patio sliding doors below, or find your local fabricator today using our free online tool!
Key Features

No. 1 For Colour
26 Colourways from Stock

PAS24 Certified
Security Enhanced Performance

Outstanding Weather Performance

Best Energy Rating
A+ Rating (Double Glazed)

Low Threshold
Disabled access and easy mobility

Suites with Heritage 2800 Windows
Start Selling Slider24
Find your local fabricator today using our free online tool! Just input your postcode and get in touch with someone nearby in just a few minutes. Click below to get started now.
Find a Fabricator
Vibrant & Fade Resistant Colours For Newcastle Homes
Beautiful authentic 'wood like' finished
10 year manufacturer's guarantee
Matching ancillaries, trims and accessories
True aluminium alternatives
All of our woodgrain foils and vibrant colours have been designed to be long lasting and can keep homes looking their best for decades with only minimal maintenance. Our woodgrain foils are built to accurately mimic the look and feel of real traditional timber and can transform our PVCU doors to blend in with classical homes.
If you need to maintain the style or aesthetic of a home, then our sliding doors could be perfect for you. Our wide variety of over 20 shades and hues can blend in with all sorts of modern and natural looking homes. 
Discover more about our vast colour collection by calling our team at 01249 816 969, or fill out our online contact form and we'll get back to you as soon as possible.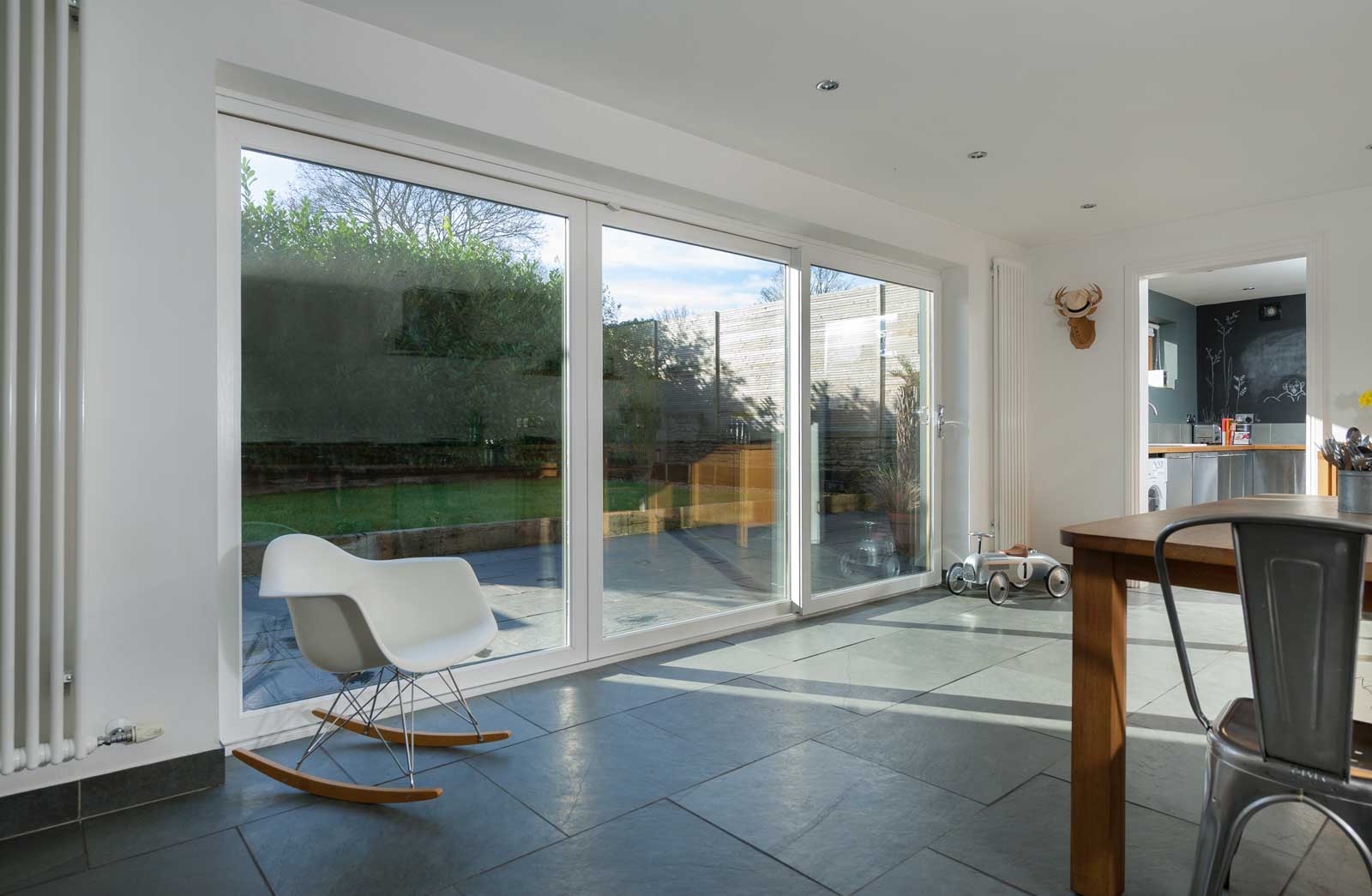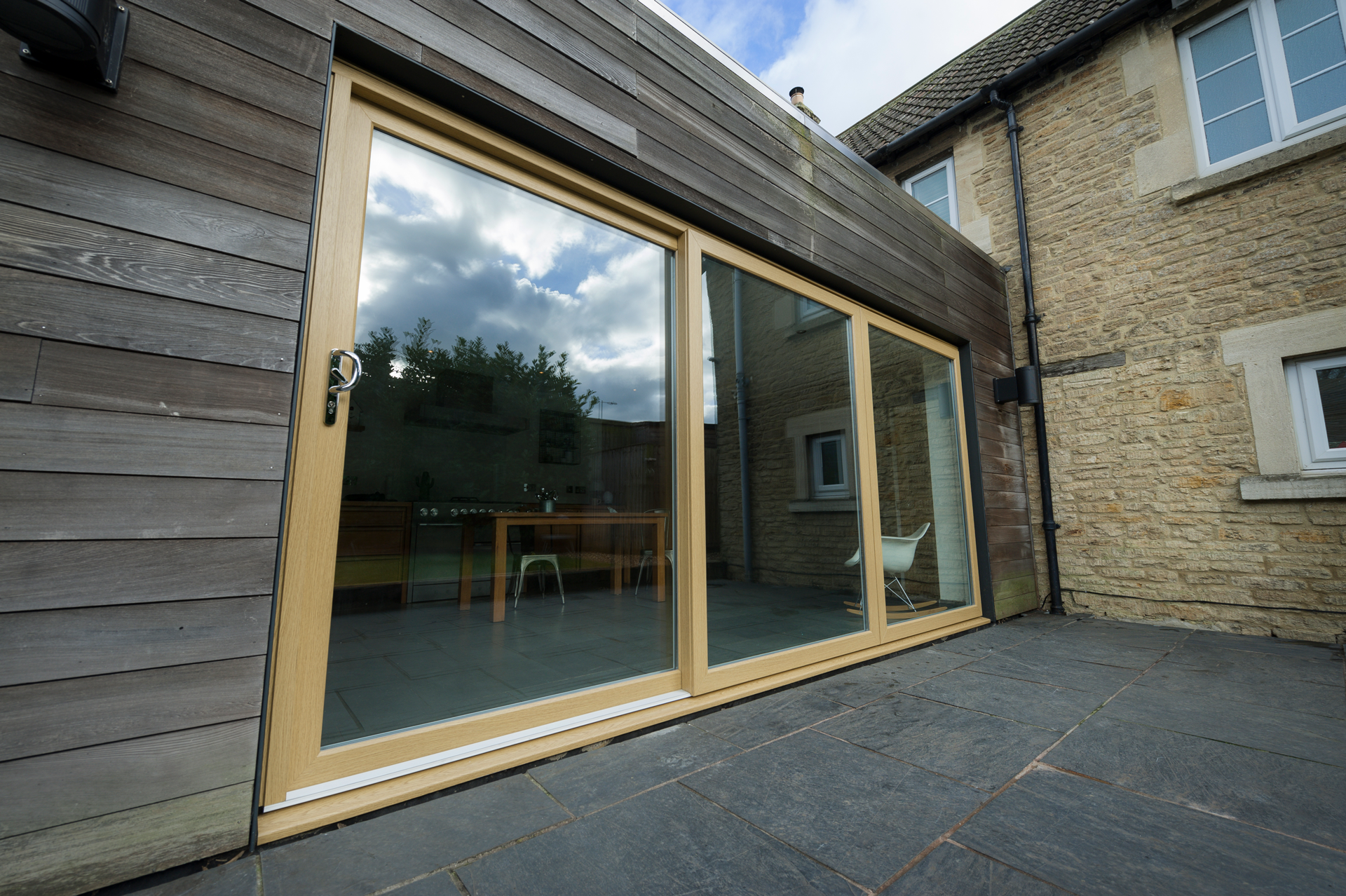 Thermal Efficiency
These patio sliding doors are capable of reaching an amazing A+ energy efficiency rating. We provide the option of double glazing or triple glazing to suit all sorts of unique home energy specifications, and no matter your choice, these doors can help keep homes warm and comfortable all year round. The triple glazing variant can reach U-values as low as 0.81W/m2K.
At Patio Sliders by Deceuninck, our products don't compromise between style and performance, and while closed, these doors can provide excellent sightlines alongside year round warmth and sound insulation.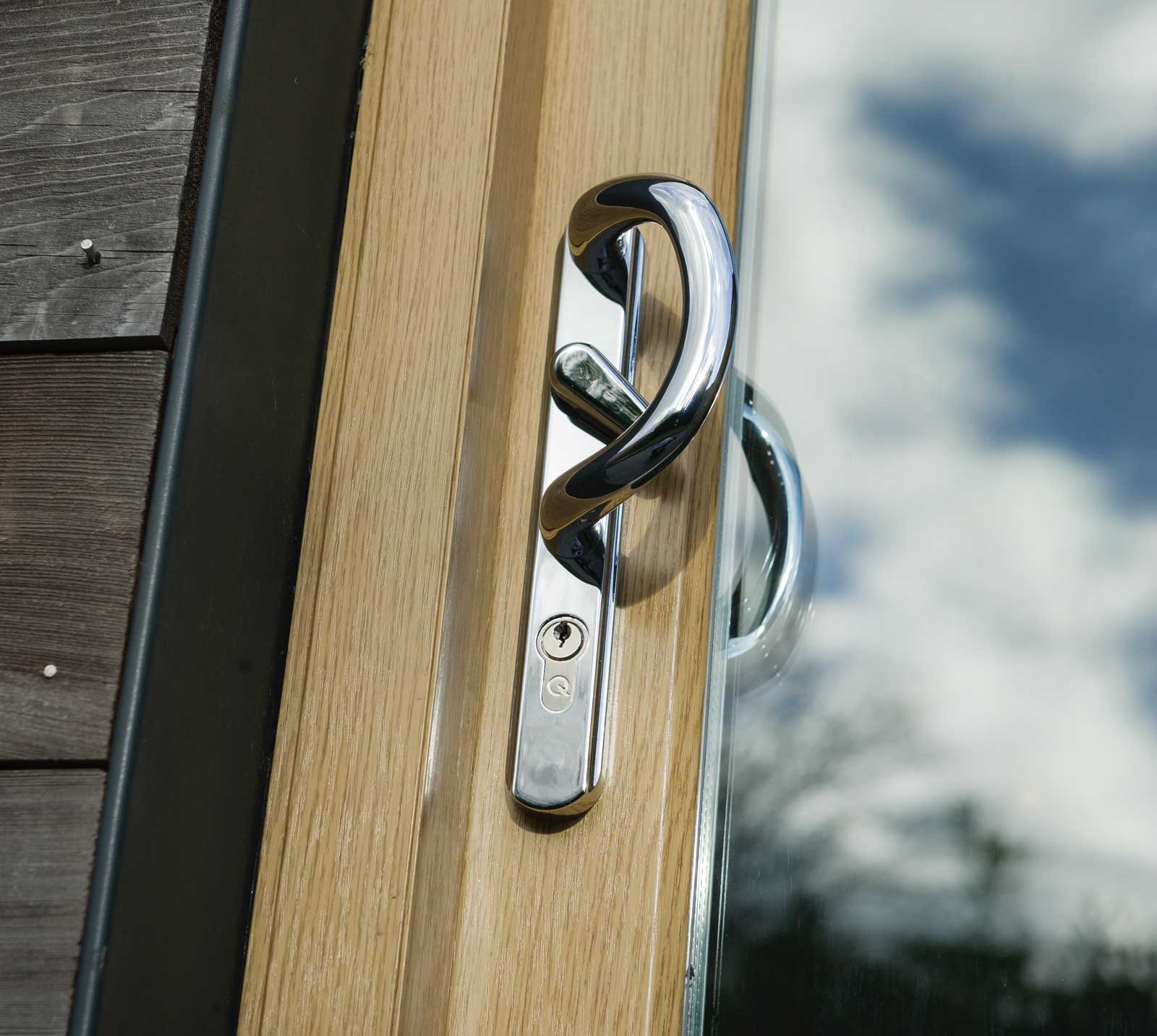 Safe & Secure
Our patio sliding doors have undergone rigorous testing to ensure they are all PAS24 certified. This certification can give Newcastle homeowners peace of mind that their patio sliding doors can resist modern intrusion techniques. Plus, the weather resistant features that all our patio sliding doors come with as standard can protect homes from cold draughts and leaks even during the harshest rainfall.
Aluminium and PVCU are durable materials that withstand sudden blows without buckling or warping. The double or triple glazing we have available can also resist shattering compared to single paned glass, which can also help enhance the security of these doors further.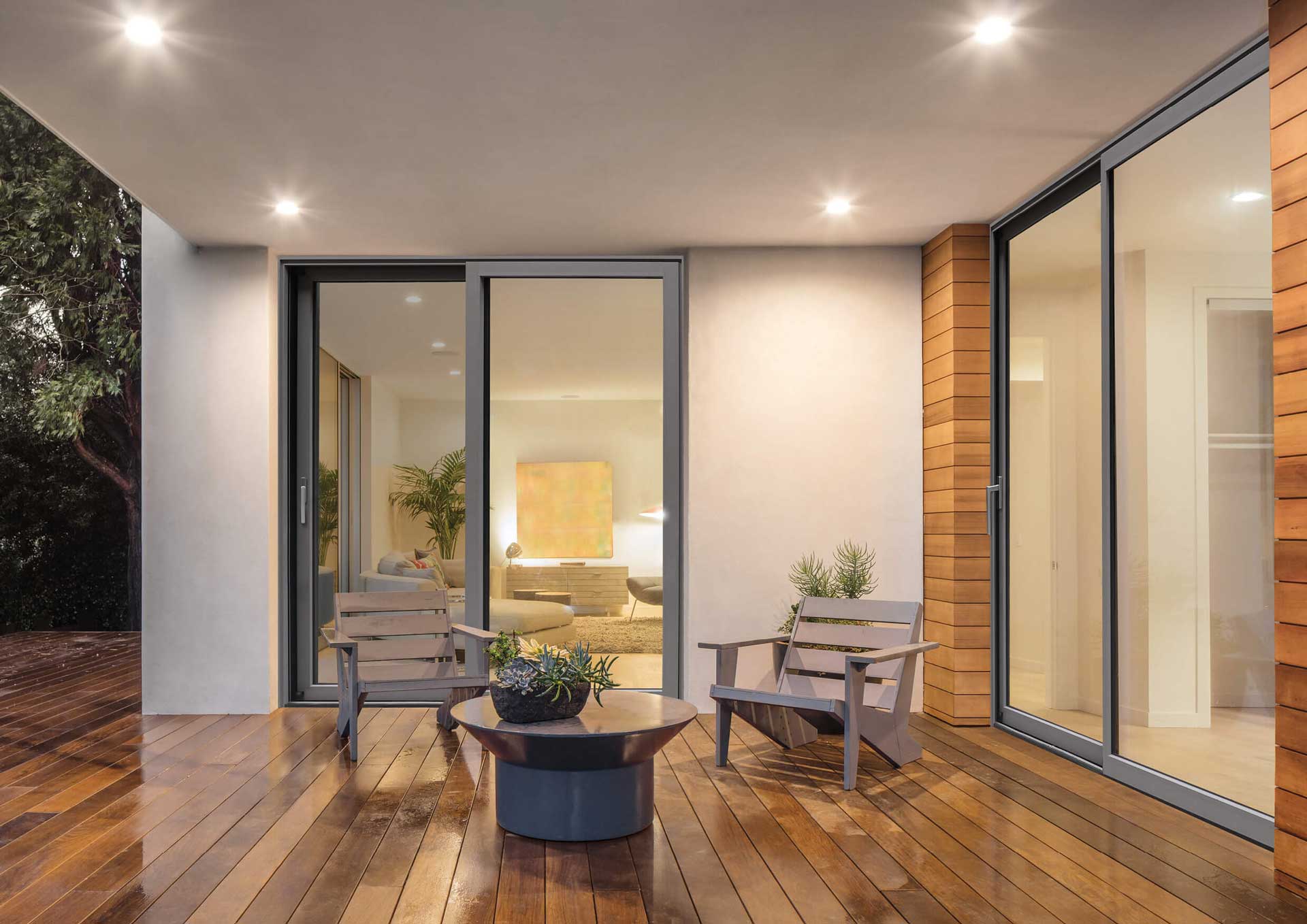 Eco Friendly
At Patio Sliders by Deceuninck, we take pride in our ability to recycle and reduce waste. Our patio sliding doors can be made of sturdy modern aluminium or PVCU, which can both be recycled with our innovative techniques to ensure that less of our materials end up in a landfill. Additionally, aluminium and PVCU are both robust and long lasting, even with only minimal maintenance techniques. Newcastle homes can enjoy gorgeous doors that can perform at their best for potentially decades without requiring any intensive repairs or replacements.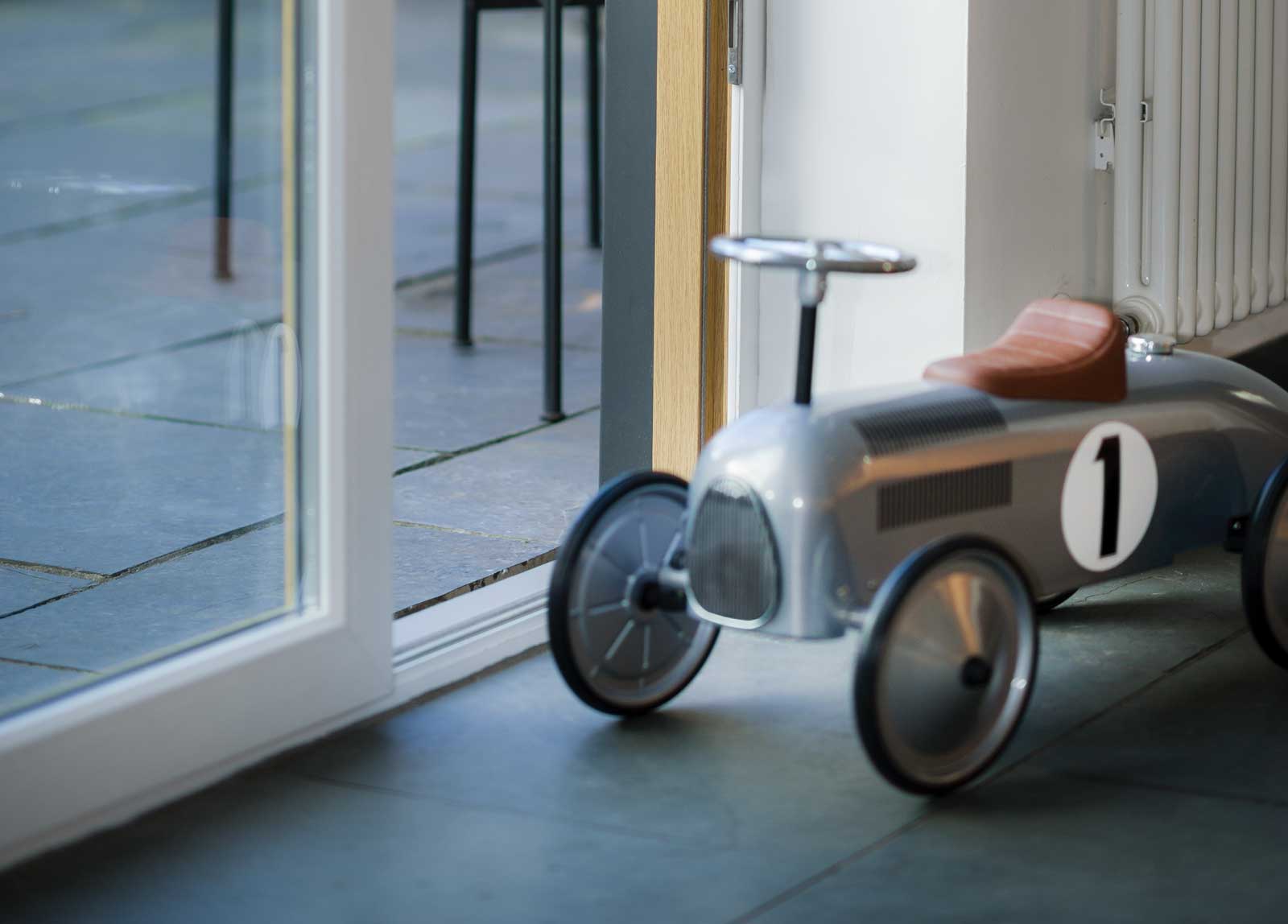 Slim Sightlines
Unlike other materials, our aluminium and PVCU patio sliding doors can be crafted with sleeker and more durable profiles. With a slimmer frame, there can be more space made available for our high performance glazing, helping to provide warmth and beautiful views even when the doors are closed. 
Even smaller Newcastle homes can enjoy the illusion of increased space thanks to our patio sliding doors' ability to open up a room truly. Homeowners can be flooded with natural light and rely less on electricity during the day.
Patio Sliding Door Prices Newcastle
Enhance the performance and style of a Newcastle home today with our PVCU or aluminium patio sliding doors. The colour collection and woodgrain foils we provide can help your patio sliding doors blend in beautifully with almost any kind of property, be it modern or classic. Find your local fabricator today, or call us on 01249 816 969 or fill out our online contact form for more detailed information.
Contact Us
FAQs
Explore More
PAS24 stands for Product Assessment Specifications 24, and our patio sliding doors undergo intense testing to ensure that they meet all the security standards to become certified.
What Energy Rating Can Your Patio Sliding Doors Reach?
Our patio sliding doors are capable of reaching an incredible A+ energy rating with our bespoke double glazing.
What Glazing Is Available?
We can provide double or triple glazing for your patio sliding doors to suit your thermal efficiency needs.
Explore More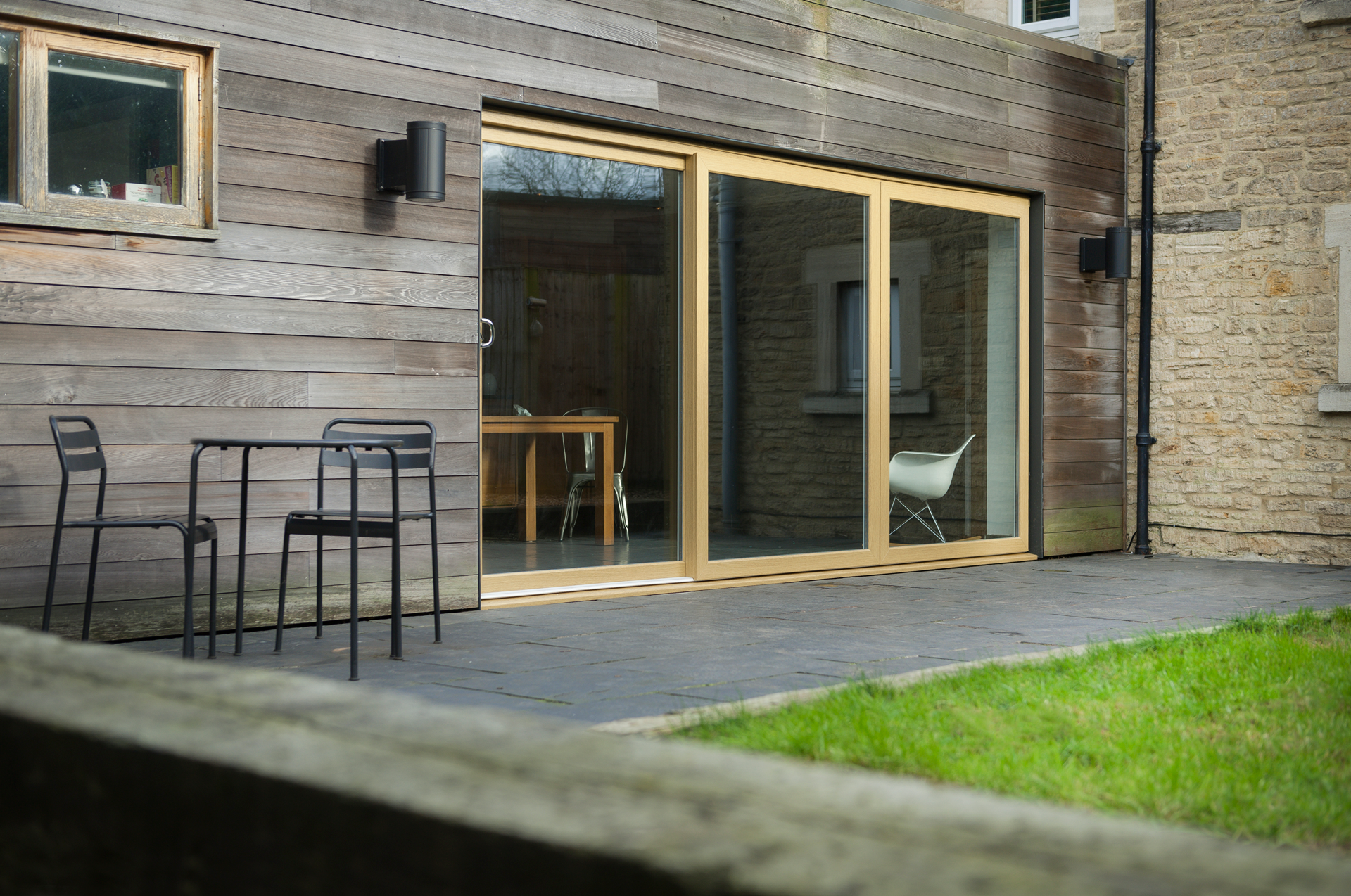 Aluminium Sliding Doors
Decalu88
Why Choose Patio Sliders by Deceuninck?
Patio Sliders by Deceuninck offers innovative design and energy efficiency to guarantee long-life performance. We provide the greatest variety for every home with our wide spectrum of colours. With lasting designs and easily customisable doors, we create the best aesthetic choice for patio sliders. Plus, with extra security and configurations, we think you'll love our stunning sliding doors as much as we do.
There are many reasons to choose Patio Sliders by Deceuninck. One of which is that we believe in creating an ethical brand and responsible company. It's part of why we've won the RoSPA Award and earned the Investors In People Silver accreditation. We invest in our workers to ensure that they have learning opportunities so that we're creating an environment of constant innovation.
That innovation shows. 2020 saw the construction industry faced with unprecedented circumstances, and our solution was investing in our new Luna R. This state of the art lamination machine makes it even easier for us to get the colours that you want. With lower lead times than ever before, Patio Sliders by Deceuninck overcame obstacles with flying colours. Nothing outperforms Deceuninck's sliding doors.