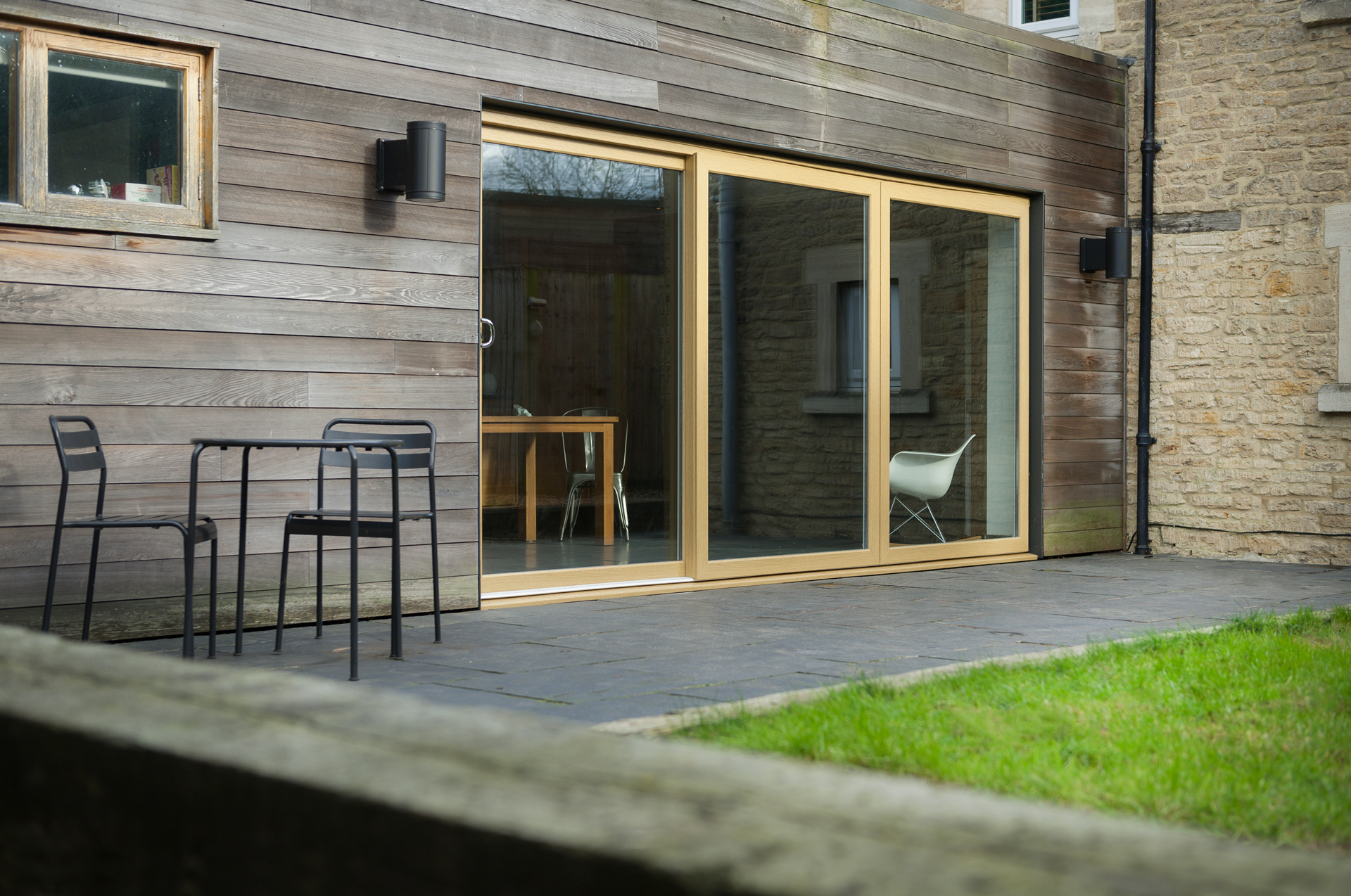 Patio Sliding Doors
Patio Sliding Doors
Portsmouth
Any Portsmouth home could benefit from our beautiful and high performance patio sliding doors.
Patio Sliding Doors Portsmouth
Our patio sliding doors provide excellent energy efficiency and are designed to balance high performance security with bespoke style. Customise your patio sliding doors in a number of ways, including 30 unique colourways and woodgrain foils as well as a selection of sturdy hardware types and glazing. 
The patio sliding doors we provide are made from either aluminium or PVCU, both modern lightweight materials that are capable of withstanding all sorts of harsh Portsmouth weather conditions.
They can suit a wide range of homes and areas and can help create a sense of space within smaller rooms by opening up a wall with gorgeous views of the outside. The slim and sleek profiles allow for more space for double or triple glazing, which floods homes with natural light. 
Tough weather resistant features and multi point locking mechanisms can help provide peace of mind. Not only can our patio sliding doors provide incredibly smooth performance, but they're PAS24 certified to resist modern intrusion methods.
Key Features

No. 1 For Colour
26 Colourways from Stock

PAS24 Certified
Security Enhanced Performance

Outstanding Weather Performance

Best Energy Rating
A+ Rating (Double Glazed)

Low Threshold
Disabled access and easy mobility

Suites with Heritage 2800 Windows
Find A Fabricator For Patio Sliding Doors
Do you need a fabricator to get your patio sliding doors? Then use our free online tool! All it takes is your postcode to help you contact your local fabricator in just a few minutes. You can receive all the details you need with the link below.
Find a Fabricator
Fade Resistant Colours To Customise With
Beautiful authentic 'wood like' finished
10 year manufacturer's guarantee
Matching ancillaries, trims and accessories
True aluminium alternatives
We can provide you with over 20 robust colours to customise your patio sliding doors to suit your new Portsmouth project. These colours can come in a variety of hues and shades, letting the patio sliding doors blend in with the existing windows and doors across the property, or you can choose something that stands out with some of our more unique options.
If you need something that looks more traditional, check out our collection of accurate and long lasting woodgrain foils. These foils have been developed to mimic the texture and appearance of real timber, letting heritage homes maintain their classic look without missing out on the modern safety and efficiency of PVC and aluminium.
To find out more about our available colourways and woodgrain foils, call our team on 01249 816 969. Or, leave your details and questions with our online contact form, and we'll be happy to answer any queries you may have.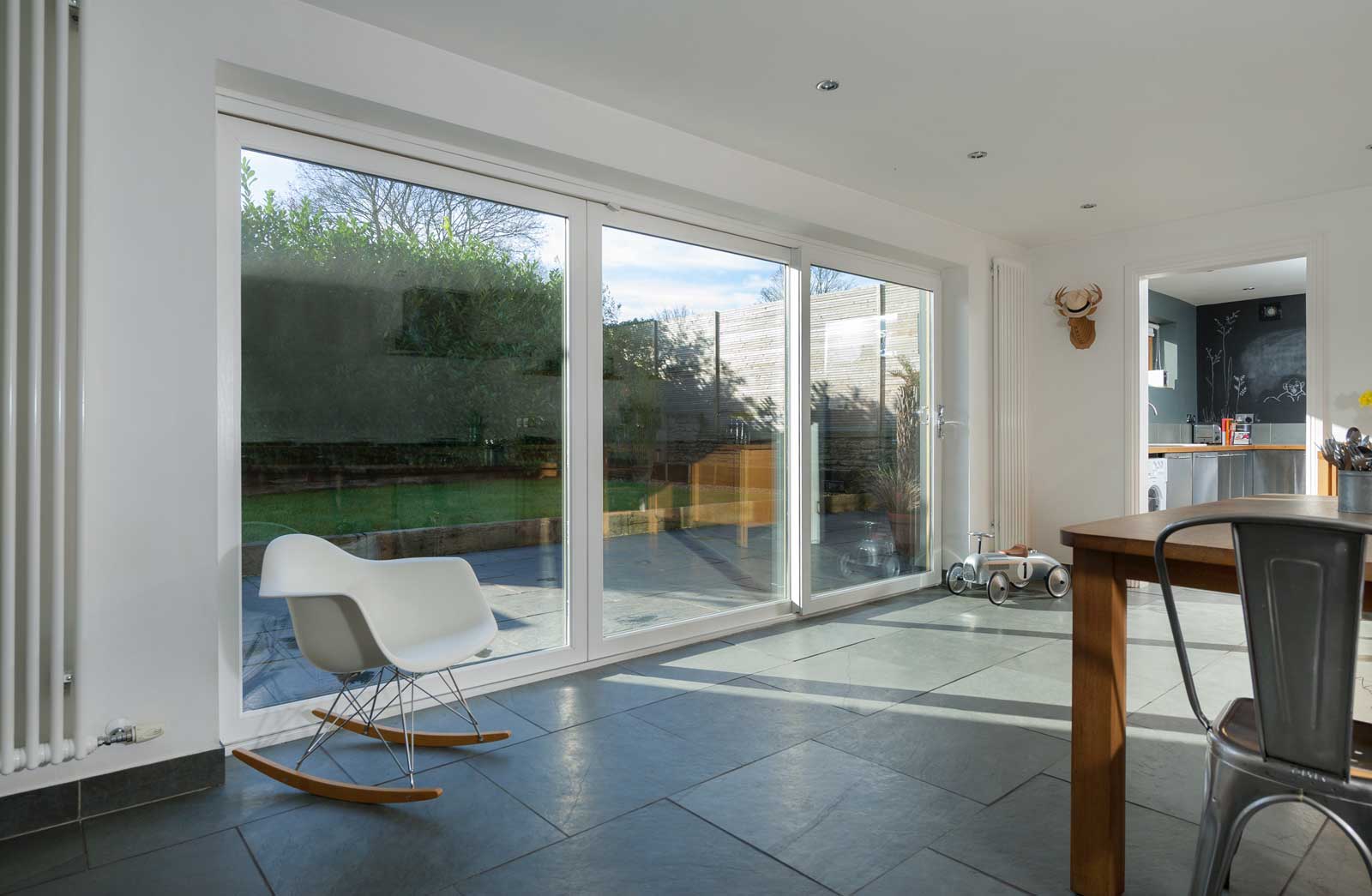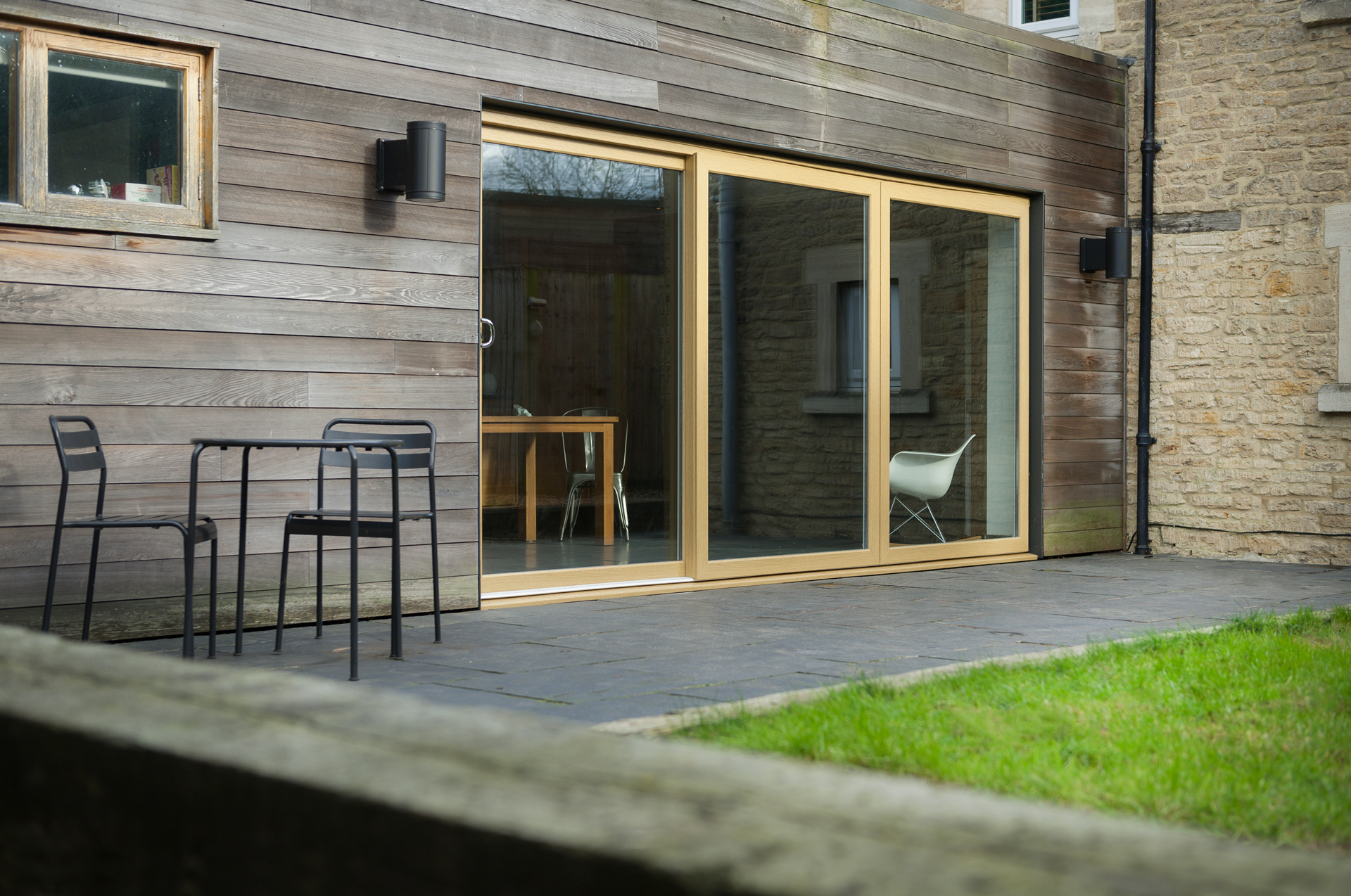 Thermally Efficient
You can choose between double or triple glazing for your patio sliding doors. Both glazing options provide excellent heat retention and can help block out unwanted noises from the outside. Throughout the year, homeowners can remain warm and comfortable with the help of our A+ rated doors. The triple glazing option can offer U-values as low as 0.81W/m2K.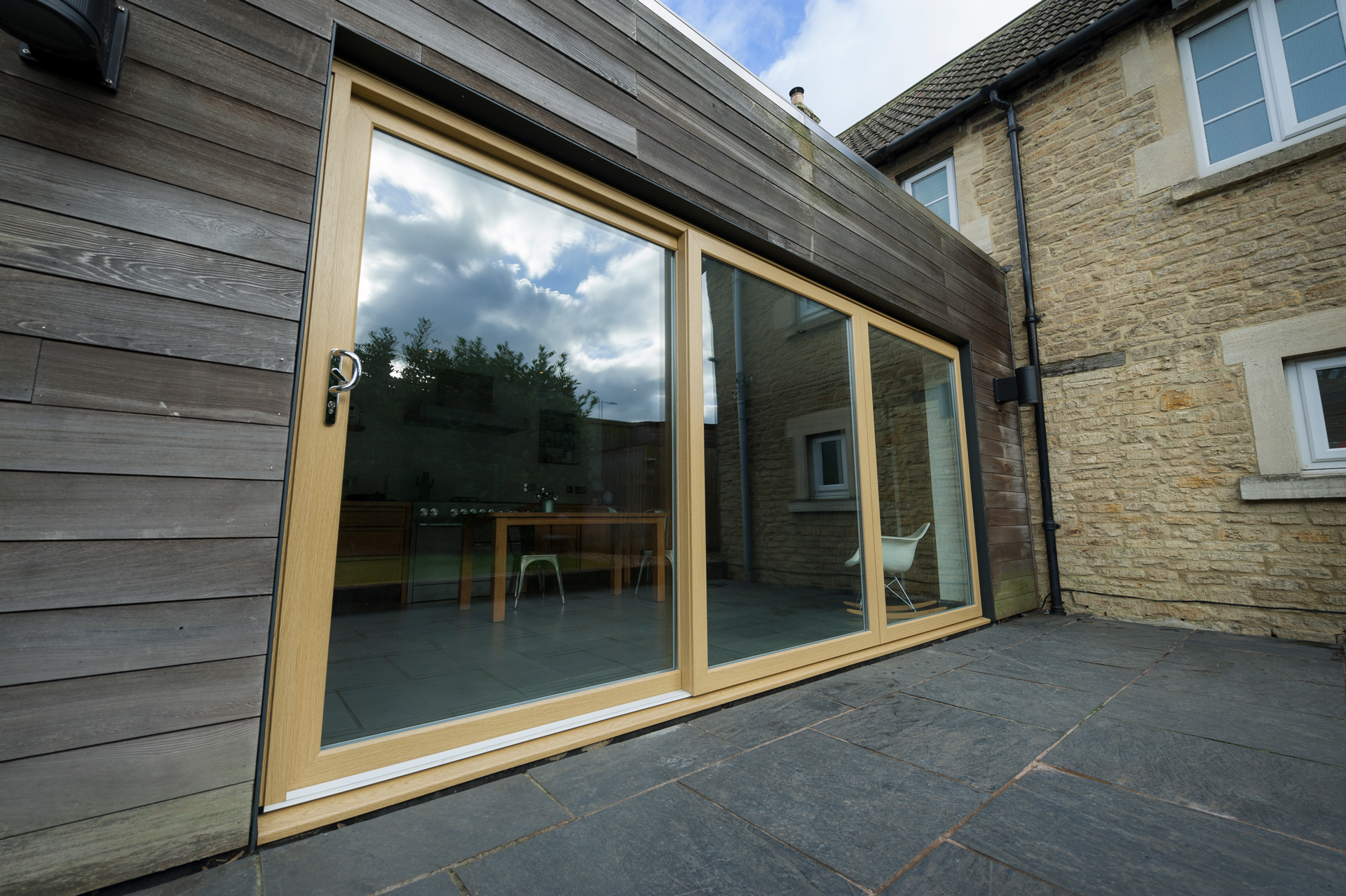 Low Maintenance
Our patio sliding doors are incredibly easy to maintain, only needing to be washed occasionally with a wet sponge or cloth to remove any excess dirt or watermarks. Unlike timber, these aluminium and PVCU profiles won't splinter and will never need to be varnished. Plus, our durable and fade resistant colours include a ten year guarantee. Homeowners can enjoy patio sliding doors that perform and look their best for potentially decades without high maintenance costs or repairs.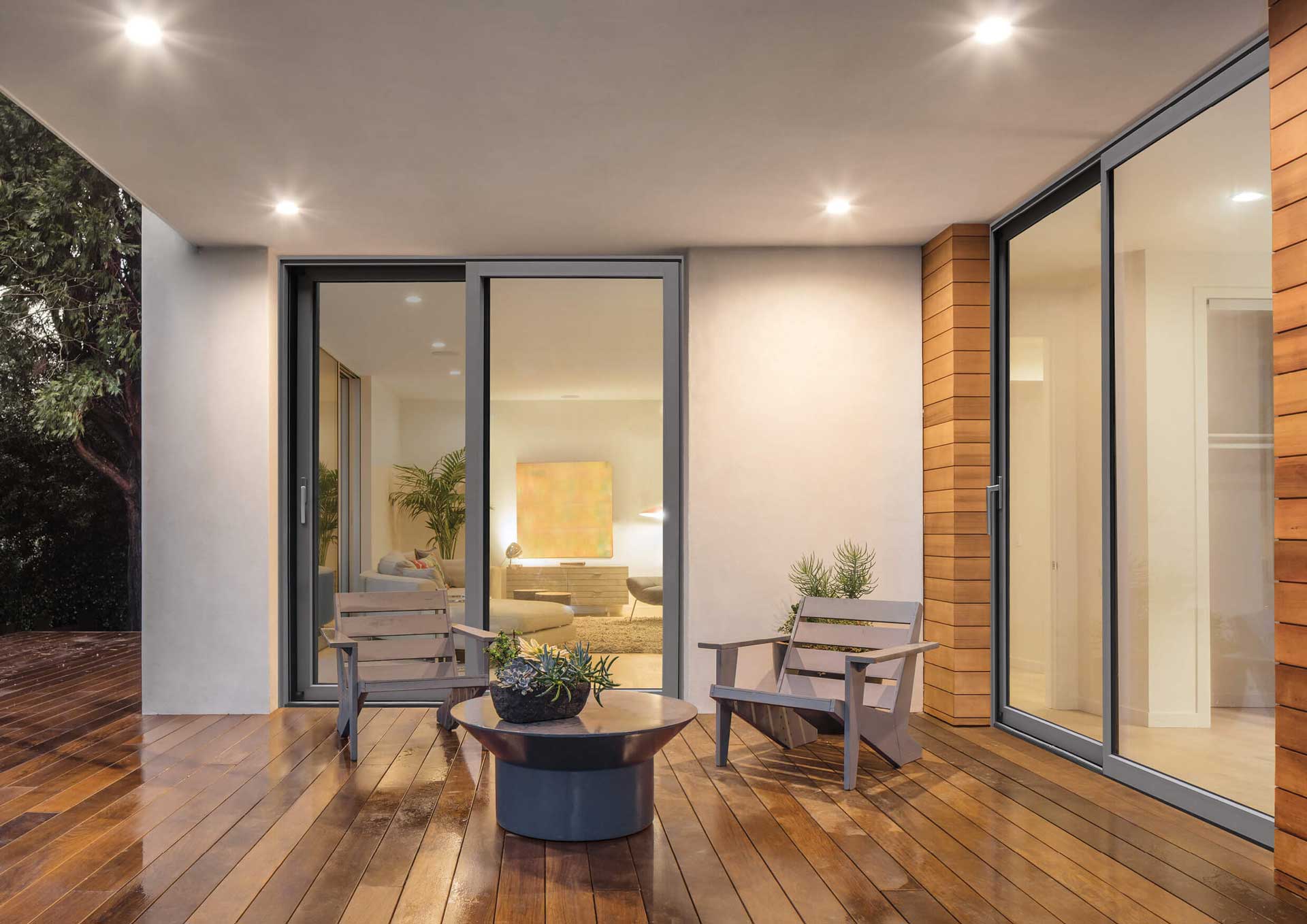 Durable & Secure
Both the materials used for our patio sliding doors are durable and capable of withstanding both sudden blows, attempted forced entry, and harsh weather conditions. These patio sliding doors have undergone extensive and rigorous testing to ensure that they are PAS24 certified to give you and Portsmouth homeowners peace of mind. The weather resistant features can help keep out cold draughts and leaks, and the multi point locks can prevent unwanted intrusions.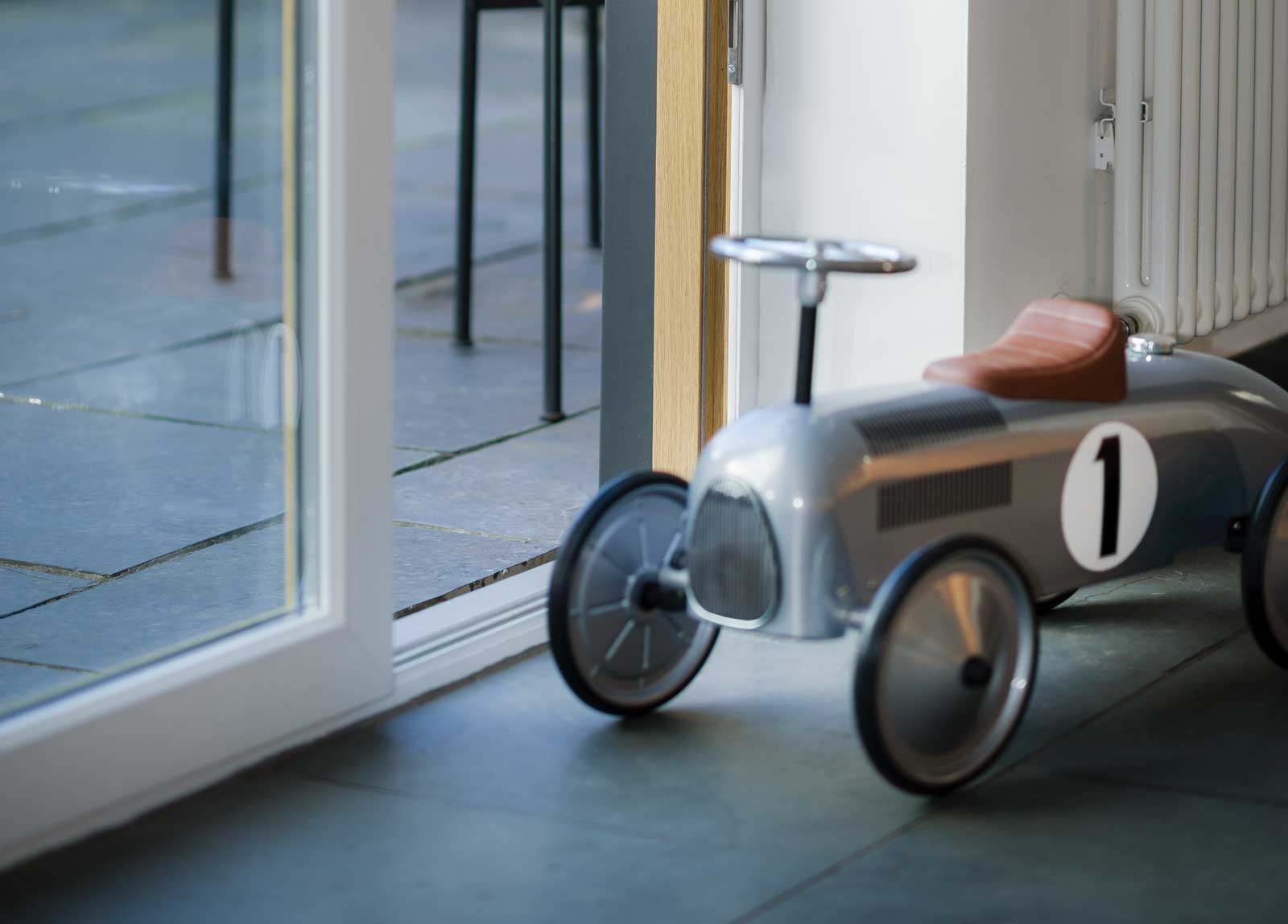 Slim Sightlines
Compared to timber, our aluminium and PVCU patio sliding doors can provide sleek and slim profiles, granting more room for larger panes of glass. These larger glass panes offer wide and unobstructed views of the outside, which can help flood Portsmouth homes in natural light. Even smaller properties can enjoy a sense of enlarged scale by opening up a wall to nature.
Patio Sliding Door Prices Portsmouth
Improve the entrance to a Portsmouth home's garden or patio with our PVCU or aluminium patio sliding doors. No matter if the property is new or traditional, our colours and woodgrain foils can make it easy to customise them to suit your requirements. Get started today by finding your local fabricator, and our free online tool only needs your postcode to get what you need in just a few clicks. For any questions or concerns, call us at 01249 816 969 or use our online contact form.
Contact Us
FAQs
Explore More
Can They Include A Low Threshold?
Yes! We are pleased to offer a low threshold that can allow for easy wheelchair and pushchair access.
PAS24 is a security standard that stands for Product Assessment Specifications 24. Products undergo a series of harsh and in depth tests to become certified.
What Energy Rating Do The Patio Sliding Doors Have?
Our patio sliding doors reach an incredible A+ rating with our double glazing.
Explore More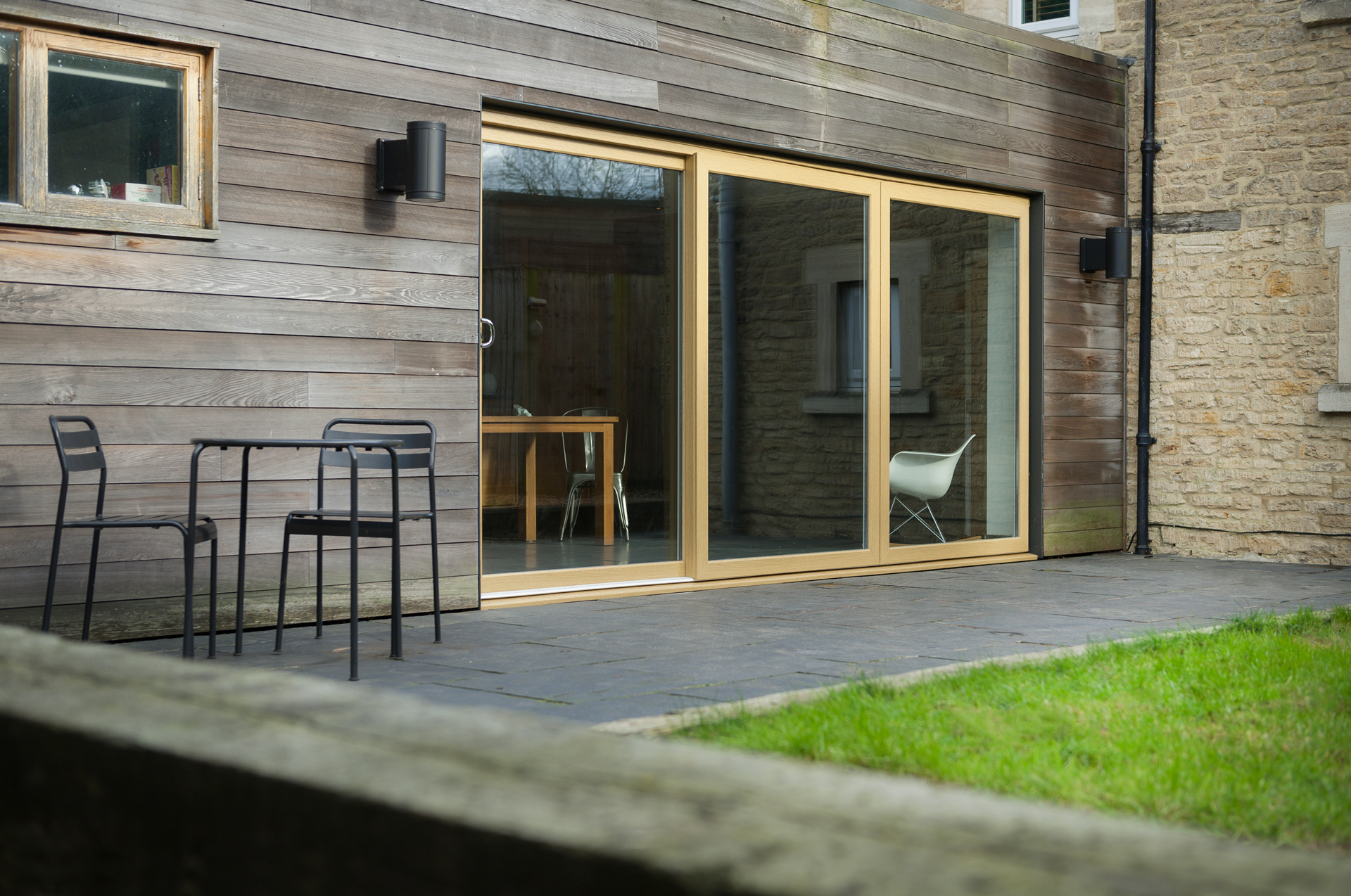 Aluminium Sliding Doors
Decalu88
Why Choose Patio Sliders by Deceuninck?
Patio Sliders by Deceuninck offers innovative design and energy efficiency to guarantee long-life performance. We provide the greatest variety for every home with our wide spectrum of colours. With lasting designs and easily customisable doors, we create the best aesthetic choice for patio sliders. Plus, with extra security and configurations, we think you'll love our stunning sliding doors as much as we do.
There are many reasons to choose Patio Sliders by Deceuninck. One of which is that we believe in creating an ethical brand and responsible company. It's part of why we've won the RoSPA Award and earned the Investors In People Silver accreditation. We invest in our workers to ensure that they have learning opportunities so that we're creating an environment of constant innovation.
That innovation shows. 2020 saw the construction industry faced with unprecedented circumstances, and our solution was investing in our new Luna R. This state of the art lamination machine makes it even easier for us to get the colours that you want. With lower lead times than ever before, Patio Sliders by Deceuninck overcame obstacles with flying colours. Nothing outperforms Deceuninck's sliding doors.