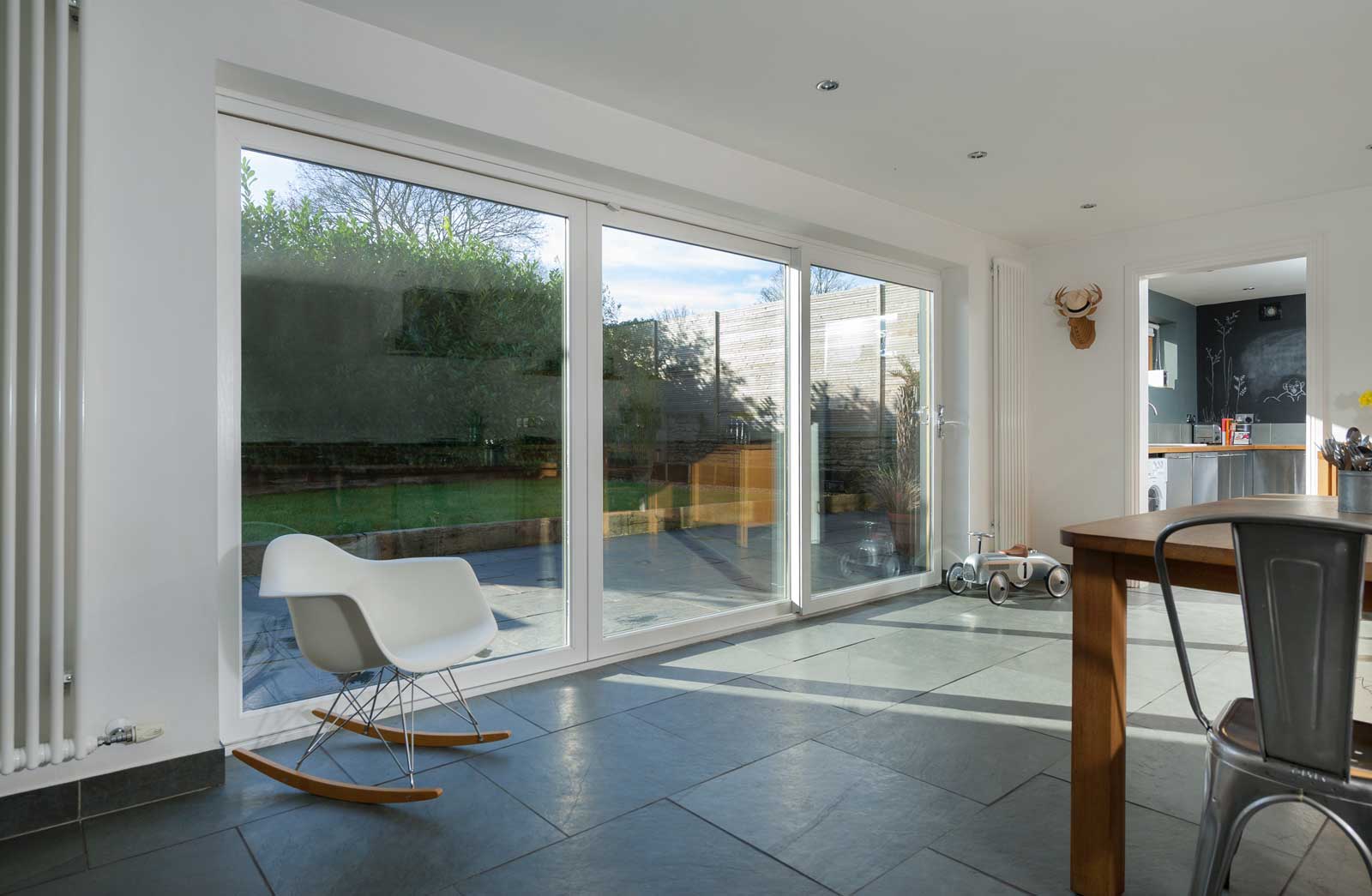 uPVC Patio Sliding Doors Oxford
uPVC Patio Sliding Doors
Oxford
Improve your Oxford property's patio entrance with our energy efficient and elegant uPVC patio sliding doors.
uPVC Patio Sliding Doors Oxford
At Patio Sliders by Deceuninck, we design elegant, high-performance uPVC patio sliding doors for residents living across Oxford and surrounding areas around the UK. We offer a wide range of customisation options for our customers so that you can find the perfect patio sliding doors to suit your needs. Whether you have a new build or are upgrading an existing property, you can design something to match almost any aesthetic.
Our vast range of colours can blend in with almost any properties existing window and door style, and the woodgrain foils we offer can mimic the look and feel of traditional timber to the closest scrutiny. We can provide many of our gorgeous colours thanks to Luna R, an industry-leading lamination technology within our Calne facility.
We can offer quick lead times to our fabricators, thanks to our record-time production. Homeowners can enjoy getting their installations done faster when you choose uPVC patio sliding doors from Patio Sliders by Deceuninck. All our uPVC patio sliding doors are rigorously tested for safety and can be upgraded to our PAS 24 kits to provide even greater security. Our cutting-edge safety features can give homeowners peace of mind that their property can remain safe while enjoying an elegant solution for their patio or garden entrance.
Contact Patio Sliders today to begin your next home improvement project. Call us at 01249 816 969, or fill out our contact form to get started.
Key Features

Colours & Woodgrains
Colours & woodgrains that can blend with any home

PAS 24 Certified
Rigorously tested for excellent security

Low Threshold
Easy access for pushchairs and wheelchairs

Sound Resistant
Thick materials reduce noise

Slim Sightlines
Beautiful uninterrupted views

Energy Efficient
A+ glazing rating
Start Selling Slider24
Are you a tradesperson interested in our uPVC patio sliding doors? Then contact your nearest fabricator today using our handy 'find a fabricator' tool. It's easy to use and can help you contact your local fabricator in minutes.
Find a Fabricator
Bespoke Woodgrains & Colours That Match Any Oxford Property's Style
10 year manufacturer's guarantee
Matching accessories, ancillaries and trims
Both aluminium and uPVC options
Our Heritage Colour Collection can help you find the perfect match for your new uPVC patio sliding doors. We have over 30 block colours available and a great selection of realistic woodgrain foils such as English Oak, Rosewood, and Irish Oak. We're proud to provide customers with the ability to customise their doors to match their personalised aesthetics. We can even colour or foil our weather bars for unmatched colour consistency. 
You won't need to compromise between style and function when you choose uPVC patio sliding doors by Deceuninck.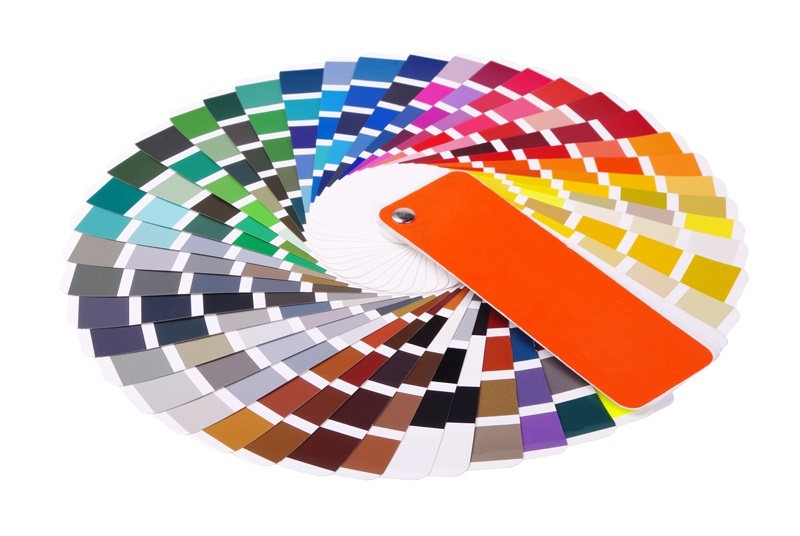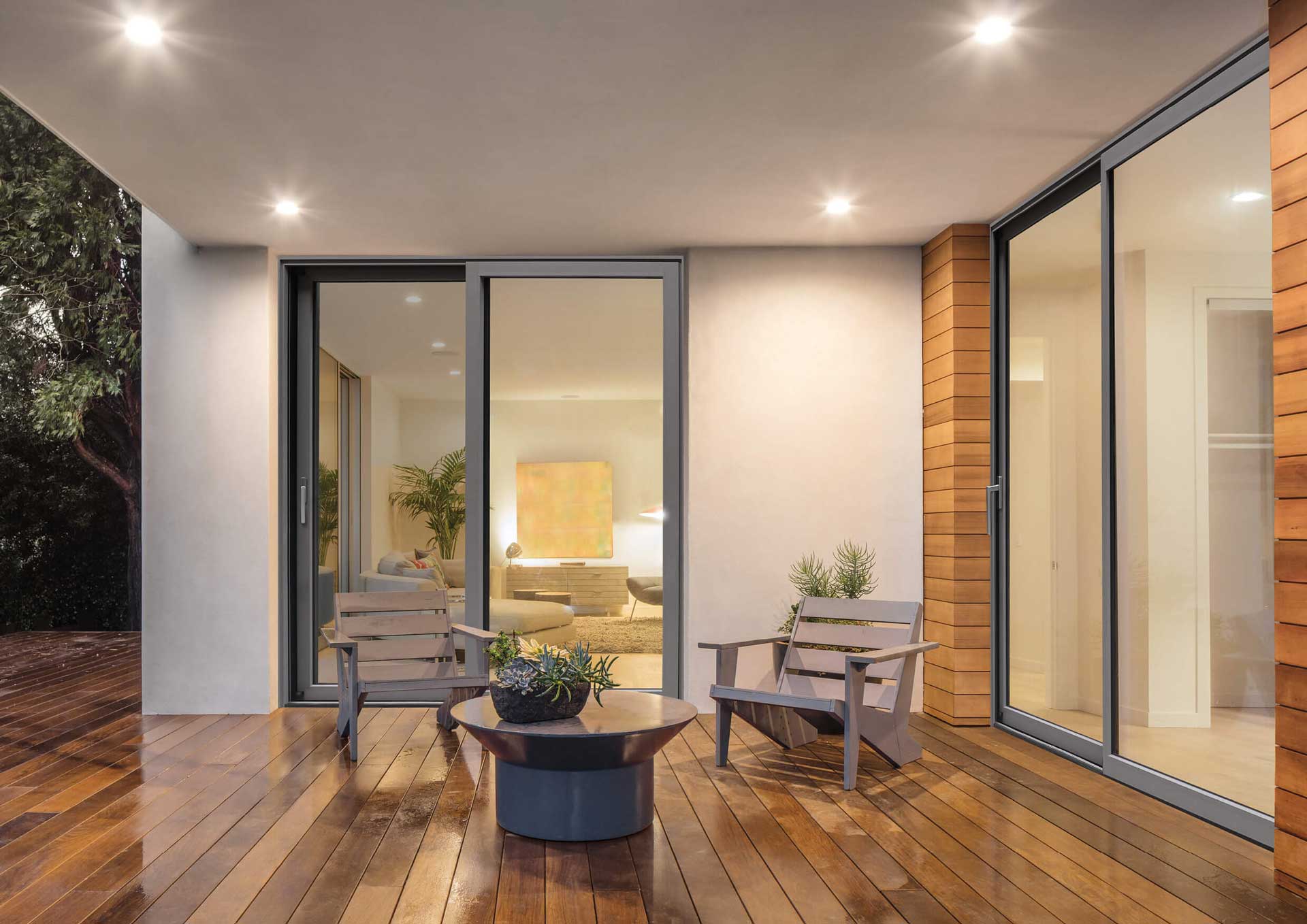 Built To Last
Our uPVC patio sliding doors are designed to last for years with minimal upkeep required. The uPVC profile can resist warping and will never need to be sanded or varnished. Plus, all our colours and foils are robust and can resist fading for years, so there's no need to repaint them.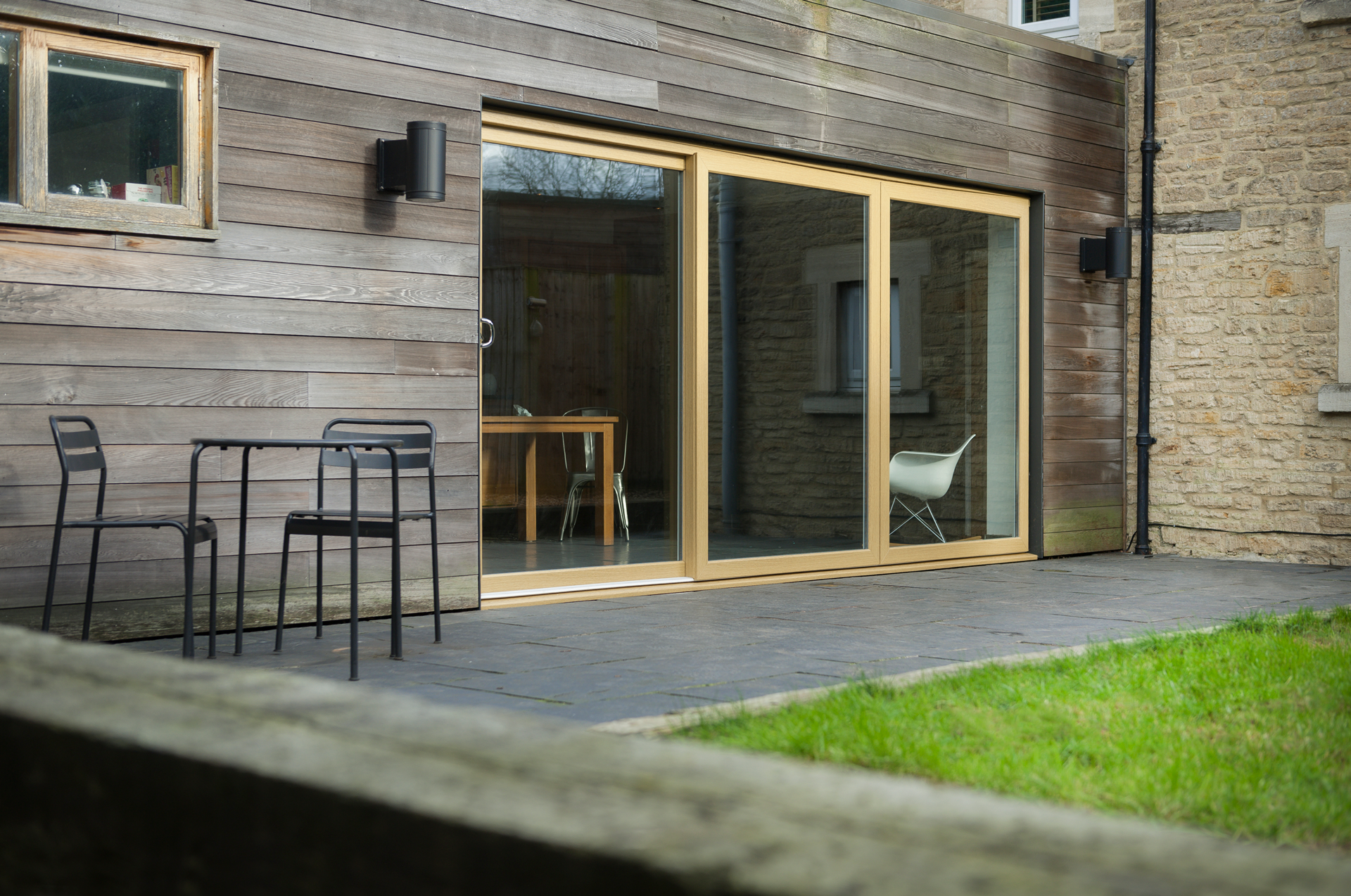 Weatherproof
The tight weather seals that come standard with all our uPVC patio sliding doors can keep any Oxford property safe from the elements. Our bespoke double glazing has an A+ rating, letting homeowners enjoy a warm and comfortable home all year round.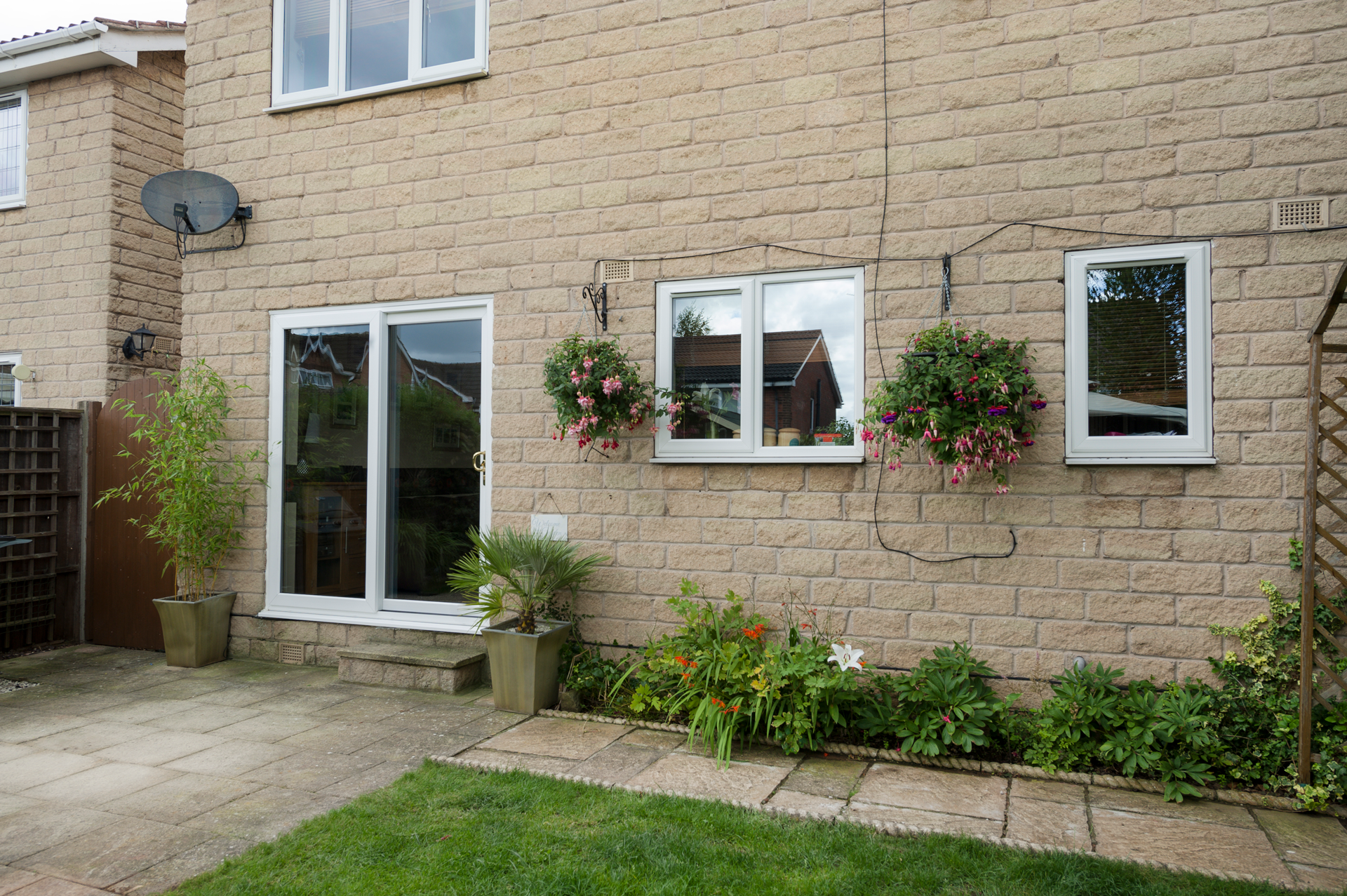 Sustainable Practices
We craft many of our uPVC patio sliding doors with recycled materials for more sustainable business practices. Additionally, our patio sliding doors are built to last for decades without needing constant high-maintenance repairs or replacements.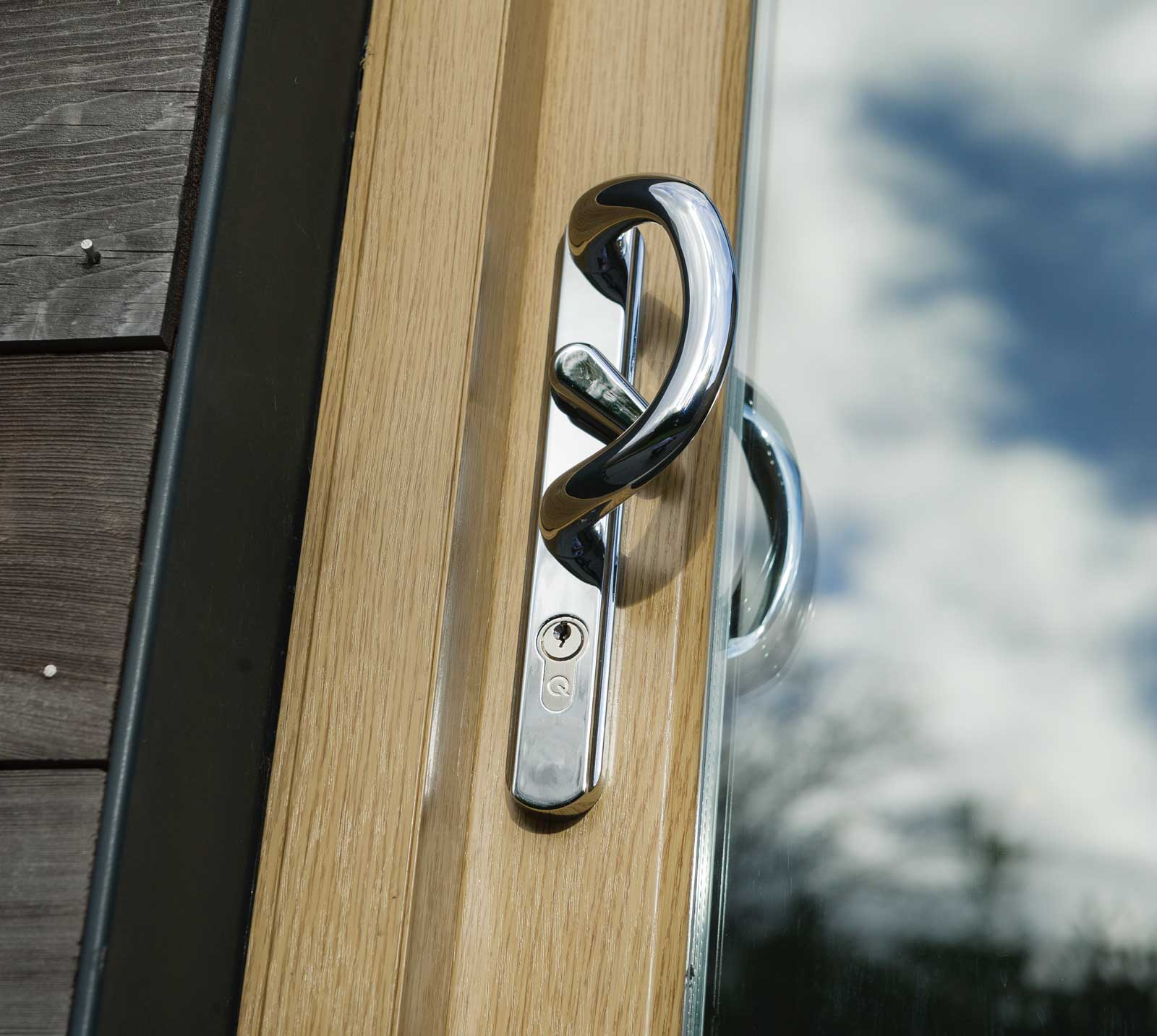 Slim Sightlines
The slim frames on our uPVC patio sliding doors can provide homeowners with beautiful and uninterrupted views. Sleeker frames provide more space for our double-glazed glass panes, which flood homes with natural light.
uPVC Patio Sliding Doors Prices Oxford
If you live within the Oxford area or the UK, then improve your home today with the help of our uPVC patio sliding doors! It's easy to find your local fabricator on our website, just input your postcode, and you can find a fabricator for your doors in minutes. 
Any home can benefit from improved natural light, higher energy efficiency, and beautiful sightlines with uPVC patio sliding doors by Deceuninck. We have plenty of colours, hardware, and other customisation features available so our customers can design the perfect doors to match almost any type of home. 
Got a question about our products or accreditations? Call our friendly team at 01249 816 969 or fill out our contact form, and we'll get back to you as fast as possible.
Contact Us
FAQs
Explore More
How much money could I save by replacing my sliding doors?
You can find out how much you could save by investing in Deceuninck's energy efficient windows and doors by using our online energy savings calculator. It's easy to use and can give you a comprehensive estimate in minutes.
All our uPVC patio sliding doors have undergone a series of rigorous tests to ensure they meet Product Assessment Specifications 24 (PAS24) standards. This accreditation can give you peace of mind that our doors can keep homes safe and secure.
Do you offer dual colour options?
Yes. We can offer dual colours with both White and White Grain, plus we can also offer English Oak.
Explore More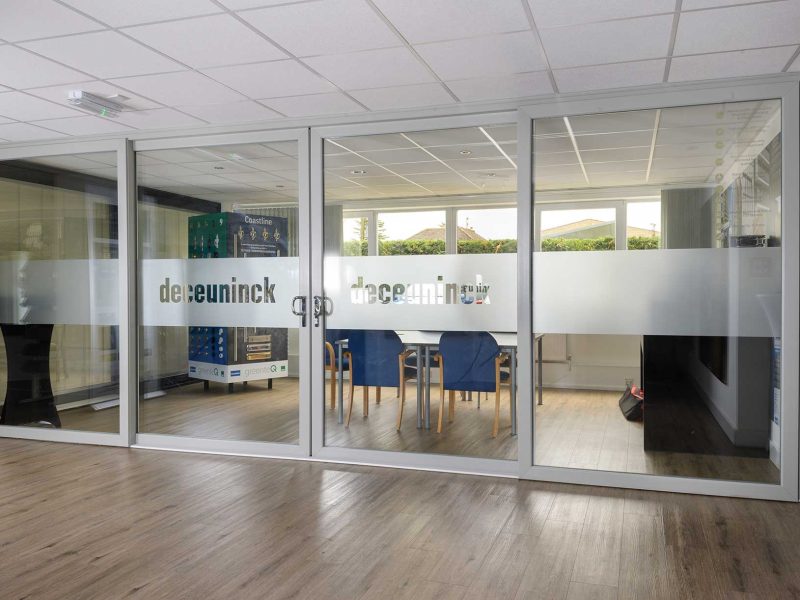 Aluminium Sliding Doors
Decalu88
Why Choose Patio Sliders by Deceuninck?
Patio Sliders by Deceuninck offers innovative design and energy efficiency to guarantee long-life performance. We provide the greatest variety for every home with our wide spectrum of colours. With lasting designs and easily customisable doors, we create the best aesthetic choice for patio sliders. Plus, with extra security and configurations, we think you'll love our stunning sliding doors as much as we do.
There are many reasons to choose Patio Sliders by Deceuninck. One of which is that we believe in creating an ethical brand and responsible company. It's part of why we've won the RoSPA Award and earned the Investors In People Silver accreditation. We invest in our workers to ensure that they have learning opportunities so that we're creating an environment of constant innovation.
That innovation shows. 2020 saw the construction industry faced with unprecedented circumstances, and our solution was investing in our new Luna R. This state of the art lamination machine makes it even easier for us to get the colours that you want. With lower lead times than ever before, Patio Sliders by Deceuninck overcame obstacles with flying colours. Nothing outperforms Deceuninck's sliding doors.