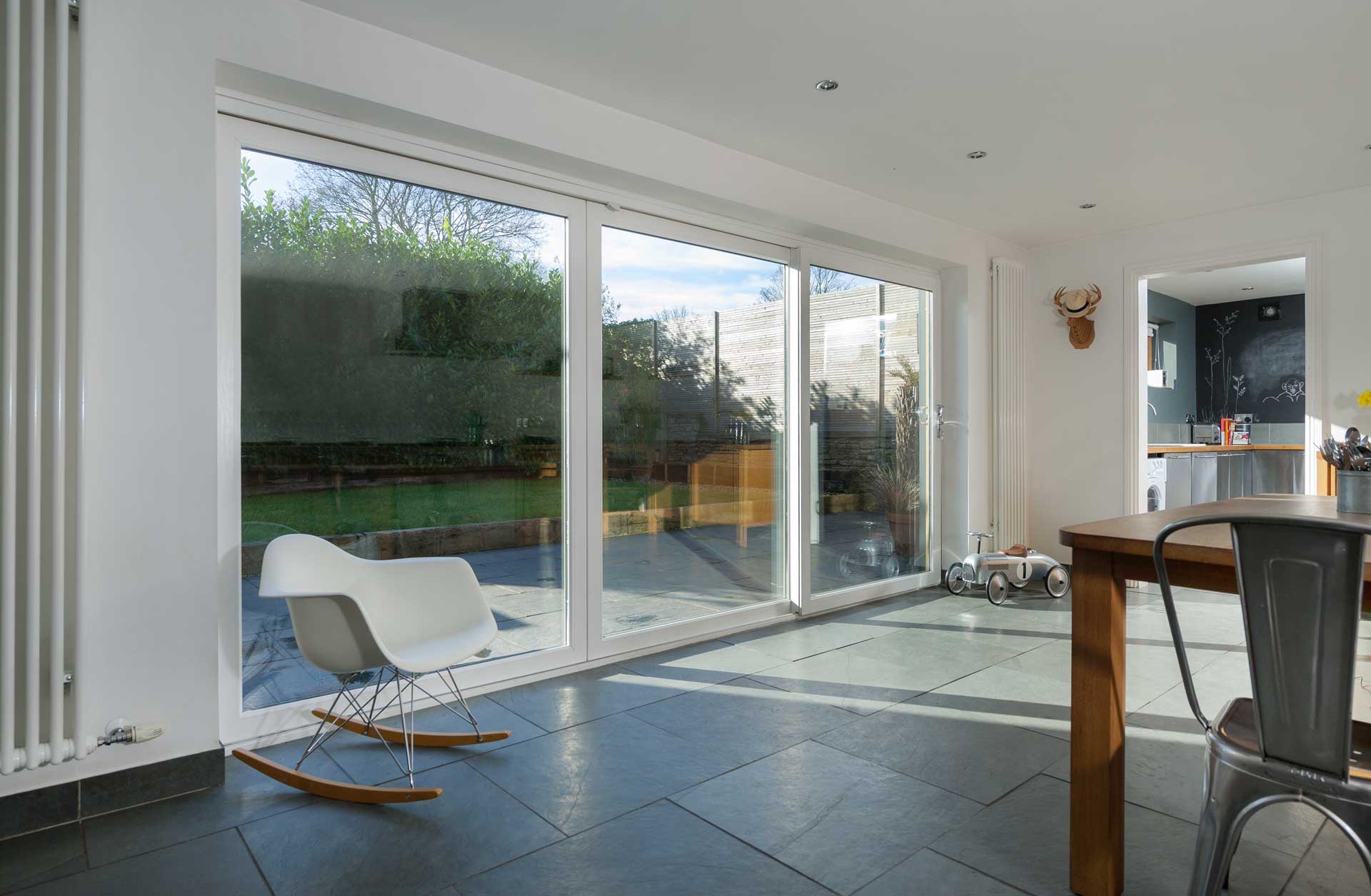 Secure & Stylish
uPVC Sliding Doors Birmingham
Deceuninck is a leading manufacturer of uPVC sliding doors in Birmingham and nationally. Whether you're a homeowner or a tradesperson, read more about our sliding doors or find an installer today.
Durable uPVC Sliding Doors
When choosing your next uPVC sliding door supplier, make sure you're looking at the right options. Patio sliders by Deceuninck will be thermally efficient, weatherproof and ultra secure. It's part of our great appeal. Not to mention, we offer the widest variety of colours for uPVC sliding doors on the market.
We've done the research. We know how much colour matters to our customers. That's why we make sure to stock everything from matt black and smooth Anthracite Grey to Rosewood and other woodgrain foils. It's easy to match these uPVC sliding doors to Birmingham properties.
Furthermore, we make sure that another part of our appeal is our business model. We invest in our workers and our British facilities. It's why we've won the Investors In People Silver accreditation. Deceuninck believes in creating leadership opportunities so that we can continue to improve as a company.
Read more about the Slider24 and the great benefits that patio doors can offer. With a broad continuum of bold and signature colours, we ensure that these patio doors will enliven any home. Lend some colour to your collection of patio doors and contact us today.
Key Features

No. 1 For Colour
30 Colourways from Stock

Ultra Secure
Security Enhanced Performance

Outstanding Weather Performance

Best Energy Rating
A+ Rating (Double Glazed)

Low Threshold
Disabled access and easy mobility

Suites with Heritage 2800 Windows
Start Selling Slider24
If you're a tradesperson in Birmingham looking for a quality supplier of patio sliders by Deceuninck, get in touch. Our team can offer you installation guides and so much more. In the meantime, you can look through our brochures to get a sense of our technical specifics.
Find a Fabricator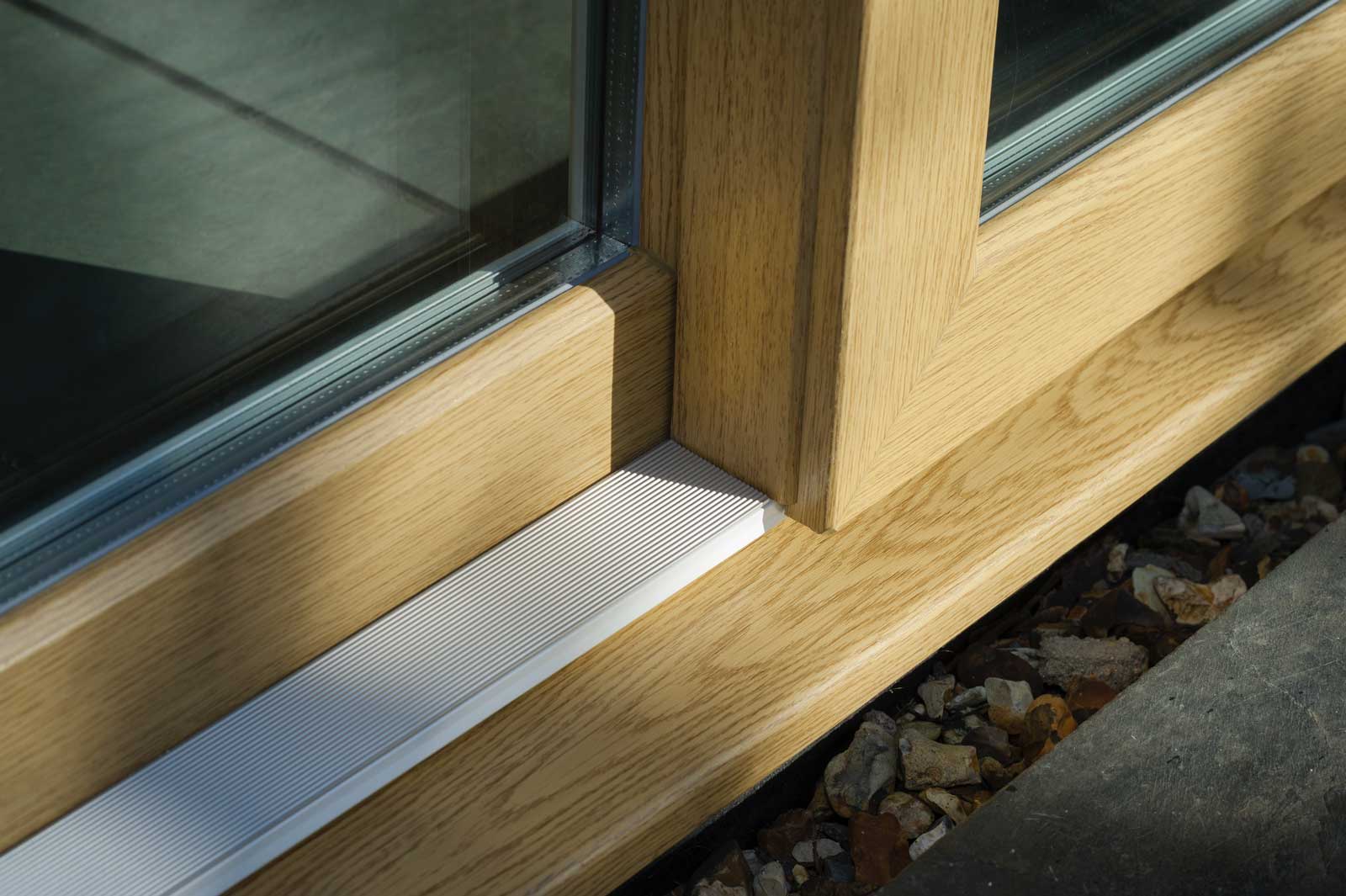 30 Glowing Colours
Matching Ancillaries, Trims & Accessories
Deceuninck offers more colour options than any other company on the market. After doing market research, we believe we know what our customers want. We have options, whether choosing solid White, a smooth Anthracite Grey, or a traditional Rosewood grain foil.
Plus, with all of our colours, homeowners can be sure that they're matching the designs of their Birmingham property. Whether choosing uPVC sliding doors for a period home, or contemporary property, colours are an important part of every homeowner's vision board.
Exceptional Glass & Configurations
One of the best things about patio sliders by Deceuninck is that we offer multiple glazing options. Whether Birmingham homeowners are looking for 28mm double glazing or 36mm triple glazing, our ultra strong patio door frames can handle the weight and provide a smooth glide.
Consequently, with improved insulation comes better soundproofing. We know that shutting out city sounds is important to end users. So talk to us more about how best to improve the soundproofing of uPVC sliding doors. Look through our two, three and four pane sash options.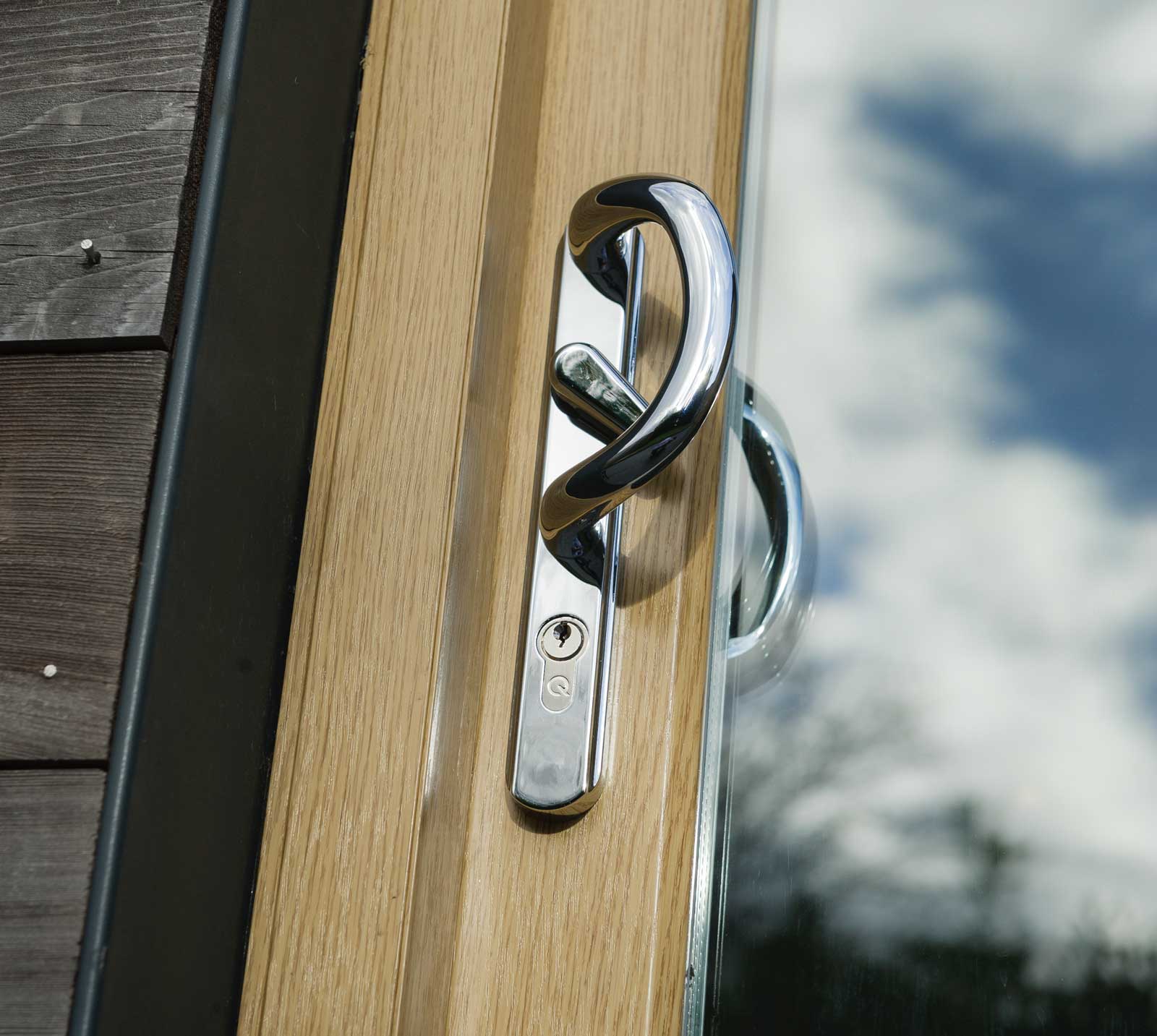 Sturdy & Secure Sliding Doors
Let's talk about our lock. We call it our 'Invincible' cylinder because it's reinforced with five times the metal of a standard cylinder. It has six hardened high security pins for protection against picking, drilling and bumping. Plus, it meets Kitemark and Secured by Design standards.
With the Slider24 uPVC sliding doors, homeowners get a standard six point locking mechanism. That, plus the forged brass hooks, help secure these patio doors. Now, with the bi directional hook throw for security against jemmying, these patio doors can be tight as a fortress.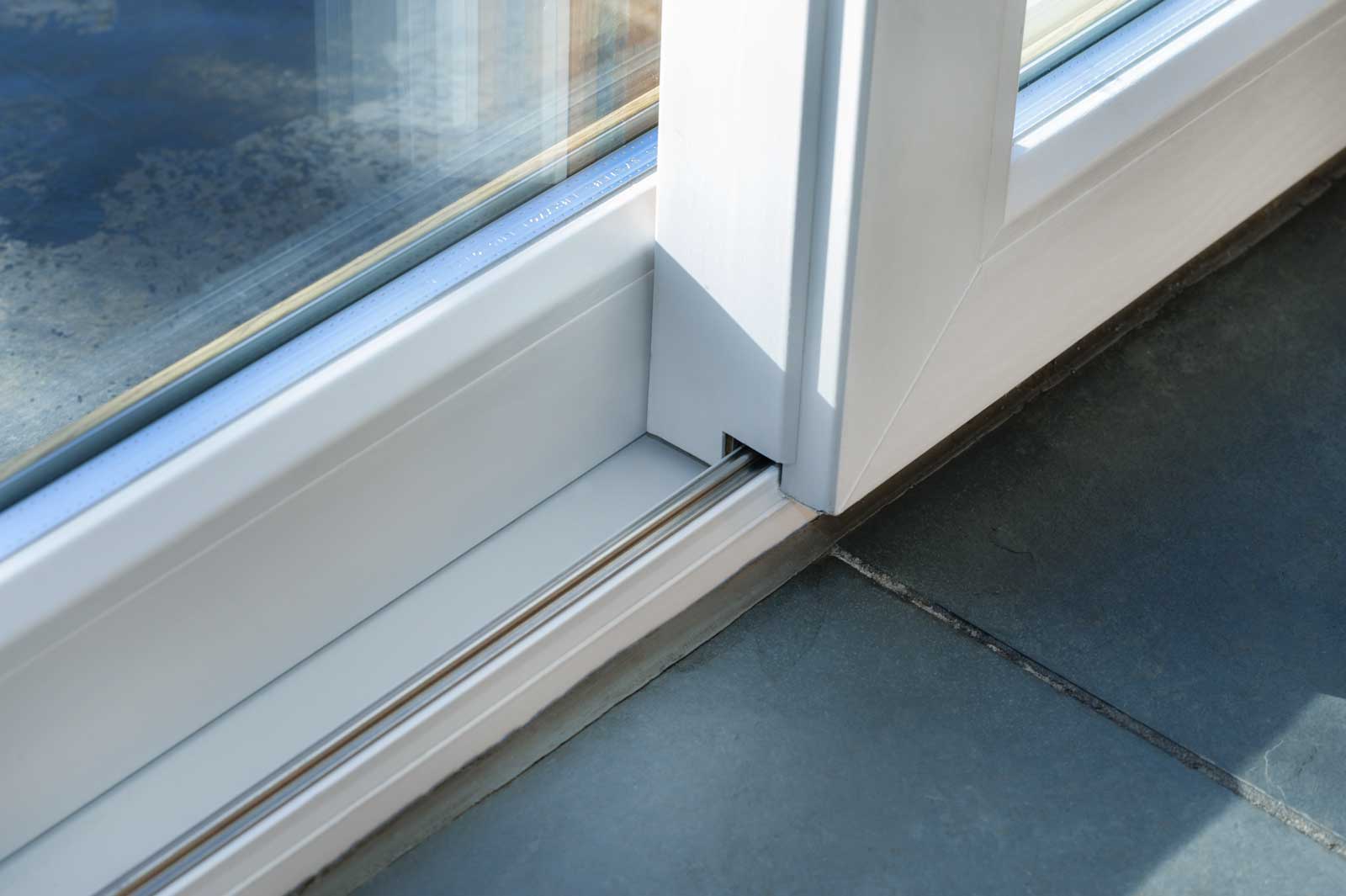 Thermally Effective Doors
Homeowners have begun to notice rising energy costs, which is why Deceuninck makes sure that we can provide highly efficient uPVC sliding doors. Now, with our argon gas filled chambers, these patio doors have 'thermal breaks' to reduce heat transfer away from your Birmingham home.
That way, our sliding doors can achieve U-values as low as 1.0 W/m2K. It's well above government standards, which is a great reason to choose them. Plus, with our highly optimised chambers, homeowners can improve their WER to achieve A+.
Find an Installer
If you're a Birmingham property owner looking for patio sliders by Deceuninck, we can help you. Our team can make sure that you get in contact with one of our registered installers. We want to ensure that you have the best customer experience possible and a quality installation.
Find an Installer
Why Choose Patio Sliders by Deceuninck?
Patio Sliders by Deceuninck offers innovative design and energy efficiency to guarantee long-life performance. We provide the greatest variety for every home with our wide spectrum of colours. With lasting designs and easily customisable doors, we create the best aesthetic choice for patio sliders. Plus, with extra security and configurations, we think you'll love our stunning sliding doors as much as we do.
There are many reasons to choose Patio Sliders by Deceuninck. One of which is that we believe in creating an ethical brand and responsible company. It's part of why we've won the RoSPA Award and earned the Investors In People Silver accreditation. We invest in our workers to ensure that they have learning opportunities so that we're creating an environment of constant innovation.
That innovation shows. 2020 saw the construction industry faced with unprecedented circumstances, and our solution was investing in our new Luna R. This state of the art lamination machine makes it even easier for us to get the colours that you want. With lower lead times than ever before, Patio Sliders by Deceuninck overcame obstacles with flying colours. Nothing outperforms Deceuninck's sliding doors.
FAQs
Explore More
Who installs uPVC sliding doors in Birmingham?
We can easily help you find a stockist for trade supply. Or, if you're a homeowner, we'll set you up with a registered Deceuninck installer. We want to ensure that you have a quality experience and an efficient installation. To find out more, get in touch with a member of our helpful team.
How secure are uPVC sliding doors?
Super secure! Although we provide a six point locking system for our uPVC patio doors as standard, we also have upgrades! When customers upgrade to our PAS 24 Corner Drive and Keep Upgrade Kit, they'll get a 12 point locking mechanism and anti lift device. Additionally, PAS 24 testing ensures the Slider24+ range has been tested against crowbars, mechanical manipulation, hard impacts and more.
How much do uPVC sliding doors cost?
Deceuninck can get you in touch with one of our registered installers in Birmingham. That way, you can compare competitive prices.
How are uPVC sliding doors made?
First, molten uPVC is poured into a mould for the frames. It's almost immediately cooled. Then the uPVC is cut to shape. Once that happens, it's joined and laminated for its unique Deceuninck colour.
Can you paint uPVC sliding doors?
No. uPVC is resistant to many household paints and it requires a great deal of time to ensure that the material is appropriately ready for painting. We would hate for your patio doors to begin peeling. It's one of the reasons why we offer so many great colours. If you're looking for replacement uPVC sliding doors, get in touch so we can help. Or use our tool to find an installer.
Explore More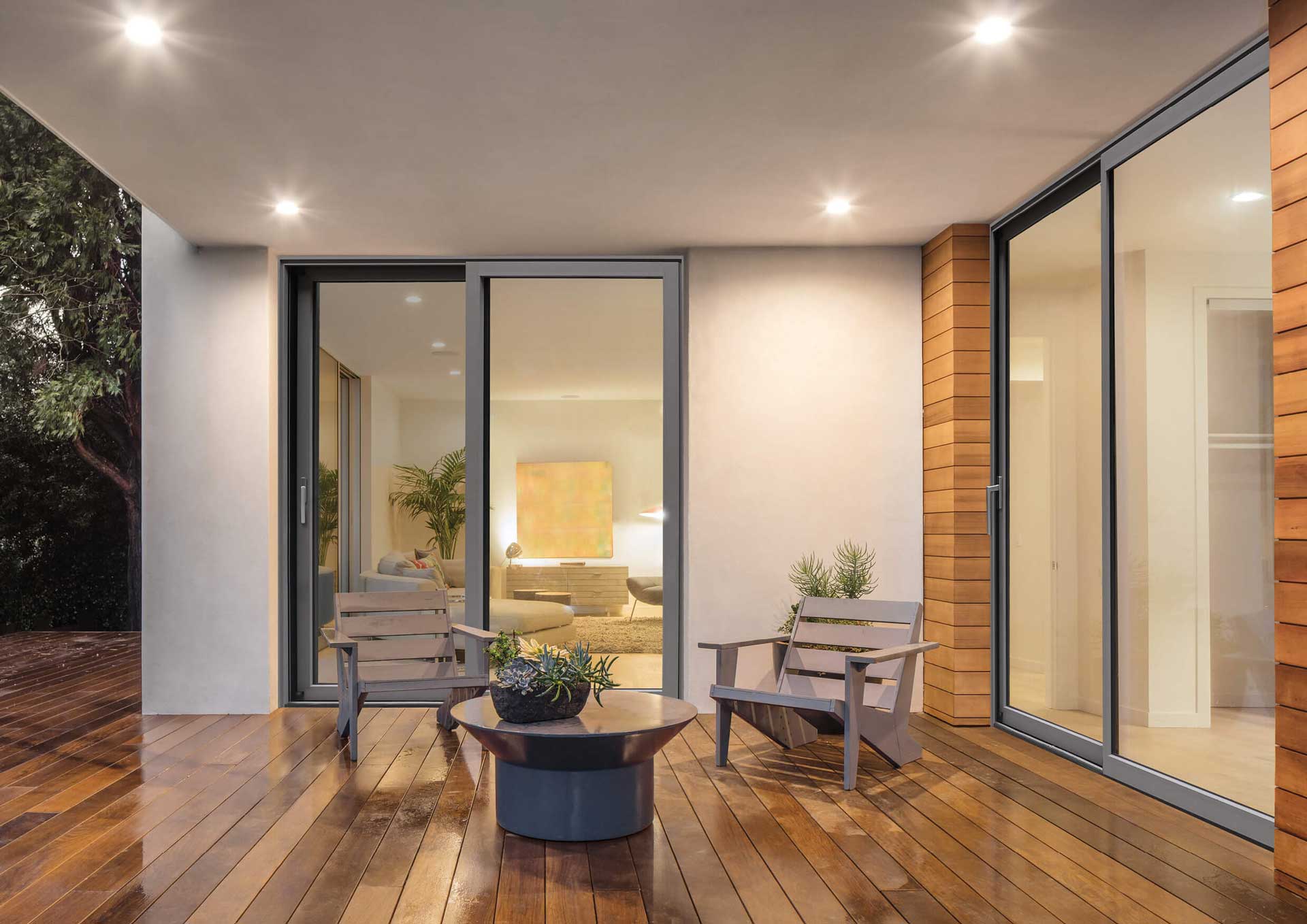 Aluminium Sliding Doors
Decalu88