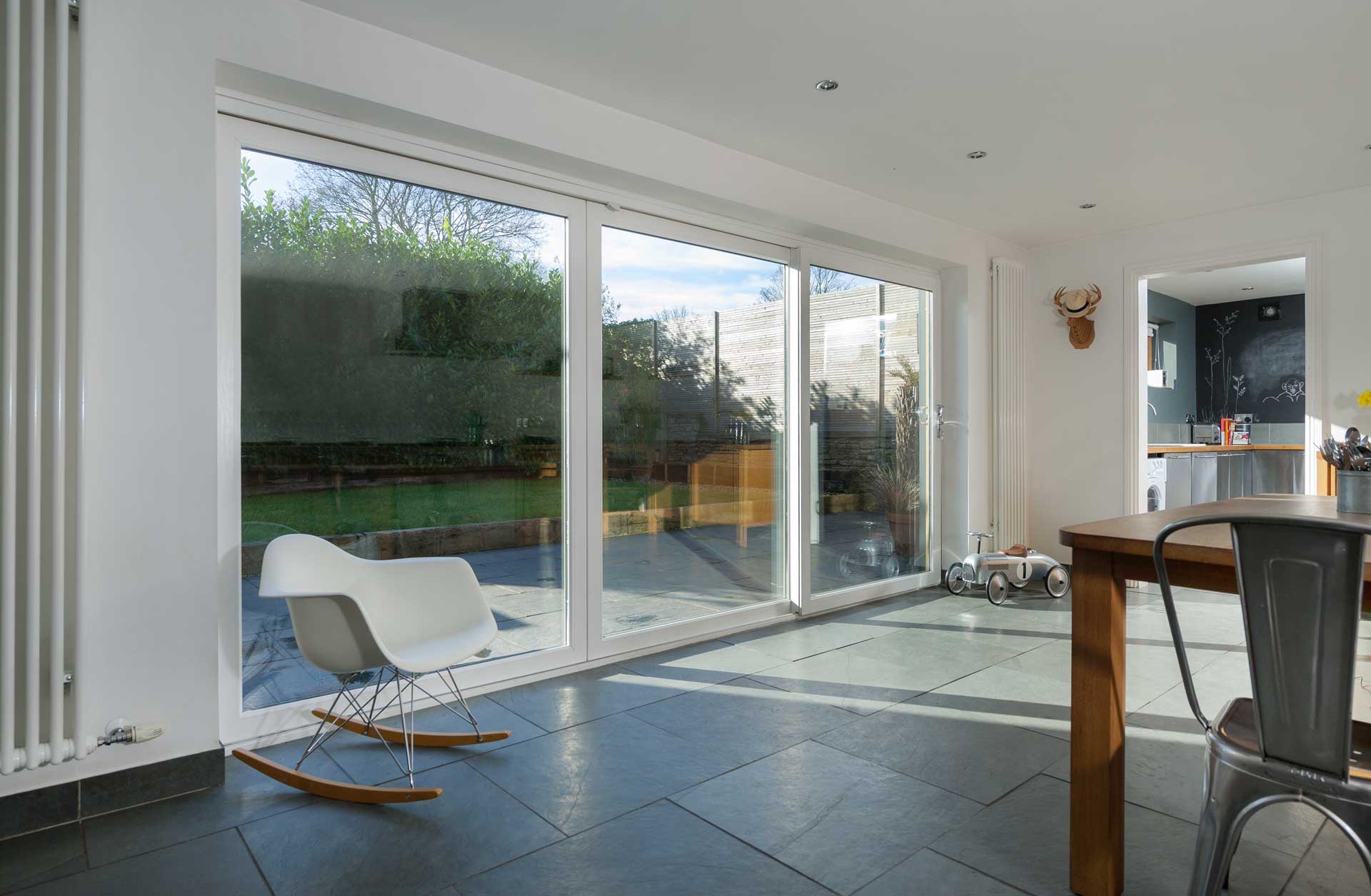 Unrivalled Innovation
uPVC Sliding Doors London
Patio Sliders by Deceuninck is a leading manufacturer of uPVC sliding doors. We supply across London and the UK, so learn more or find an installer today.
Fashionable London uPVC Sliding Doors
At Patio Sliders by Deceuninck, we believe in creating a statement. That's why we are the leader in colours for uPVC sliding doors. When homeowners look through our catalogue of colours, you can decide how best to match Patio Sliders by Deceuninck to a period or contemporary home.
Yet, Patio Sliders by Deceuninck offers more than just colour. We offer thermal efficiency, security and weather resistance, all within one uPVC sliding door system. Whether choosing to replace patio doors or installing them for the first time, we're the best fit.
Not just because we have good products, but because we're a strong company. We make ethical choices to support our workers, and despite the fact that we've nearly doubled our staff in the past ten years, we've lowered injury rates. You can trust us and you can trust our products.
So choose Patio Sliders by Deceuninck. We offer utility, efficiency and allure. It's easy to choose a uPVC manufacturer with principles and style.
Key Features

Premium Colours
30 stock colourways

Secured by Design
Highest security performance

Weather Resistant
Great weather ratings

Lower U-values
A+ Rating (Double Glazed)

Modern Accessibility
Reduced Tripping Hazards

Significant Security
Locks with the ultimate strength
Start Selling Slider24
If you're a tradesperson in London, try our useful online tool to find Patio Sliders by Deceuninck manufacturers. We can provide you with installation guides and more. In the meantime, look at our brochures for technical information and schematics.
Find a Fabricator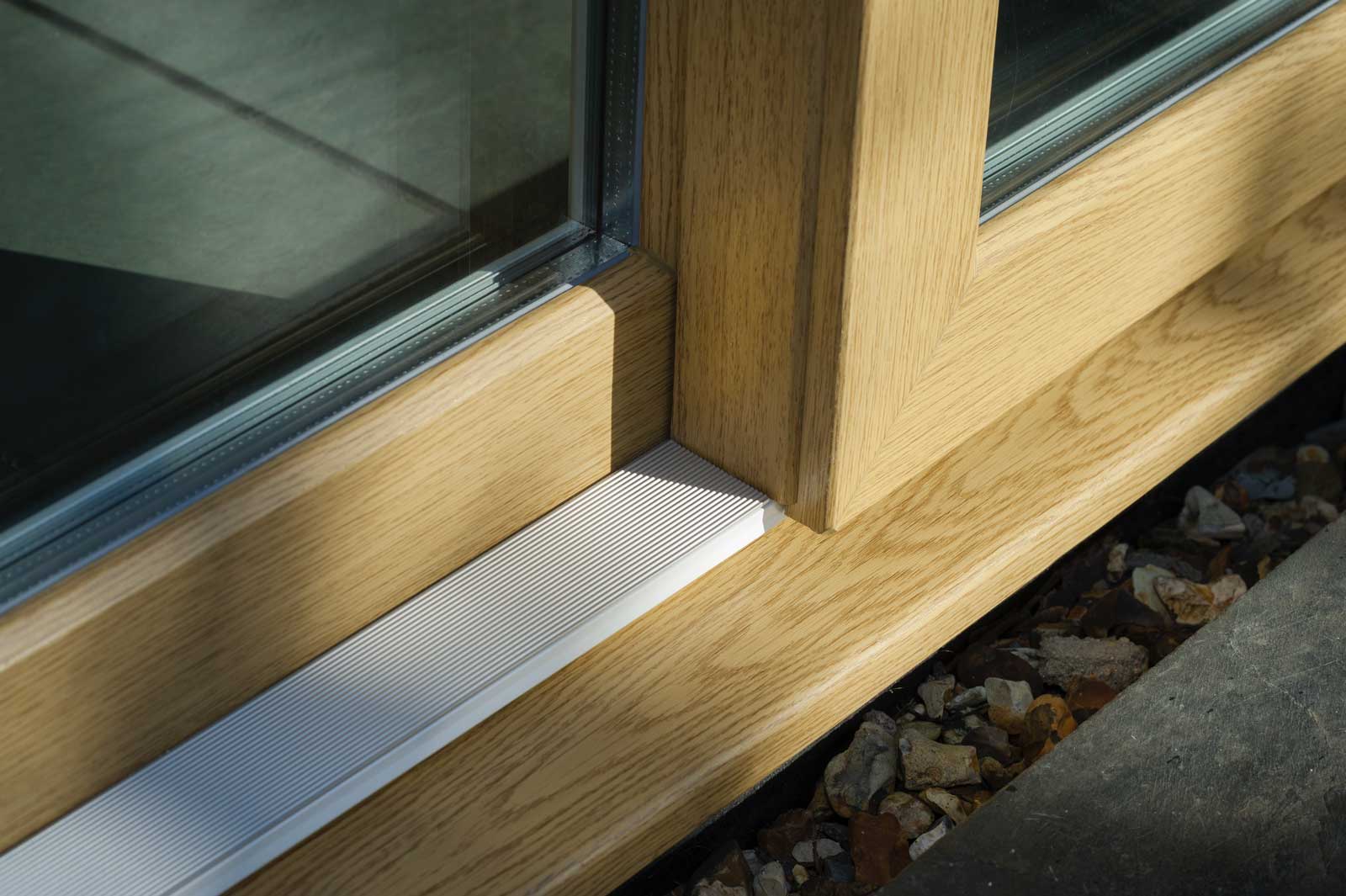 30 Flying Colours
Matches Heritage 2800 Windows
True Aluminium Alternatives
At Patio Sliders by Deceuninck, we're vibrant. Let us help you choose from our Heritage collection. This polished collection of traditional and contemporary colours has helped us corner the market on uPVC sliding doors. When looking for uPVC sliding doors for your home in London, we'll help you find something radiant.
We offer 30 colours from stock. Look at our smooth or matt Anthracite Grey, or take a look at our Rosewood or Pine woodgrain foils. We think we have the options for London properties whether they are contemporary, period or somewhere in between.
Improved Patio Door Accessibility
We know that government standards are rising for accessibility. That's why we offer the Slider24 with lowered thresholds. Lowered thresholds help users with low mobility by removing tripping hazards on uPVC sliding doors. That's how we meet Document M and Q approval. Consider our two, three or four pane options.
Plus, with our Pembroke Invincible Handle Set, the longer lever can ease operation. Furthermore, making accessibility a priority can help enhance kerb appeal. Our handle set is now available in White, Black, Chrome and Graphite.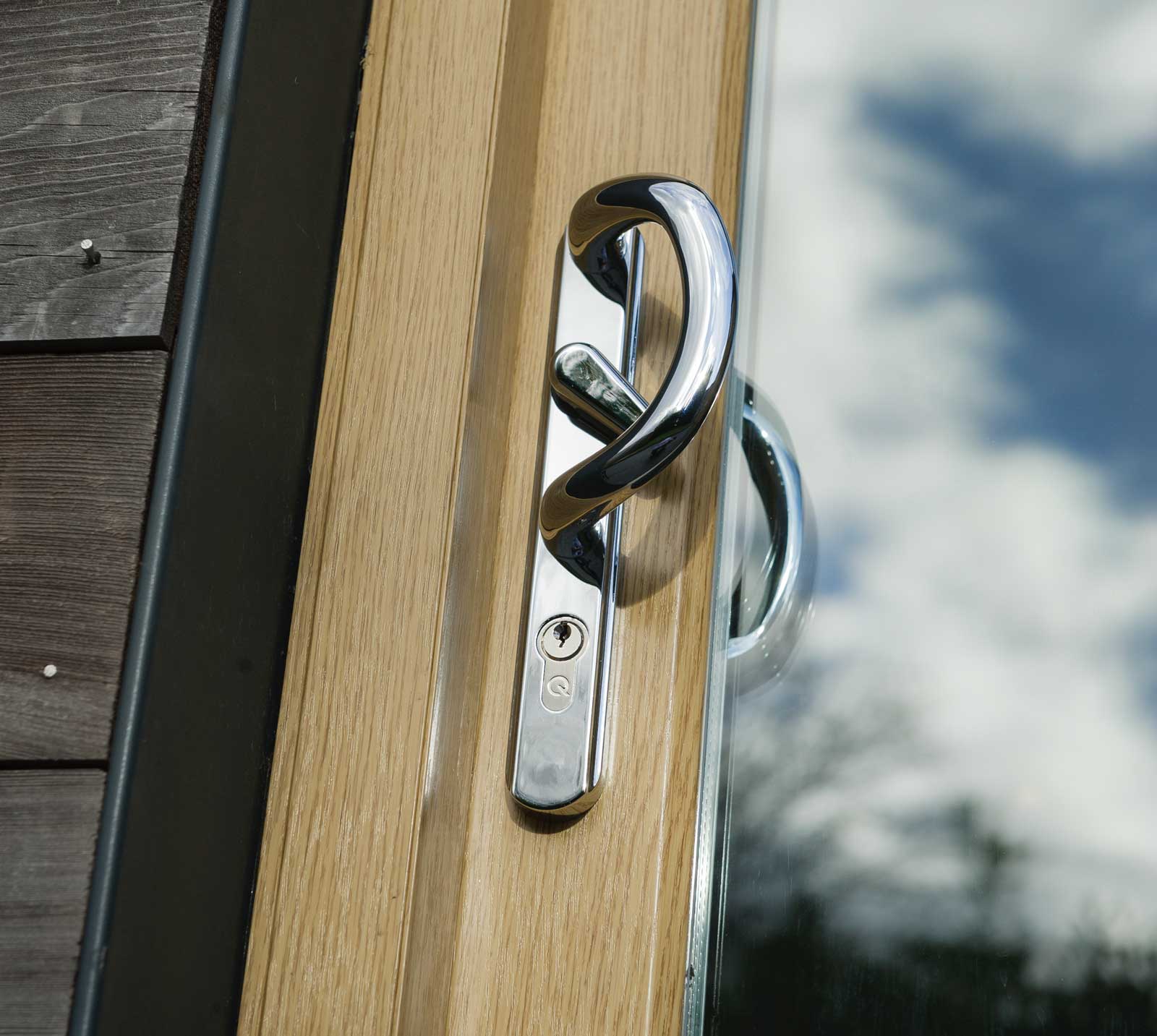 Durable Locks
Let's talk about locks. Patio Sliders by Deceuninck's 'Invincible' lock has five times as much metal as other locks, with six high security pins. In addition to which, we offer forged brass hooks and a bi directional hook throw to prevent jemmying. Make sure you pick the reliable choice for uPVC sliding doors for your home in London.
Furthermore, our accreditations show just how secure these patio doors are. With Kitemark and Secured by Design approval, we meet high British standards. However, customers can upgrade to our PAS 24 Corner Drive and Keep Kit.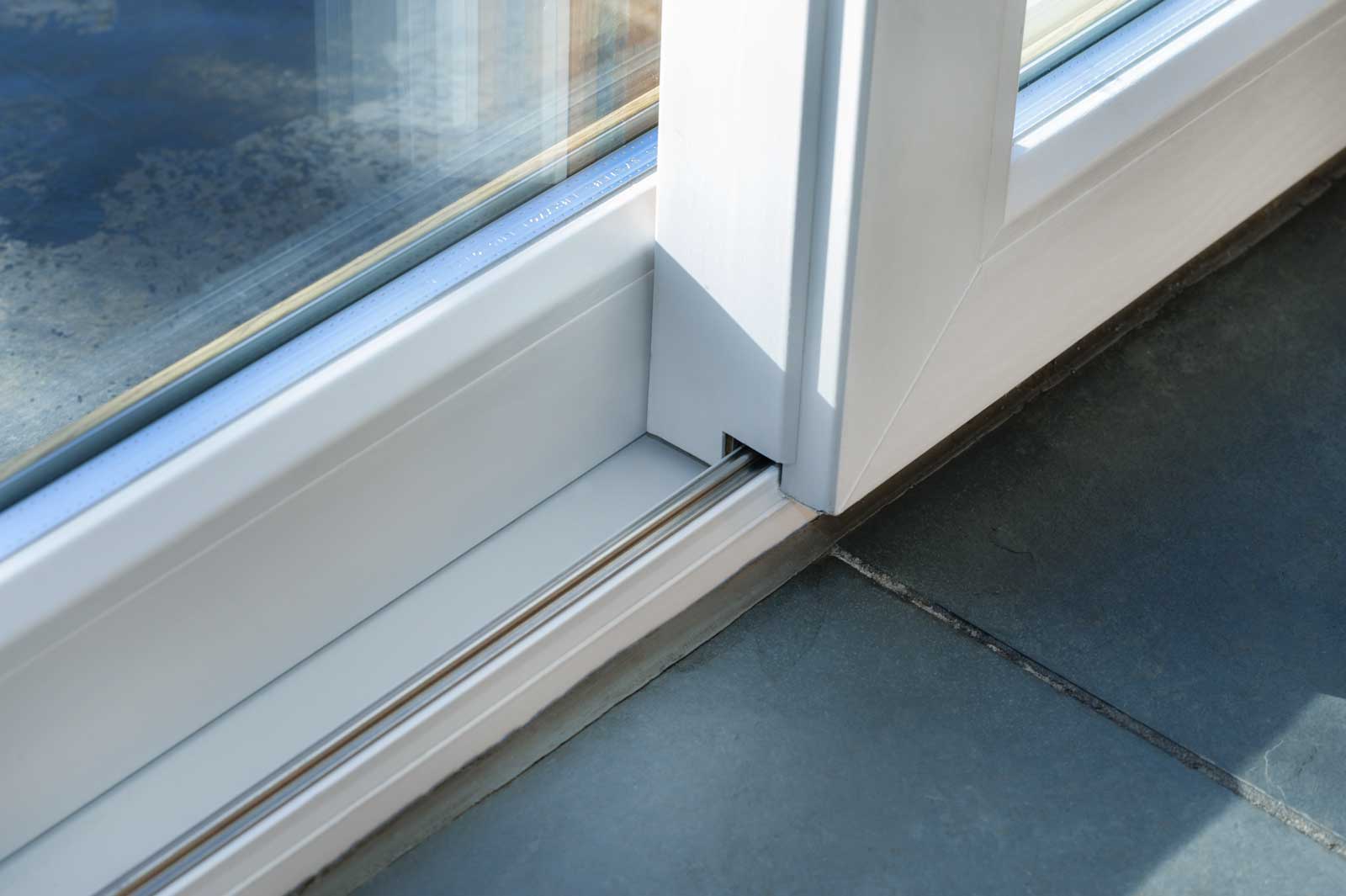 Thermal Efficiency
London homeowners are more astute than ever before. With rising energy costs, keeping heating bills down is a must. Patios Sliders by Deceuninck has met that need with our Slider24. This uPVC sliding door can offer incredibly low U-values, as low as 1.0 W/m2K.
Furthermore, we offer strong designs with our 'thermally broken' argon gas filled chamber profile. That way, heat transfer is reduced. We make sure that customers can choose between double and triple glazing (26mm or 36mm). It only makes sense.
Find an Installer
If you're a London homeowner looking for sliding doors from Patio Sliders by Deceuninck, use our online tool to find an installer today. We can connect you to a registered installer of uPVC sliding doors so that you get great customer service and a quality installation.
Find an Installer
Why Choose Patio Sliders by Deceuninck?
Patio Sliders by Deceuninck offers innovative design and energy efficiency to guarantee long-life performance. We provide the greatest variety for every home with our wide spectrum of colours. With lasting designs and easily customisable doors, we create the best aesthetic choice for patio sliders. Plus, with extra security and configurations, we think you'll love our stunning sliding doors as much as we do.
There are many reasons to choose Patio Sliders by Deceuninck. One of which is that we believe in creating an ethical brand and responsible company. It's part of why we've won the RoSPA Award and earned the Investors In People Silver accreditation. We invest in our workers to ensure that they have learning opportunities so that we're creating an environment of constant innovation.
That innovation shows. 2020 saw the construction industry faced with unprecedented circumstances, and our solution was investing in our new Luna R. This state of the art lamination machine makes it even easier for us to get the colours that you want. With lower lead times than ever before, Patio Sliders by Deceuninck overcame obstacles with flying colours. Nothing outperforms Deceuninck's sliding doors.
FAQs
Explore More
How much do uPVC sliding doors cost?
When you use our online tool, we can help connect you to a registered installer. If you're in the trade, when you give us a call, we'll be able to offer you a comprehensive quote.
What is the weather rating of the Slider24?
We test our uPVC sliding doors to high British standards. These uPVC sliding doors have achieved ratings of:
• Air permeability Class A4 / Rating 600 Pa (for both full frame and low threshold options)
• Water tightness Class E8A / Rating 450 Pa*
• Wind Resistance Class A3/ Rating 1200 Pa
*The lowered threshold option achieves a water tightness class of E5A/Rating 200 Pa
How are uPVC sliding doors made?
First, molten uPVC is poured into a mould. It's cooled almost immediately. Once that's done, the uPVC is cut to shape and then fused together. We then laminate the frame and later install the glass components.
When should I replace uPVC sliding doors?
If you have uPVC sliding doors and are unsure when they were installed, look for some tell tale signs of age.
• Condensation, or fogging up
• Draughts
• Loose weatherstripping
• Sticky doors that indicate the rollers have been damaged
Any of these can be a small issue individually, but taken together, it can mean that you are losing heat through a large aperture in your home.
Explore More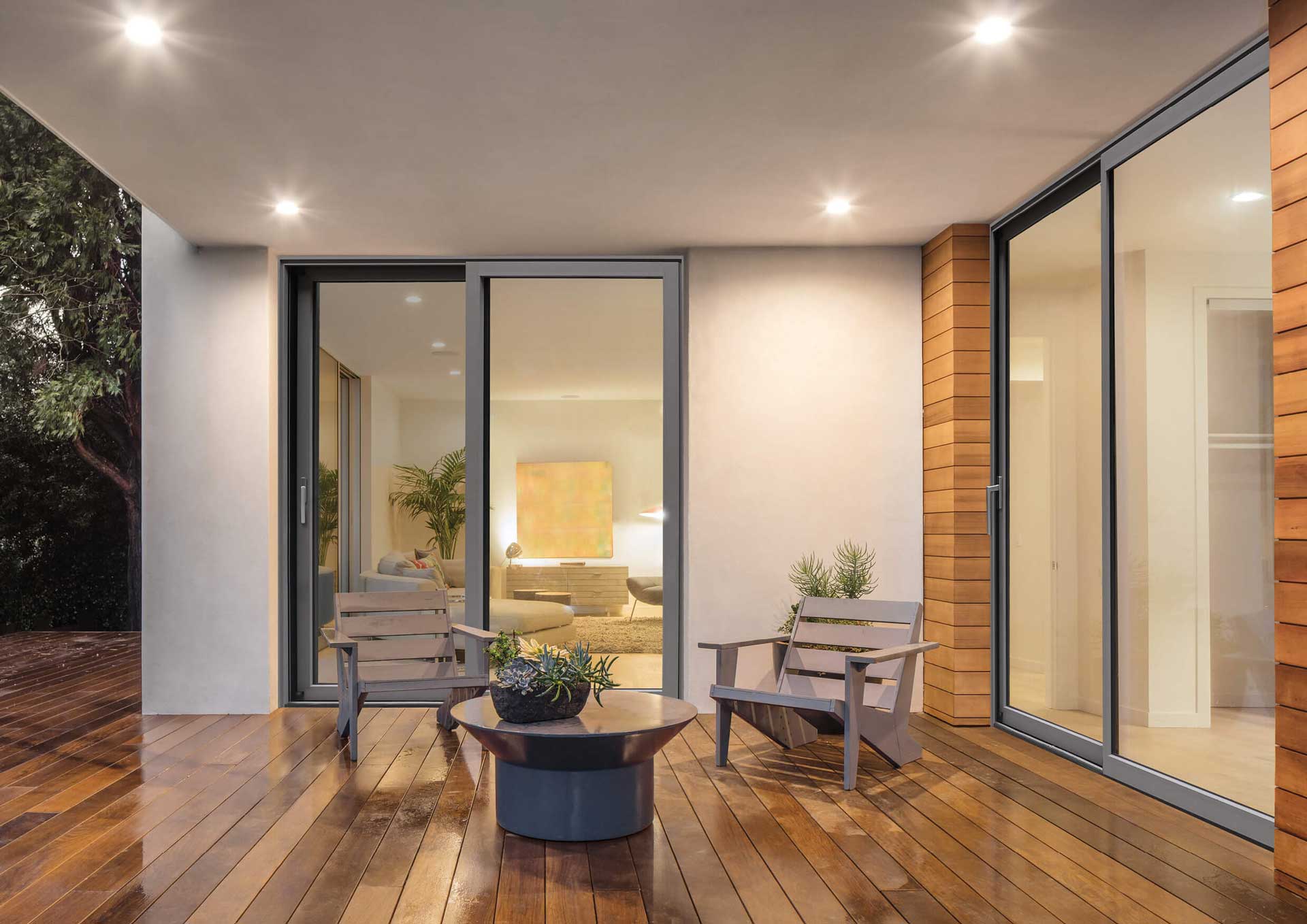 Aluminium Sliding Doors
Decalu88