Get in Touch
If you would like to know more about our services or to discuss a future project, contact us today or book a survey with us.
Contact
Patio sliding doors by Deceuninck are crafted with innovation in mind. These patio sliders are one of the highest performing products available on the UK market. Fabricated using state of the art manufacturing techniques and high grade uPVC and aluminium, they will protect your property.
Our uPVC and aluminium patio sliding doors are designed with safety in mind. We know how important home security is, which is why our patio sliders feature a host of locking and hardware features. We take the safety of you and your home incredibly seriously.
Despite their slim framework and expanse of glass, a patio sliding door delivers outstanding security. Your new patio slider will not only give you security against any outside force or attempts at entry, but also just against general day to day wear and tear and exposure to the elements. The glass used in our patio sliding doors is double glazed for improved security. This is paired with state of the art security features, for your peace of mind.
Better Patio Sliding Door Security
Our patio sliding doors will offer homeowners peace of mind that their home, prized possessions and loved ones are protected. These tough profiles are available with state of the art Yale hardware. For added security, we offer six or twelve point locking mechanisms.
With our available upgrades, this range of durable sliding doors can easily resist hard impact, jemmying, crowbars and more. Even the most determined intruder will be able to gain entry into your property.
At Patio Sliders by Deceuninck, we a Kitemark approved and Secured by Design accredited sliding door manufacturer. We have also established an industry specific quality label with Kiwa, a trusted certification body, to ensure we don't just meet but go beyond European CE standards.
All our patio sliding doors have been rigorously tested to ensure they can cope with different kinds of force without being compromised. Our Slider24+ range is PAS24 certified to ensure they meet all the relevant security standards. PAS24 tests these patio sliding doors to ensure they can handle hard impacts, crowbars, mechanical manipulation and more.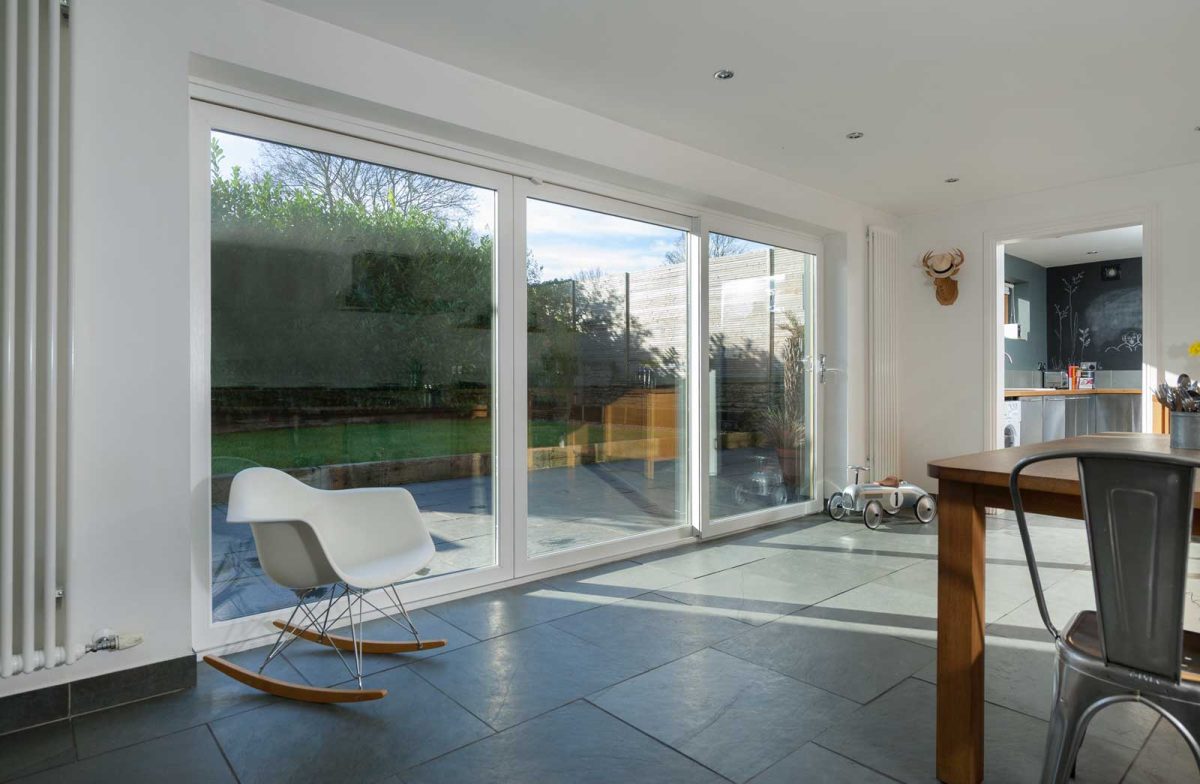 Ultra Secure uPVC Sliding Doors
Our uPVC sliding doors are also strong, hard wearing and durable and come with top of the range locking systems. The door furniture for these doors comes with a sash interlock and a full ERA locking system to meet Document Q and M guidelines.
The Corner Drive and Keep Upgrade Kit ensure that these uPVC sliding doors meet PAS24 standards. This is because the Upgrade Kit comes with a 12 point locking system and anti lift device.
Strong Aluminium Frames
Aluminium sliding doors are one of the most secure on the market due to their inherent strength. These patio doors can be created with ultra slim frames yet can handle expansive panes of glazing without compromising on security.
Enjoy a brighter and more welcoming home with the glazing, yet our doors will not become a weak point of entry for unwelcome intruders. Aluminium will also not warp, dent, or warp over time or with wear. Even in hot and humid weather, aluminium is corrosion resistant and can withstand rain, wind, and UV rays very well without rusting, deforming, or losing its colour or sleek aesthetic.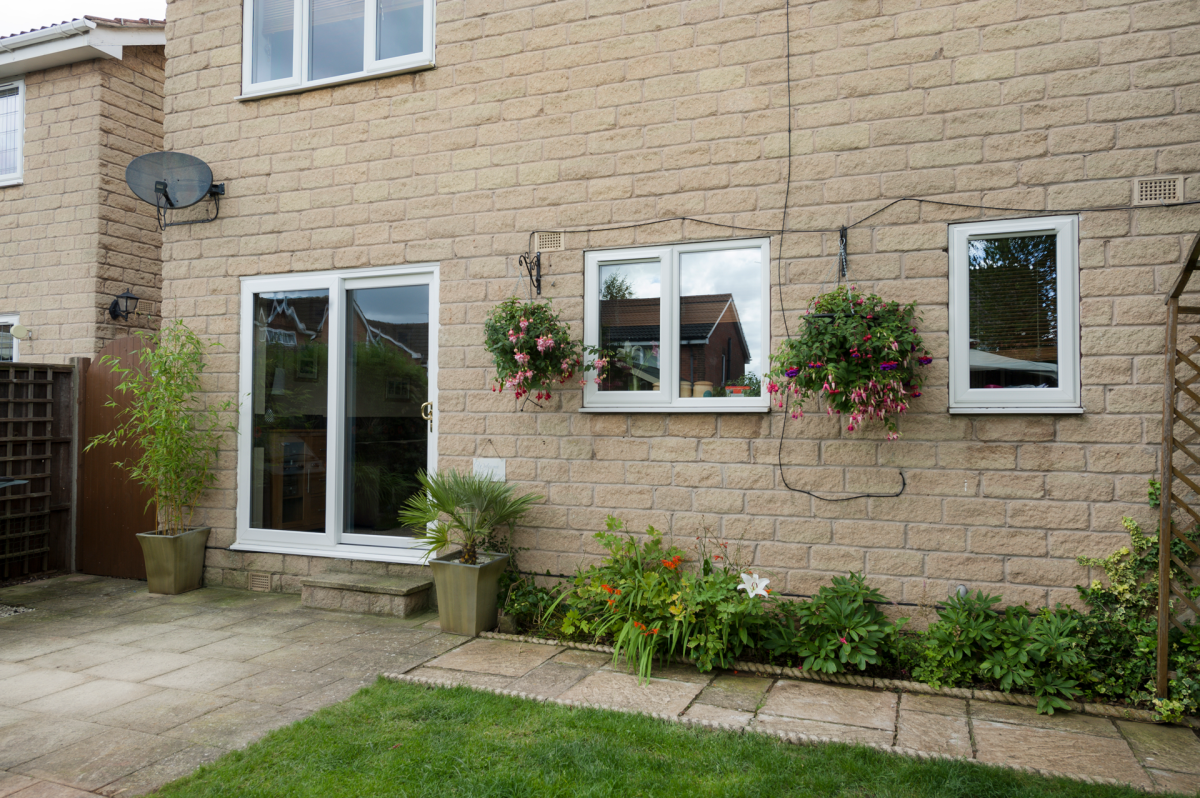 Sturdy Weatherproofing
All our aluminium patio sliding doors have been tested to ensure they can withstand even the most adverse British weather conditions. We are proud to have earned an air permeability rating of Class 4, a watertightness rating of E2250 and a wind resistance rating of Class C5.
To meet these stringent British standards, we test all the glazing materials fitted into our aluminium sliding patio doors. Feel confident your new patio sliding door will protect your property from wind, rain and snow.
Compared to more traditional materials such as timber, our aluminium and uPVC patio doors will maintain their condition for years. With our doors, you won't have to worry about spending time and money on maintaining them.
Contact Us Today
Get in touch with us for more information on how to improve the safety of your property. If you look through our brochures, you'll be able to find our installation guide, along with our technical specifications. Make an informed decision for your double glazing installation project.
If you are in the trade, you can look for one of our registered dealers. Use our online tool to find someone in your area who can provide you with secure patio sliding doors.
Sell Slider24
For those in the trade, we can find you a fabricator near you. This useful tool can help save you time looking for your next supplier.
Find a Fabricator
Find a fabricator
If you are looking for your next Deceuninck slider, we can help. Let us show you where to find a registered and competent installer.
Find a Fabricator