Get in Touch
If you would like to know more about our services or to discuss a future project, contact us today or book a survey with us.
Contact
Our patio sliders are a sustainable solution for your home. Deceuninck is a leader in recyclable uPVC and aluminium sliding doors. They deliver on energy efficiency, security and weatherproofing without having a negative impact on the planet.
Our patio sliders offer outstanding insulation qualities which can help reduce energy and heating costs. They are extremely low maintenance and hard wearing, serving you and your home for many years to come.
We believe that home improvement projects shouldn't have a negative impact on the planet, which is why our patio sliders are crafted using premium materials and sustainable features. Read on to learn more about the sustainability of our patio sliders.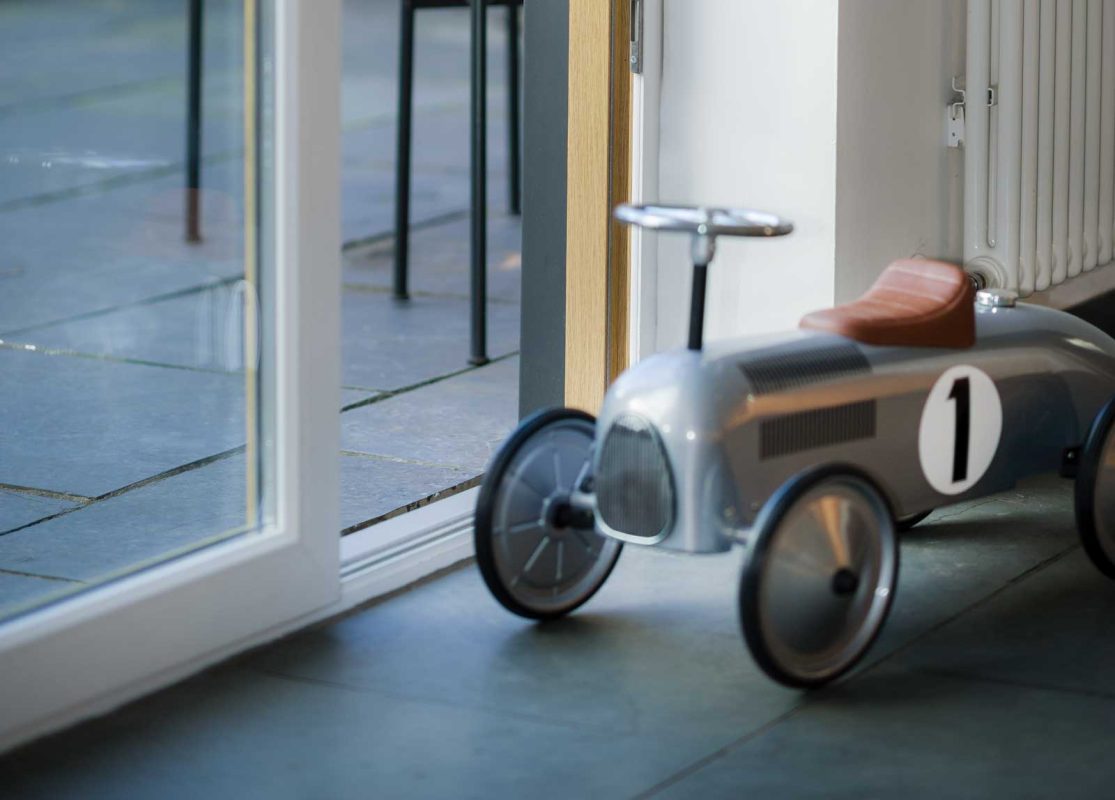 Enhanced Thermal Efficiency
Whether you're choosing uPVC or aluminium sliding doors, our patio sliders will help improve the thermal efficiency of a property. A thermally efficient home will be more cost efficient to run and will minimise your carbon footprint.
The double or triple glazing is paired with thermally broken chamber designs to help reduce heat transfer. This thermal break will act as insulation between the inner and outer parts of the door frame.
Despite the expansive panes of glazing, the thermal efficiency of a property will not become compromised. Once closed, you will be able to maintain a consistently comfortable space without needing to touch the thermostat. In winter, your home will retain heat and in summer heat will stay out of your building.
A better insulated property will rely less on central heating, which could lead to minimised energy bills. The less you rely on central heating, the lower your carbon footprint will be, helping you enjoy a more sustainable home.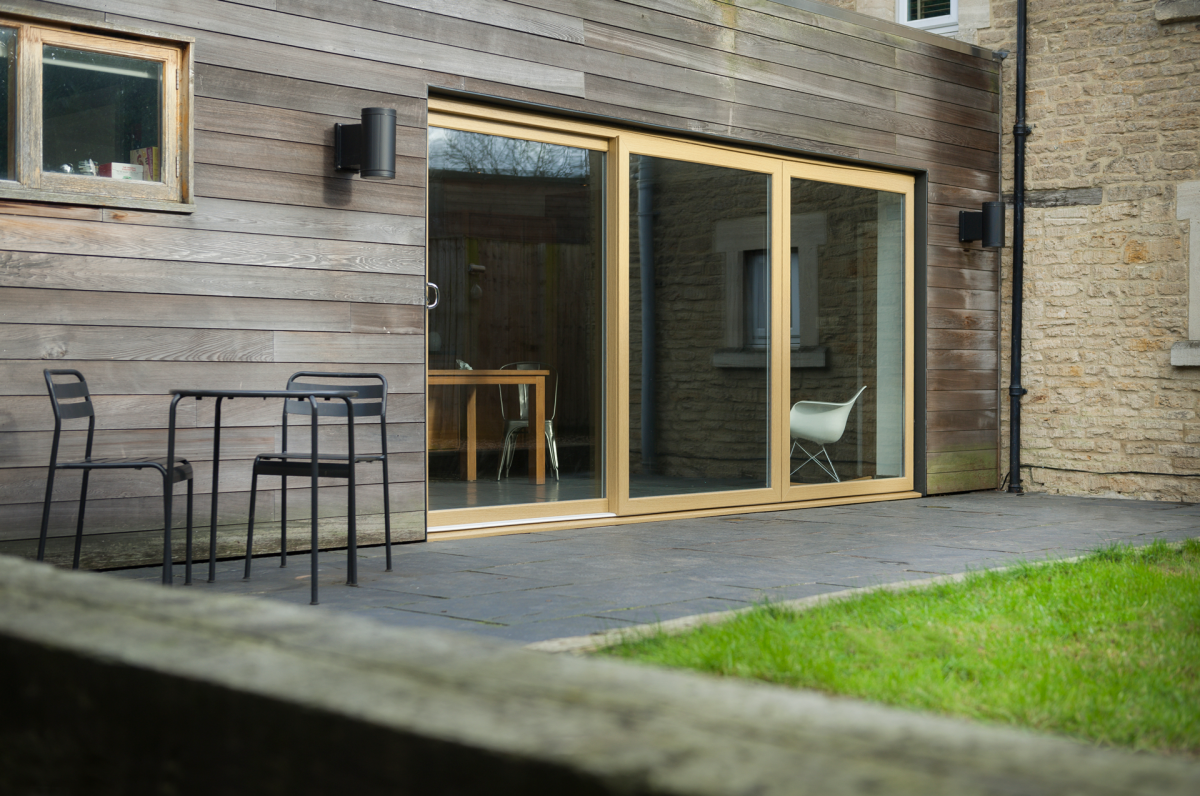 Double Glazed as Standard
Our patio sliders are double glazed as standard, with the ability to upgrade to triple glazing. We can offer homeowners incredibly thin or incredibly thick panes for our aluminium sliding doors and standard 28mm or 36mm panes for uPVC.
Double glazing has two panes of glass instead of one, separated by a gas space. The low conductive gas filled in the gap will improve heat transfer and enhance the energy efficiency of a door. Heat will not escape in winter and cold air will not be able to gain entry.
Sustainable Materials
Want new doors but are concerned about the environmental impact? You'll be happy to know our patio sliders are manufactured using sustainable materials. One of your key goals are a company is to deliver eco friendly solutions.
After investing in a modern recycling facility, we are a leader in the industry when it comes to uPVC sliding doors. That's in addition to the aluminium sliding doors, fabricated using one of the most sustainable materials on the market. Aluminium profiles can be recycled almost indefinitely without losing their structural integrity.
Aluminium is the third most abundant material on earth, making up 8% of the earth's crust. The current reserves of raw aluminium are estimated to last for at least 400 years without factoring in recycled aluminium. This ensures our aluminium patio sliders are a sustainable solution for your property.
Deceuninck has invested more the €15million in one of the world's most state of the art uPVC recycling and compounding facilities. This advanced facility allows us to stop the equivalent of 3 million windows from ending their lives in landfills annually.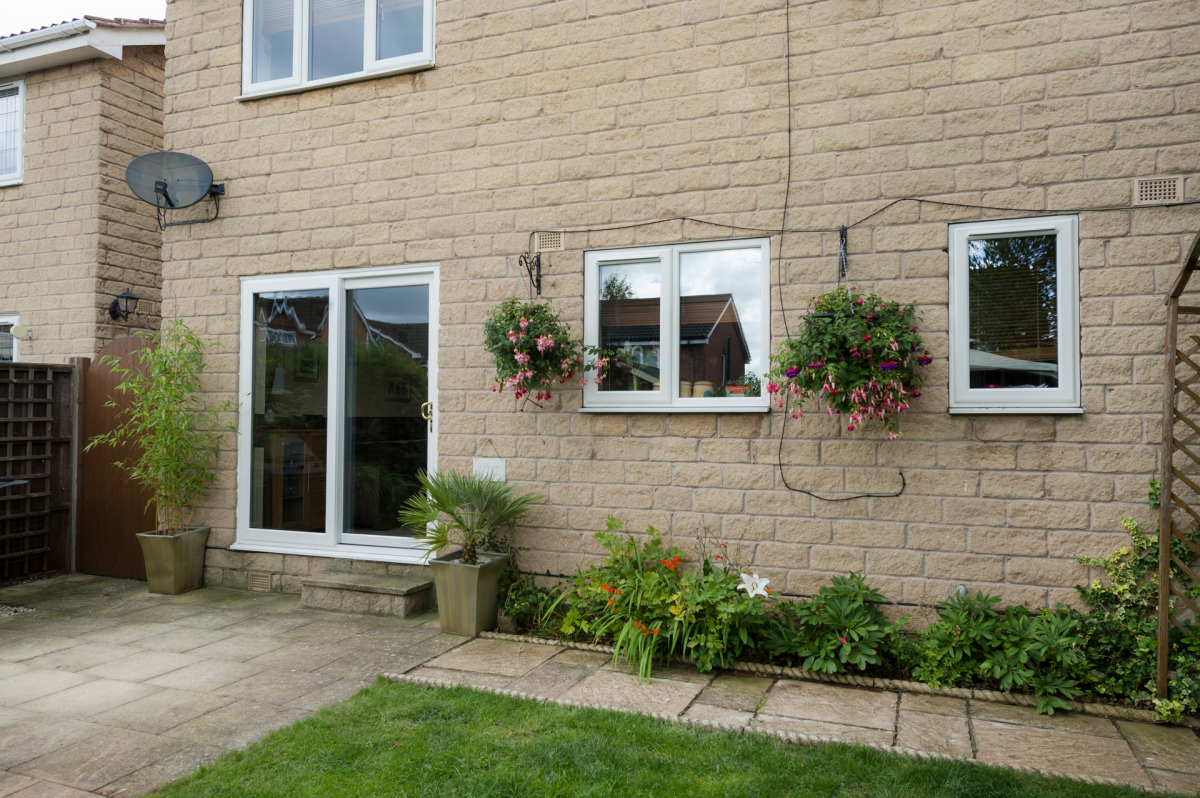 Weatherproofing
Our patio sliders are crafted using uPVC and aluminium because they are hard wearing and weather resistant. Some of our doors are three times more weather resistant than leading competitors on the market.
Our patio doors come with high quality weatherstripping to seal any gaps between the door panels and the framework. This prevents drafts and air leakage, which can lead to energy loss and make a home damp and wet.
Because these patio sliders are so weather resistant, they will last for many years. They can handle constant exposure to the elements, alongside wind, rain and snow, without losing their performance of aesthetics.
Contact Us
Get in touch with us today for more information on the sustainability of our patio sliders. At Patio Sliders by Deceuninck, we proudly offer our customers innovative designs using modern material and advanced manufacturing facilities. Browse our installation guides, brochures and more to make an informed installation for your home improvement project.
If you are a tradesperson, find a fabricator to start selling our patio slides. We can work with you to ensure that you can offer customers a diverse selection of products, whether commercial, residential, or new build installations.
Sell Slider24
For those in the trade, we can find you a fabricator near you. This useful tool can help save you time looking for your next supplier.
Find a Fabricator
Find a fabricator
If you are looking for your next Deceuninck slider, we can help. Let us show you where to find a registered and competent installer.
Find a Fabricator