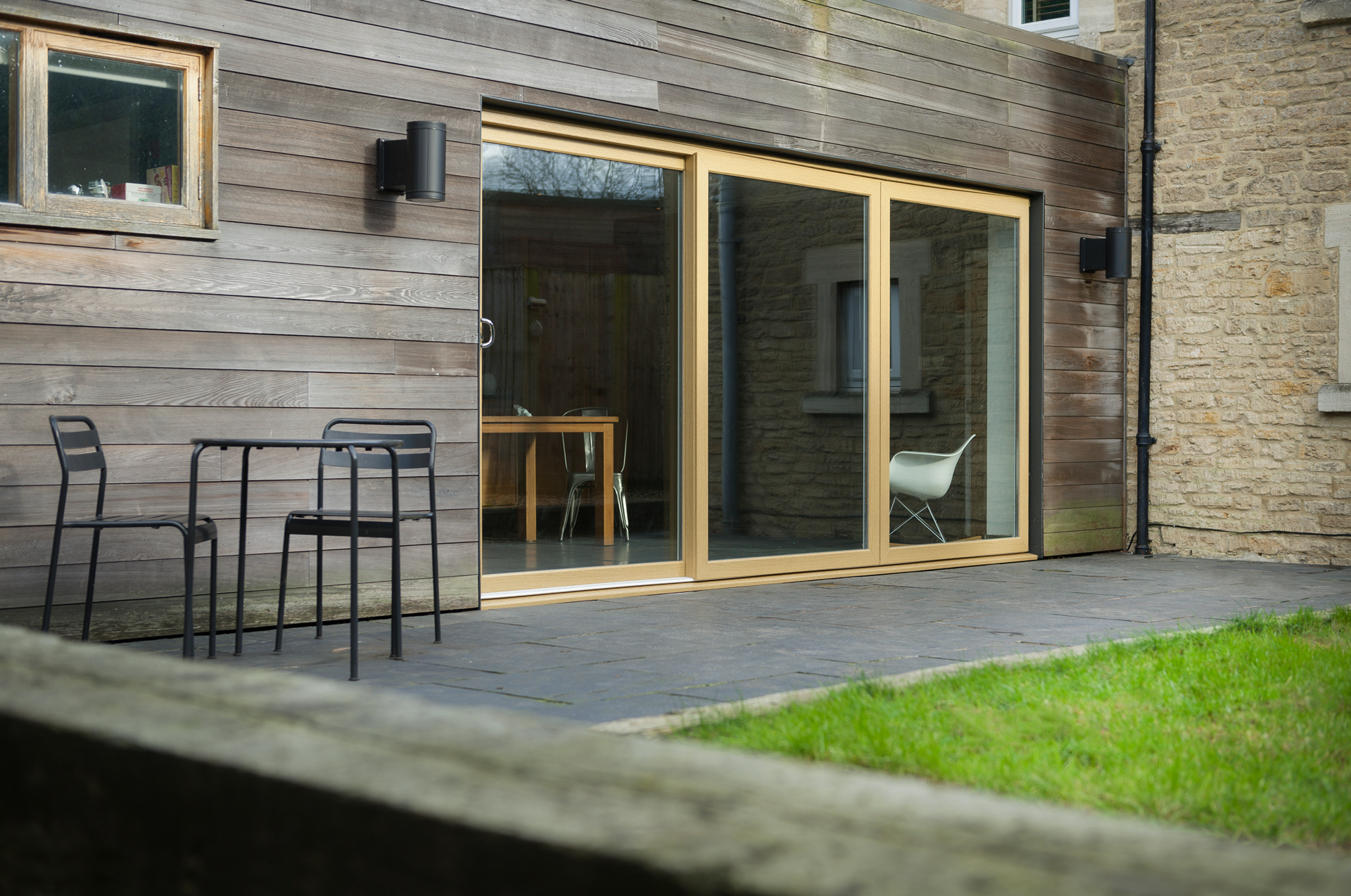 Patio Sliding Doors
Patio Sliding Doors
Bristol
Improve the entrance to a Bristol home's garden or patio with our bespoke patio sliding doors.
Patio Sliding Doors Bristol
Our patio sliding doors can help Bristol property owners flood their homes with natural light and enjoy gorgeous outside views. These patio sliding doors are constructed with modern PVCU, a durable and lightweight material that is easily customised to suit a wide range of sizes and colour schemes.
With a sleek, slimline profile, these patio sliding doors make more efficient use of the space available, allowing for larger panes of energy efficient double glazing. Bristol homes can remain warm and comfortable year round thanks to the robust weatherproofing and thermal performance.
Our doors can be customised to suit a wide variety of styles and aesthetics. We have an extensive selection of fade resistant colours and accurate woodgrain foils that can mimic the look and feel of traditional timbers. These foils can make our patio sliding doors perfect for contemporary or classic homes looking to improve their energy efficiency.
You can find your nearest fabricator today with our online tool. Or, if you have any questions about what our patio sliding doors can do for you and your Bristol clients, call us on 01249 816 969 and speak to a friendly team member.
Key Features

No. 1 For Colour
26 Colourways from Stock

PAS24 Certified
Security Enhanced Performance

Outstanding Weather Performance

Best Energy Rating
A+ Rating (Double Glazed)

Low Threshold
Disabled access and easy mobility

Suites with Heritage 2800 Windows
Find A Fabricator For Patio Sliding Doors
Do you need patio sliding doors for your next home improvement project in Bristo? Get in touch with your local fabricator today. You can find a fabricator fast with just your postcode by clicking the link below. Get started on designing your doors without delay.
Find a Fabricator
Massive Range of Colourways To Choose From
Beautiful authentic 'wood like' finished
10 year manufacturer's guarantee
Matching ancillaries, trims and accessories
True aluminium alternatives
Our patio sliding doors are available in a massive range of durable and long lasting colourways! We curated our collection to suit everything from modern homes to traditional ones, making it easy to find something suitable for your next project. Whether you need something that matches the existing home's windows or are looking for a new style that will stand out from the crowd, our PVCU and aluminium patio sliding doors can be personalised with beautiful colours.
All our woodgrain foils offer a gorgeous modern alternative to natural timber, as they mimic the aesthetics and texture of real wood. Enjoy all the benefits of low maintenance PVCU or aluminium without compromising the style of a traditional home.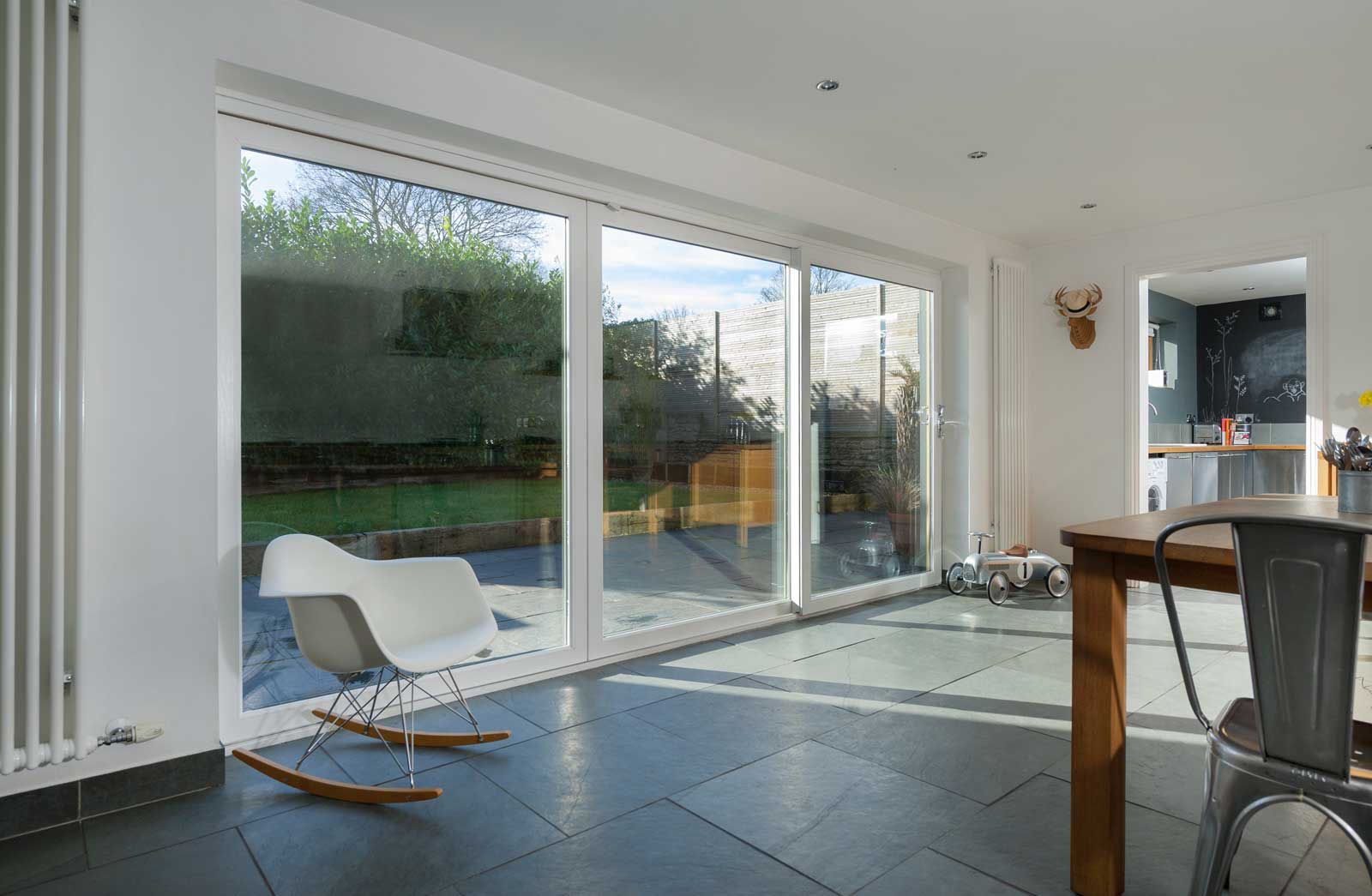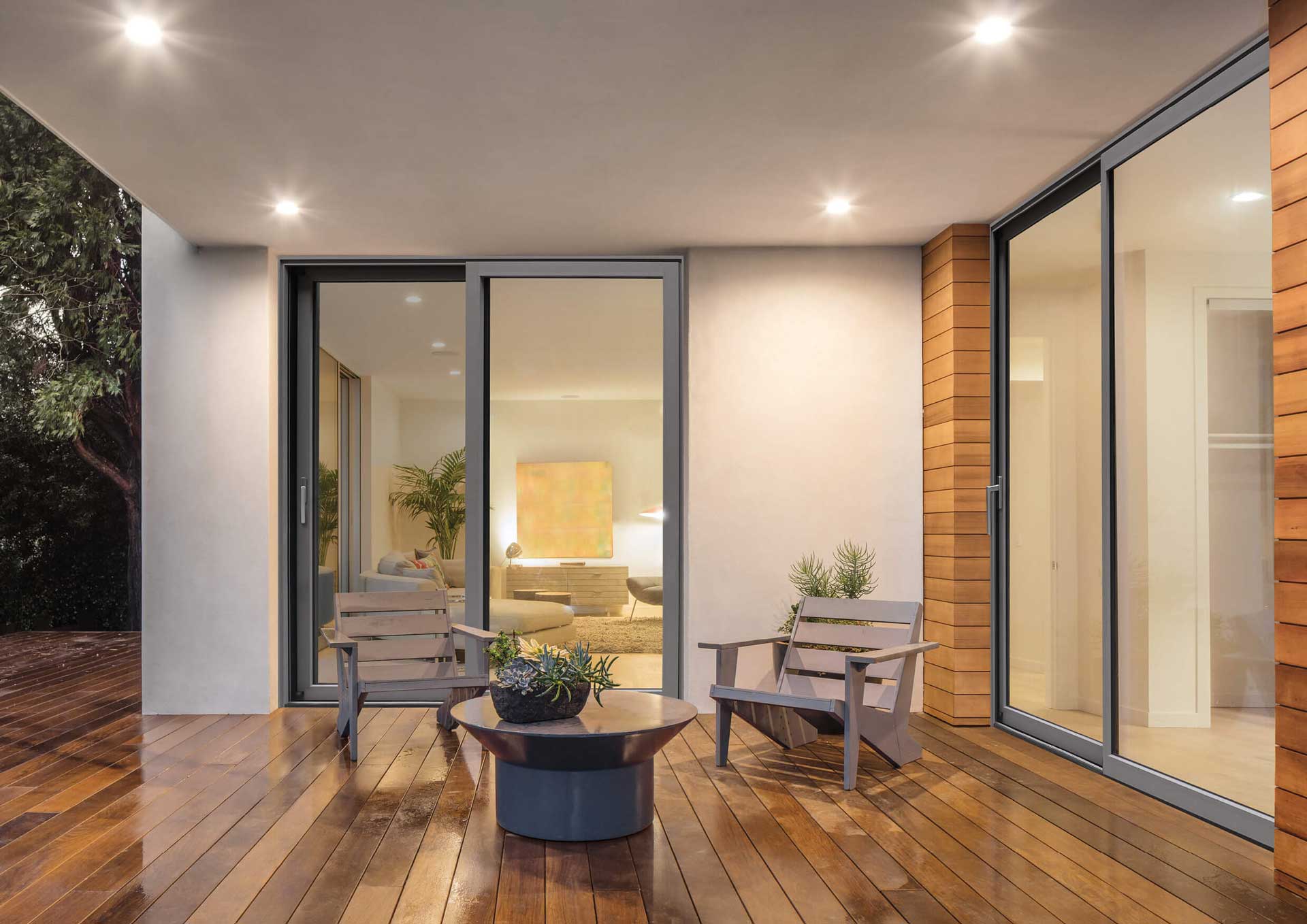 Sustainable
The PVCU and aluminium doors we offer can later be recycled once they reach the end  of their incredibly long life span. Aluminium and PVCU is very easy to melt down and reuse in new products, especially aluminium as it doesn't undergo any atomic structure changes during the melting process. Our colours and foils are designed to last and have an extensive ten year guarantee, so you can have peace of mind that they will last without the need for high maintenance techniques.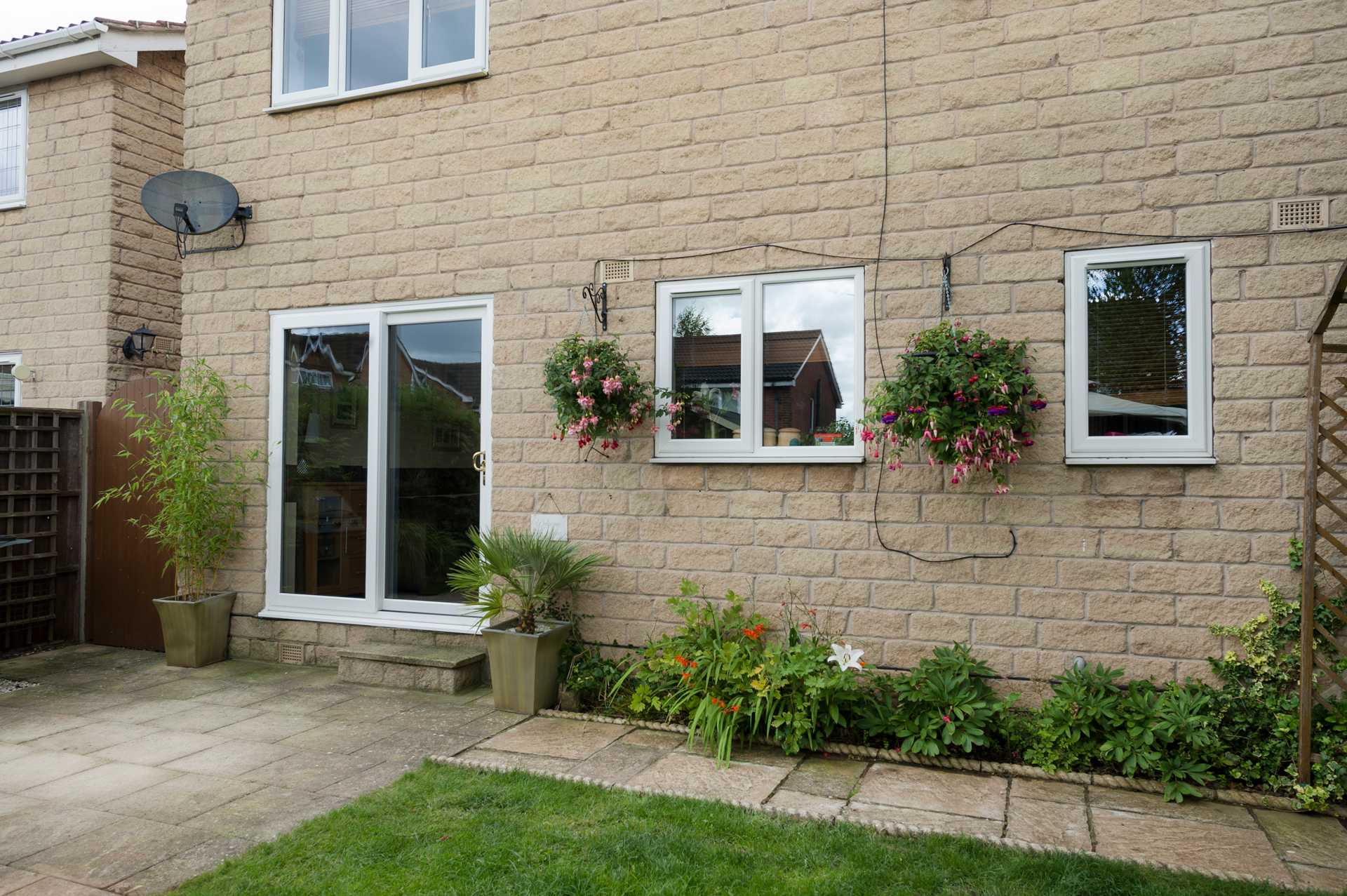 Energy Efficient
We can provide our doors in either double or triple glazing. Both choices offer superb U-values that can reach as low as 0.81 W/m2K. The glazing traps natural heat and prevents it from being wasted. A more thermally efficient home can rely less on its central heating systems, meaning homeowners could benefit from reduced energy bills and a lower carbon footprint year after year. These doors can help keep families warm and comfortable all year round, while providing gorgeous views and easy, safe access to a garden or patio.
All of our products are tried and tested to ensure they offer homeowners the highest level of security. Our patio sliding doors are PAS24 approved, which means they are up to standard and will keep your home safe against intruders.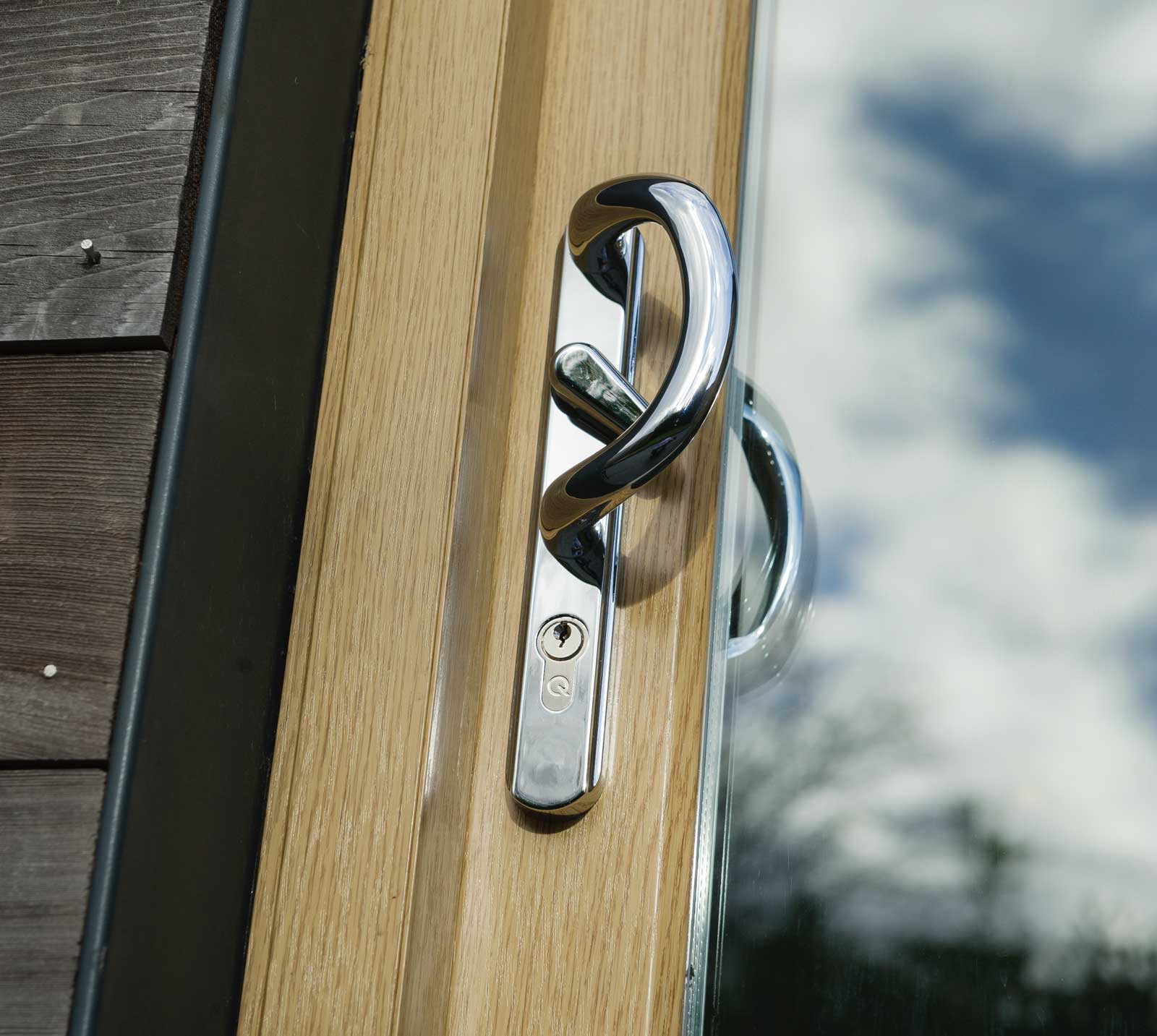 Low Threshold
We are pleased to be able to offer a low threshold for all our patio sliding doors. A reduced threshold can allow easy access for large groups of people at once with a reduced tripping hazard. Plus, wheelchairs and pushchairs will have a much easier time using these lightweight doors, making them a fine addition to any home.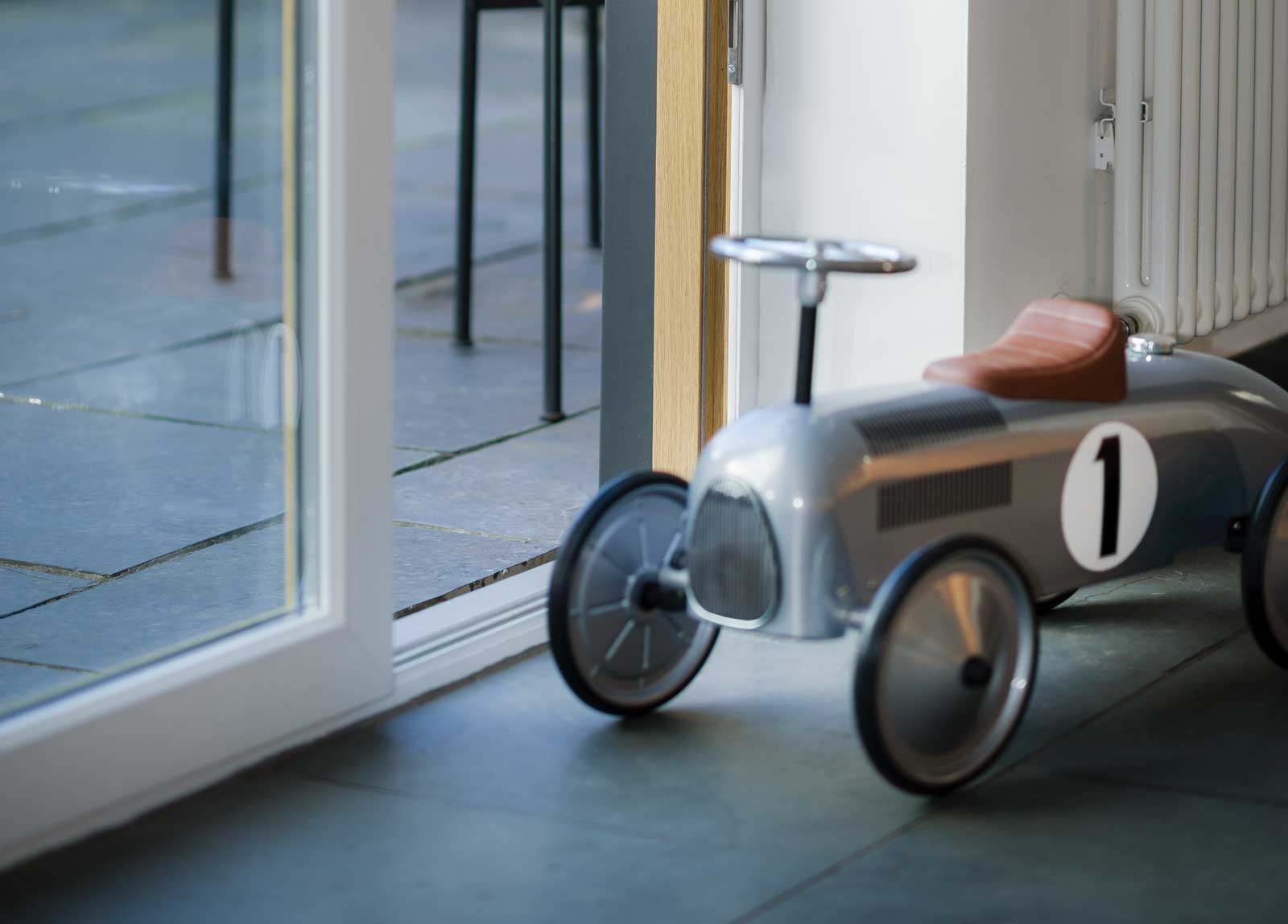 Safe & Secure
While our customisation options are extensive, our patio sliding doors also come with bespoke security features. These patio sliding doors have gone through an rigorous testing process to ensure they are PAS24 certified. Their advanced multi point locking mechanism help to keep Bristol homes safe from modern intrusion techniques. The aluminium range also comes with a keep upgrading kit, corner drive, sash interlock, and a full ERA locking system.
Patio Sliding Door Prices Bristol
Enhance Bristol properties with our highly efficient and secure patio sliding doors. We provide a massive range of customisation options to help you get the perfect doors to suit your needs. Find your local fabricator today using our free online tool. Call us at 01249 816 969, or fill out our online contact form with your information, and we'll get back to you as quickly as possible. We'd love to hear from you!
Contact Us
FAQs
Explore More
What Areas Can You Cover?
Can The Patio Sliding Doors Come In Different Sizes?
Yes, we can provide patio siding doors to suit all kinds of big and small Bristol properties, making them a perfect choice for everything from small cottages to large mansions!
Yes! We provide a ten year manufacturer's guarantee so you and your clients can have peace of mind.
Explore More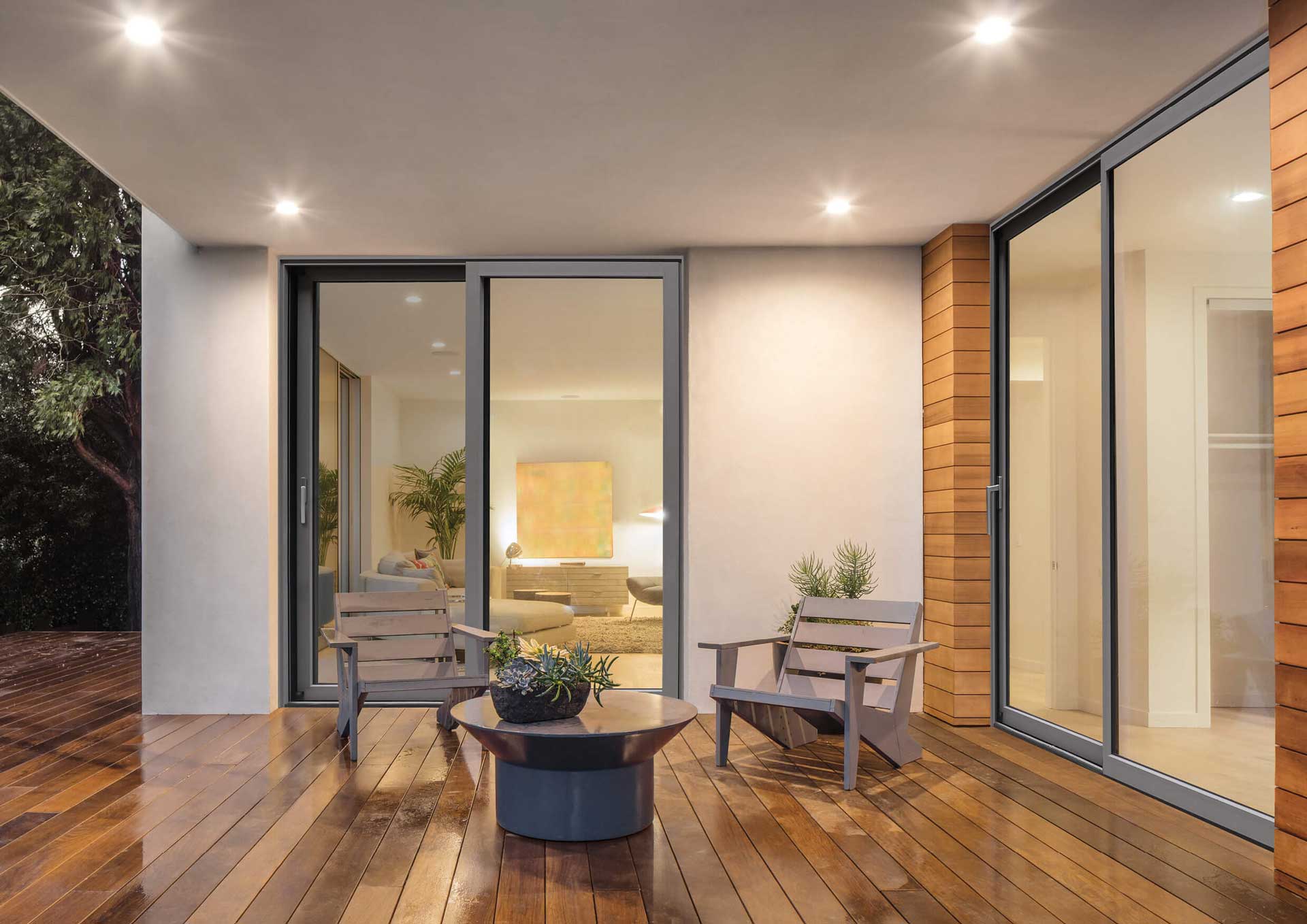 Aluminium Sliding Doors
Decalu88
Why Choose Patio Sliders by Deceuninck?
Patio Sliders by Deceuninck offers innovative design and energy efficiency to guarantee long-life performance. We provide the greatest variety for every home with our wide spectrum of colours. With lasting designs and easily customisable doors, we create the best aesthetic choice for patio sliders. Plus, with extra security and configurations, we think you'll love our stunning sliding doors as much as we do.
There are many reasons to choose Patio Sliders by Deceuninck. One of which is that we believe in creating an ethical brand and responsible company. It's part of why we've won the RoSPA Award and earned the Investors In People Silver accreditation. We invest in our workers to ensure that they have learning opportunities so that we're creating an environment of constant innovation.
That innovation shows. 2020 saw the construction industry faced with unprecedented circumstances, and our solution was investing in our new Luna R. This state of the art lamination machine makes it even easier for us to get the colours that you want. With lower lead times than ever before, Patio Sliders by Deceuninck overcame obstacles with flying colours. Nothing outperforms Deceuninck's sliding doors.