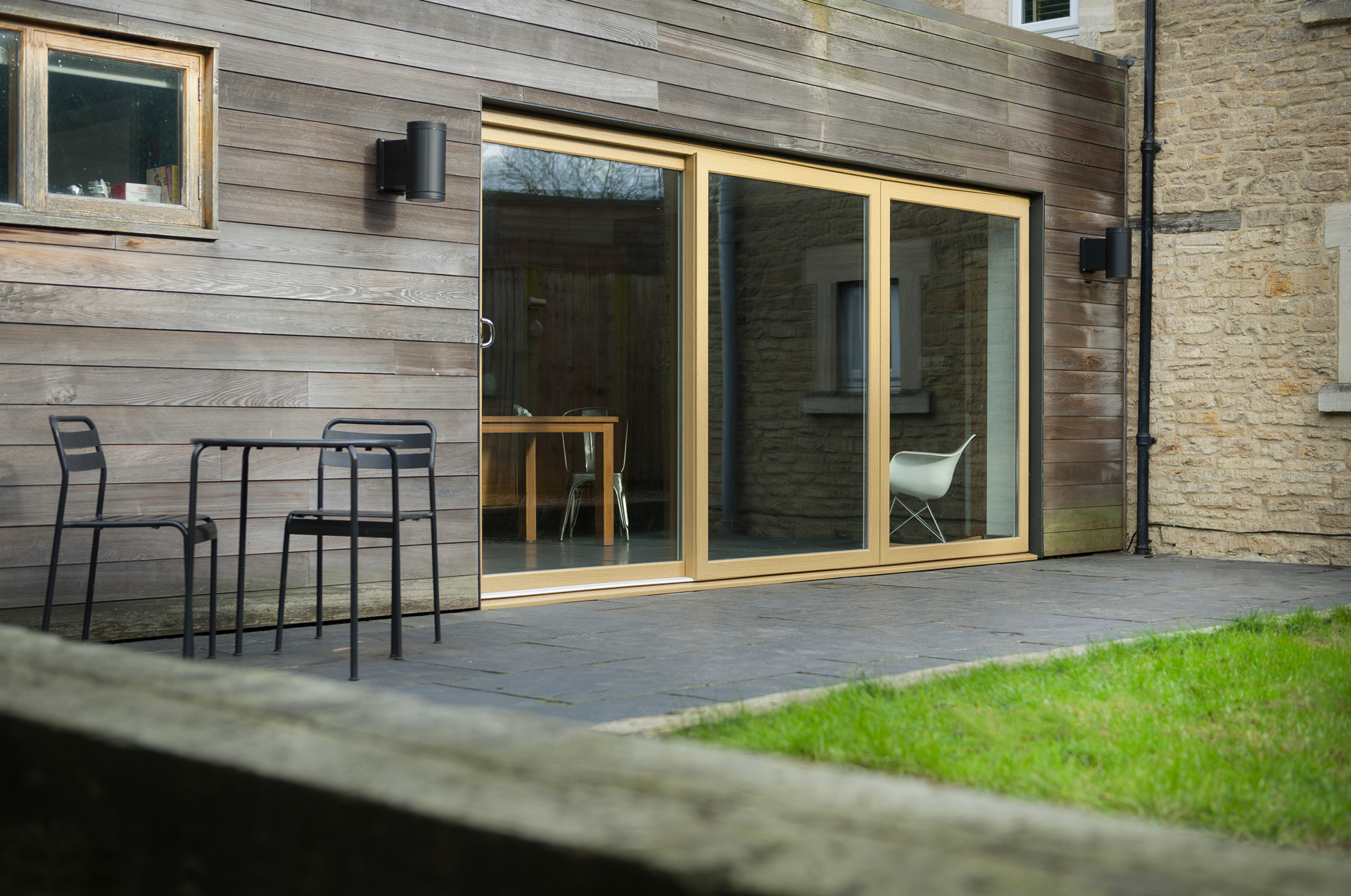 Patio Sliding Doors
Patio Sliding Doors
Derby
Enhance your Derby property with our outstanding patio sliding doors.
Patio Sliding Doors Derby
You can improve the usability and aesthetic appeal of your Derby home with our custom patio sliding doors. With us, you can choose between uPVC and aluminium profiles. Both profiles can offer your home doors that are sustainable and long-lasting.
To separate the living space from the garden, use our patio doors. The doors transfer well between internal and external use thanks to their streamlined and smooth design. Since our doors are made-to-measure and can fit into a variety of properties, they are a popular choice amongst our customers.
After having our patio sliding doors installed, you can expect a wide range of advantages, including increased thermal efficiency, security, soundproofing, and appearance. It's simple to achieve the distinctive style you want with the help of our selection of customisations.
If you have any queries about our patio sliding doors, please contact us. Use our online contact form or call at 01249 816 969 to get in touch with a member of our friendly team. At Patio Doors by Deceuninck, we're always on hand to help our customers.
Key Features

No. 1 For Colour
30+ Colourways from Stock

Ultra Secure
Security Enhanced Performance

Outstanding Weather Performance

Best Energy Rating
A+ Rating (Double Glazed)

Low Threshold
Disabled access and easy mobility

Suites with Heritage 2800 Windows
Selling market leading Patio Sliding Doors
Interested in our patio sliding doors on the trade market? Then get in touch with our knowledgeable, welcoming staff. With us, you'll get fantastic lead times and a product that delivers exceptional results.
Find a Fabricator
Over 30 Colourways
Authentic woodgrain foils
10 year manufacturer's guarantee
Matching accessories, ancillaries and trims
Both aluminium and uPVC options
You could enhance the style and appeal of your Derby property with our wide range of colourways and woodgrain foils. Both conventional colours like Black Ash, White PVC, and Classic Cream and more unusual woodgrain foils like Nut Tree, Rosewood, and Golden Oak are readily available.
To suit the aesthetic requirements of your property, we can modify the uPVC and aluminium designs. With more than 30 colour options, customising patio sliding doors has never been easier.
Contact us if you have any questions about our customisation options. Call us at 01249 816 969 or use our online form to get in touch.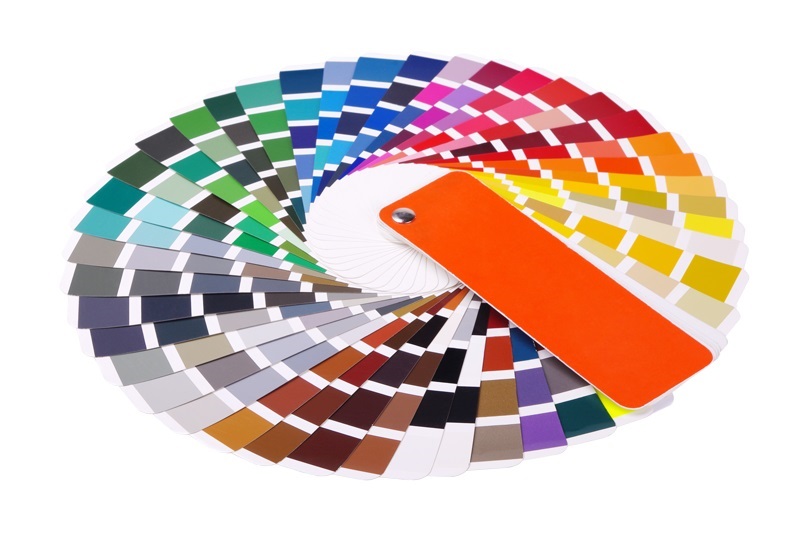 Eco-Friendly
At Patio Sliders by Deceuninck, sustainability and ensuring that our goods are eco-friendly play a significant role in everything we do. We use recyclable materials like uPVC and aluminium to make our patio sliding doors. Invest in our durable and long-lasting patio sliding doors to avoid having doors that are prone to wear.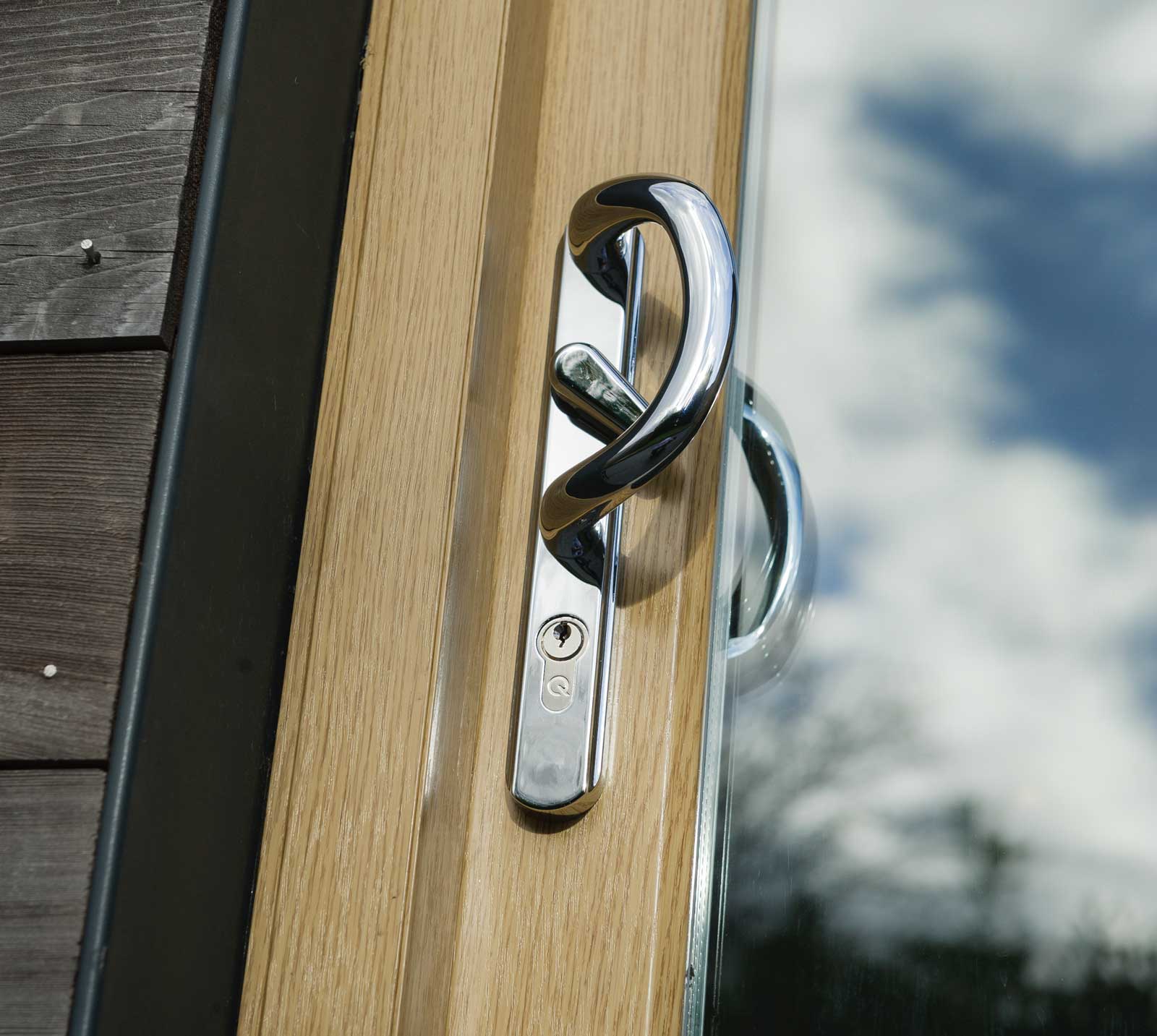 Safe & Secure
Property security is a top priority for us at Patio Sliders by Deceuninck. Our patio sliding doors have gone through a number of tests to make sure they live up to our high standards. They are protected from contemporary tampering techniques by an advanced multipoint locking system. Contact a member of our helpful staff if you have any concerns about the security of our patio sliding doors.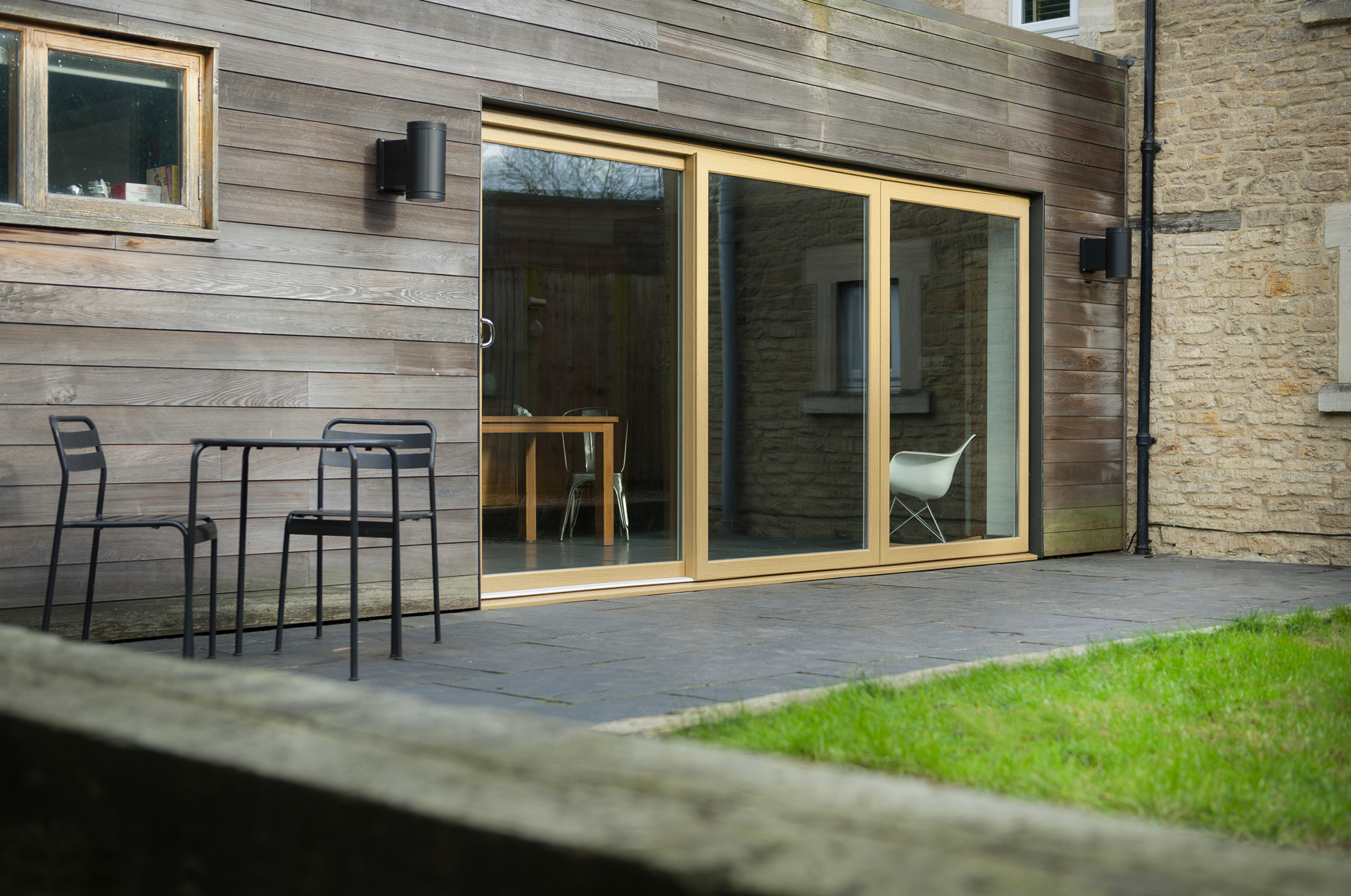 Low Maintenance
Spend your free time doing things you enjoy rather than endless maintenance tasks. Keeping up with our patio sliding doors is extremely easy. The uPVC and aluminium materials we use are very simple to maintain. They are durable, so they won't tarnish with time. Additionally, you can design attractive doors that will complement the aesthetic of your Derby property for many years, thanks to our extensive customisation options.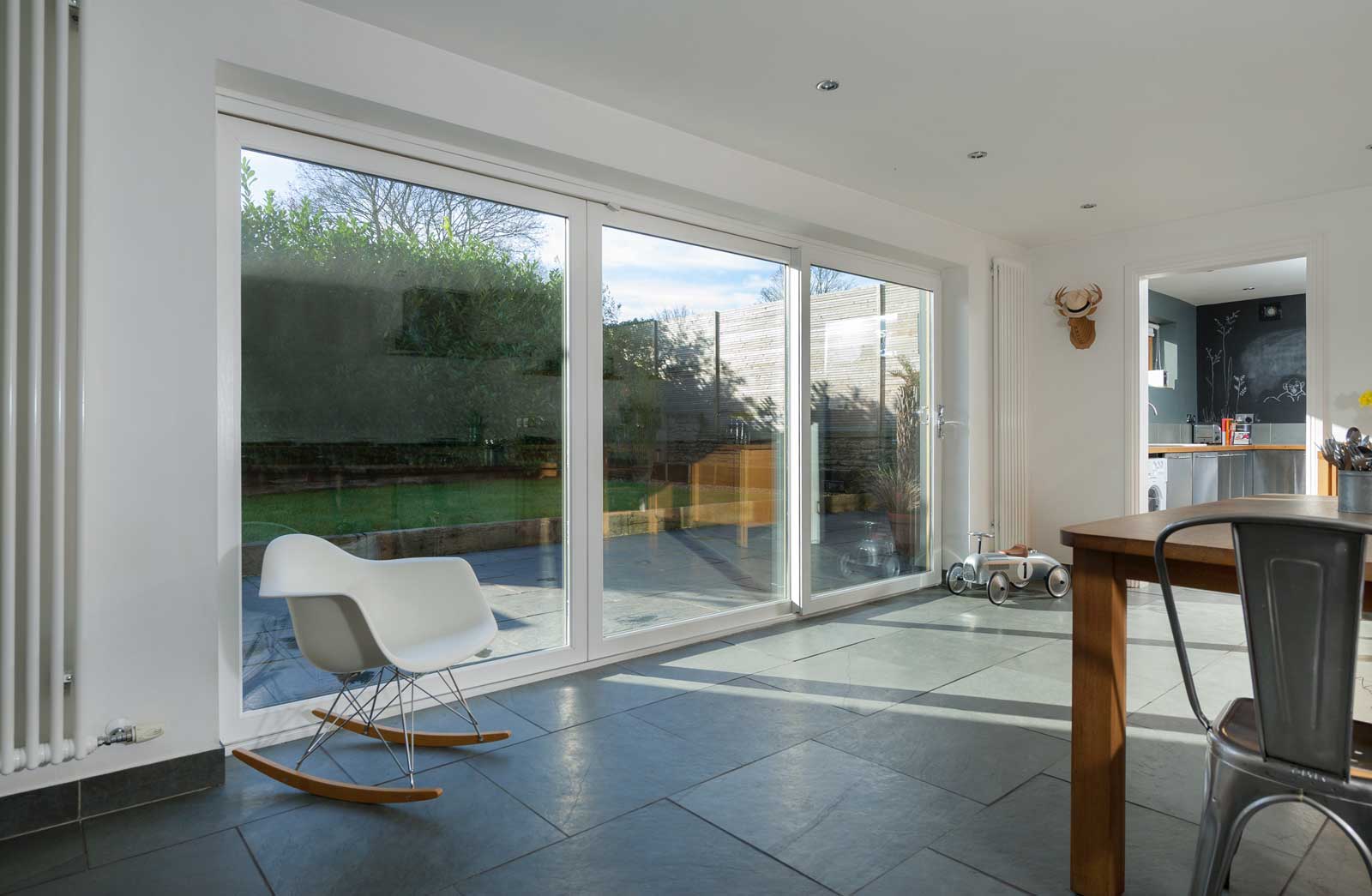 Energy Efficient
With our custom patio sliding doors, any Derby building can become more energy efficient. Our doors prevent chilly draughts from entering because they are made to measure and fit seamlessly in. Due to the double glazing, you will be able to reduce your gas costs. Any property would benefit greatly from double glazing since it ensures that a room remains warm through natural heat.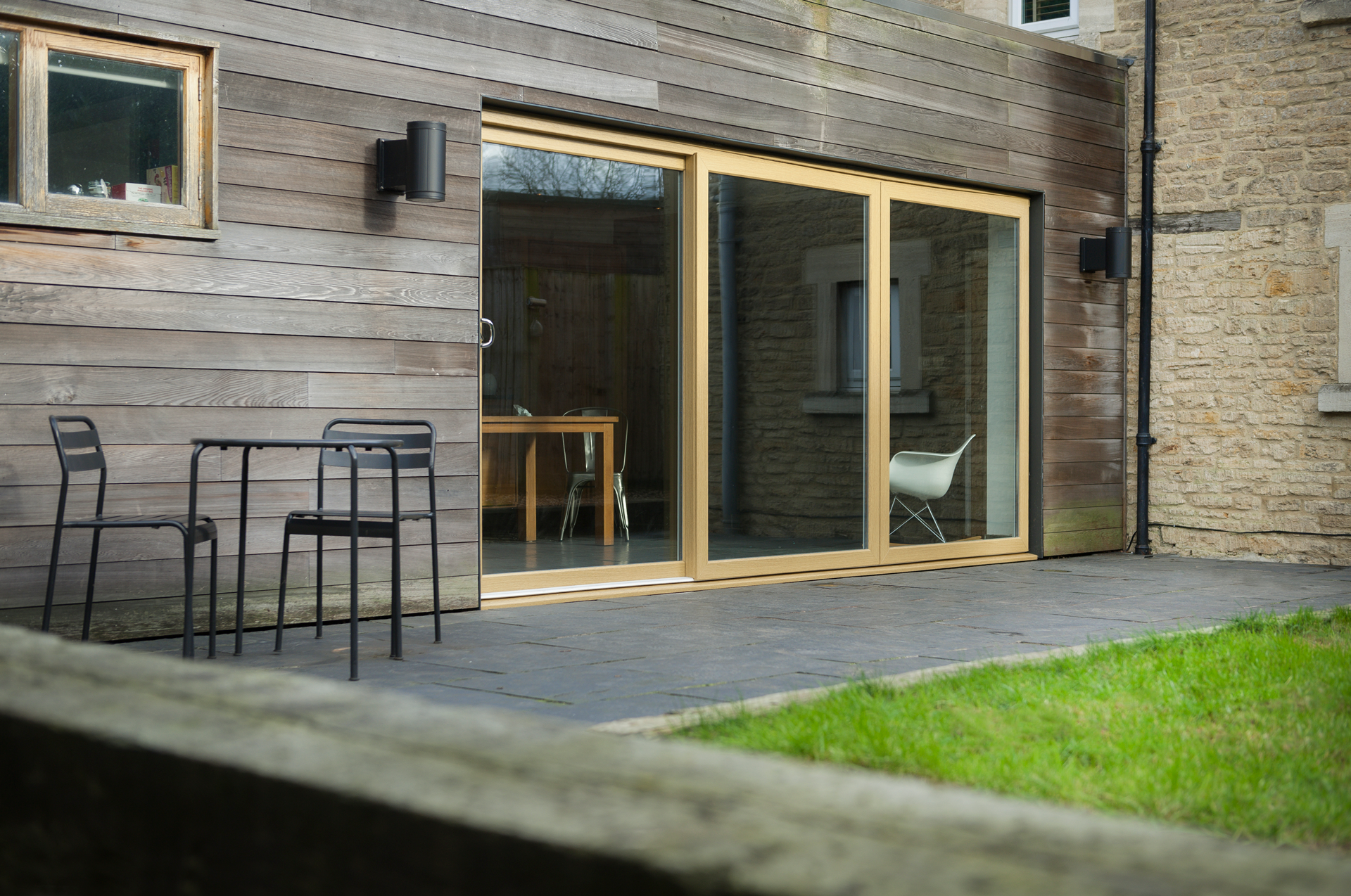 Customisable
With Patio Sliders by Deceuninck, you can pick from 2 panes, 3 central slider panes, 3 end slider panes, or even 4 panes to create the ideal configuration. You'll have more options when choosing our patio sliding doors for your Derby house than just the number of panes. We also provide a selection of colour schemes and woodgrain foils that can be used to emphasise the character and charm of the property.
Patio Sliding Door Prices Derby
With the help of our custom patio sliding doors, start enhancing your Derby project. They are easy to customise and can improve your home's appearance, security, and thermal efficiency. To contact us, either call 01249 816 969 or fill out our online form. Any help we can give, we'll be more than happy to do.
Contact Us
FAQs
Explore More
If you would like to get in touch with us, please call 01249 816 969 or alternatively, you can use our online contact form. We'll be happy to help you with any patio sliding door queries you have.
Are the doors wheelchair accessible?
The patio sliding doors are made accessible to wheelchair and pushchair users through a low threshold that can be included in the door.
What does PAS24 mean for Slider24+?
Explore More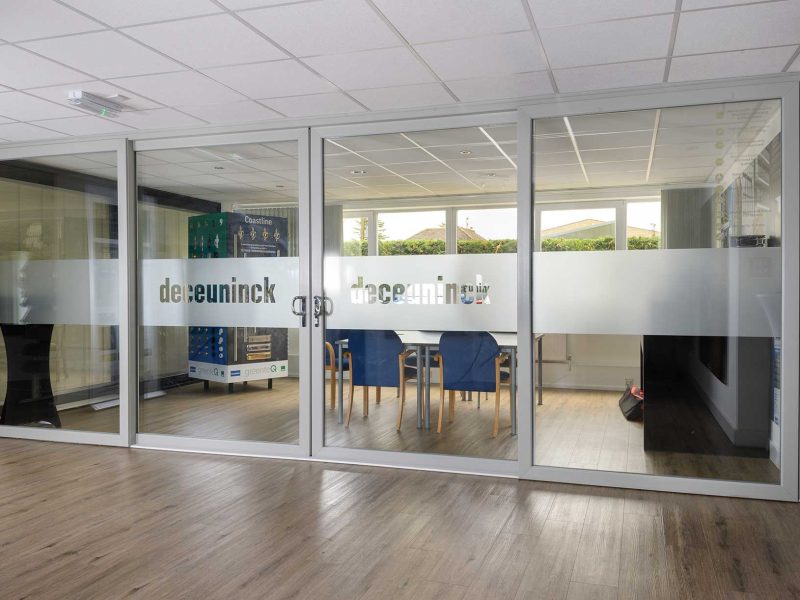 Aluminium Sliding Doors
Decalu88
Why Choose Patio Sliders by Deceuninck?
Patio Sliders by Deceuninck offers innovative design and energy efficiency to guarantee long-life performance. We provide the greatest variety for every home with our wide spectrum of colours. With lasting designs and easily customisable doors, we create the best aesthetic choice for patio sliders. Plus, with extra security and configurations, we think you'll love our stunning sliding doors as much as we do.
There are many reasons to choose Patio Sliders by Deceuninck. One of which is that we believe in creating an ethical brand and responsible company. It's part of why we've won the RoSPA Award and earned the Investors In People Silver accreditation. We invest in our workers to ensure that they have learning opportunities so that we're creating an environment of constant innovation.
That innovation shows. 2020 saw the construction industry faced with unprecedented circumstances, and our solution was investing in our new Luna R. This state of the art lamination machine makes it even easier for us to get the colours that you want. With lower lead times than ever before, Patio Sliders by Deceuninck overcame obstacles with flying colours. Nothing outperforms Deceuninck's sliding doors.