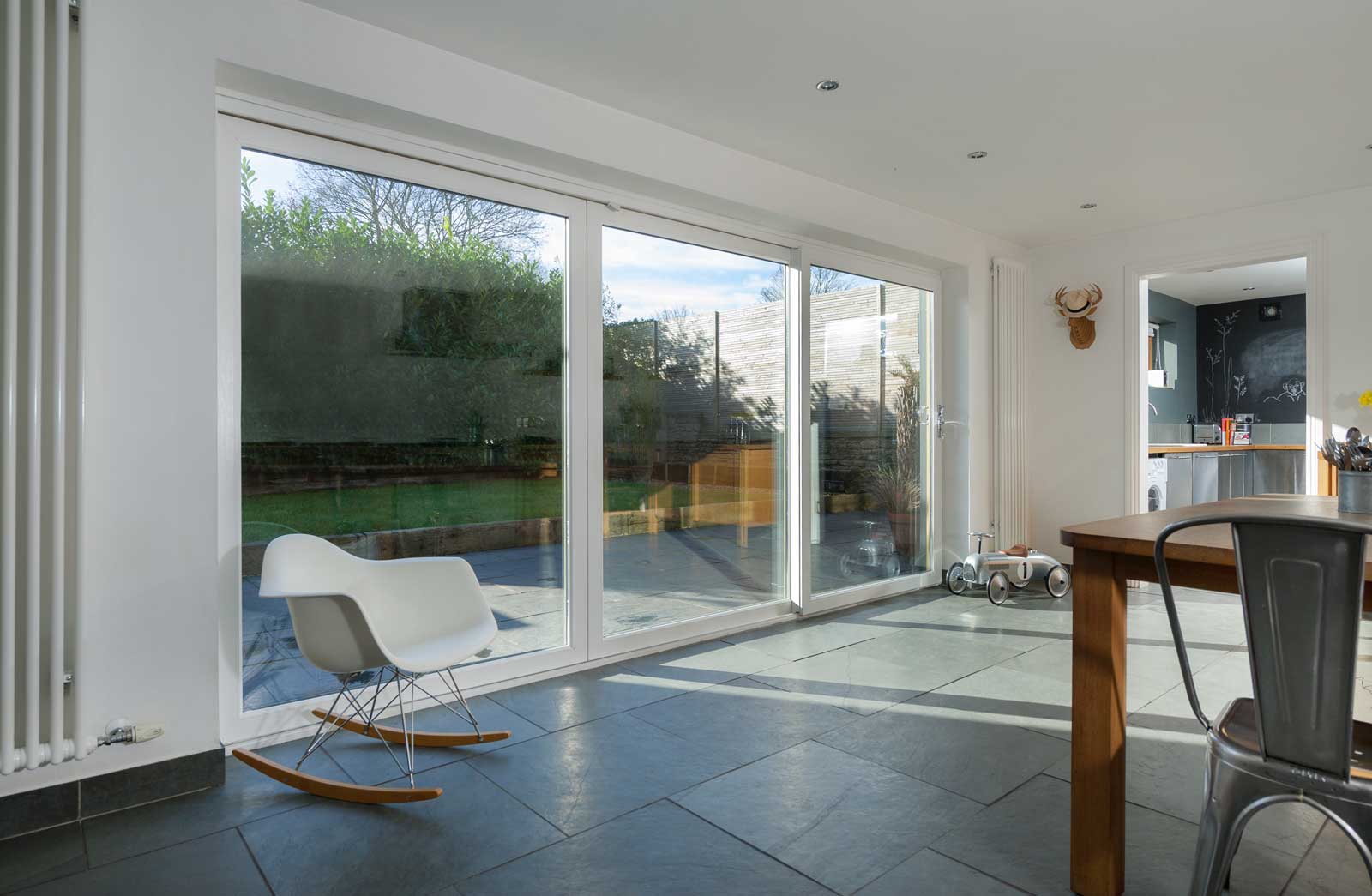 Patio Sliding Doors Oxford
Patio Sliding Doors
Oxford
Patio Sliders By Deceuninck supply and fabricate uPVC patio sliding doors to Oxford and the rest of the UK. Find out more about our range of industry-leading patio sliding doors below, or contact a fabricator via the link below!
Patio Sliding Doors Oxford
We proudly provide our Oxford customers with high-quality, efficient patio sliding doors. These patio sliding doors are designed to last decades without needing high-maintenance or replacement parts. 
Additionally, we also offer fantastic customisation options to make your uPVC patio sliding doors match almost any aesthetic. From a vast range of colours to the number of panes and hardware, you can design doors that are unique to you. Our colour range is possible thanks mainly to Luna R, industry-leading lamination technology available at our Calne facility.
If you live in a conservation area in Oxford, you'll be pleased to know that we can
also offer you a range of woodgrain foils that can hold up to the closest scrutiny. You'll be able to preserve your home's traditional style while having all the benefits that modern patio sliding doors provides.
Not only are our doors capable of fitting various styles, but they also come with ultra-secure locks and safety systems to ensure that customers' homes remain safe. We also have the option to upgrade to our PAS 24 kit, which can offer cutting-edge security.
Contact Patio Sliders today at 01249 816 969 to start designing your unique uPVC patio sliding doors.
Key Features

30 Colourways
A wide array of colours to choose from

PAS 24 Guaranteed
Certified for excellent security performance

Low Threshold
Easy disabled access

Weatherproof Construction
Robust materials can resist intense weather

Safe & Secure
Police Accreditations

Thermal Efficiency
Efficient glazing traps heat in the home
Start Selling Slider24
Are you a tradesperson looking for uPVC patio sliding doors? Then check out our free online tool to discover your nearest fabricator. After you contact us, we'll provide instructions for our schematics and technical specifications.
Find a Fabricator
Colours To Fit Any Oxford Home's Style
10 year manufacturer's guarantee
Matching accessories, ancillaries and trims
Both aluminium and uPVC options
All our uPVC patio sliding doors are available with our Heritage Colour Collection. The collection boasts a broad range of over 30 block colours and a selection of excellent woodgrain foils such as Rosewood, English Oak, and many more that can stand up to the closest scrutiny. So whether you live in a contemporary or conservation home in Oxford, you will find a colour to match your specifications.
Give us a call at 01249 816 969, and we'll be happy to discuss the colours we have available for our doors.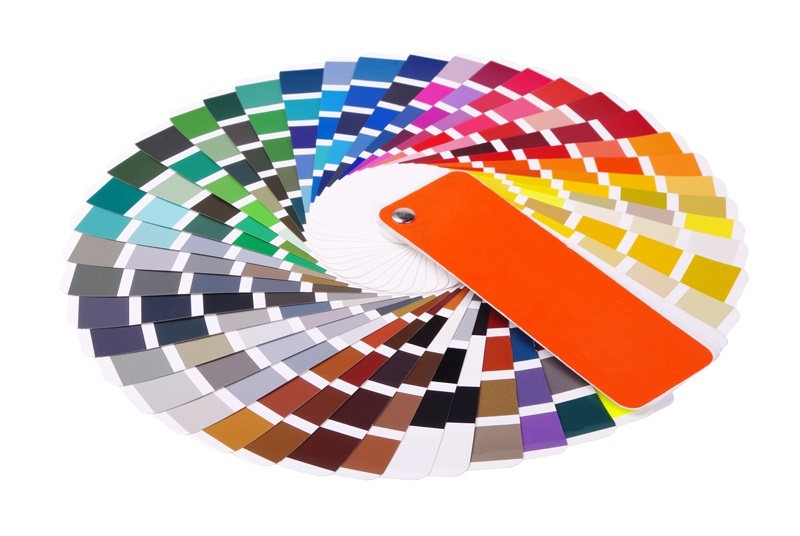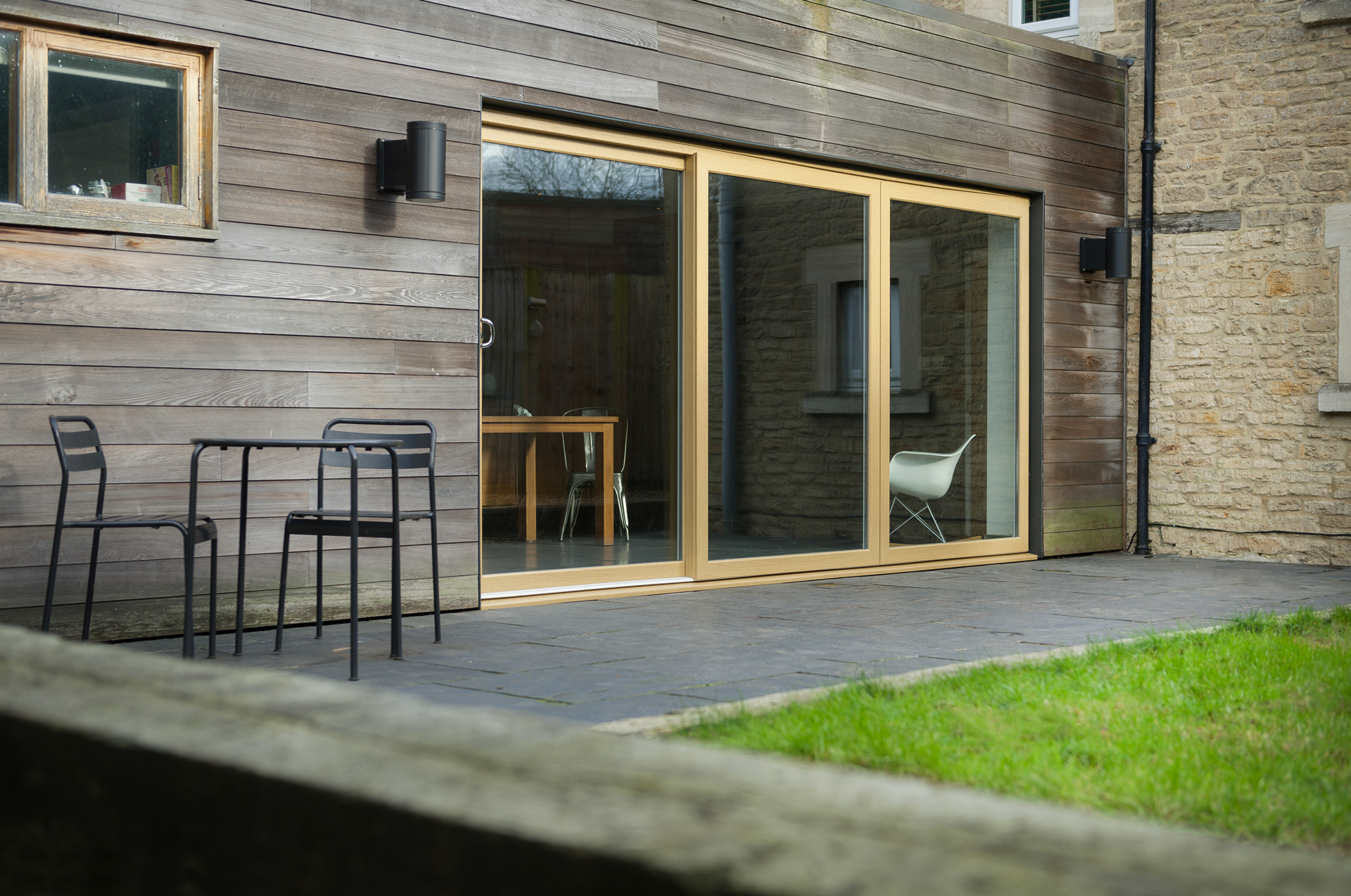 Weatherproof
Our patio sliding doors are built to withstand almost any weather conditions. The thick glazing with our doors traps air within the panes, which retains natural heat. You can potentially even see a reduction in energy bills as you can rely less on central heating throughout the year.
Furthermore, uPVC can resist warping and cracking much better than timber, meaning they won't sustain any damage after years of heavy rains and winds.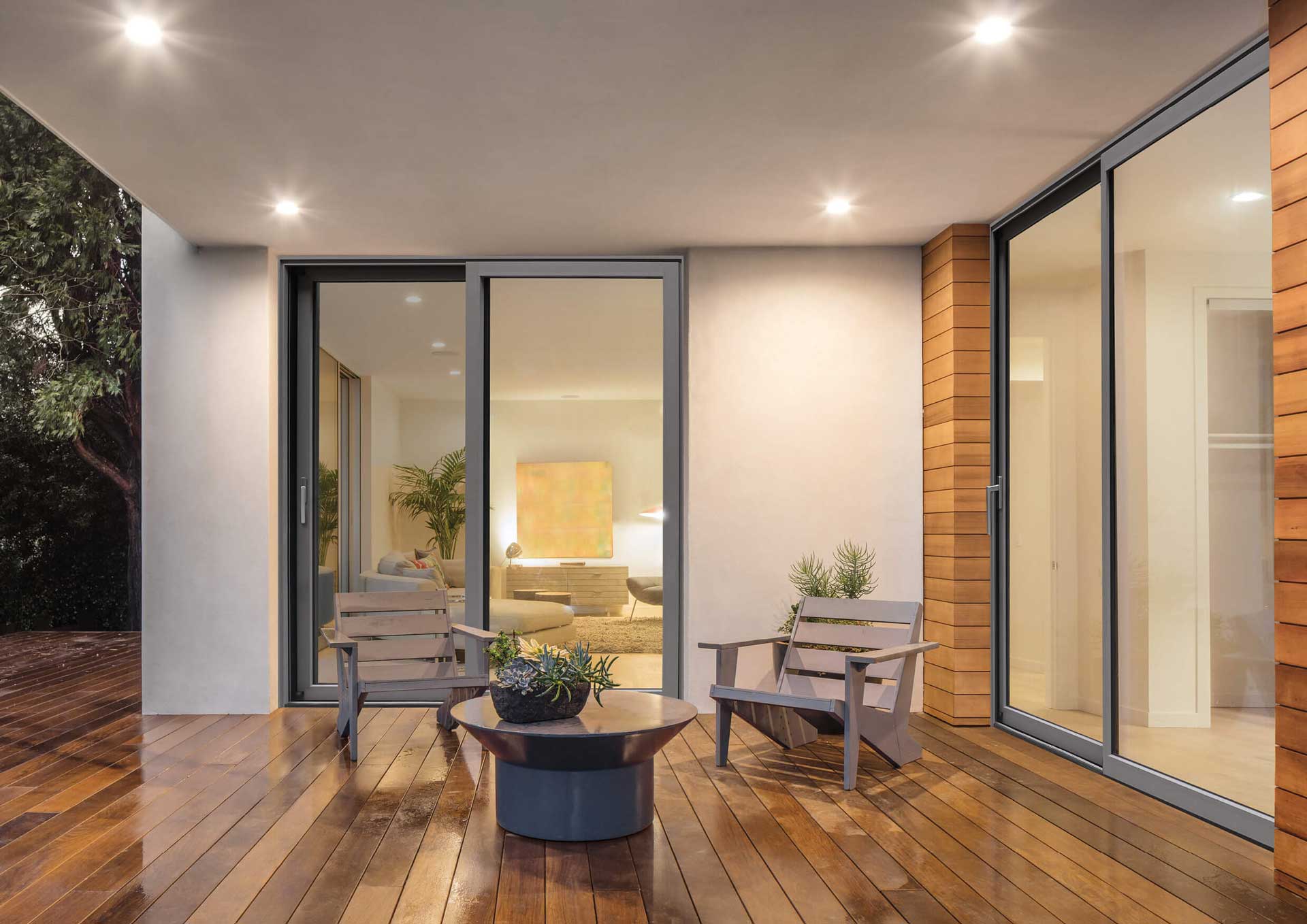 Natural Light
The strength and manufacturing process of uPVC frames allows us to design our patio sliding doors with slimmer profiles. Enjoy unobstructed outside views while letting gorgeous natural light flood your home. Thanks to uPVC's impressive resistance to warping, you won't have to compromise on structural integrity either.
Additionally, with more space for our glazing, you can have a much easier job maintaining and cleaning your doors. All it takes is the occasional wipe-down with a soapy sponge to keep your doors looking good as new.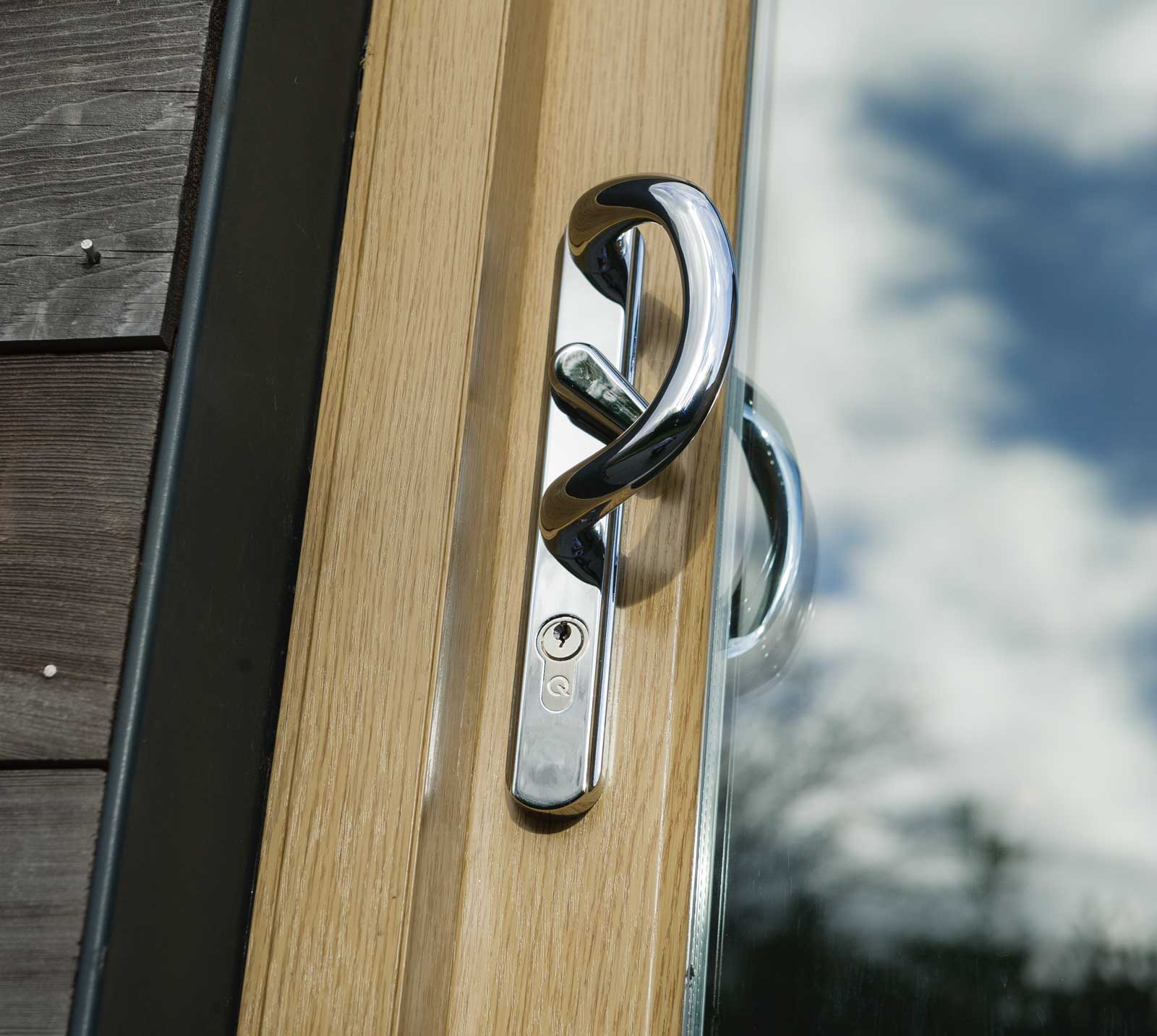 Safe & Secure
All our Slider24 patio sliding doors come standard with six-point locks, so you can rest assured that your home will remain safe with cutting-edge security. We can offer a bi-directional hook throw to prevent jemmying if you require even more bespoke protection.
Here at Patio Sliders, we also provide our PAS 24 Corner Drive and Kepp upgrade kit for even more safety. The kit comes with an anti-lift device and a 12-point locking system to give your property unmatched security against intruders. These kits can withstand everything from mechanical manipulation to hard impacts from objects like crowbars and baseball bats.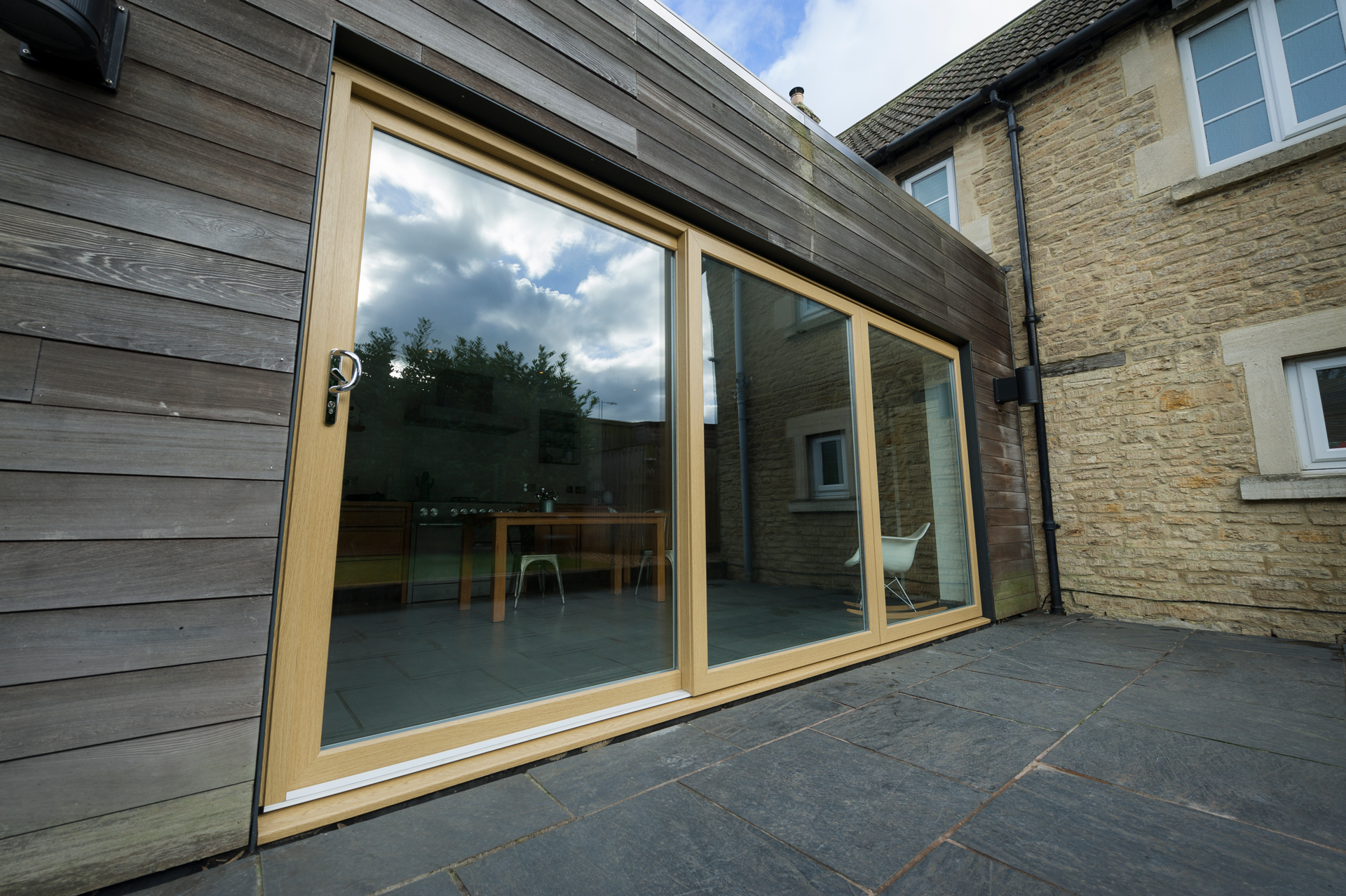 Low Threshold
Make a home easily accessible to wheelchair and pushchair uses with patio sliding doors that can feature a low threshold. Tripping hazards can be a severe issue for those with limited mobility or young children, which is why no matter how you style your uPVC sliding doors, we can always offer this easy access threshold design.
Plus, you can expect your thresholds to be Document M compliant, and a low threshold can even increase your property value. 
uPVC Patio Sliding Doors Prices Oxford
If you live within the Oxford area and are interested in our uPVC patio sliding doors, use our online tool to find a fabricator today. It's easy to use and can get you in touch with a registered local fabricator for our Deceuninck uPVC patio sliding doors.
Patio Sliders by Deceuninck believes in responsible, sustainable business practices. This is why we've won the RoSPA Award and earned the Investors In People Silver accreditation. 
If you'd like to learn more about our range of products and the services we can offer you, contact us today at 01249 816 969. Or, if you're ready to start designing your doors for your next project, find your local fabricator today. 
Contact Us
FAQs
Explore More
How should I contact you?
You can get in contact with us via our number at 01249 816969, or you can fill out our contact form here.
How do I maintain my sliding doors?
These patio sliding doors can be extremely easy to maintain. All you should need to do is clean them occasionally with a wet cloth or sponge to keep them free from dirt or grim.
What does PAS24 stand for?
Explore More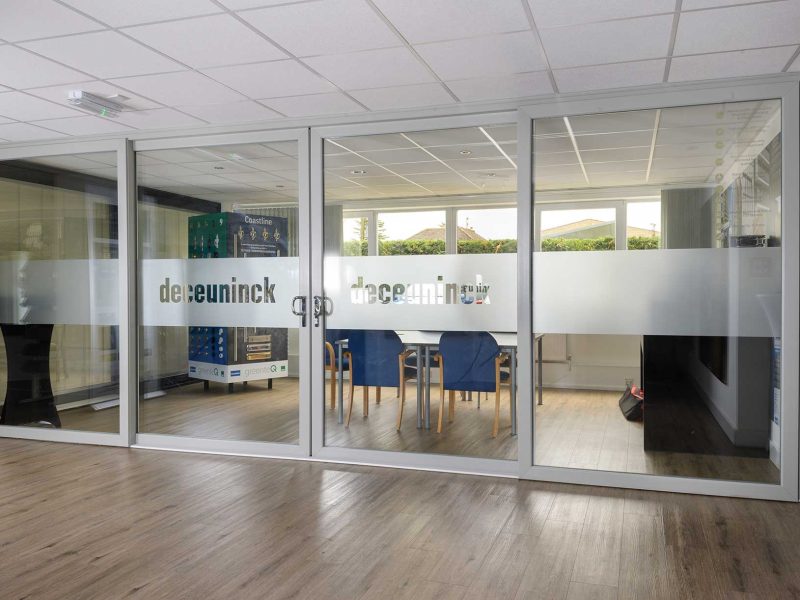 Aluminium Sliding Doors
Decalu88
Why Choose Patio Sliders by Deceuninck?
Patio Sliders by Deceuninck offers innovative design and energy efficiency to guarantee long-life performance. We provide the greatest variety for every home with our wide spectrum of colours. With lasting designs and easily customisable doors, we create the best aesthetic choice for patio sliders. Plus, with extra security and configurations, we think you'll love our stunning sliding doors as much as we do.
There are many reasons to choose Patio Sliders by Deceuninck. One of which is that we believe in creating an ethical brand and responsible company. It's part of why we've won the RoSPA Award and earned the Investors In People Silver accreditation. We invest in our workers to ensure that they have learning opportunities so that we're creating an environment of constant innovation.
That innovation shows. 2020 saw the construction industry faced with unprecedented circumstances, and our solution was investing in our new Luna R. This state of the art lamination machine makes it even easier for us to get the colours that you want. With lower lead times than ever before, Patio Sliders by Deceuninck overcame obstacles with flying colours. Nothing outperforms Deceuninck's sliding doors.