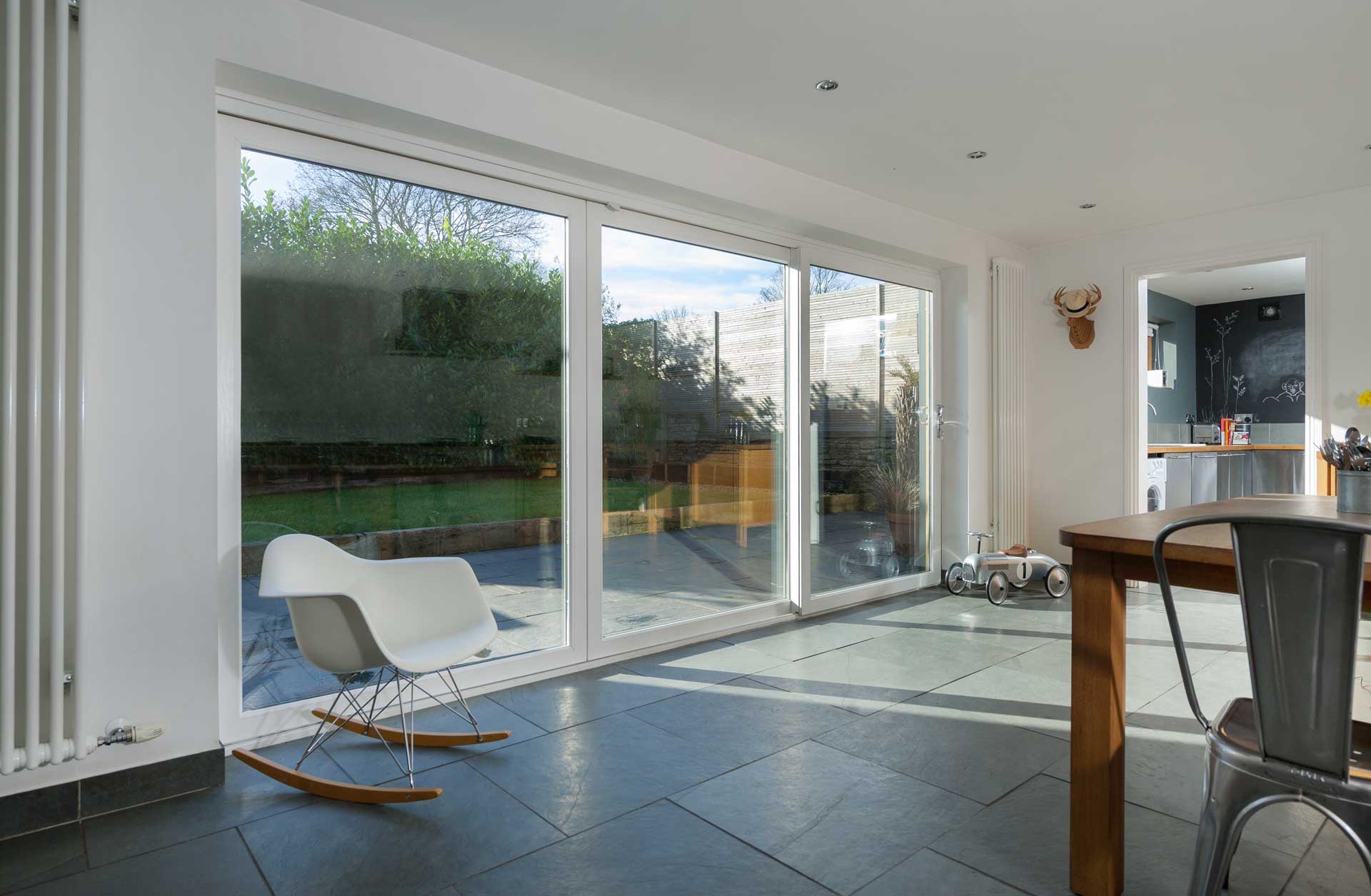 Security With Style
uPVC Sliding Doors Newcastle
Deceuninck is a premiere fabricator of uPVC sliding doors. We supply to Newcastle Upon Tyne and nationally. Learn more about our sliding doors or find an installer today.
Outstanding Newcastle uPVC Sliding Doors
Buying new uPVC sliding doors is an investment. Which is why we believe in making some things simple. It might be hard to choose from all of our colour options, but it's not hard to choose a leader in thermal efficiency, security and accessibility options.
Ensuring that Newcastle properties are thermally efficient is a big motivator. So when homeowners are facing long and dark winter months, patio sliders by Deceuninck can help bring in natural light. Light improves the mood, health and general wellbeing of end users. It's part of why we like to think uPVC sliding doors can brighten your day.
When choosing Deceuninck, you aren't just getting great uPVC sliding doors. You're getting a great company. We believe in expanding and supporting our British facilities, which is why we've won the Investors In People silver accreditation and RoSPA award.
These small accolades add up to a larger company message: that we believe in innovation, growth and our workers. Choose patio sliders by Deceuninck. We offer so much more.
Key Features

Classic & Modern Colours
30 Colourways from Stock

Impressive Water Resistance
Resists staining & warping

Fantastic Energy Ratings
A+ Rating (Double Glazed)

Lowered Threshold
Disabled access and easy mobility

Secured by Design
Better security performance

Coordinated Appeal
Suites with the heritage line
Start Selling Slider24
If you are a Newcastle tradesperson looking for patio sliders by Deceuninck, use our helpful online tool. We can offer you uPVC sliding door installation guides and more. In the meantime, you can look through our brochures for technical information and schematics.
Find a Fabricator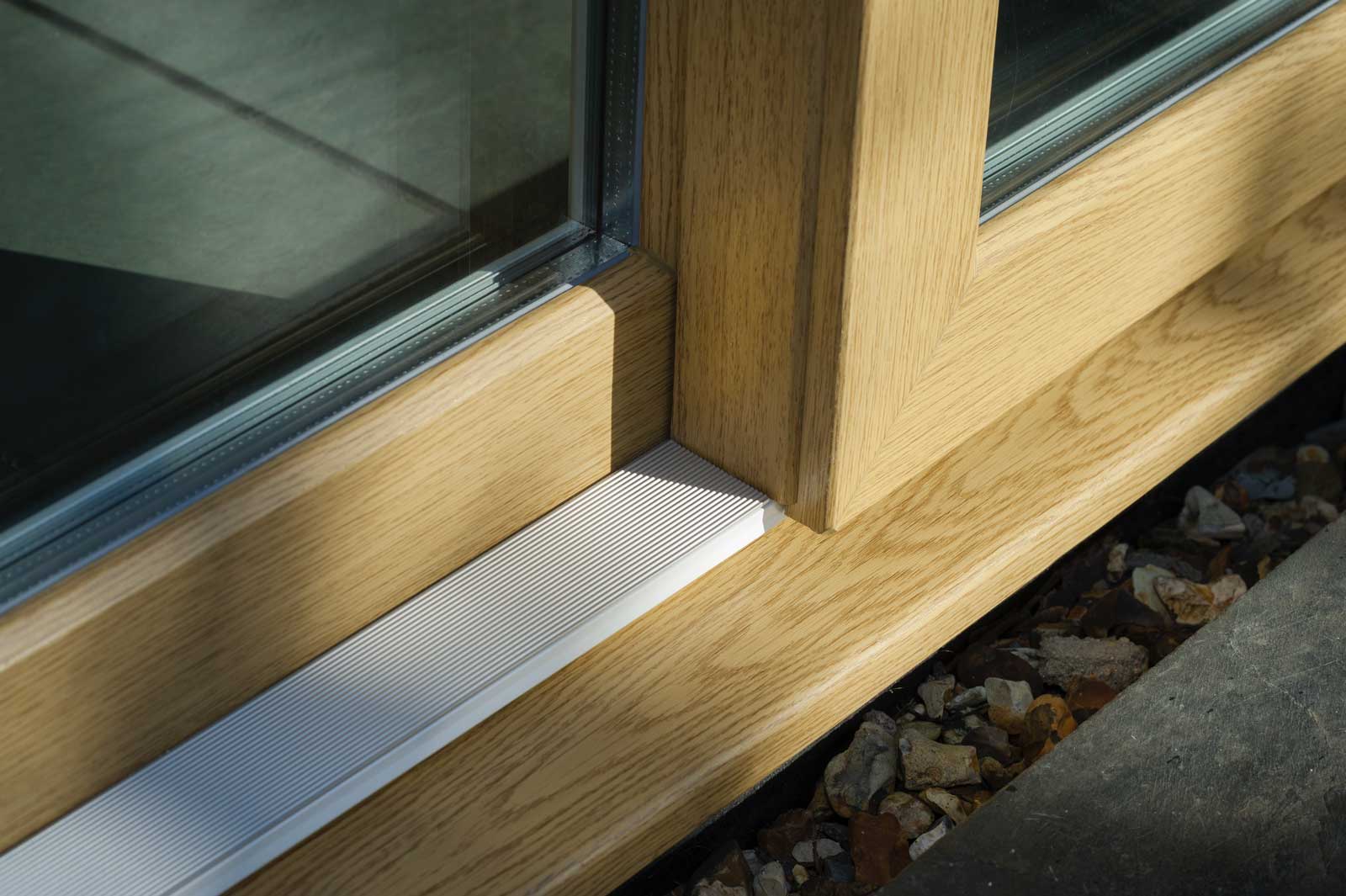 A Stunning Range of Colours
Damp, Draught & Warp Resistant
10 Year Manufacturer's Guarantee
We believe in helping Newcastle homeowners put together the perfect colour palette for their home. Whether you're looking for colours for a period or contemporary home, Deceuninck is there to help. Look through our Heritage colour collection for a unique range of premium colours.
With our new lamination technology we can offer 30 colourways from stock. Look at our Smooth Anthracite Grey, Black Ash, Rosewood and more! We also have dual colour options with white interiors and more. When you look through our brochures, you'll better understand our colours for uPVC sliding doors and how best to match them to Newcastle properties.
Document M Compliant Sliding Doors
We like to think we can anticipate users needs. Which is why we try to offer accessible options. With the Slider24, Deceuninck offers lowered thresholds for uPVC sliding doors. That way, users with low mobility don't have to worry about tripping hazards. It just makes sense.
With our Pembroke Invincible Handle Set, the longer lever can ease use. It's designed for our Invincible cylinder and now comes in White, Black, Chrome and Graphite. Make it easier for Newcastle homeowners when you choose these uPVC sliding doors. Look through our two, three and four pane options.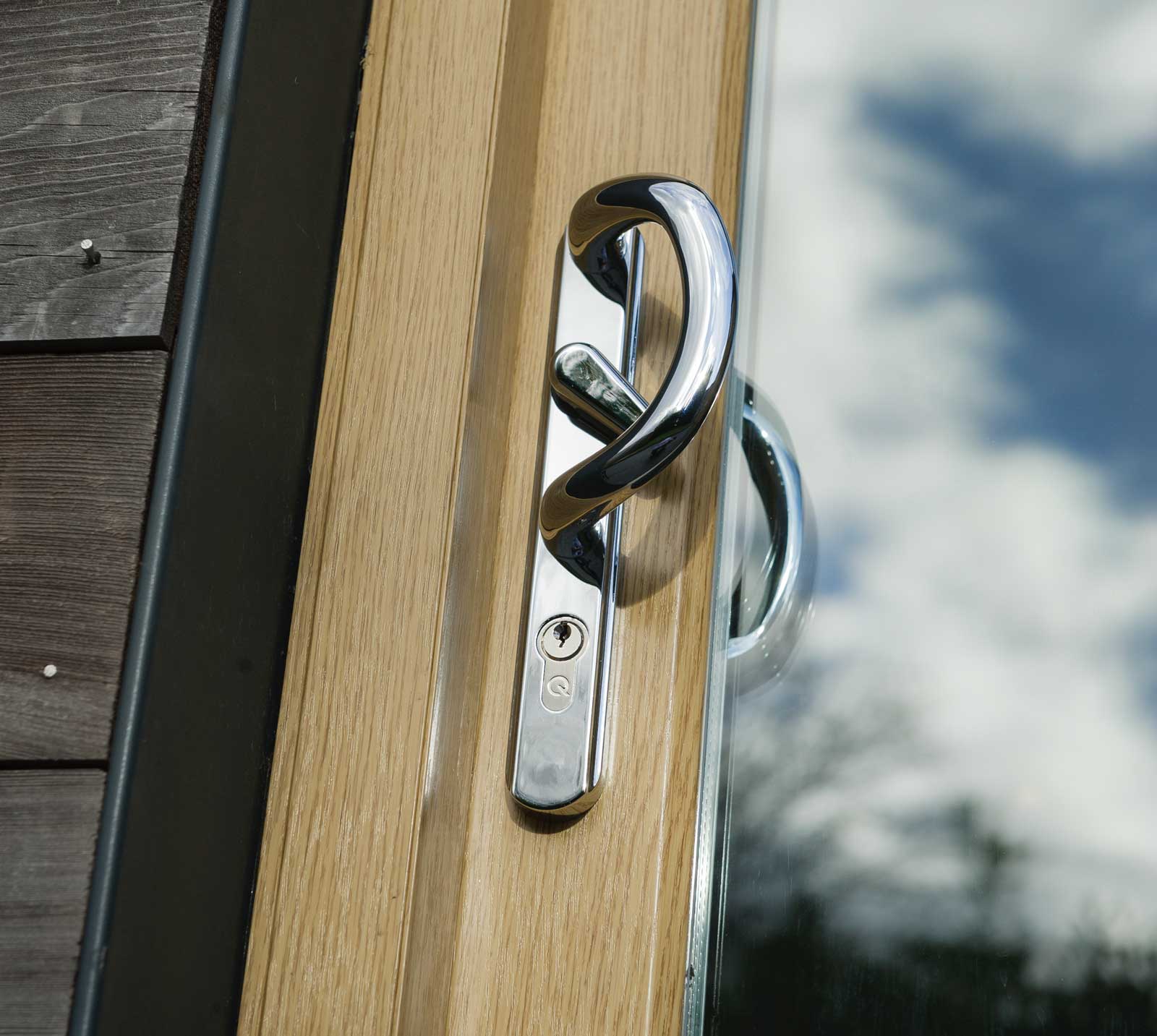 Superior Protection for Sliding Doors
At Deceuninck, we make sure that each of our uPVC sliding doors comes with a six point locking mechanism and a bi directional hook throw to protect against jemmying. Furthermore, let's talk about locks.
With our 'Invincible' cylinder, these uPVC sliding doors have six hardened high security pins and five times more metal than a standard lock. This protects against bumping, picking and drilling. Our lock has been independently tested and meets the approval of Kitemark and Secured by Design.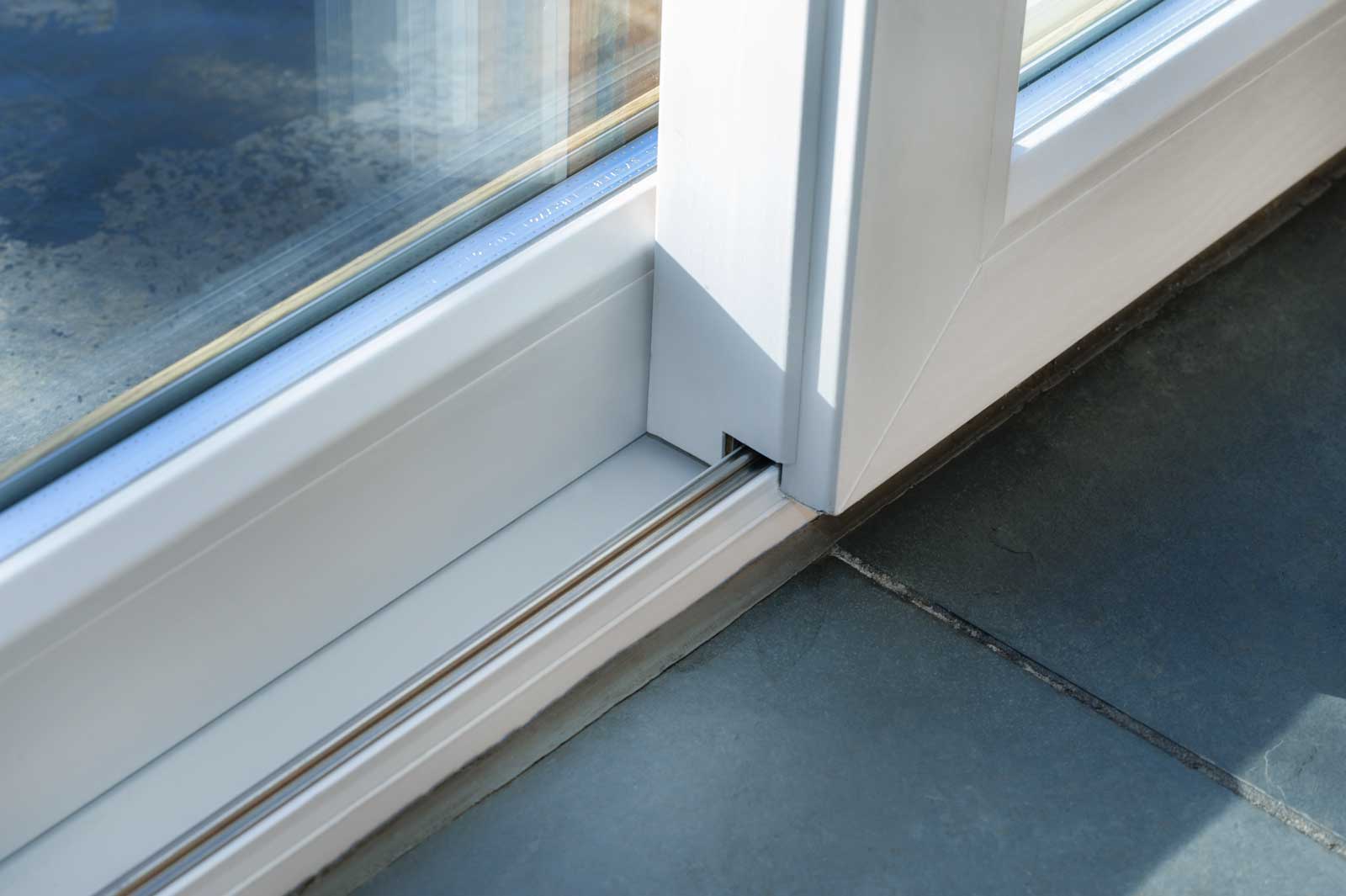 Greater Energy Efficiency
No one wants condensation. In order to make sure that Newcastle homes have the best insulation, we offer double and triple glazing (28mm or 36mm). Plus, we offer great 'thermal break' technology. With argon filled gas chambers, these uPVC sliding doors can reduce heat transfer.
That's probably why we can offer U-values as low as 1.0 W/m2K. Not to mention that these uPVC sliding doors can improve a home's WER to A+. Investing in the future isn't a hard choice with energy ratings that great. It's the smart choice.
Find an Installer
Newcastle homeowners looking for patio sliders by Deceuninck should use our helpful online tool. We'll be able to connect you to a registered Deceuninck installer so that you get great customer service and a high quality installation of uPVC sliding doors.
Find an Installer
Why Choose Patio Sliders by Deceuninck?
Patio Sliders by Deceuninck offers innovative design and energy efficiency to guarantee long-life performance. We provide the greatest variety for every home with our wide spectrum of colours. With lasting designs and easily customisable doors, we create the best aesthetic choice for patio sliders. Plus, with extra security and configurations, we think you'll love our stunning sliding doors as much as we do.
There are many reasons to choose Patio Sliders by Deceuninck. One of which is that we believe in creating an ethical brand and responsible company. It's part of why we've won the RoSPA Award and earned the Investors In People Silver accreditation. We invest in our workers to ensure that they have learning opportunities so that we're creating an environment of constant innovation.
That innovation shows. 2020 saw the construction industry faced with unprecedented circumstances, and our solution was investing in our new Luna R. This state of the art lamination machine makes it even easier for us to get the colours that you want. With lower lead times than ever before, Patio Sliders by Deceuninck overcame obstacles with flying colours. Nothing outperforms Deceuninck's sliding doors.
FAQs
Explore More
How much do uPVC sliding doors cost?
When should I replace uPVC sliding doors?
Look for some tell tale signs of wear and tear, like:
• Draughts
• Worn weatherstripping
• Condensation or fogging
• Sticky or heavy panes
Maintaining your uPVC sliding doors is important by cleaning the tracks regularly. You also want to lubricate the locking mechanism with the appropriate powder. Try not to use bleach or ammonia on your uPVC. All you need is soap and water.
What is the weather rating of these sliding doors?
Our patio doors are weather tested to rigorous British standards and have achieved ratings of:
• Air permeability Class A4 / Rating 600 Pa
• Water tightness Class E8A / Rating 450 Pa*
• Wind Resistance Class A3/ Rating 1200 Pa
*The lowered threshold option achieves a water tightness class of E5A/Rating 200 Pa
Explore More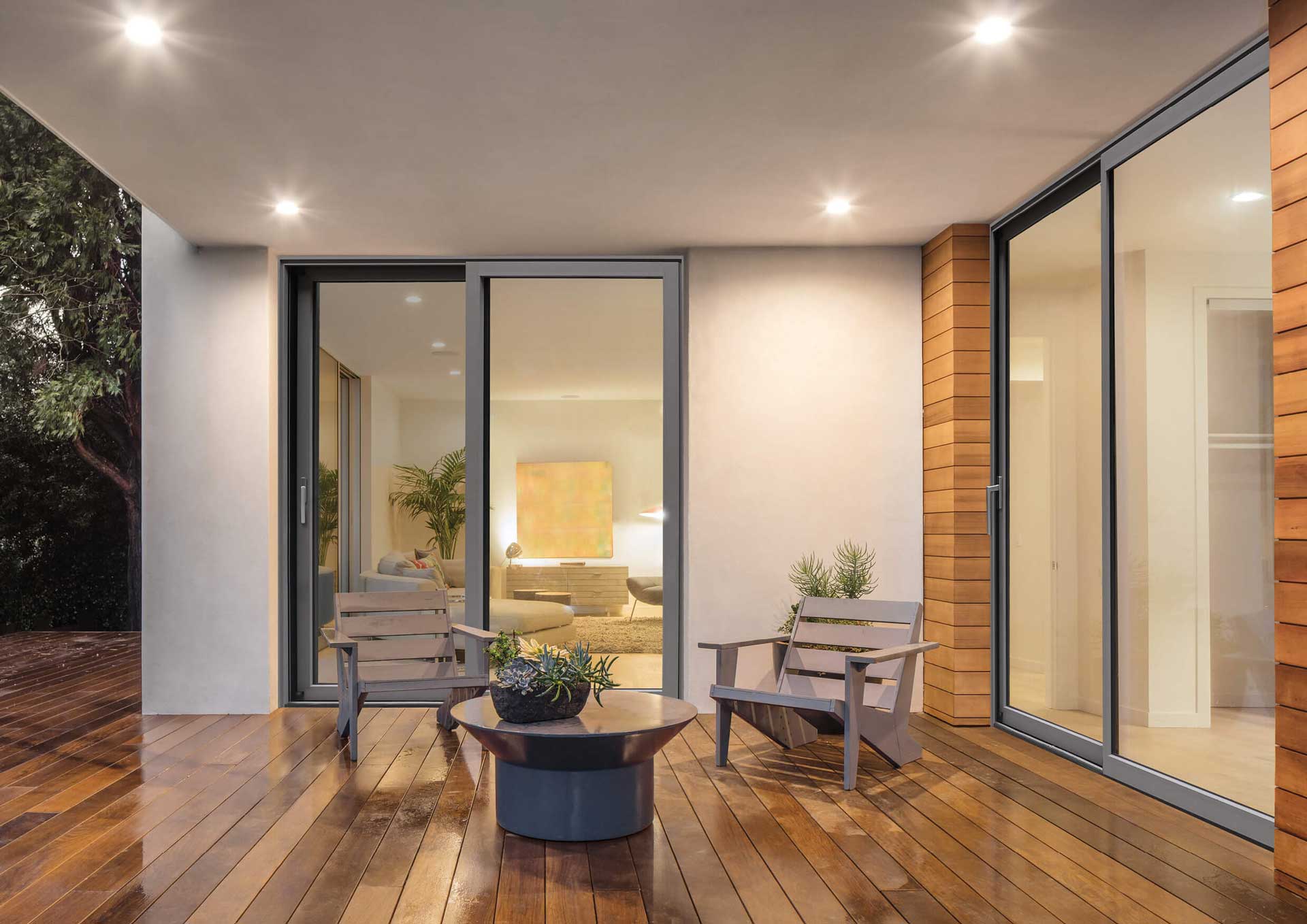 Aluminium Sliding Doors
Decalu88