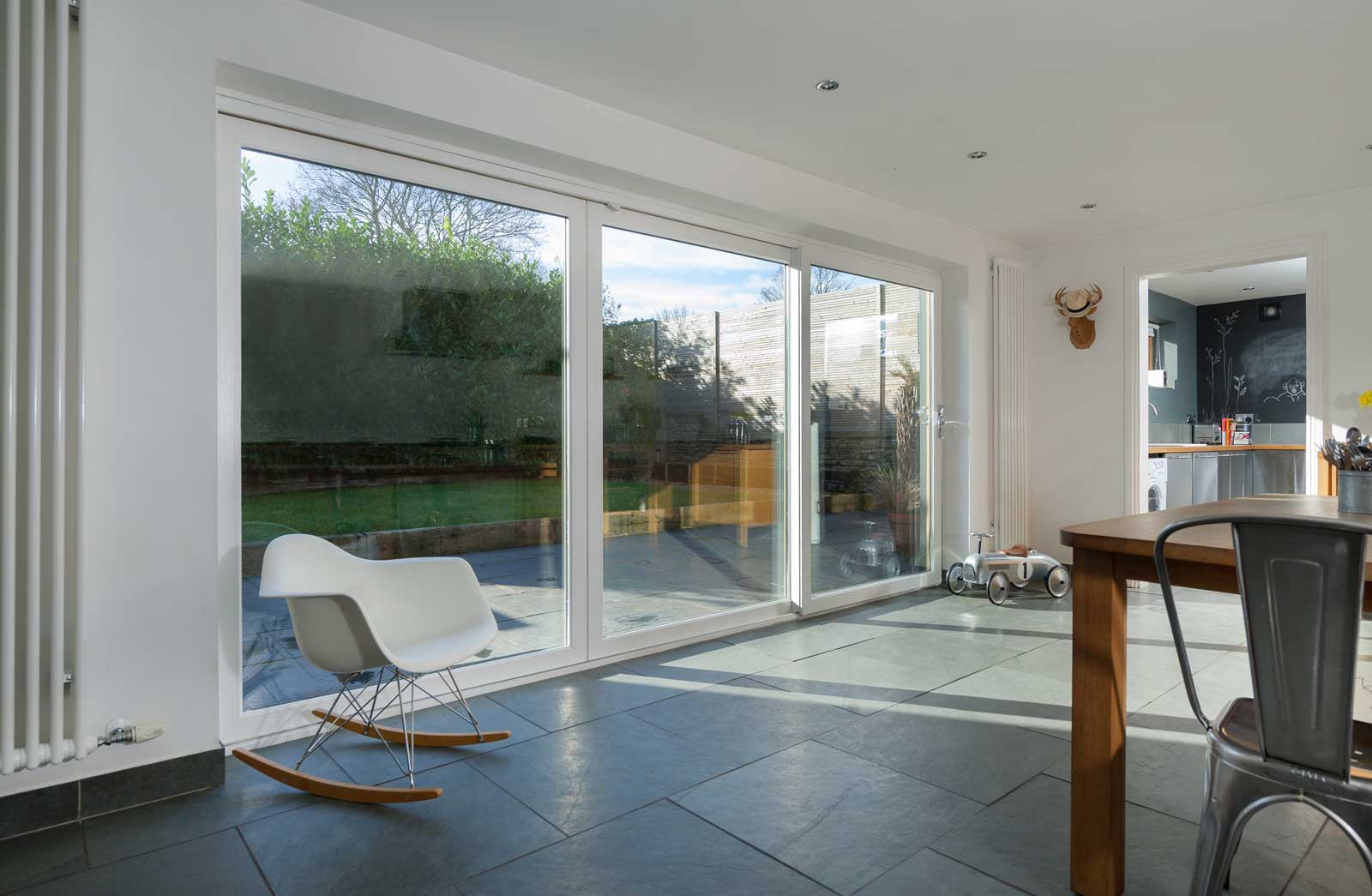 Patio Sliding Doors
Patio Sliding Doors
Sheffield
Upgrade your Sheffield property today with our patio sliding doors.
Patio Sliding Doors Sheffield
We're manufacturers and suppliers of market leading patio sliding doors for any Sheffield property. Thanks to our extensive research and attention to detail, we're able to provide doors which are strong, sustainable, stylish and secure. Whatever you're looking for, we're sure to have exactly what you need.
Here at Patio Sliders by Deceuninck, we pride ourselves on our adaptability. With a vast range of different colours, you can find the perfect addition to your interior space with us. Furthermore, we have expertise in constructing both uPVC and aluminium sliding patio doors, giving you further choice for your Sheffield home.
You may wish for a bespoke, elegant space that impresses guests and neighbours, which is why we're dedicated to delivering the highest quality products to our customers. We'll bring you into the project from day one, working to deliver your vision for our patio sliding doors. Enhance your home with us.
Our doors are not just stylish; they're practical as well. These models are low maintenance and accessible, built to demand as little from you as possible in their usage. Keep reading to learn more about what our patio sliding doors can do for you.
Key Features

No. 1 For Colour
30+ Colourways from Stock

Ultra Secure
Security Enhanced Performance

Outstanding Weather Performance

Best Energy Rating
A+ Rating (Double Glazed)

Low Threshold
Disabled access and easy mobility

Suites with Heritage 2800 Windows
Selling Market Leading Patio Sliding Doors
Looking to stock our patio sliding doors for your trade? We'll provide you with a free, competitive quote, and you'll also get installation guides if you need them.  Get in touch!
We can offer low lead times to any Sheffield installers as a leading supplier of patio sliding doors.
Find a Fabricator
Over 30 colourways to choose from
Aluminium options available
10 year manufacturer's guarantee
Matching ancillaries and trims
Stunning 'woodlike' finishes
A great example of the unique versatility we offer is our extensive colour palette of over 30 different colours for your next patio sliding doors project. These colours are all kept in a routinely restored stock, ensuring that your chosen colour will be available as soon as you're ready.
Whether you choose uPVC or Aluminium for your doors, you'll have a selection of which colour best compliments the aesthetics of your Sheffield property. Or if you'd prefer, we also offer woodgrain finishes to mimic the appearance of a timber door with all the benefits of our key materials.
As the space that connects the inside of your home with the outside, you need the perfect patio sliding doors to suit both the interior and exterior space. Our team are more than happy to offer advice and recommendations to help you determine the best model for your house.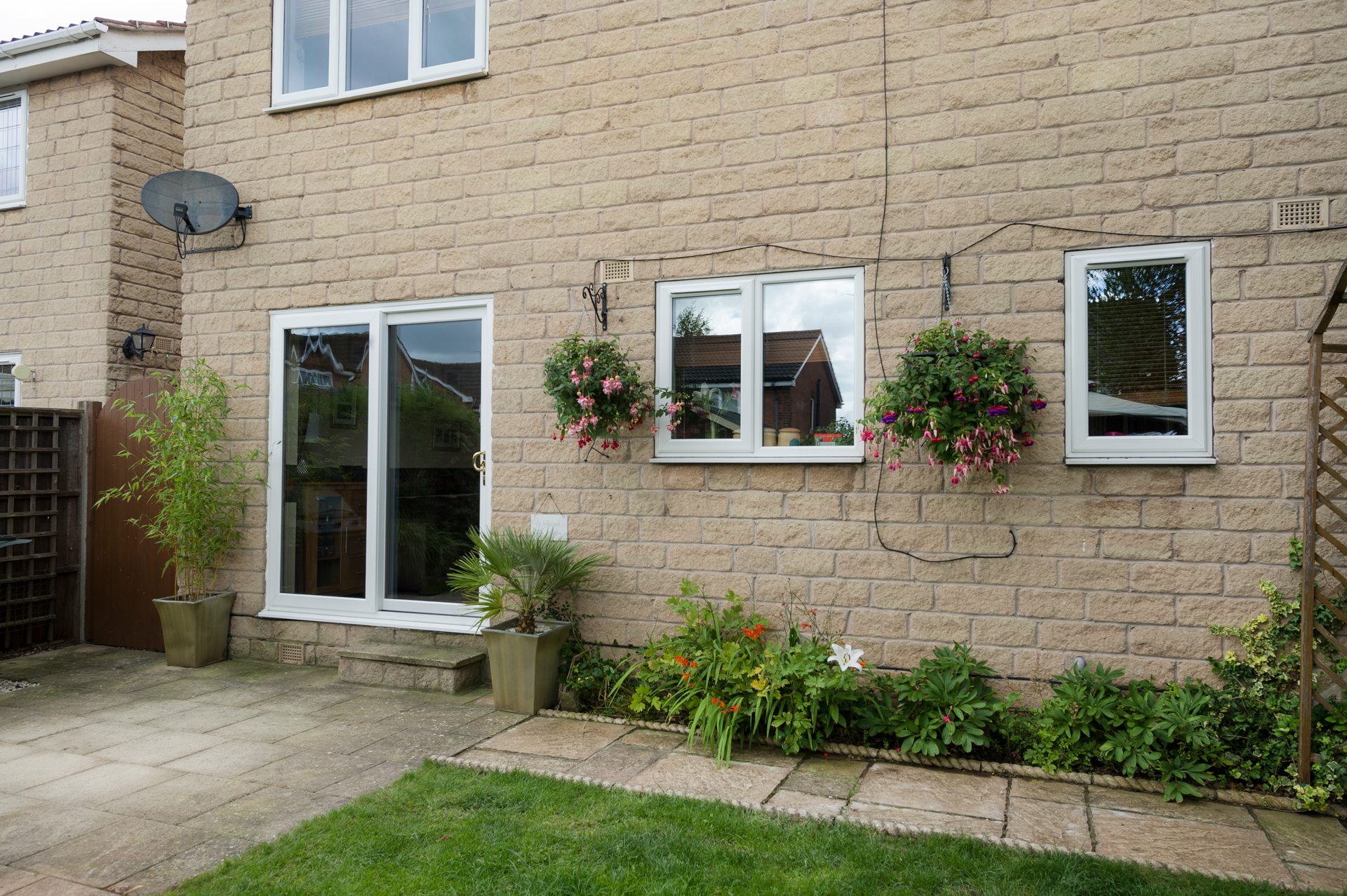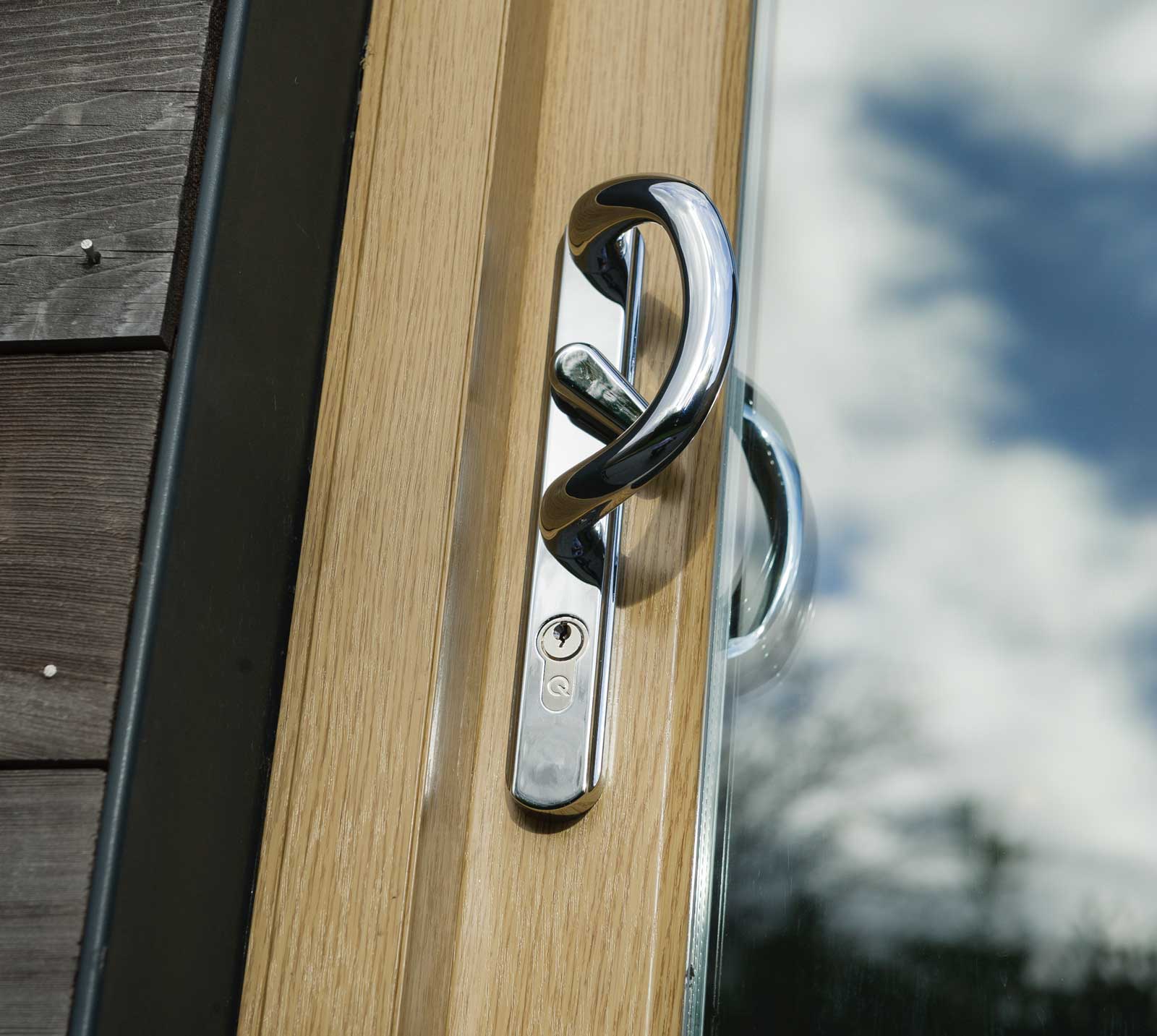 Energy Efficient
Heating bills for properties which aren't thermally efficient can reach considerable heights. With our double glazed patio sliding doors, we utilise the latest developments in engineering and technology to provide stellar insulation.
No matter the weather outside, you won't have to worry about loss of warmth in your Sheffield property. Our products are both efficient and cost effective.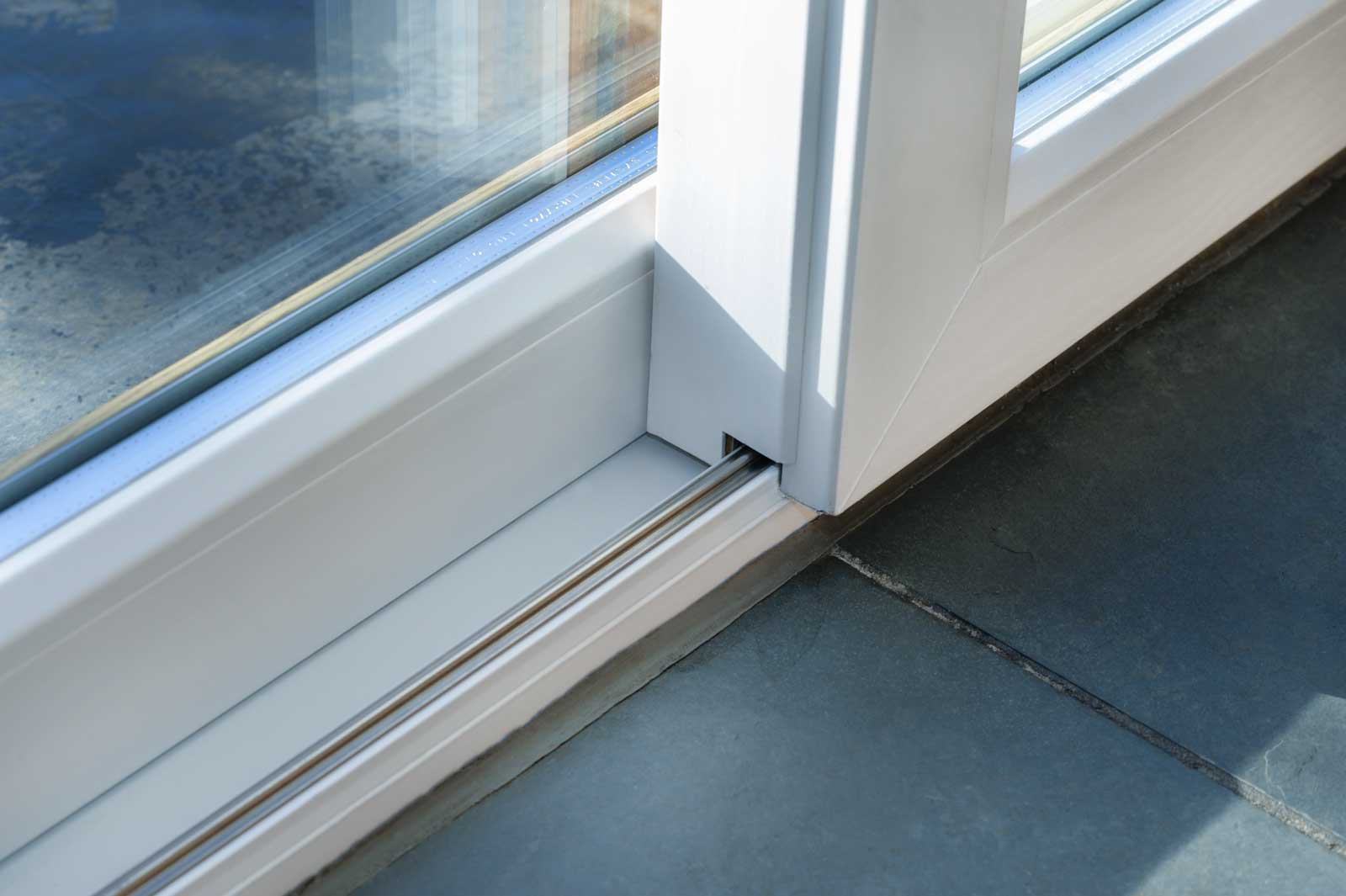 Versatility
We know that your Sheffield home is unique and has its own needs and requirements. Whatever the dimensions you require, we're confident in our ability to adapt our designs to your configurations. We can offer 2, 3 or 4 panes with our doors, and will always consider your space during the planning process.
With decades of experience in the industry, we know exactly how to avoid awkward mistakes when installing these types of patio sliding doors. Get doors you can be proud of.
Long Lasting and Durable
Unlike other traditional materials, our uPVC and aluminium doors can stay functional and bespoke for decades. We build all our products with longevity in mind, so you won't have to worry about replacing your Sheffield home's patio sliding doors for a very long time.
Keeping these doors in prime condition won't take much; occasional wiping with a damp cloth will be enough. Low-maintenance is one of the key benefits of our models.
High Standards for Safety
Keeping your property safe is always a priority, which is why our patio sliding doors are fitted with a state of the art multipoint locking system. This enhances the security of the door, lending strength to the frame and withstanding modern burglary techniques.
Our Slider24+ range is PAS24 certified, and has been tested thoroughly.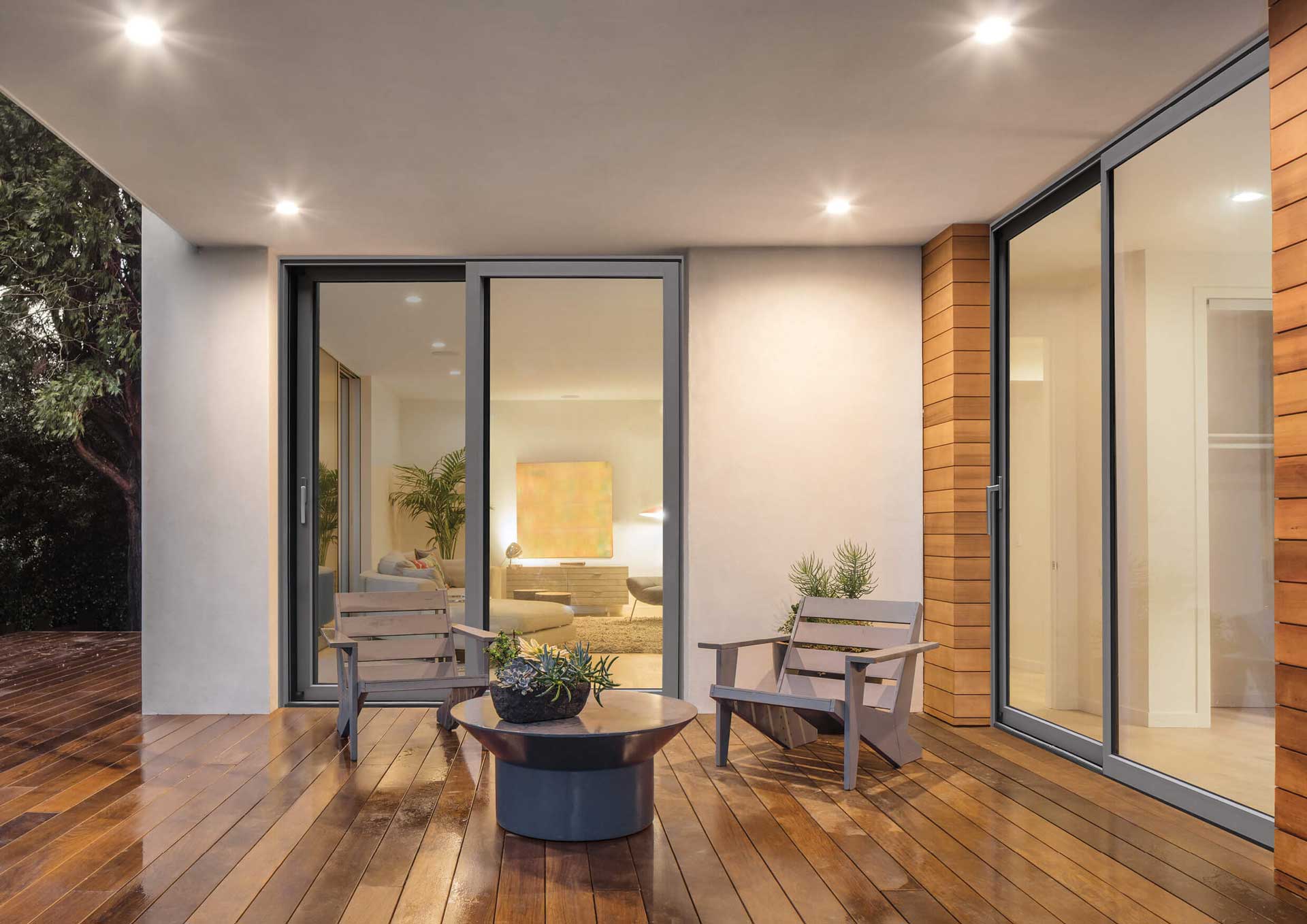 Sustainability
More and more customers are expressing their concerns over the environmental impact of their home improvements. At Patio Sliders by Deceuninck this is an issue we care deeply about.
Our doors are manufactured fully with sustainable materials, and are recyclable when they eventually need to be replaced. Invest in the environment with us.
Patio Sliding Door Prices Sheffield
Ready to improve your Sheffield home with our patio sliding doors? Our friendly team is ready for you to contact us today! Or, call us on 01249 816 969!
Contact Us
FAQs
Explore More
Our patio sliding doors are internally glazed, preventing the panes from being removed from the outside. As such, they are secure and reliable.
Are they wheelchair accessible?
We use very low thresholds for our patio sliding doors, designed to fit comfortably with the flooring either side. This means barely a bump for any wheelchair!
What is the PAS24 certification?
Explore More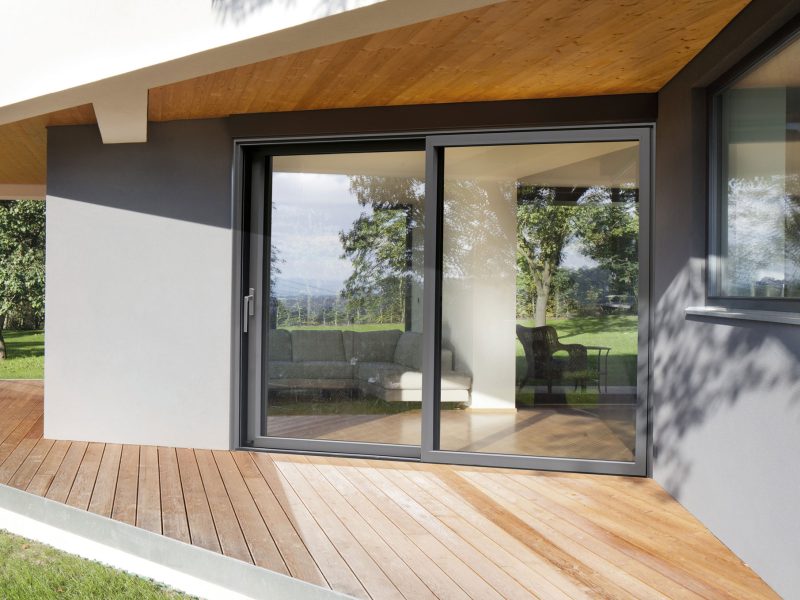 Aluminium Sliding Doors
Decalu88
Why Choose Patio Sliders by Deceuninck?
Patio Sliders by Deceuninck offers innovative design and energy efficiency to guarantee long-life performance. We provide the greatest variety for every home with our wide spectrum of colours. With lasting designs and easily customisable doors, we create the best aesthetic choice for patio sliders. Plus, with extra security and configurations, we think you'll love our stunning sliding doors as much as we do.
There are many reasons to choose Patio Sliders by Deceuninck. One of which is that we believe in creating an ethical brand and responsible company. It's part of why we've won the RoSPA Award and earned the Investors In People Silver accreditation. We invest in our workers to ensure that they have learning opportunities so that we're creating an environment of constant innovation.
That innovation shows. 2020 saw the construction industry faced with unprecedented circumstances, and our solution was investing in our new Luna R. This state of the art lamination machine makes it even easier for us to get the colours that you want. With lower lead times than ever before, Patio Sliders by Deceuninck overcame obstacles with flying colours. Nothing outperforms Deceuninck's sliding doors.