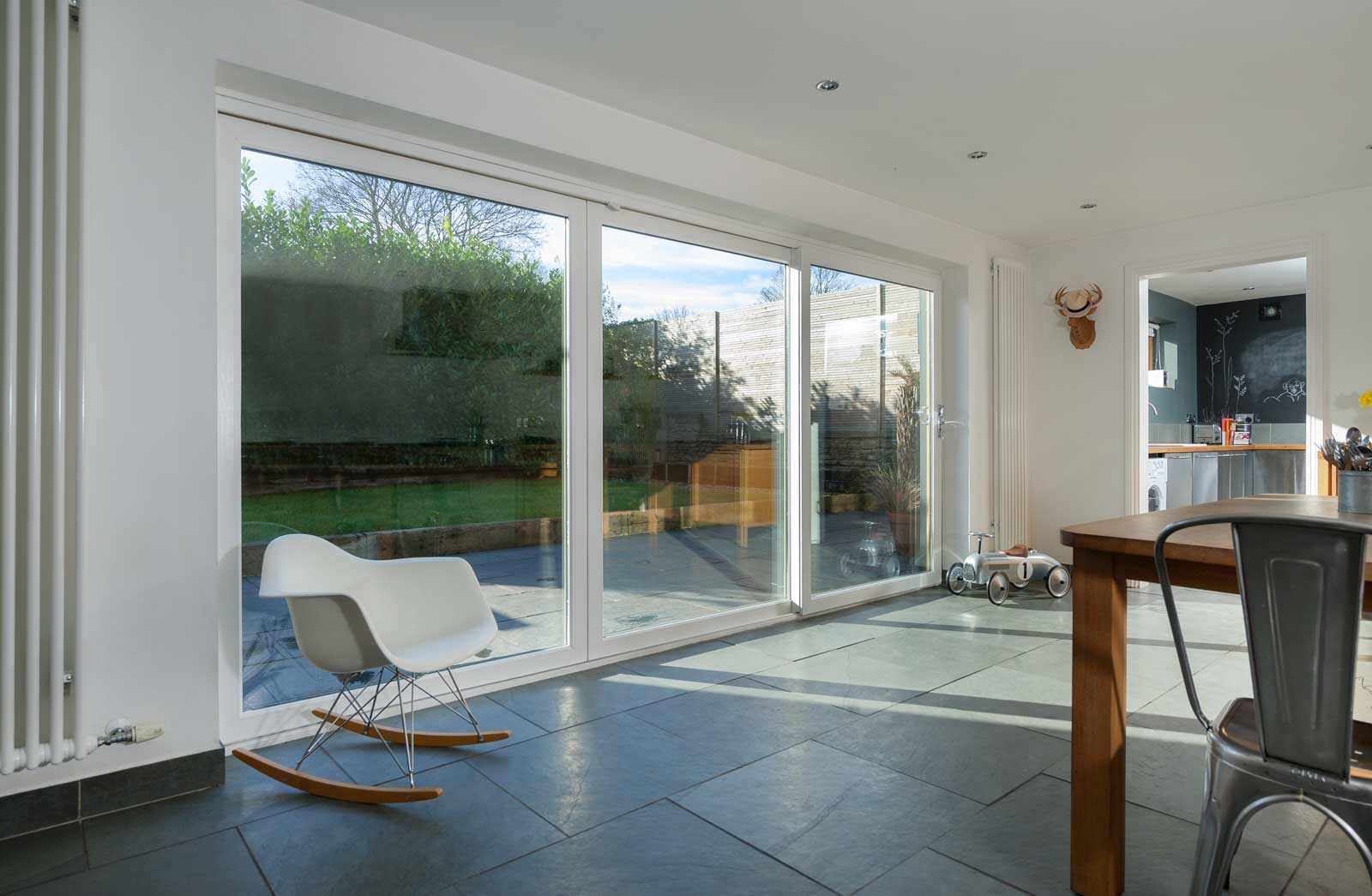 Patio Sliding Doors Chelmsford
Patio Sliding Doors
Chelmsford
Patio Sliders is proud to supply and fabricate patio sliding doors for Chelmsford tradespeople and the surrounding areas. Discover more about our customisable patio sliding doors, or find your local fabricator now.
Patio Sliding Doors Chelmsford
If you are looking for patio sliding doors within the Chelmsford area, look no further than patio sliders by Deceuninck. Our doors are designed to provide excellent performance year round without the need for high maintenance. Plus, our level of customisation is almost limitless, with over 30 colourways available and a beautiful collection of accurate woodgrain foils.
You can even customise the size and number of panes on your doors, so whether it's a big build or a small installation, you can get precisely what you need.
Our woodgrain foils can make our doors perfect for traditional homes looking to maintain their original style while gaining all the benefits of modern materials like uPVC. The uPVC profiles are durable and capable of withstanding sudden blows and harsh weather conditions without bending or warping. 
The security of our doors can be further enhanced with our PAS24 kit, so customers can have peace of mind that the doors will not only look great but can resist modern intrusion techniques.
Key Features

30 Colourways
A wide array of colours to choose from

PAS 24 Guaranteed
Certified for excellent security performance

Low Threshold
Easy disabled access

Weatherproof Construction
Robust materials can resist intense weather

Safe & Secure
Police Accreditations

Thermal Efficiency
Efficient glazing traps heat in the home
Become A Slider24 Tradesperson
Looking for industry leading, energy efficient patio sliding doors? Become a tradesperson today and discover your nearest fabricator with our free online tool. We can help by providing all the instructions for our schematics and technical specifications.
Find a Fabricator
Over 30+ Colours To Fit Almost Any Chelmsford Home
10 year manufacturer's guarantee
Matching accessories, ancillaries and trims
Both aluminium and uPVC options
Thanks to our Heritage Colour Collection, the patio sliding doors we provide can come in various colours and woodgrain foils. Whether you're looking for something that blends beautifully with nature, like Chartwell green or ash white, or a modern and bold style like anthracite grey or black ash, we can provide it happily. 
Call us today at 01249 816 969 to learn more about our extensive colour range.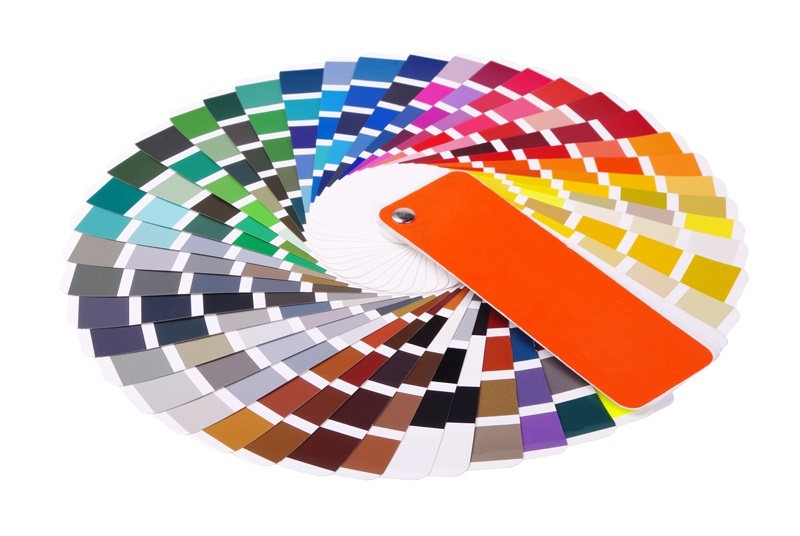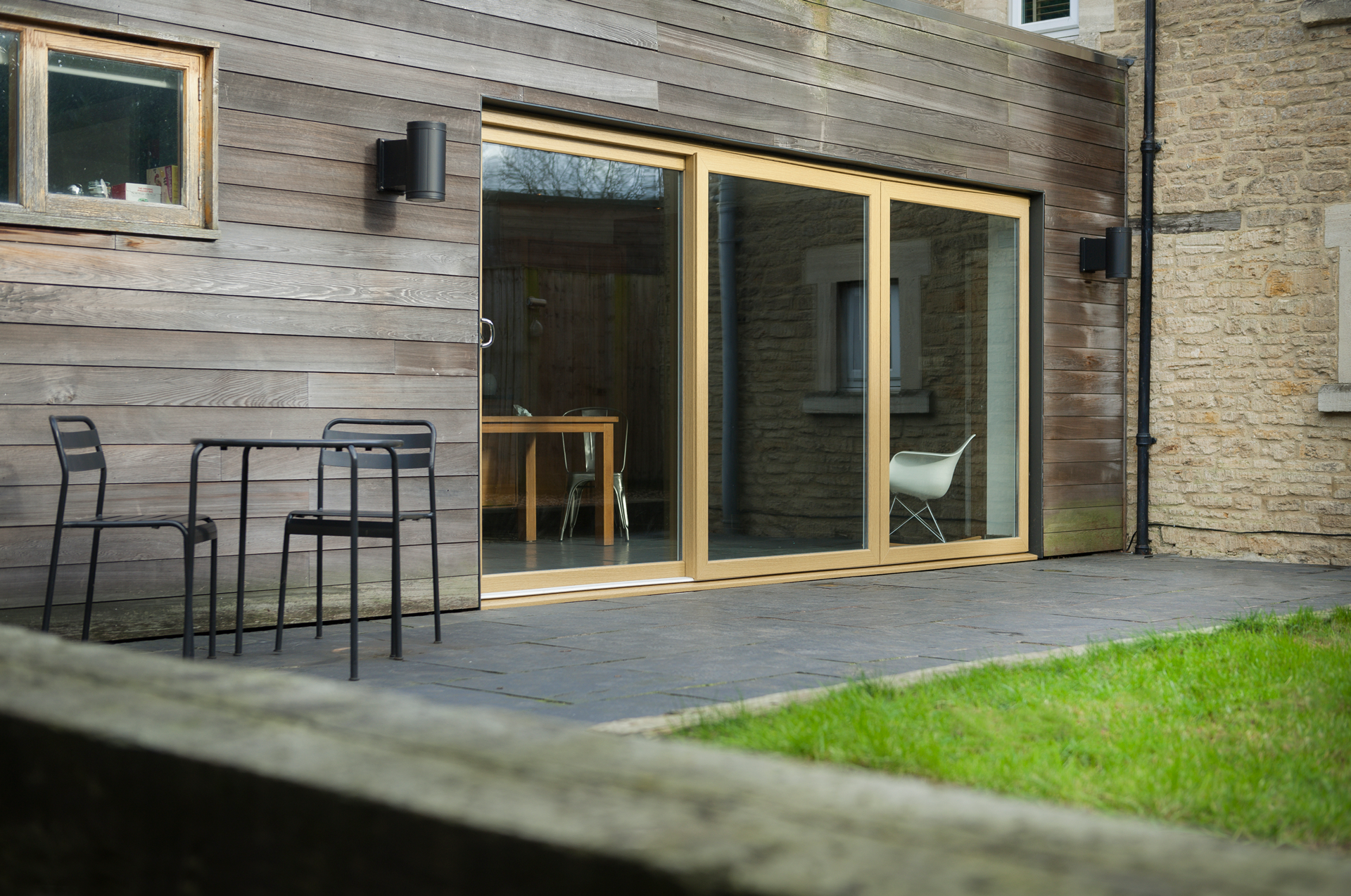 Energy Efficient
All our patio sliding doors come with thick double glazing, which, combined with our thermally broken uPVC profiles, makes for an incredibly energy efficient set of doors that can help keep any home warm and comfortable, even throughout the winter. The double glazing traps heat between the panes, which can prevent it from escaping and being wasted. A home that makes better use of the heat it generates can rely less on electricity and gas throughout the year, letting homeowners save on their heating bills.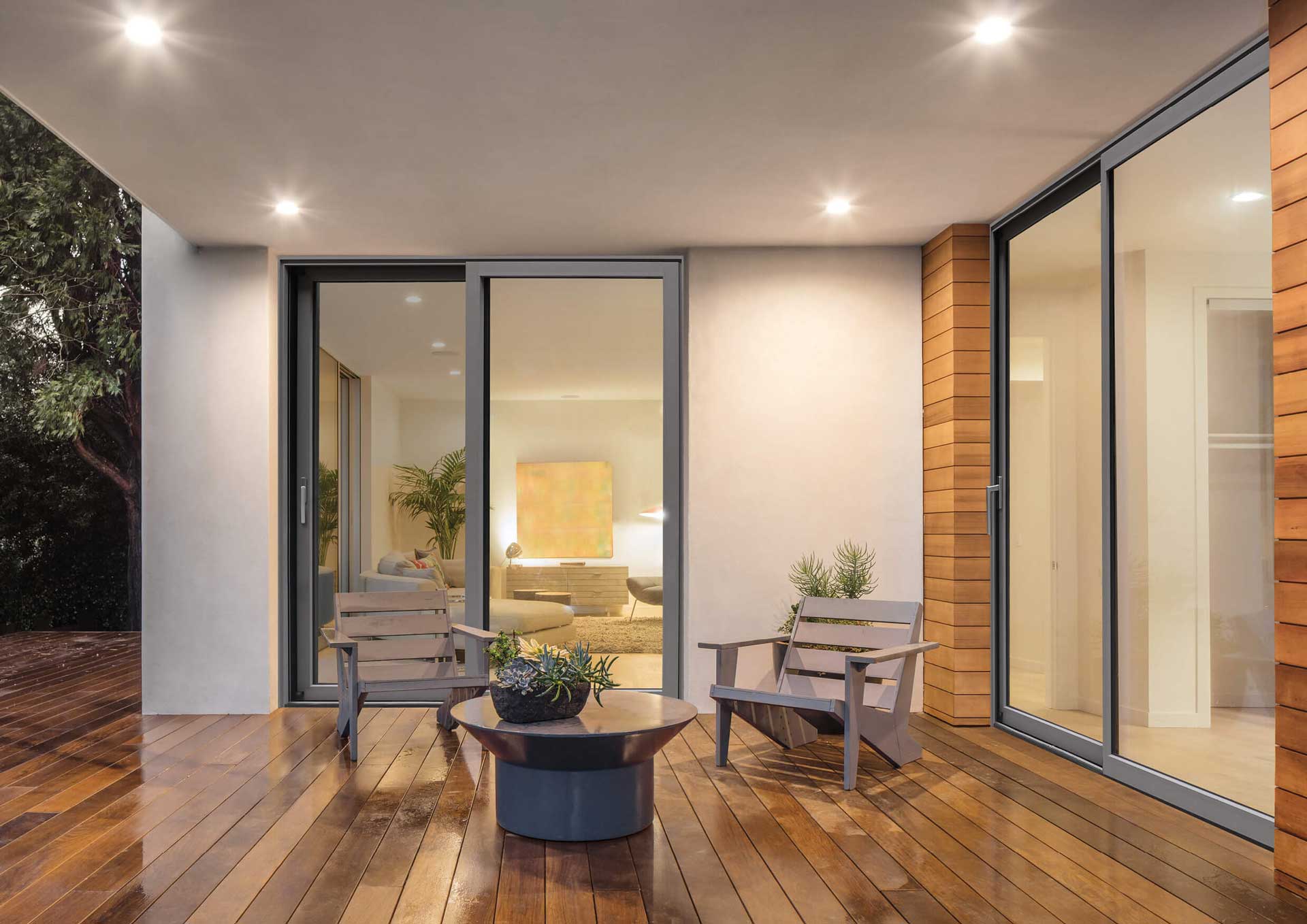 Safe & Secure
Extensive testing has been performed on all our patio sliding doors to ensure they are PAS 24 certified. Customers can have total peace of mind knowing that our patio sliding doors have been put to the test against modern intrusion techniques and are accredited to meet all up to date security standards. They contain multi-point locking mechanisms, and the durable frames can withstand sudden blows without splintering or bending. Find your local fabricator today and get started on becoming a tradesperson of our safe and secure patio sliding doors.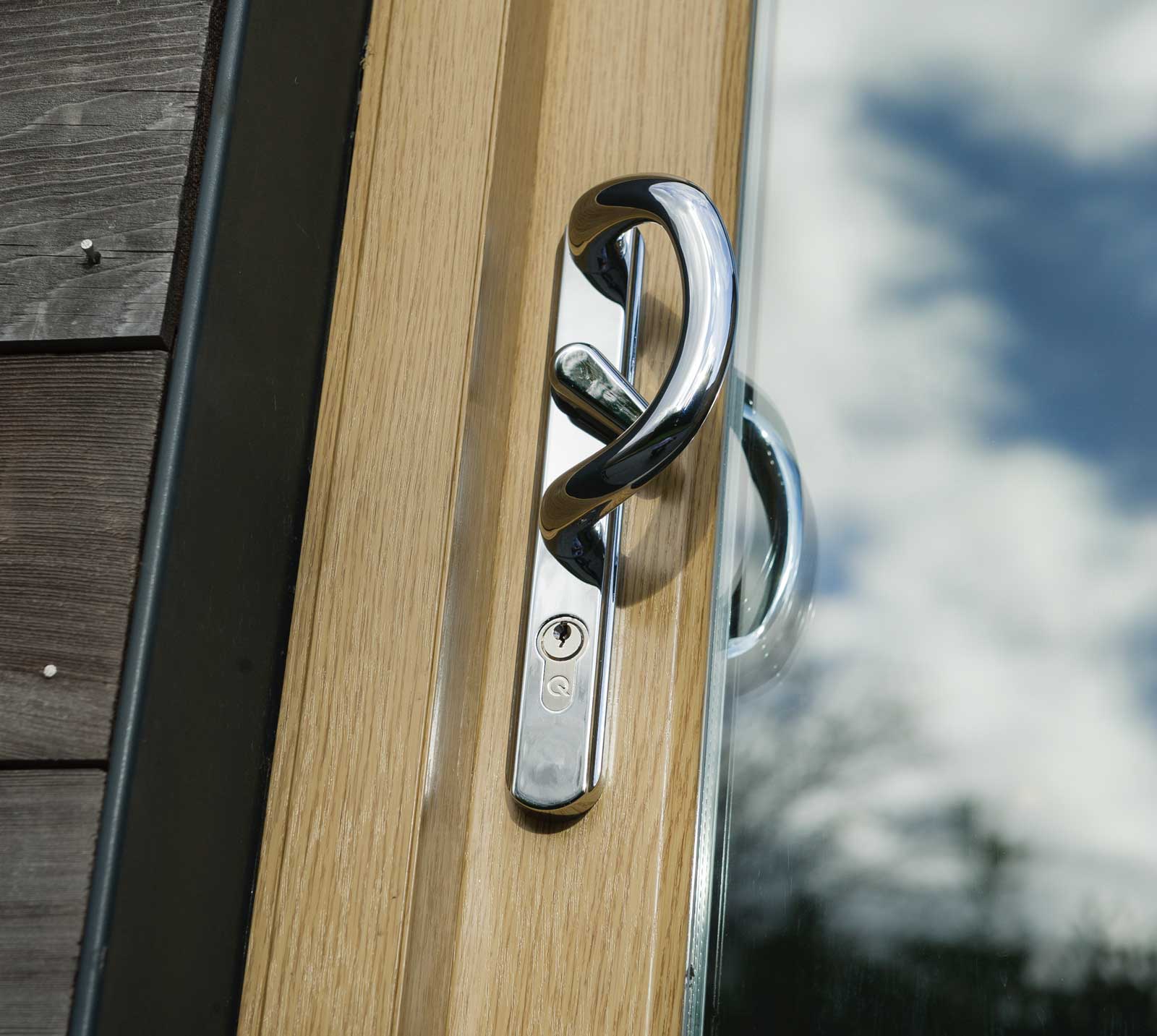 Low maintenance
All it takes to keep our patio sliding doors clean and performing at their best is an occasional wipe down using a wet cloth or sponge. The profile is made of robust modern uPVC, so it can resist warping or cracking even after continued exposure to harsh weather conditions. Additionally, Chelmsford homeowners can get on with their lives without having to worry about repainting, sanding, or varnishing their patio sliding doors, as the colours are designed to last without fading.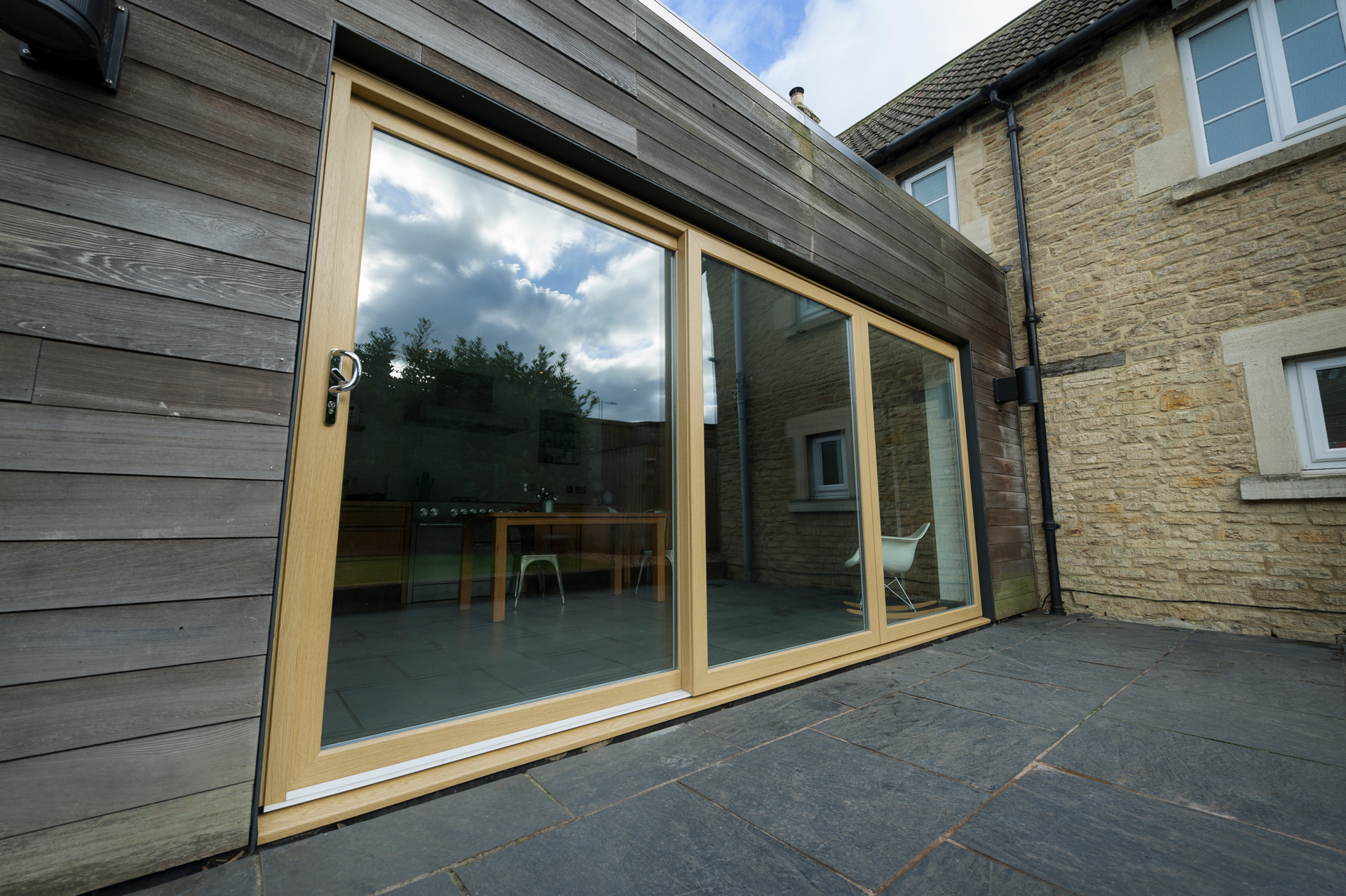 Customisable
With your choice of hardware options, colours, woodgrain foils, and size, our patio sliding doors are unmatched for customisation. We can provide patio sliding doors to suit almost any Chelmsford property, so whether your build is for a contemporary aesthetic or a traditional style, you can design doors to blend beautifully.
Patio Sliding Door Prices Chelmsford
Improve Chelmsford homes' energy efficiency and style by choosing patio sliding doors by Deceuninck. Call us now at 01249 816 969 or fill out our online contact form and a member of our expert team will help answer any questions you may have. Find your local fabricator today with our free tool. It's easy to use and can get you in contact with a nearby fabricator in just a few minutes.
Contact Us
FAQs
Explore More
Can these patio sliding doors include a low threshold?
Yes, our doors can be designed with a low threshold in mind to make it easier for wheelchair users or pushchairs.
How much can I save with patio sliding doors?
Use our bespoke energy savings calculator to determine how much you could save in just a few minutes!
Explore More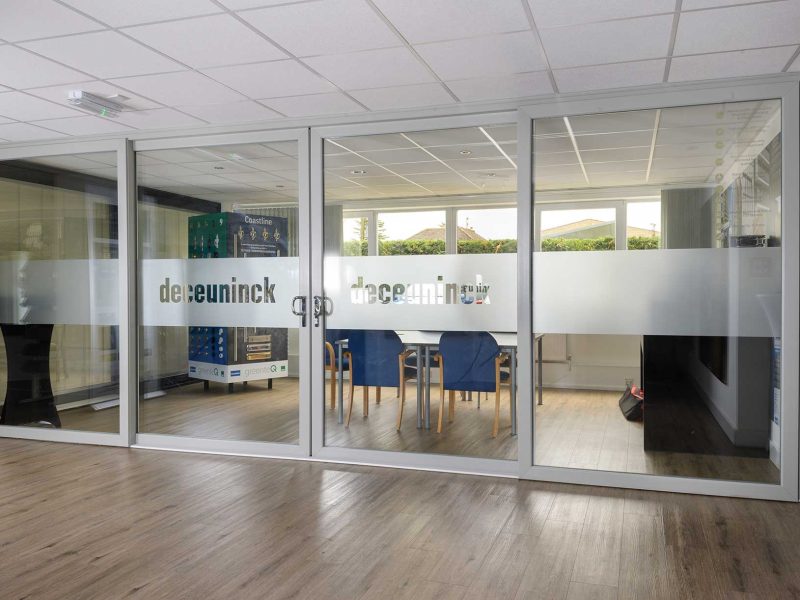 Aluminium Sliding Doors
Decalu88
Why Choose Patio Sliders by Deceuninck?
Patio Sliders by Deceuninck offers innovative design and energy efficiency to guarantee long-life performance. We provide the greatest variety for every home with our wide spectrum of colours. With lasting designs and easily customisable doors, we create the best aesthetic choice for patio sliders. Plus, with extra security and configurations, we think you'll love our stunning sliding doors as much as we do.
There are many reasons to choose Patio Sliders by Deceuninck. One of which is that we believe in creating an ethical brand and responsible company. It's part of why we've won the RoSPA Award and earned the Investors In People Silver accreditation. We invest in our workers to ensure that they have learning opportunities so that we're creating an environment of constant innovation.
That innovation shows. 2020 saw the construction industry faced with unprecedented circumstances, and our solution was investing in our new Luna R. This state of the art lamination machine makes it even easier for us to get the colours that you want. With lower lead times than ever before, Patio Sliders by Deceuninck overcame obstacles with flying colours. Nothing outperforms Deceuninck's sliding doors.