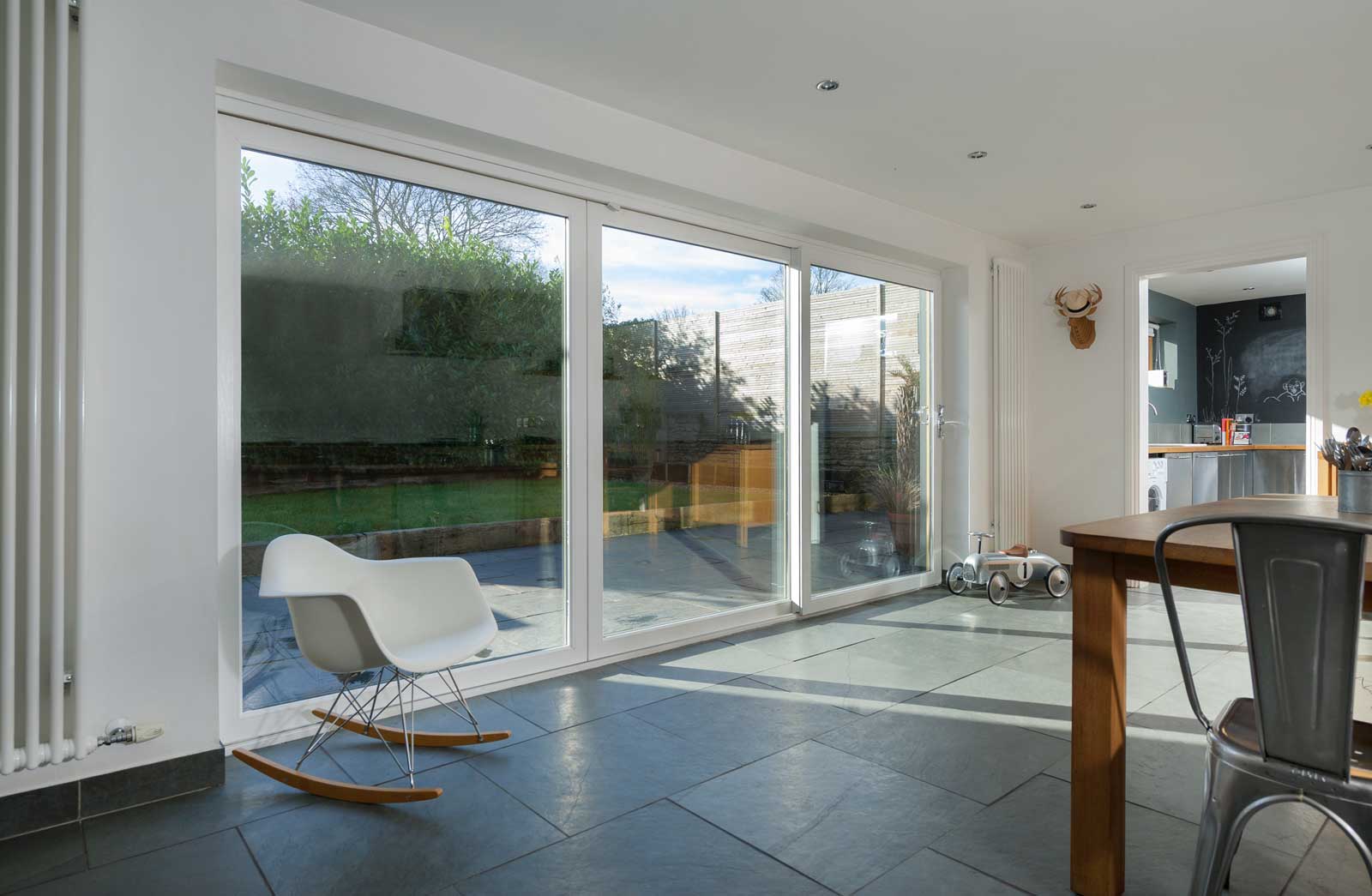 Patio Sliding Doors
Patio Sliding Doors
Croydon
Enhance a Croydon home performance and style with our bespoke patio doors.
Patio Sliding Doors Croydon
Improve a Croydon's homes functionality and value with our patio sliding doors. They come in uPVC and aluminium design options. These materials are extremely durable and environmentally beneficial. At Patio Sliders by Deceuninck, we ensure that the products we create suit all our customers' needs.
If you're looking to make a room feel more spacious, our patio sliding doors are a great option. By featuring a slim, sleek design, the frames offer great sightlines and let plenty of natural light into the property.
Our customers have been known to use the doors as a divider between both their patio and home and internally within the living space. We are able to customise the design to meet the specific measurements our Croydon customers require.
Upgrade a property's thermal efficiency, security and acoustics with our bespoke patio sliding doors. You can arrange for a Deceuninck fabricator by using our 'find a fabricator' button. Alternatively, if you have any questions for us, call 01249 816 969.
Key Features

No. 1 For Colour
30+ Colourways from Stock

Ultra Secure
Security Enhanced Performance

Outstanding Weather Performance

Best Energy Rating
A+ Rating (Double Glazed)

Low Threshold
Disabled access and easy mobility

Suites with Heritage 2800 Windows
Find A Patio Sliding Doors Fabricator
Are you interested in our patio sliding doors? Then get in touch with a local fabricator today. By using our online tool, all you'll need is a postcode, and the locator will do the rest. Receive all the details you need within a manner of minutes using the 'find a fabricator' option.
Find a Fabricator
30 Colourways Available to Customise With
Authentic woodgrain foils
10 year manufacturer's guarantee
Matching accessories, ancillaries and trims
Both aluminium and uPVC options
Choose from a selection of 30 different colourways! These colours range from traditional favourites to new modern trends. The colours also come in a selection of hues and shades, making it easy to customise the patio sliding doors to the home's current appearance. Both our uPVC and aluminium ranges can use our selection as part of their personalisation option.
If the colours aren't to your liking, we also have a collection of woodgrain foils available. Woodgrain foils are ideal for homes that require a more traditional look, as they can offer the texture and appearance of wood without the maintenance requirements of the traditional material.
Should you have any questions about our pallet, you can call our team on 01249 816 969 . Alternatively, you can send us a message through our online contact form. We'll be happy to help in any way we can.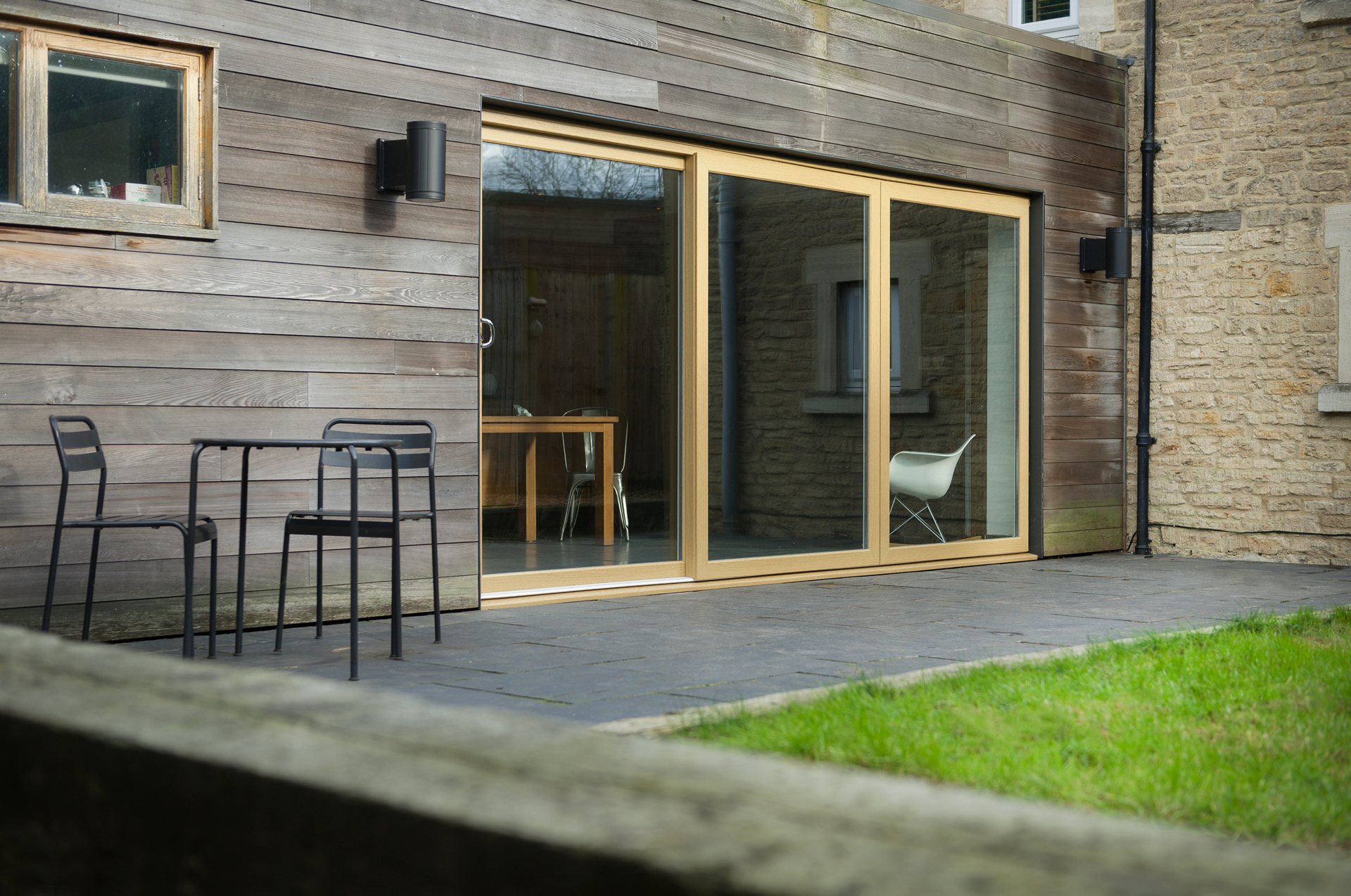 Eco-Friendly
As with Deceuninck, Patio Sliders aims to supply our Croydon customers with sustainable products. The uPVC and aluminium patio sliding doors that we offer can later be recycled once they reach the end of their use. Unlike materials, such as wood, that require a lot of polish and treatment, which makes it difficult to recycle later, uPVC and aluminium don't have that problem. There won't be a need for constant touch-ups as the colours and foils we offer are made to last and look good for years. Additionally, aluminium has an atomic structure that prevents it from altering when melted. This makes the recycling process quicker and more energy efficient.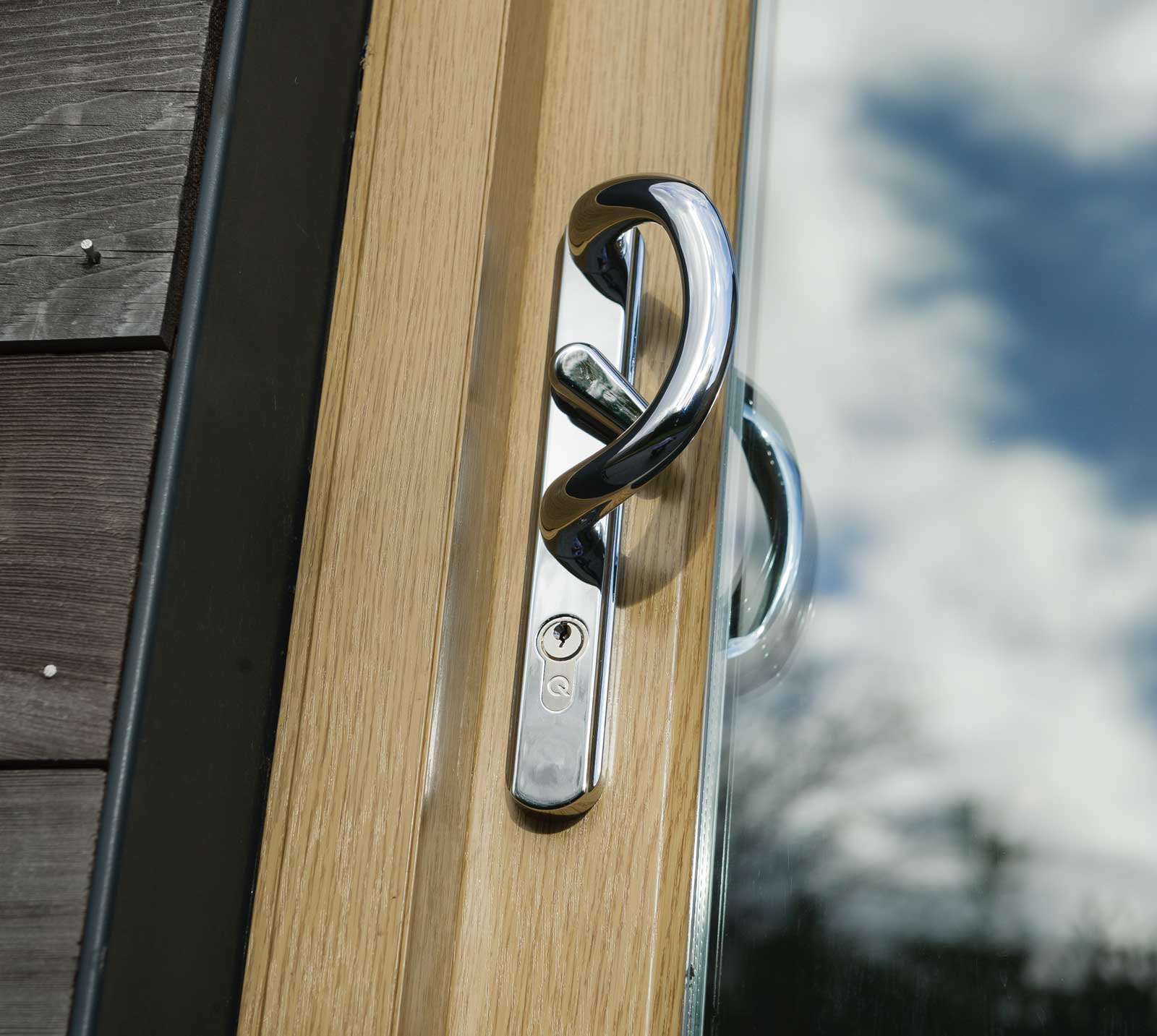 Safe & Secure
At Patio Sliders by Deceuninck, we place a high focus on keeping a property secure. To ensure that our products match our high standards, they have completed a number of tests. They have an advanced multipoint locking system that helps to prevent modern burglary techniques. Our aluminium range also includes a sash interlock, corner drive, a keep upgrading kit, and a full ERA locking system. Keep a Croydon property well-protected all year round by investing in our stunning patio sliding doors. You can find a local patio sliding doors fabricator today using our 'find a fabricator' button. Have a question about the door's security? Contact us today using our online form.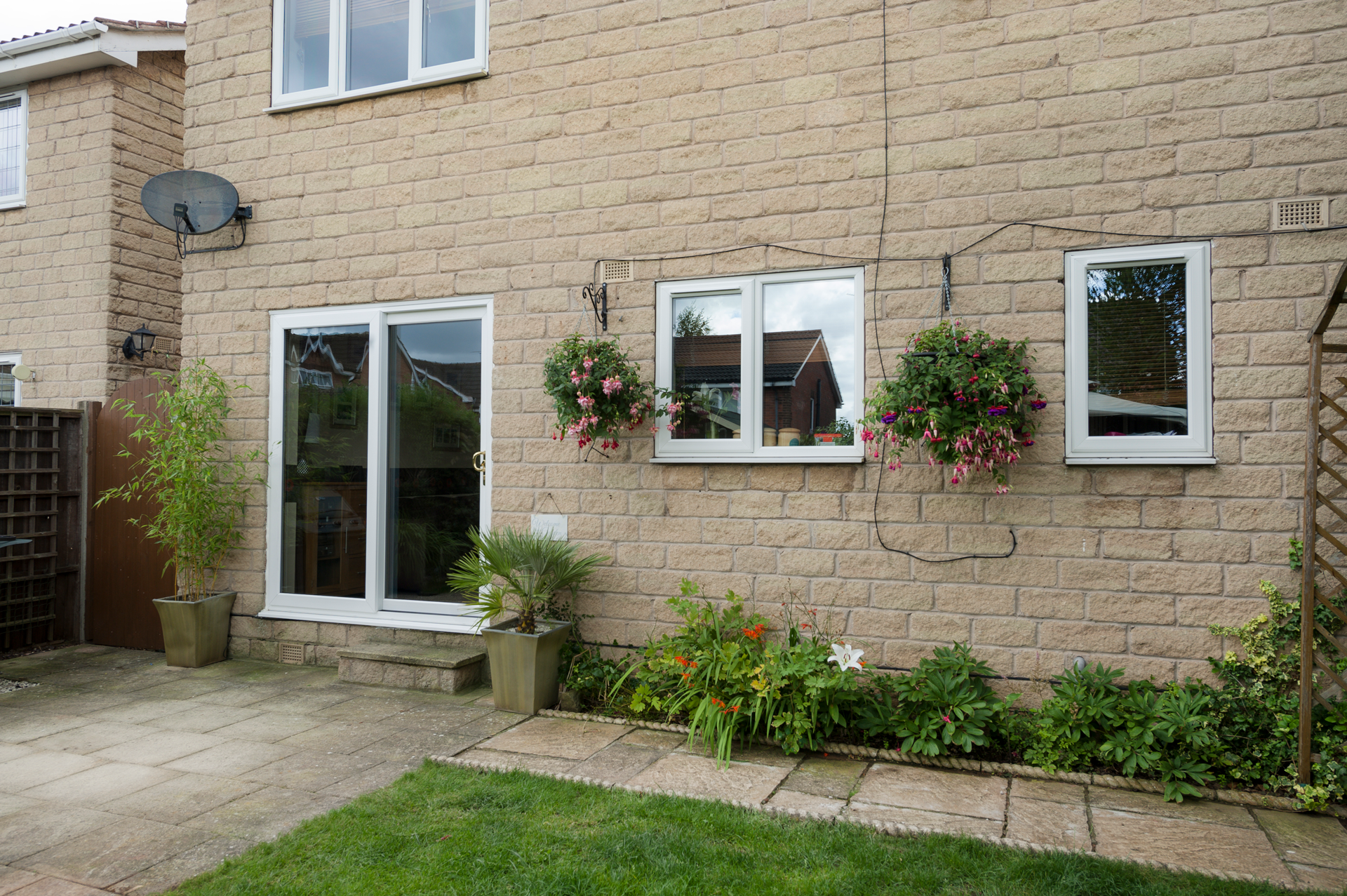 Low Maintenance
Little maintenance is required to keep the patio sliding doors looking good. The aluminium and uPVC materials are easy to keep clean and won't require much effort to maintain. Long-lasting and easy to manage, these doors can help free up homeowners' time. By using our colour and woodgrain selection, the patio sliding doors won't need to be repainted or polished, as the colours we have available are designed to maintain their polished look for years to come.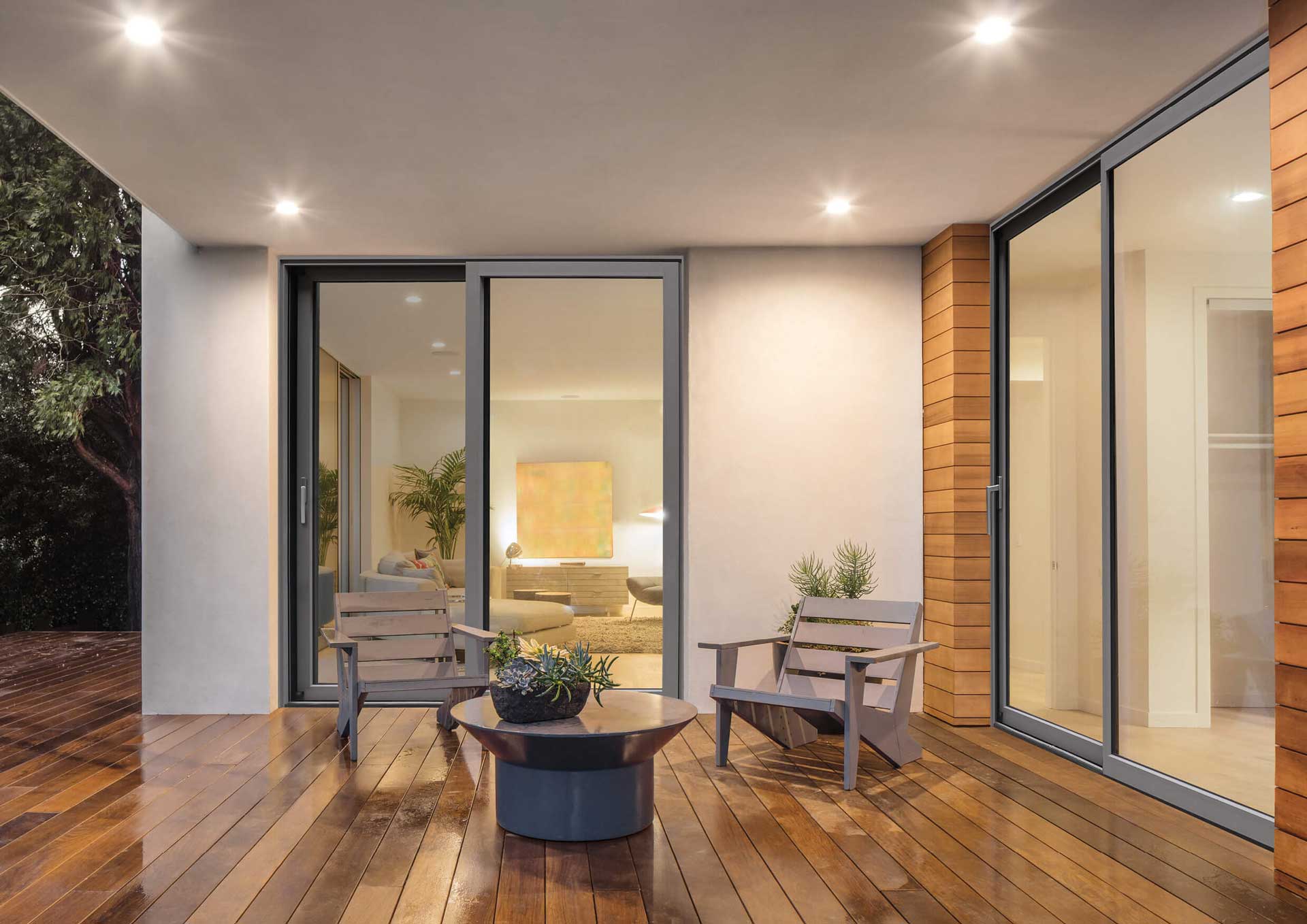 Energy Efficient
Excellent levels of energy efficiency are provided by the patio sliding door design. Available in double and triple glazing, the doors can offer a Croydon property superb U-values. With double glazing, the doors can achieve 1.11W/m2K U-values, while triple glazing can offer U-values as low as 0.81/m2K. Transform a home's energy rating and carbon footprint with our thermally efficient patio sliding doors. These doors can ensure that a home is kept at a comfortable temperature during the warm and cold months.
Patio Sliding Door Prices Croydon
Give your next Croydon home improvement project a boost with our bespoke patio sliding doors. They are simple to customise and can raise any property's appearance, security, and thermal efficiency. You can find a fabricator today using our online tool. Alternatively, use our online contact form to contact our friendly team today to discuss your patio sliding doors.
Contact Us
FAQs
Explore More
Are the doors wheelchair accessible?
Yes, the doors can be fitted with a low threshold, which makes them easy to access for wheelchair and pushchair users.
What does PAS24 mean for Slider24+?
Explore More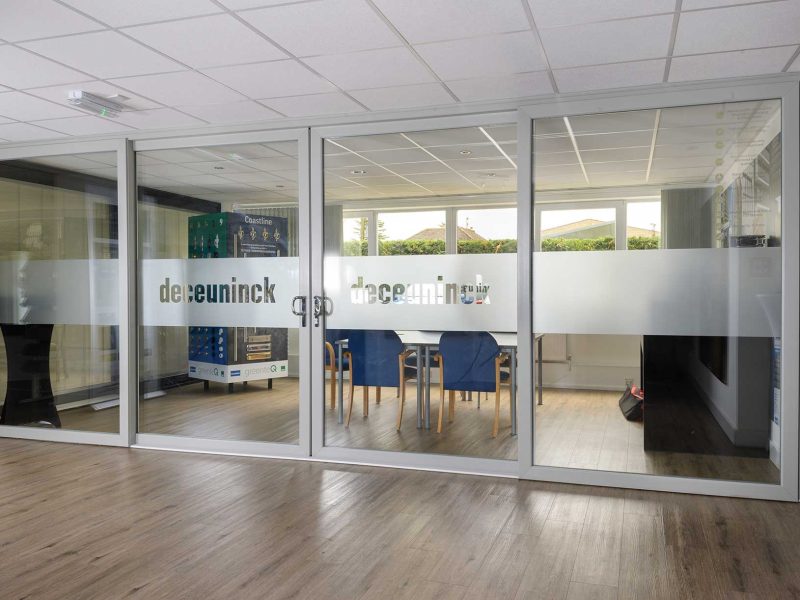 Aluminium Sliding Doors
Decalu88
Why Choose Patio Sliders by Deceuninck?
Patio Sliders by Deceuninck offers innovative design and energy efficiency to guarantee long-life performance. We provide the greatest variety for every home with our wide spectrum of colours. With lasting designs and easily customisable doors, we create the best aesthetic choice for patio sliders. Plus, with extra security and configurations, we think you'll love our stunning sliding doors as much as we do.
There are many reasons to choose Patio Sliders by Deceuninck. One of which is that we believe in creating an ethical brand and responsible company. It's part of why we've won the RoSPA Award and earned the Investors In People Silver accreditation. We invest in our workers to ensure that they have learning opportunities so that we're creating an environment of constant innovation.
That innovation shows. 2020 saw the construction industry faced with unprecedented circumstances, and our solution was investing in our new Luna R. This state of the art lamination machine makes it even easier for us to get the colours that you want. With lower lead times than ever before, Patio Sliders by Deceuninck overcame obstacles with flying colours. Nothing outperforms Deceuninck's sliding doors.